If you've been following me on Instagram, or read one of my latest blogs, you probably know that my #Yearofme is in full effect. Yes, I'm being so selfish this year. And for good reason!
---
To catch you up to speed, a few weeks ago, as I approached my birthday, I realized that a lot of the anxiety, depression, and frustration I experienced in my life over the past few years was caused by me putting everything and everyone before myself.  In order for me to live a fulfilling life full of happiness, it was time for me to take the reigns back and really make sure I was practicing self-care, and making sure my needs were being met and my cup was full every day before I went out into the world and started pouring that love into others. 
Before I began, I wrote down a list of things that made me happy and travel was at the top of my list.  Now, I will admit that as I get older, I am a little hard on myself for not achieving the things that society says we should have as a woman at my age. You know, the kids, the house with the picket fence, the husband, a popping career (okay, maybe my career is somewhat popping LOL!!) -- but what I lack in those areas, I feel like I overcompensate with my experiences.
[Tweet "Traveling and getting to experience new places and cultures makes me feel rich"]
When I am somewhere far off, experiencing a lifestyle I never knew existed, breathing in crisp fresh air while staring at snow-capped mountains in Switzerland, or listening to the sexy accent of a Parisian, or watching the Changing Of The Guard out in front of Buckingham Palace, I suddenly forget about the areas in life I'm lacking in and I start embracing and appreciating the freedom I have as a single woman who is still trying to find her way.  And it's incredibly exciting!
With that being said, my first stop on the #YearOfMe tour was in London last week!
And boy did I have an interesting time!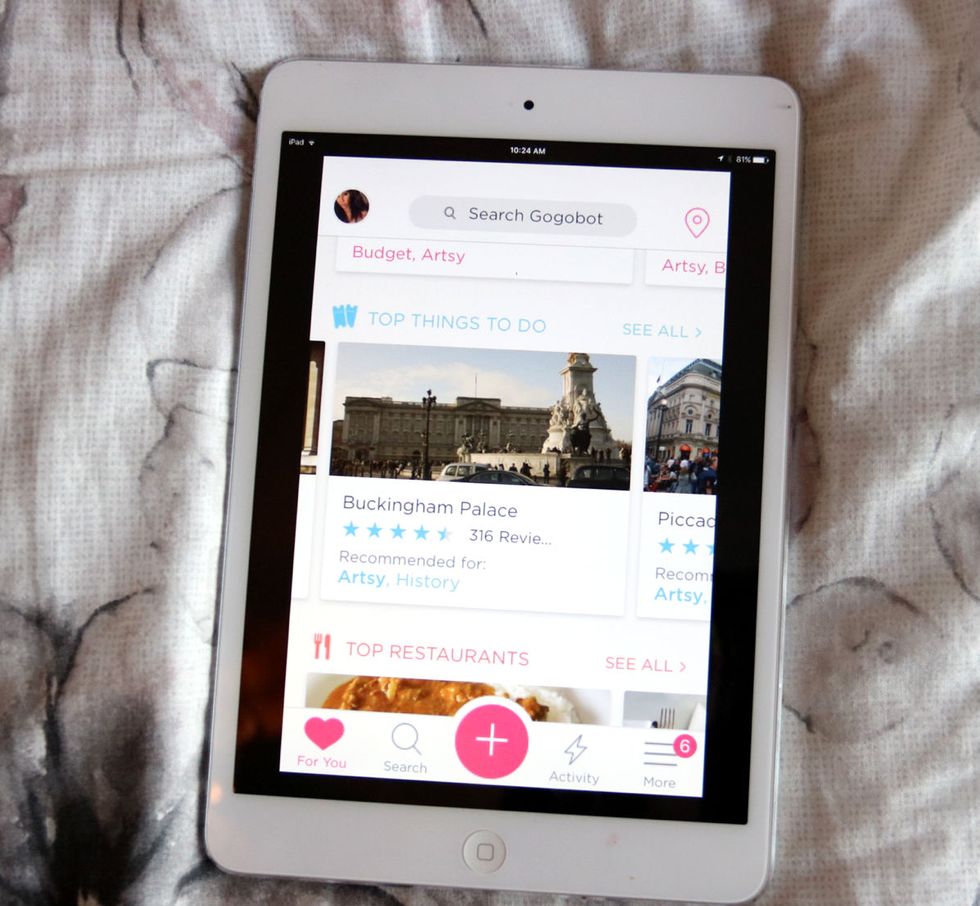 First, thanks to the amazing Gogobot app, I was able to navigate London flawlessly.  I've used it a bit during my travels in the US, and it has helped me discover new hotels, restaurants, and things to do in cities like Chicago, LA, DC and even where I live in Scottsdale, Arizona, but I had no idea how useful it was going to be out of the country. Most of the restaurants and tourist attractions I visited, I found on Gogobot.  I recommend this app for anyone who loves to travel and discover new things, or even for people who are looking for new things to do and discover in the cities that they currently reside in. It's so useful.
Now on to my adventure....
Where I stayed: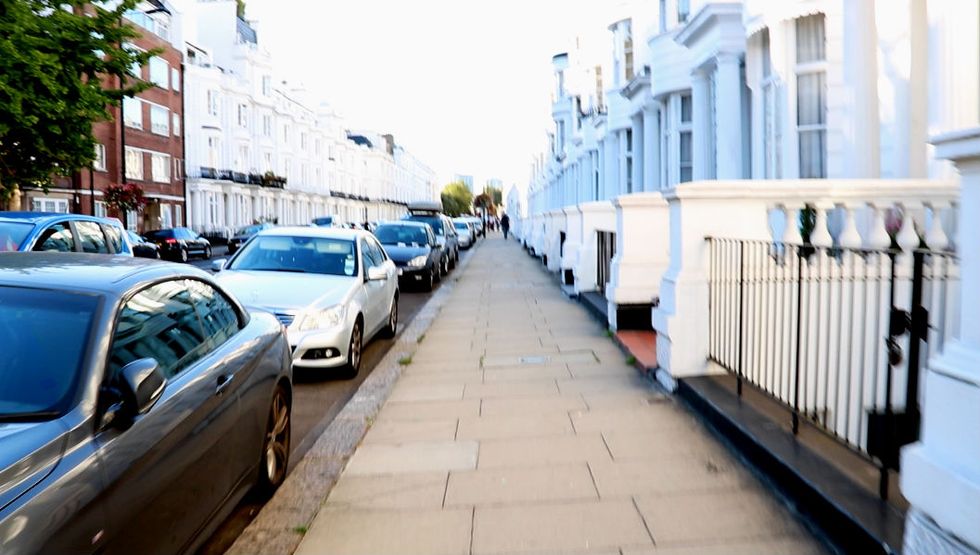 I stayed in the Paddington neighborhood next to Hyde Park (which could be compared to New York's Central Park and it's surrounding neighborhoods.)  What I loved about Paddington was that it was very residential and it didn't have overwhelming foot traffic. It was close to everything. There were two train stations within a five minute walk, and you could get to most London tourist attractions within 15-20 minutes. 
I stayed in a gorgeous one-bedroom flat I found on airbnb for a week (which I will discuss in another post :)).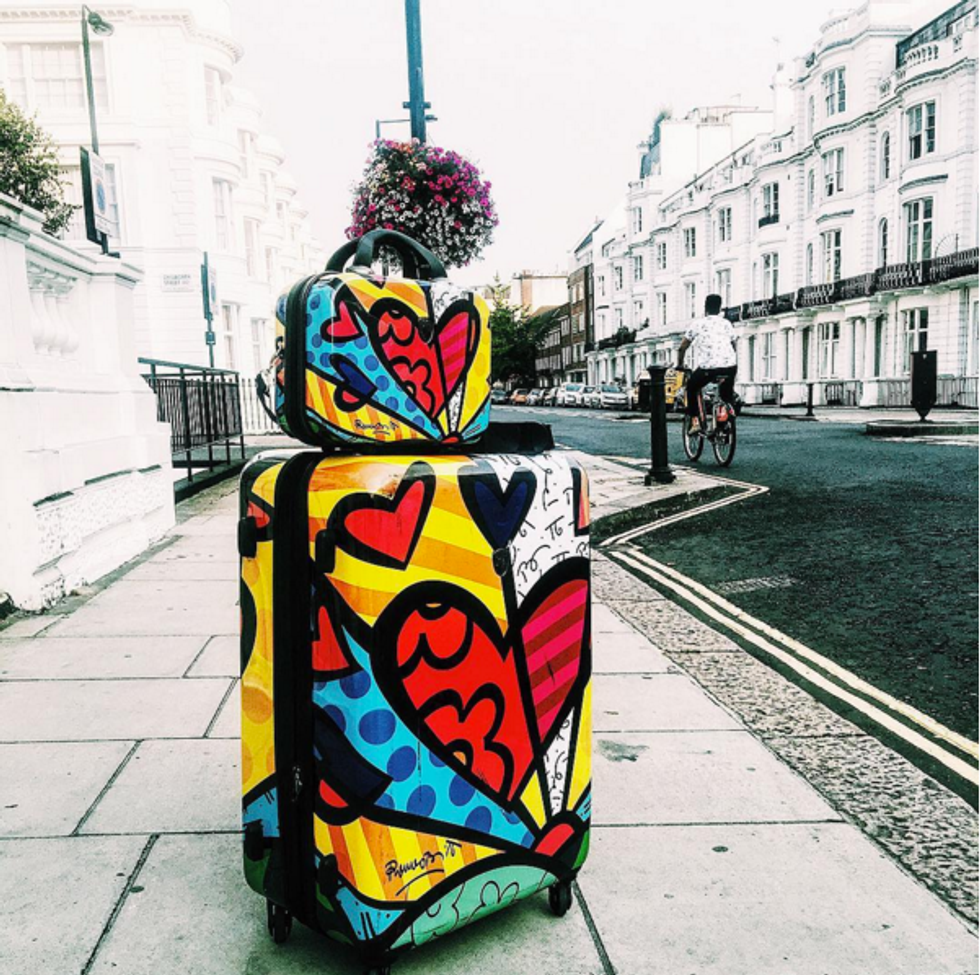 I also loved that a lot of the buildings were all white. My Romero Britto luggage set from Heys America was the most colorful thing on the block! 
What I Did: 
Big Ben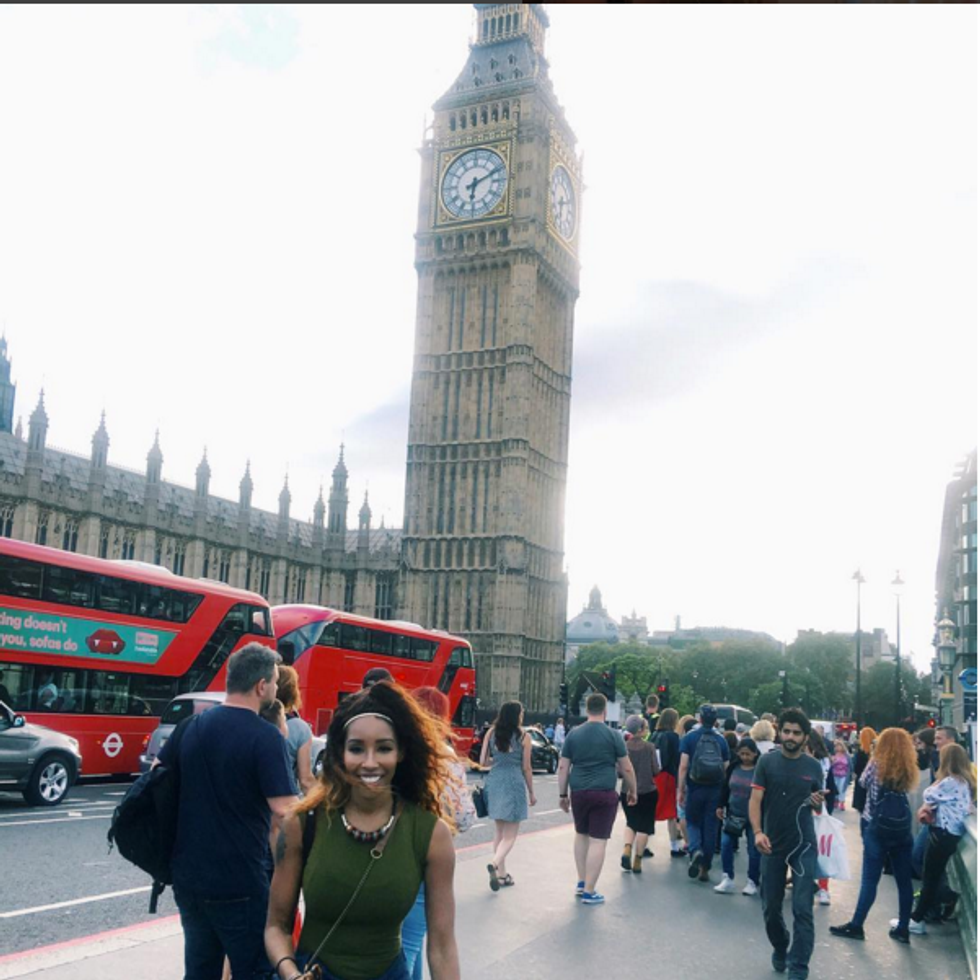 Big Ben which is a part of the Palace of Westminster is a must-see in person.  Ironically, a friend and I had just stepped off of the subway when it started chiming at the top of the hour.  It's absolutely gorgeous but the foot traffic in the area makes it hard to get a good shot.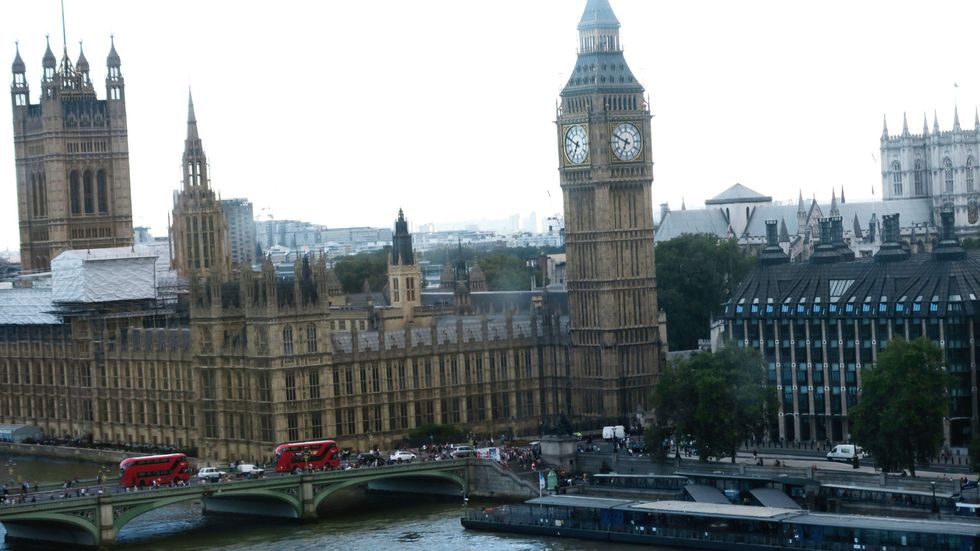 This photo was taken from inside The London Eye. 
The London Eye
The London Eye is one of the world's tallest observation wheels (I'm assuming this is a fancy way to say ferris wheel). At it's highest point you can view The entire city of London and take amazing breathtaking photos.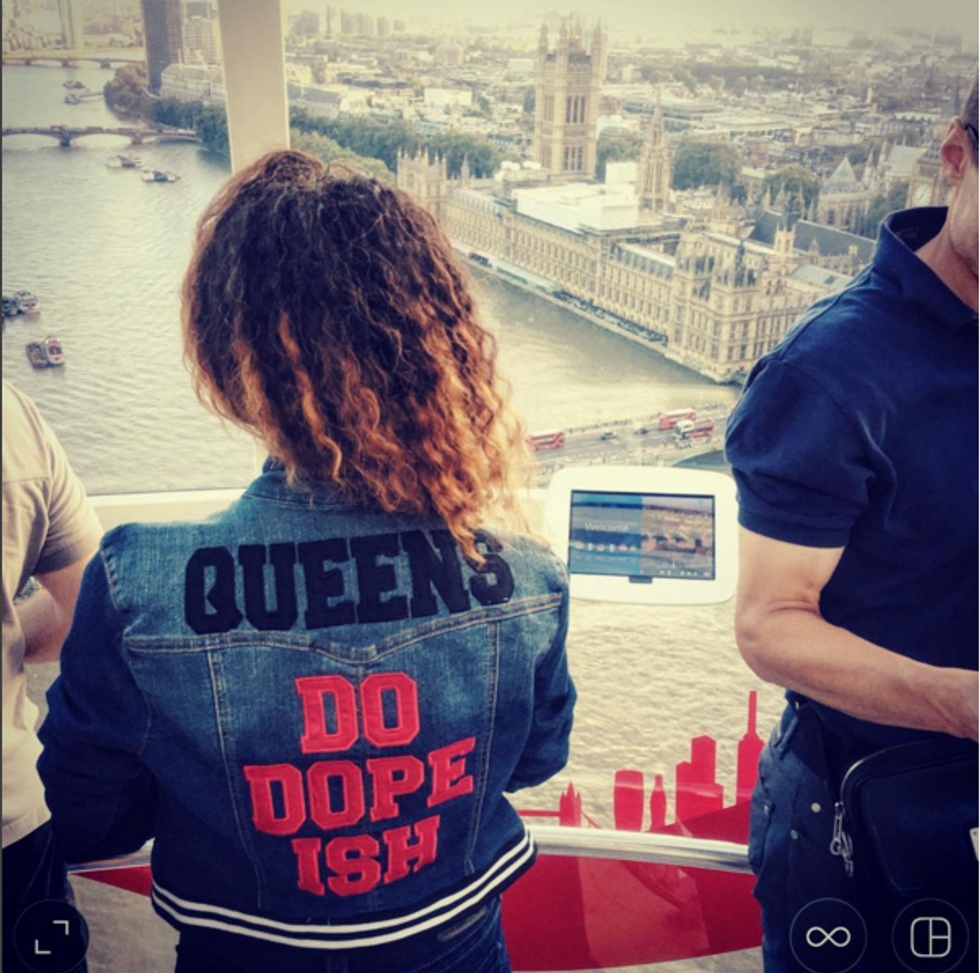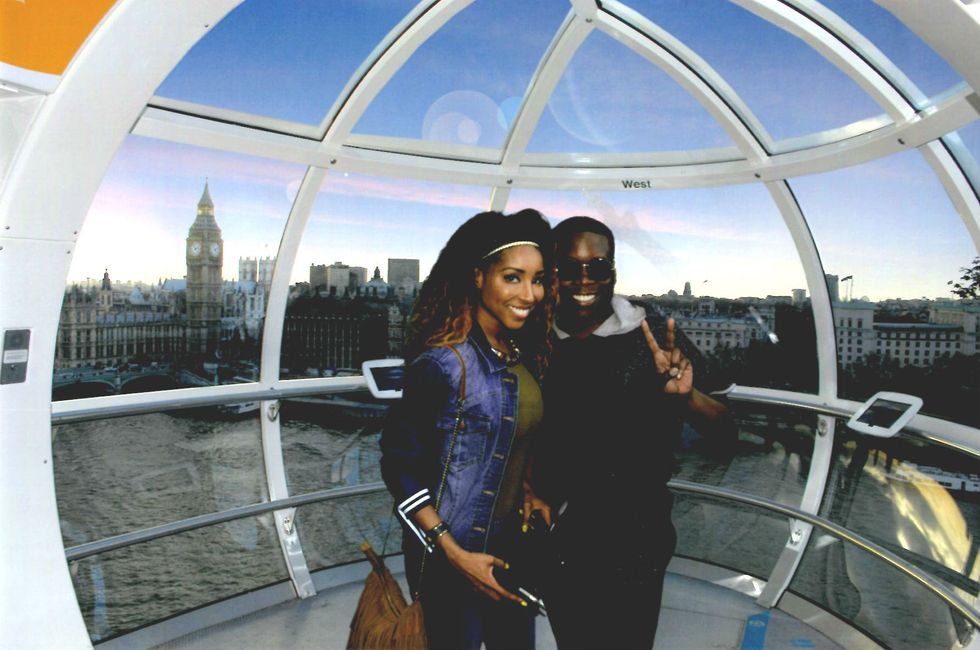 Bring a camera and don't get suckered into buying a keychain, and photo album of photos like I did -_-.  (This is my long-time friend Lee who came to see me for a few days. He's a flight attendant)
Also in the area:   In walking distance of Big Ben and The London Eye is the Whitehall Area which has a ton of government buildings, palaces, and monuments.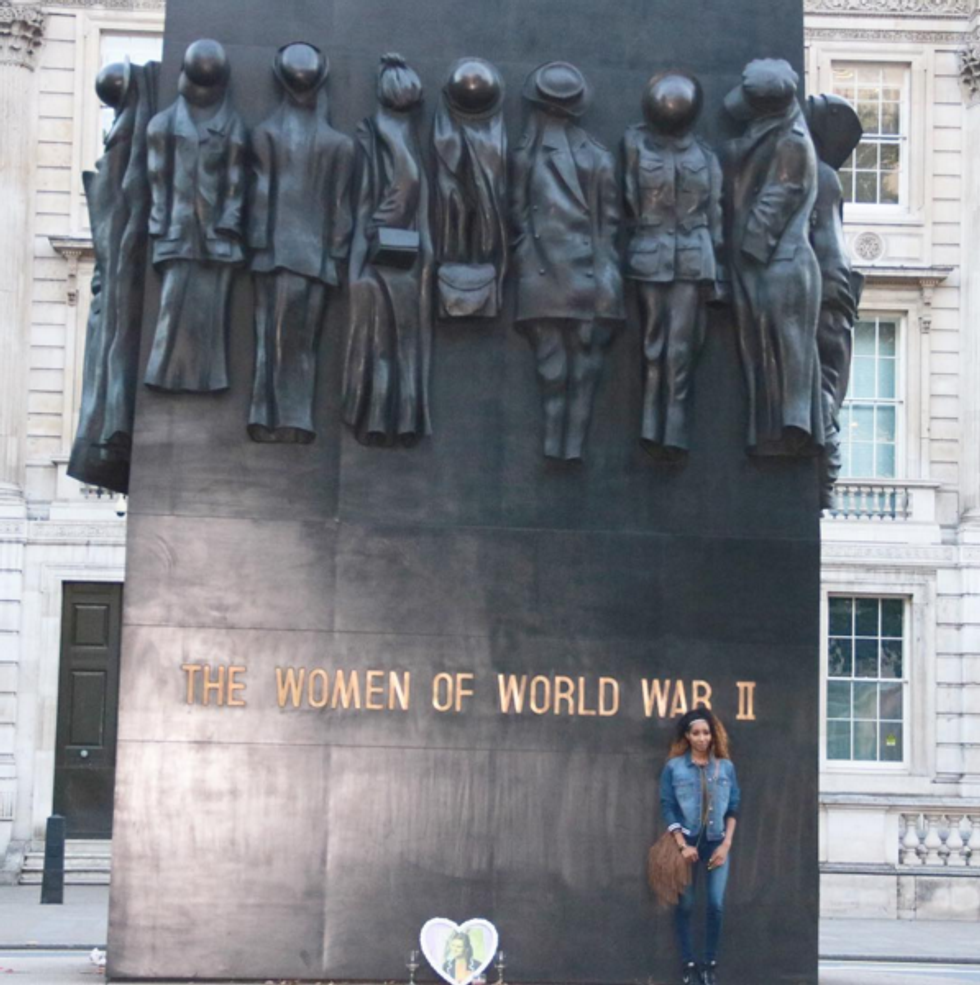 Trafalgar Square
Trafalgar Square (also a short walking distance from Big Ben and The London Eye) is a movie.  There's a ton of street performers, and interesting things that will leave you wondering, "how did they do that??"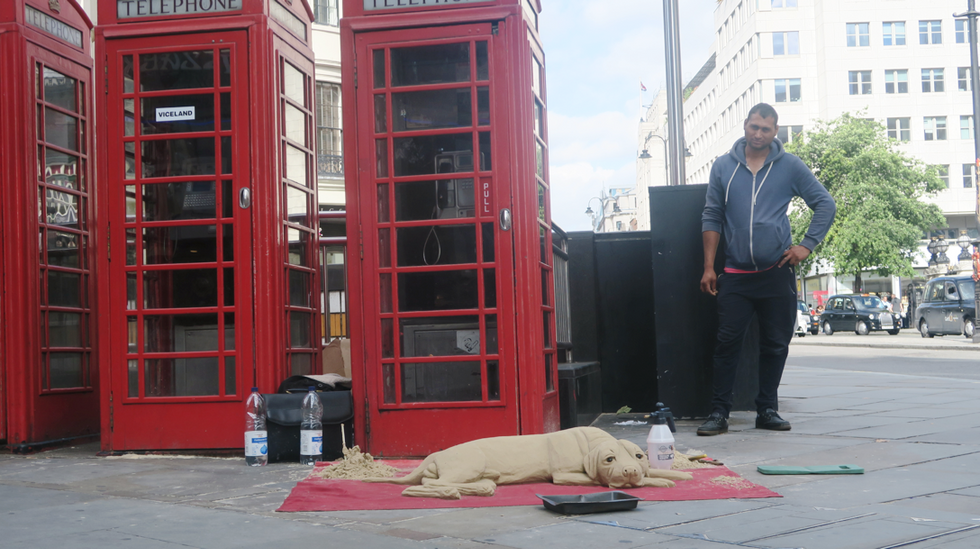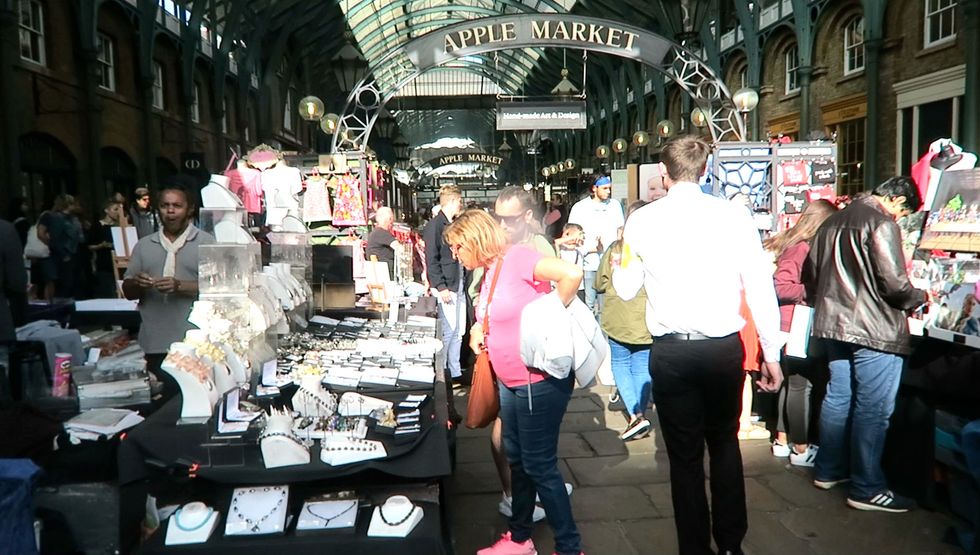 There's also Covent Garden in the area which is a shopper's dream if you love jewelry, British made crafts, art and leather goods. 
Changing Of The Guard -- Buckingham Palace
This was absolutely one of the highlights of my trip!
The Changing of The Guard at Buckingham Palace takes place every day at 11:30am in June and July, and the rest of the year, you can catch it every other day.  As many people that it attracts each day, you'd think it was a once in a lifetime occurrence with an appearance from The Queen!  But it's exciting nevertheless, and it lasts around 45 minutes with appearances from guards on beautiful horses, and a band.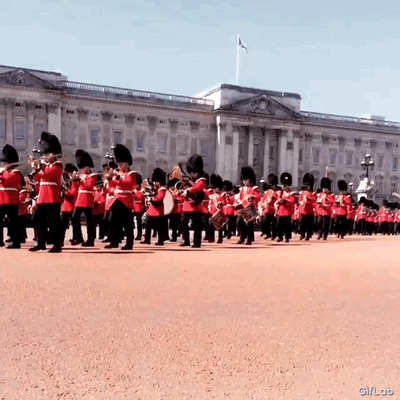 Across the street from Buckingham Palace is Memorial Garden.  I'm pretty sure I wasn't supposed to be stepping on the line. Excuse my manners. I didn't know!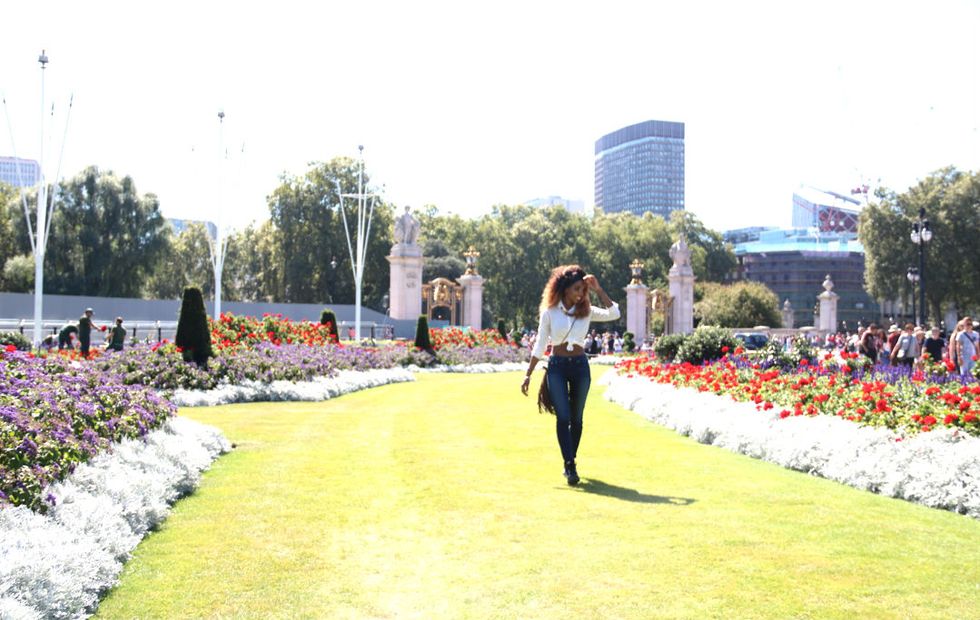 Tip: Save your money. Don't book a tour for Changing Of The Guard, just get there early and claim a good spot. 
ShoreDitch
Oh Shoreditch, how I love you!!!  I happened to come across the #shoreditch hashtag on Instagram and immediately fell in love with all the street art photos.  I knew it was a must-visit area for me, and I actually went two days in a row. 
What you can expect: Tons of Street Art, graffiti, vintage shops, bookstores, and restaurants. 
All the magic seems to happen on Brick Lane.  I spotted Dark Sugar Chocolates which sells amazing chocolate and cocoa imported from Ghana. 
There was also a neat cereal place called Cereal Killer Cafe.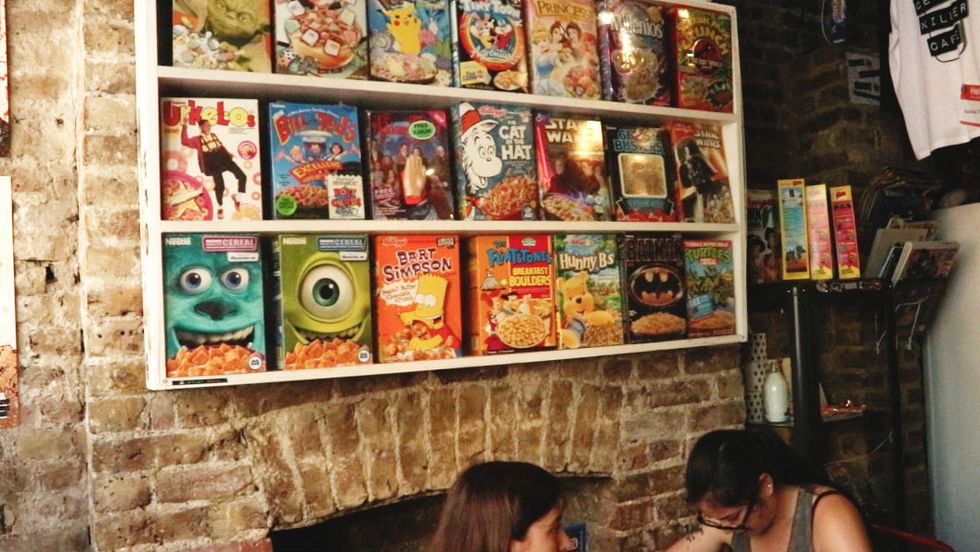 And The Beigel Shop sells these unique colorful bagels!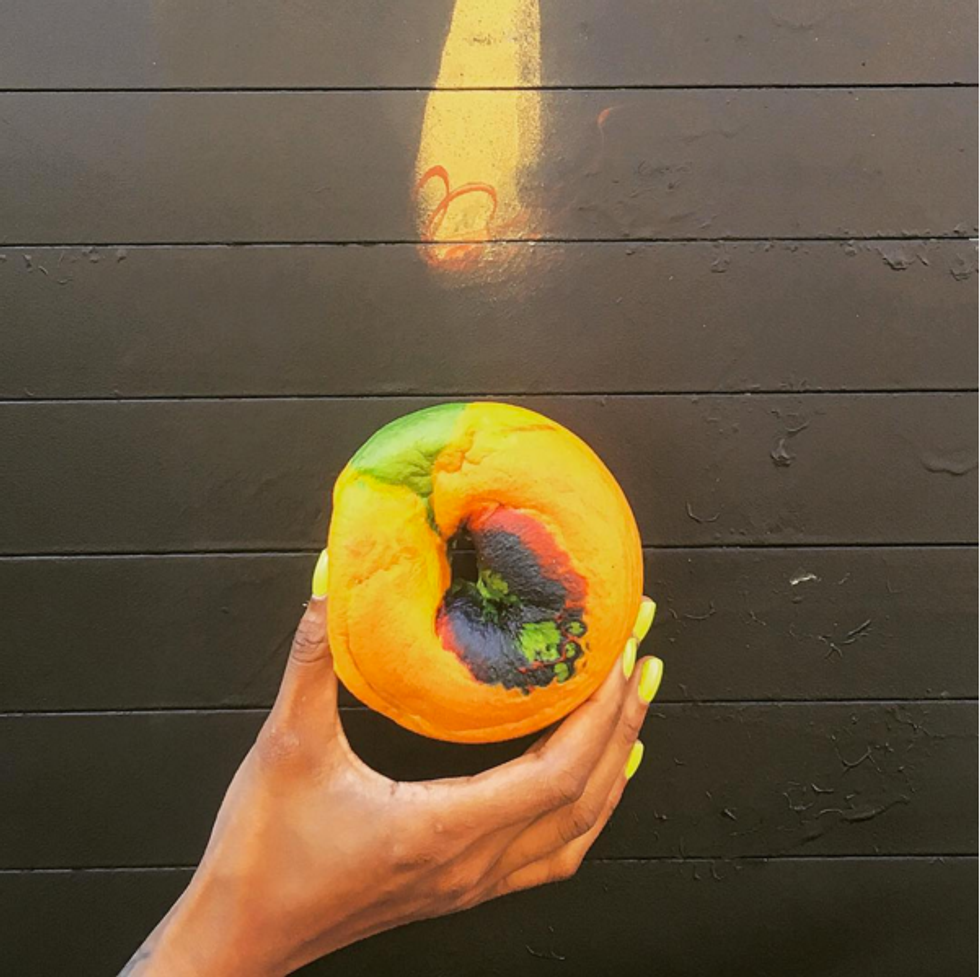 Other things you should know: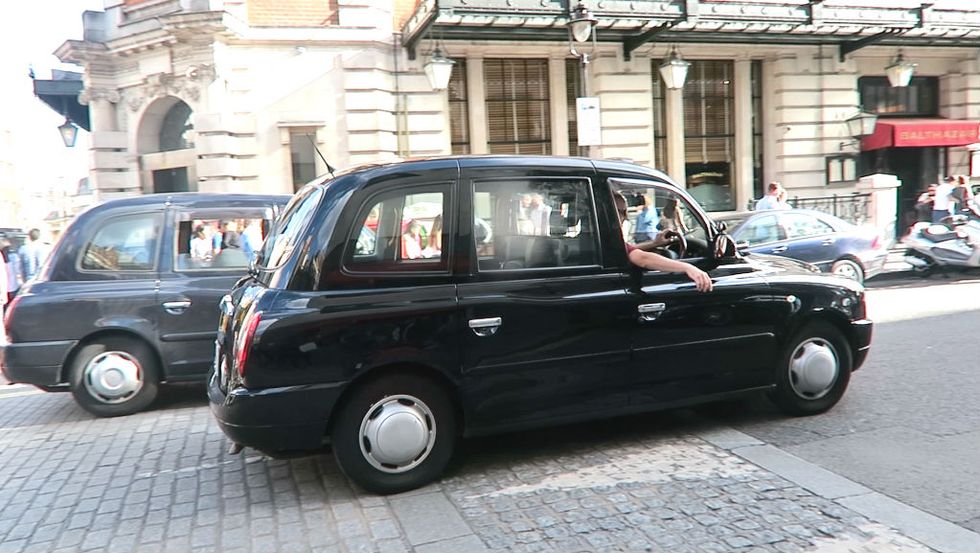 Avoid the black cabs! They will cost you a fortune. I'm pretty sure I paid one $100 USD to get from the airport when a train ride would have been 20 bucks or less, and an uber no more than $40 or 50.
Take The Tube:
As much as I love taking Uber, those expenses will add up QUICK. Not to mention it takes far longer getting to where you need to go in traffic than if you just took the train.  I've had some really crazy New York Subway experiences that have left me skeptical and scarred but I will say London has one of the cleanest subway systems I've seen. And everyone is very helpful. People were coming out of the wood works asking if we needed help and offering directions.
You can get a peek into my London Tube experience below:
One final thought: 
The Food
I have to be honest when I say the food that I ate over the course of seven days in London was unmemorable.  The only restaurant that stood out was The Island Grill (directly across from Hyde Park.) I actually went twice because it was so good, and their caipirinha's where everything.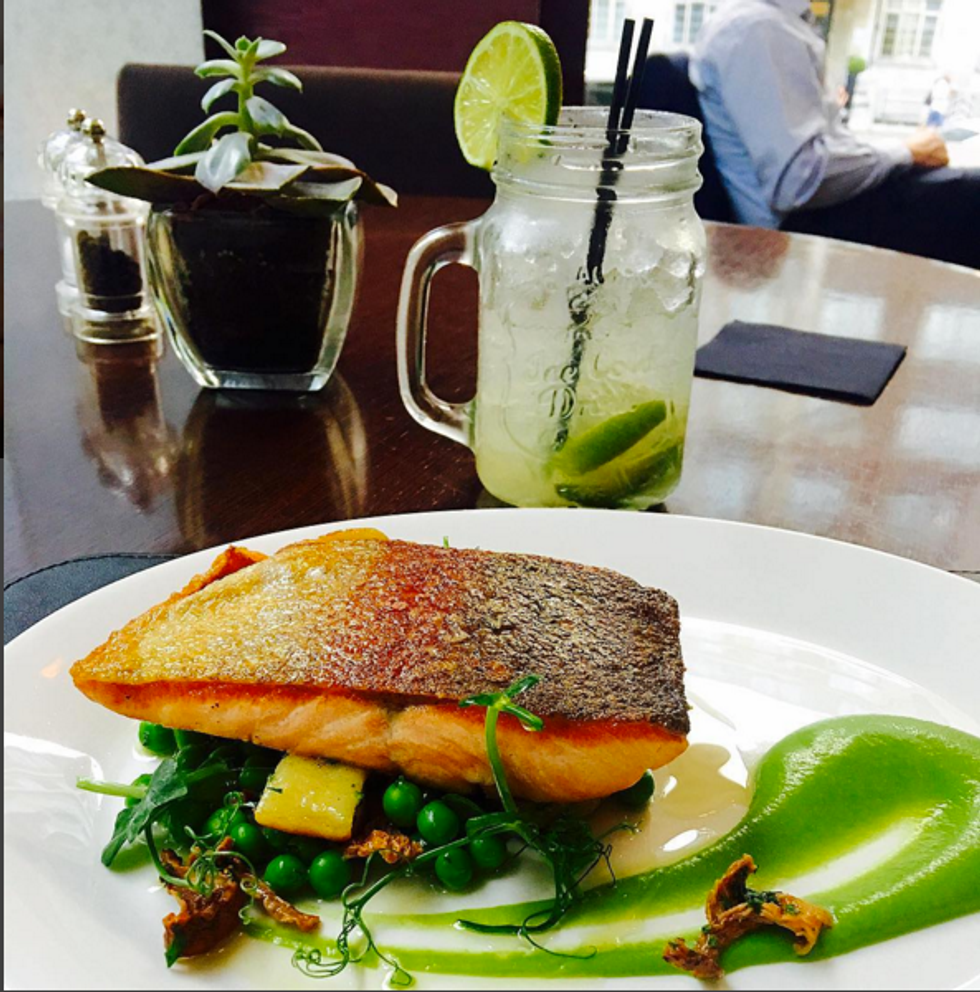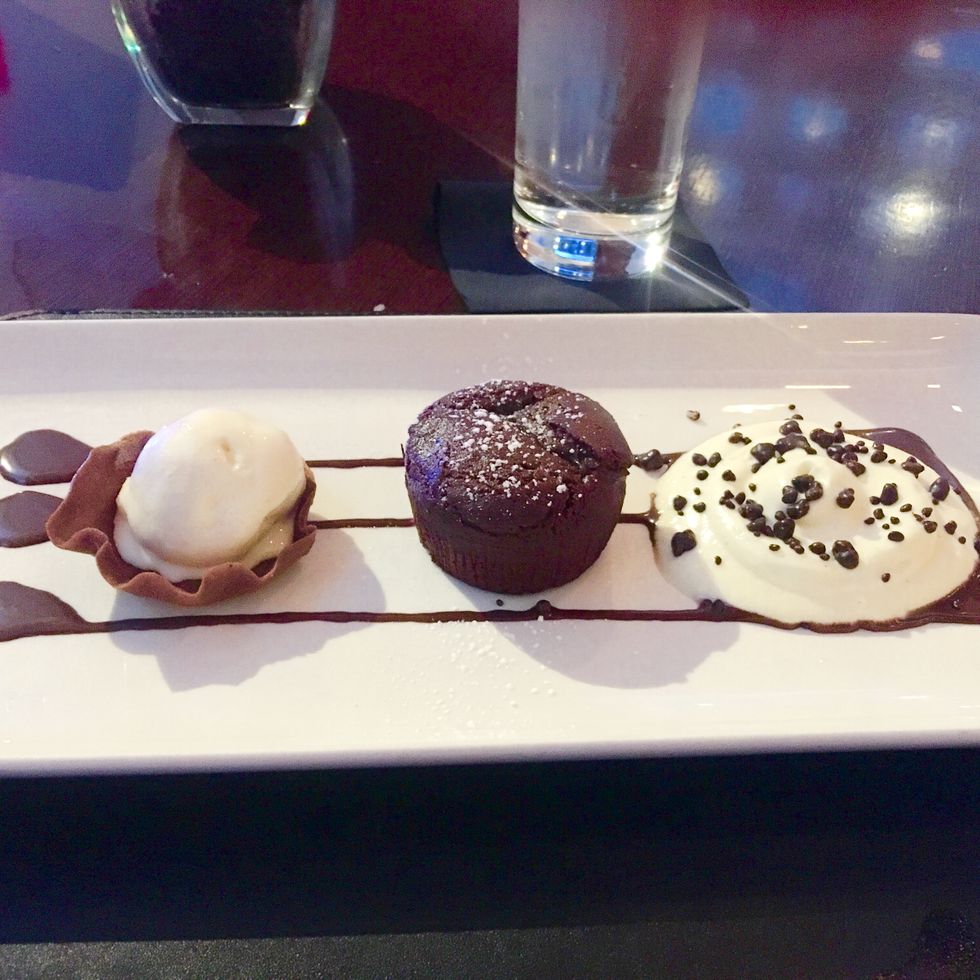 Yes, it was as good as it looks. My mouth is still watering!
If you frequent London, or live in the area and you know of anything I may have missed, let me know in the comments. I want to return in the near future, and this time I will definitely plan a meet up!
I also have a vlog on my trip coming soon!
P.S. Don't forget to follow me on Gogobot to read all of my reviews as I travel from city to city, and country to country.  My username is Niki Necole :).   My next stop is Asia.