Michael Jackson, Nipsey Russell, Diana Ross, and Ted Ross in the original version of "The Wiz".
---
"Everybody look up, and feel the hope that we've been waiting on!"
Those are the lyrics to, arguably, one of the best scenes in the seven-time Tony Award winning Broadway show The Wiz. It's been roughly 40 years since audiences were introduced to the soulful production, and ever since, schools, community theaters, and off-Broadway productions have been keeping legacy of The Wiz alive.
Watching The Wiz is sure to make anyone dance, cry, or both, once you see that some of the lyrics in the soundtrack were written to reflect the state of inner-city communities at the time. I know I was shocked to hear this when my community theater director, Bob Navis Jr., explained this to our cast back in the 90s while we were practicing our version of The Wiz at Near West Theater in Cleveland. What's interesting is that the lyrics are timeless, especially when Michael Jackson (Scarecrow), and several crows, sang these words,
You can't win

The world keeps movin'

And you're standin' far behind

People keep sayin'

Things 'll get better

Just to ease your state of mind

So you lay back

And you smoke that smoke

And you drink your glass of wine

You can't win, chile

You can't break even

And you can't get out of the game
By the time The Wiz movie hit theaters, the cast featured some of pop culture's greatest icons, creatively singing tunes that spoke to all audiences of color. This is part of the reason why so many people get excited to see stars like Diana Ross, Michael Jackson, Nipsey Russell, Lena Horne, and Richard Pryor bring the production alive in the movie.
Fast forward to today, and NBC gearing up to premiere the live, televised musical that's set to air on December 3rd, with a cast filled with today's pop culture greats that's sure to set the revamped production on fire.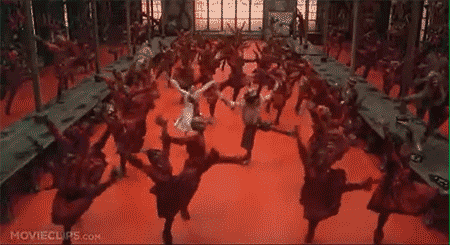 This time around, actors and singers Queen Latifah, Mary J. Blige, Stephanie Mills, David Allen Grier, Ne-Yo, Common, Uzo Aduba, Amber Riley, and newcomer Shanice Williams, are all gearing up for the main event, and we're here for it. Yassss!
The Wiz LIVE is nothing short of a monumental moment for both the cast, and the legacy of the production. Besides Shanice's strong vocals, the New Jersey native says that The Wiz LIVE was her first audition ever, and she landed the role after competing against hundreds of applicants from across the country. She told NBC News,
"When I went to the audition, it was more of a learning experience for me so I never imagined this would happen in a million years. I was just going to learn what an audition process is in New York City."
Even though Shanice is newcomer, she's no spring chicken when it comes to musical theater. The 19-year-old has extensive theater training, and was nominated last year for Best Leading Actress in a Musical at the New Jersey Paper Mill Playhouse's Rising Star Awards.
"Definitely had a lot of training since a young age. My teachers in high school have always helped me, gave me encouragement, taught me so much. So I feel like all of that combined together gave me a great start up for this."
Talk about a dream come true! Shanice has some huge shoes to fill, as you could already imagine. Dorothy was previously played by powerhouse divas Diana Ross and Stephanie Mills.
Watch Shanice's reaction when she found out she snagged the role of Dorothy
Watch Shanice Williams and Stephanie Mills (Two generations of Dorothies) sing 'Home'
Meanwhile, Ne-Yo, who plays Tinman, says that introducing the show to a new generation of watchers is the biggest thing to take away from the latest version of the production.
"We aren't going to get better than what was, because that's not what this is about...This is about bringing the story to the next generation."

This is historic. We're making history right now. When I found out the this was happening, I told my people, 'Listen, I don't care if I'm in craft services, I need to be a part of this.'"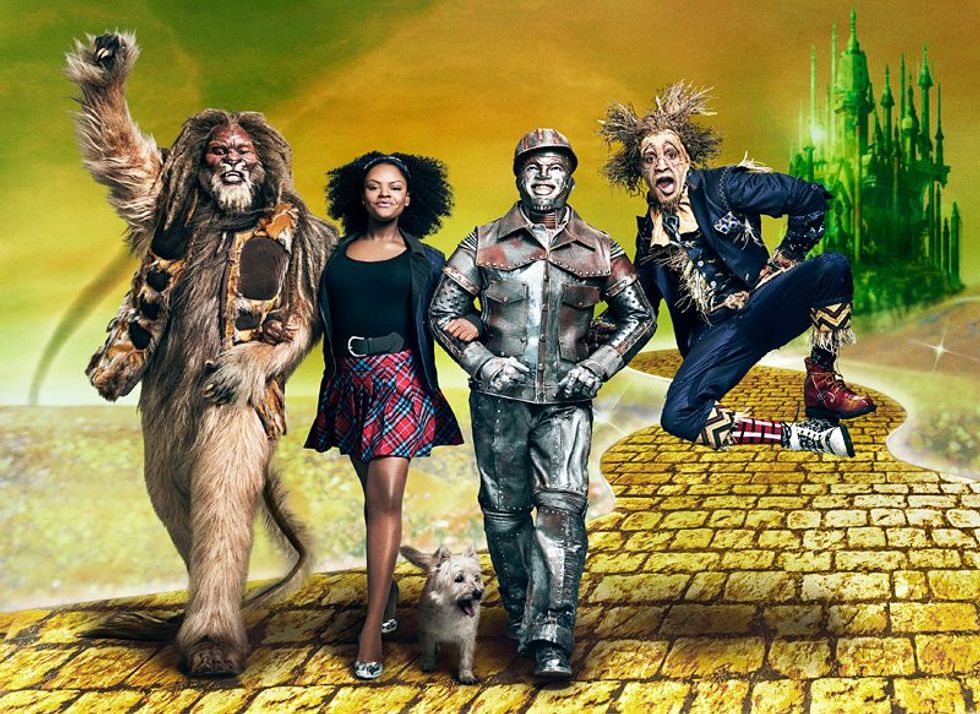 Ne-Yo wasn't the only one who felt he had to be a part of this historic event.  David Alan Grier revealed he spent some time in a cage with lions to prepare for his role:
"I actually went to the Central Park Zoo and I was put in a cage with lions, just to get their movements, eating raw meat, and I made it!"
The Wiz LIVE comes after NBC's 2013 live production of The Sound of Music featuring Carrie Underwood, and NBC's 2014 live production of Peter Pan, featuring Christopher Walken. NBC Entertainment Chair Robert Greenblatt said in a statement that he was more excited than ever to give American audiences a chance to see the Broadway musical in their living rooms across the country. We're excited to see it too, Robert!
Set your DVR folks for December 3! This is definitely an event that you don't want to miss.
Take a look at the cast, who recently struck a pose for actor/photographer Lance Gross, and grab a few behind the scenes facts, in our photo gallery.