In-between sold out tours, topping charts and dropping diss records against his best-friend's boyfriend, these past months, Drake has also managed to find time to follow Serena Williams around the world to cheer her on at all her shows, while also wining and dining her between gigs.
---
[Tweet "Meanwhile, some of us can't get a text-back from the guy we changed our Facebook status for."]
Related Post: What to do when the ex hits you with the 'Heyy' Text
As the saying goes, "Where there is a will, there is a way." We make time for the things and people we truly care for, and that couldn't be more true in the case of rapper Drake and on-again, off-again girlfriend, Serena Williams.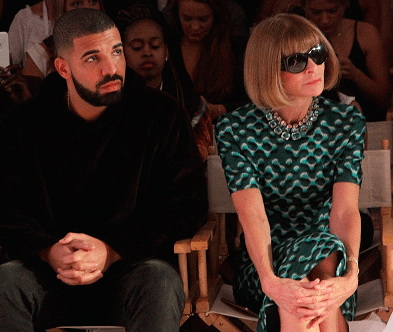 Recently the 28-year-old rapper was spotted front row next to Anna Wintour at Serena Williams' New York Fashion Week show, cheering on none other than the host and designer, Serena, herself. If you recall, the two dated back in 2011, which was also said to have been the cause of Drake and rapper Common's public rap feud to follow (Common dated Serena between 2007-2010). However, the two hip hop stars managed to later call a truce, with Common recently even going on record to say that he's "happy" for Serena, when asked about her and Drake rekindling their flame this year.
As long as she's happy, I'm good! That's my friend. We dated. That's been done a long time ago. So now we're friends.
The tennis-pro, who is fresh off the US Open Semi-Final, hosted her second show for her "Signature Statement" collection for HSN (Home Shopping Network). For Fall, the line previewed plenty of Black (which we predicted was a staple color this season in our celebrity NYFW recap) and tons of tassel, as Serena's models made sure to strut their stuff on stage to the sounds of Aubrey "Drake" Graham's finest hits.
However, the real treat was Serena, who closed out the show with her final walk, rocking fringe for the win and a pair of pumps to accent her killer calves and... assets.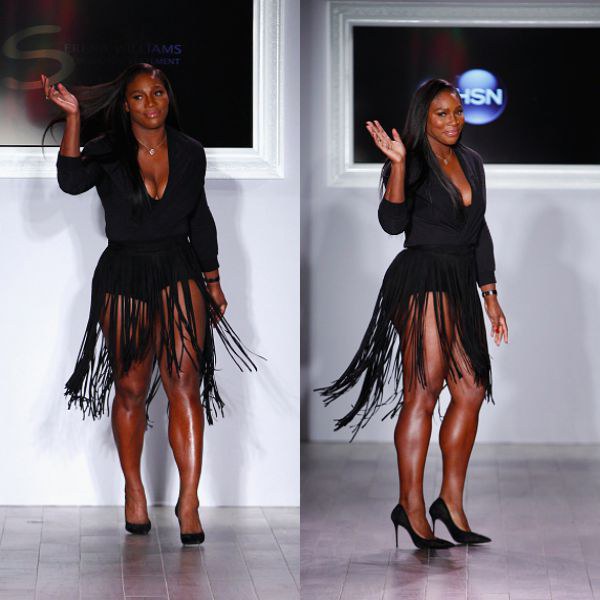 Winning!
The 33-year-old, who also just recently debuted a trio of sneakers for her Nike "Greatness Collection," was all smiles when she turned the corner to find two of her biggest supporters- Drake and Wintour (whom Serena affectionately refers to as her "mentor")- cheering her on. Once backstage, a beaming Drake made sure to meet his leading lady and embrace her with hugs and kisses.
Serena and Drake hugging it out at Serena Williams's fashion show 💕 pic.twitter.com/Lage8YHsya

— ovo_fans_ovo (@ovo_fans_ovo) September 15, 2015
But this isn't Drake's first recent appearance cheering on Serena. It's not even his second, third or--- heck, we've lost count.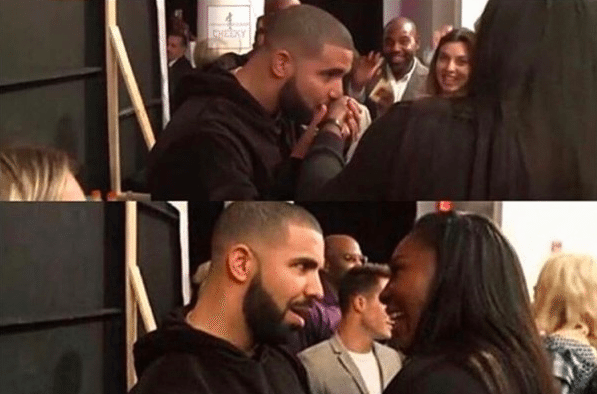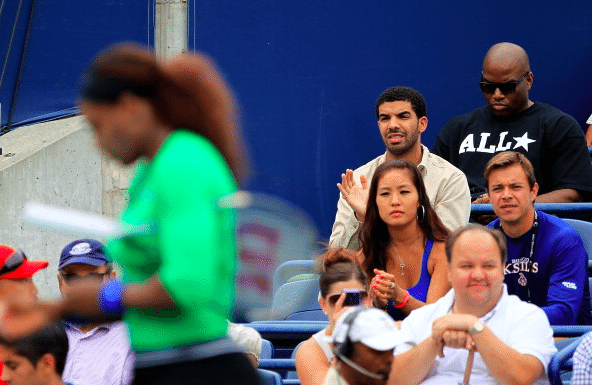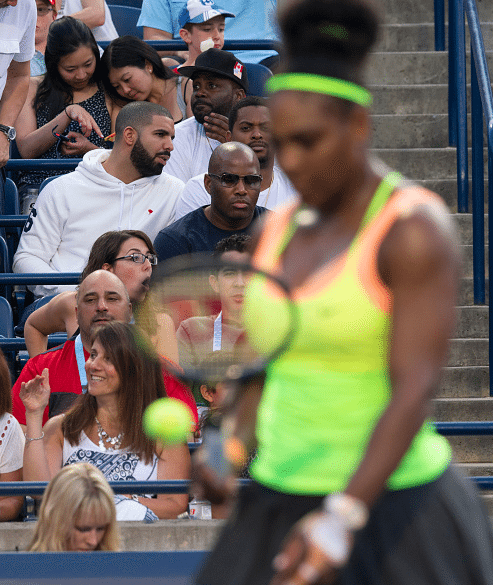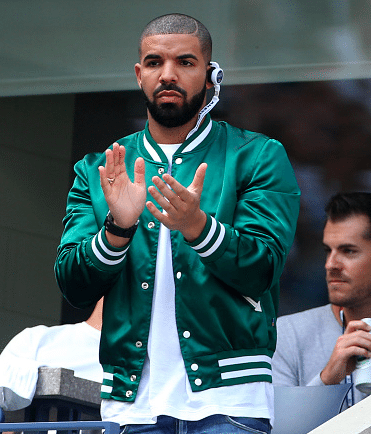 As a matter of fact, anywhere Serena has been in the past two months, you can consider Drake a strong +1. Just days prior to the show, Drake took some time off to fly into New York to cheer Serena on in her toughest match in years, where she lost to Italy's Roberta Vinci. Before that, Drake was spotted supporting Serena at the Roger's Cup in Toronto in August, and in July at the Wimbeldon (he is actually member of her priority boxed seating). Just a few weeks ago, Drake and Serena were also spotted cozying up at Italian eatery Sotto, in Ohio after Serena won the Women's Tennis Association tournament.
Bon appétit!
Meanwhile, all this to say, that it is all about priorities when it comes to the pursuit of love (or even "like" for that matter). Not only has Drake had one of the busiest and most successful past years in his career (all the while dropping hints at his rumored mixtape with Future, which is expected to drop any day now), he seems to have found enough time to pursue his love interest, which is impressive to say the least.
PSA to potential suitors: If you're interested, prove it. It's time to make more time and less excuses.