I was five when my mother was diagnosed with MS. Growing up I helped as best as I possibly could. My responsibilities grew as I got older and by 12, I helped my mother with tasks that many would consider motherly duties. I cooked, cleaned, did laundry, did grocery shopping, made phone calls, and even wrote checks. The disability did its job rapidly and by the time I was 14, my mother was completely bedridden. Let's insert the fact that I am an only child and my mom is a single mother. Yes, I had help from a few immediate family members, but for the most part it was just her and me. A dynamic duo to say the least.
---
My mom wasn't able to be the "normal" mom she always dreamt she would be and we missed out on many of the typical "mother-daughter" experiences because of her disability. Unlike many 13-year-olds, I actually hated that my mother couldn't attend parent teacher conferences. Go figure. The disability drastically altered the "mommy and me" experience I saw all my friends having that I could only wish for. There are quite a few things I hate MS for but as with anything, you play the hand you're dealt and you keep it pushing.
All was well in the #BlackTwitter sphere on January 13 until a peculiar article surfaced that ruffled a few feathers and left many of us quite confused. Elle magazine published an article written by Dr. Linda Chavers titled, "Here's My Problem With #BlackGirlMagic." *Insert long pause here* I think it is very important to point out that Chavers, herself, is a Black woman.
In short, the op-ed piece explains that Chavers does not agree with the #BlackGirlMagic movement.
Essence just released its February issue, celebrating the "#BlackGirlMagic Class of 2016." I first noticed the popular term "Black Girl Magic" as a hashtag on Facebook and Twitter, attached to posts by girlfriends celebrating themselves, their loved ones, their babies, their lives. I've seen it on t-shirts spread out on the tummies of little smiling black girls, showing all of their teeth. These are statements and images of pride in blackness and girlhood, created and celebrated by black women and girls, and that's a positive thing.

But something doesn't smell right.
She went on to reveal that she's struggled with the illness MS (Multiple Sclerosis) for over 10 years, and there is nothing magical about that:
In the past ten years of my illness, I've developed coping skills. I've learned breathing techniques. I've made sure to feel grateful for lightness and laughter. But one attitude I'll never take on is the idea that I can be a "magical black woman." That somewhere within me is some black girl magic. Because there isn't. Everything inside and outside of me is flesh and bone and a nervous system (with bad signaling). Nothing magical.
Chavers feels that the movement, instead, dehumanizes us.
"The "strong, black woman" archetype, which also includes the mourning black woman who suffers in silence, is the idea that we can survive it all, that we can withstand it. That we are, in fact, superhuman. Black girl magic sounds to me like just another way of saying the same thing, and it is smothering and stunting. It is, above all, constricting rather than freeing.

Saying we're superhuman is just as bad as saying we're animals because it implies that we are organically different.
Of course the mighty and powerful #BlackTwitter rose to the occasion (as it does all so well) helping Chavers understand where she went wrong in writing that piece.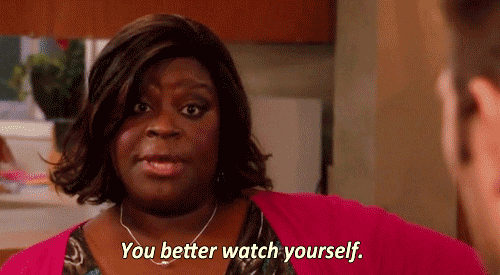 I, too, agree that Chavers has totally missed the point of the #BlackGirlMagic movement,  but that's not what hit me most. My biggest gripe came from a personal and rather unique experience. Chavers expressed in the beginning of the piece that she suffers from MS, a chronic and incurable illness that has diminished her ability to think, "That somewhere within me is some black girl magic. Because there isn't."
This hurt and here's why.
My mother has primary progressive MS, which means the disease gradually gets worse over time and there is little to no recovery. According to WebMD, only 10% of people with MS suffer from this particular diagnosis, so how my mother was able to raise me from the confines of her bed is beyond me, but in turn makes her #BlackGirlMagic glisten, twinkle, and shine so bright in my eyes. The fact that I was able to graduate high school (and soon college) without completely losing it, that's where my #BlackGirlMagic comes into play and beams brightly as it should.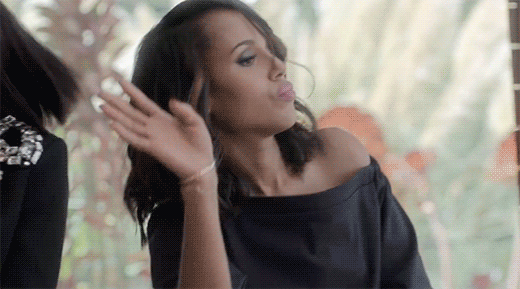 Here lies the lesson:
I rarely share my story with people for many reasons. However, when I read Chavers' piece, I felt bad for her and I was compelled to offer some words of support.
My experience with my mother has made me understand and comprehend the power that is really within me. I think it's safe to say, because of my experience, I am even more of a magical Black girl and I embrace it wholeheartedly. It is my testimony and it keeps me motivated when things don't seem to be going my way. Why? Because, together, my mother and I battled a situation where we exercised magical strength. We survived and we're both still very much alive to share the story. MS didn't take away from our #BlackGirlMagic. It strengthened it.
Chavers, your ability to be a teaching fellow at Harvard College, an instructor at Phillips Exeter Academy, an assistant professor at Temple University, and an contributor for a number of publications (yes, I looked you up) all while battling MS, is magical! You are doing what many can't. You are defying odds and setting a standard for the thousands of other Black women dealing with MS across this country. That is what we call #BlackGirlMagic.
[easy-tweet tweet="You are not any less magical because of your illness."]
Each day with MS is a different battle, and I am aware. But you are not any less magical because of your illness. Linda, even with MS I'm here to share that #BlackGirlMagic is spewing from your pores. It shows in all that you do. My only wish is that you embrace it quickly, join the rest of the tribe (my mom and myself included) and shine so eloquently like the magical Black girl that you are and always have been.
Kia Imani is a senior student at Hampton University studying public relations and marketing. She has a keen interest in pop-culture, women's empowerment, and all things motivational. You can connect with her on Twitter or Instagram @DearKiaImani.