How many times have you gone on your Instagram after a long day at the office (yes, Starbucks counts too!), and some fancy girl with loads of luxurious items caught your attention and caused you anxiety?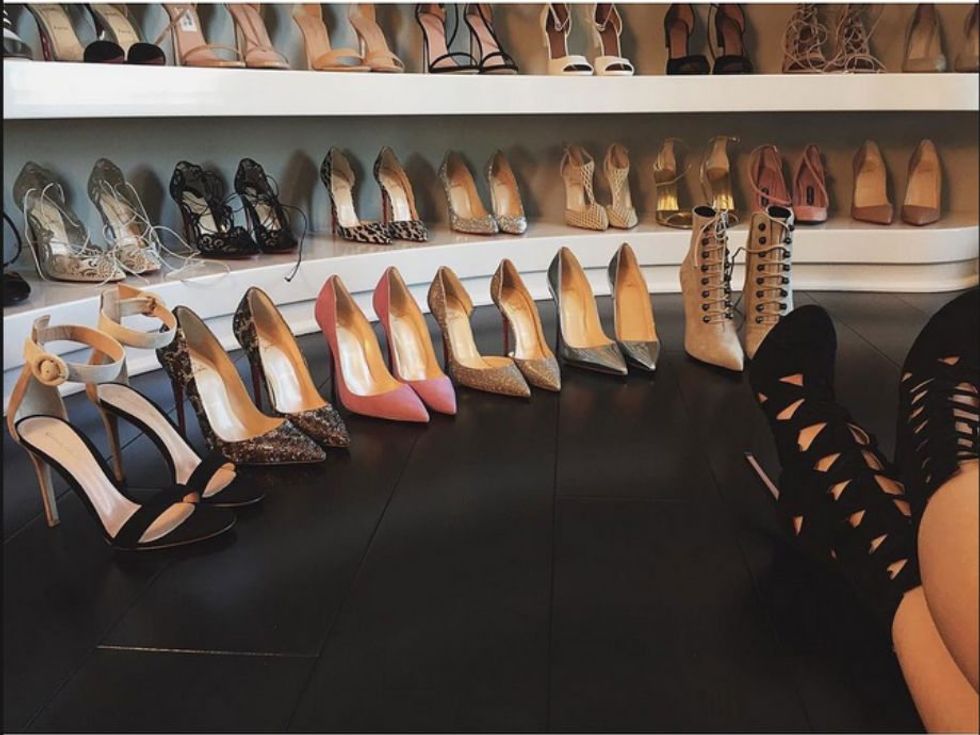 ---
Recently, as I scrolled down my Instagram feed, I couldn't keep my finger from double tapping and hearting very inspirational and sensation photos. There was a photo of a baby being smothered with kisses that sent a warm feeling to my heart; an inspirational quote gave me the feeling I could be the next Oprah, and a particular Fashionista gave me an instant overwhelming feeling of anxiety.
A closet filled with Gucci bags; a library of Louboutin stilettos, and a vanity of M.A.C makeup that would make any Beauty Guru shriek with excitement, were just some of the images I "ooooh" and "ahhhed" over as I continuously scrolled down her page, careful not to look like I was Insta-stalking (which I was…LOL).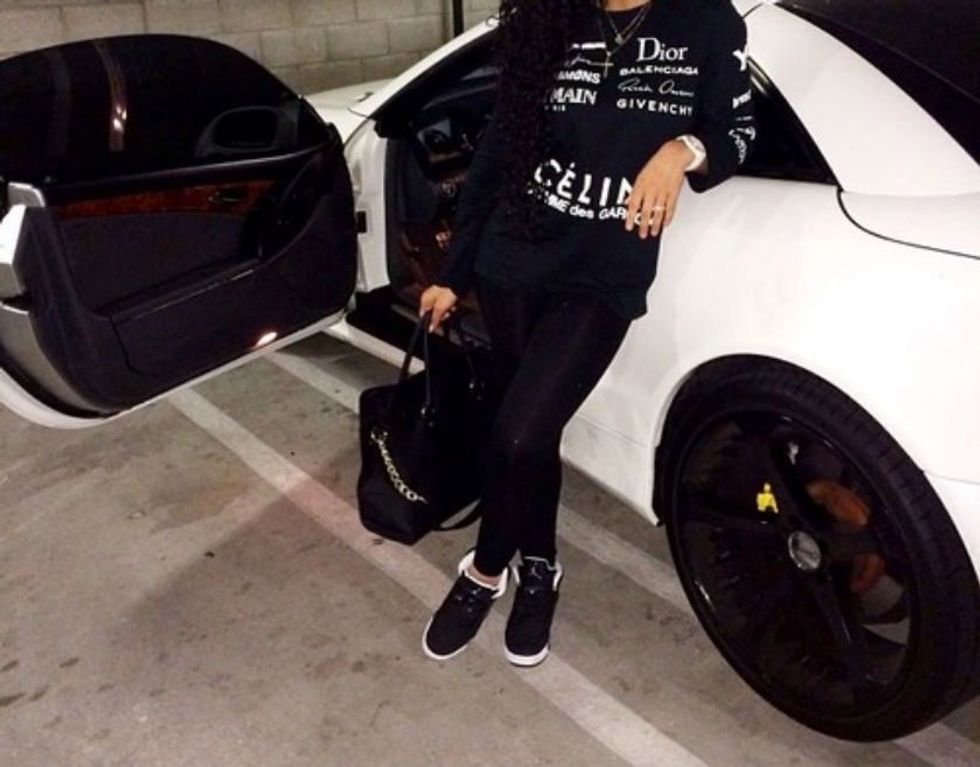 Sucked in completely with over 1,000 glamorous, colorful and completely fashionable images, there were numerous things that came to mind: Why does her selfies look exuberant? Oh my goodness, is that her closet? How did she get the new LV? She does her own makeup? WHERE DOES SHE GET THAT KIND OF CASH???
I've never been known as a hater, but come on—it's only so much a girl can take before anxiety has a girl sweating out her freshly done curls.
As I finally arrived to week 40, I noticed I spent over 30 minutes ninja-style Insta-stalking, careful not to trigger her notifications, and the only thing I had to show for it was anxiety. The anxiety of not having an interesting "Instagram Life" was definitely there.
I don't have Bahamas backgrounds and a brand new Range Rover with flawless rims on my Instagram. I barely have an image of my freshly done manicure or my latest Jordan kicks.
Should I be working harder? Am I on the wrong career path? Why is it that everyone on Instagram is #winning and seemingly sneezing money? These were questions that had me on team #nosleep until I sat down in meditation.
After a good and long meditation, I returned to my center and realized that I am doing everything that I am supposed to do. "What is for you is only for you," I recalled my parents always saying to me. It was so important to revisit my truth.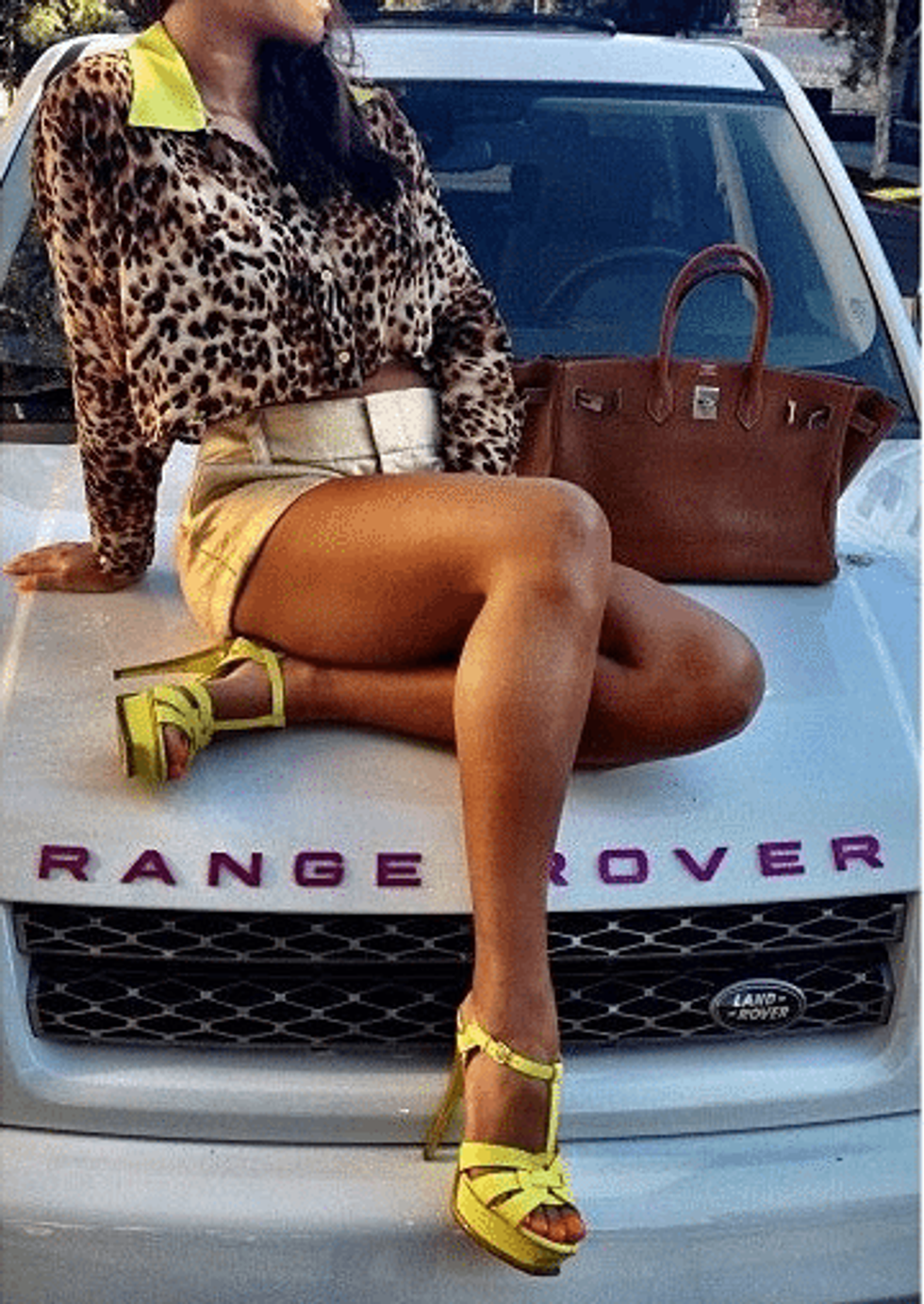 I am a 20-year-old young entrepreneur attending school in NYC that can afford to stay fashionable, travel, and more! Enough said!
I don't knock these women on Instagram because I am all about #girlpower and #sisterlylove, but before you start sweating and losing sleep like I did, remember this: Some of what you see is reality and some of it is a stunt.  There's a thin line between wanting to inspire people to 'get on your level' and showing off.  Cars are leased, clothing can be borrowed, and mansions rented. As Public Enemy so poetically put it, "Don't believe the hype!"
It is wonderful to have life put into its proper prospective, but we have to be careful to not get sucked into the mentality that everyone's rich, paid and successful, especially when you are broke and just trying to make it!
Kylie Jenner said it best when she tweeted out: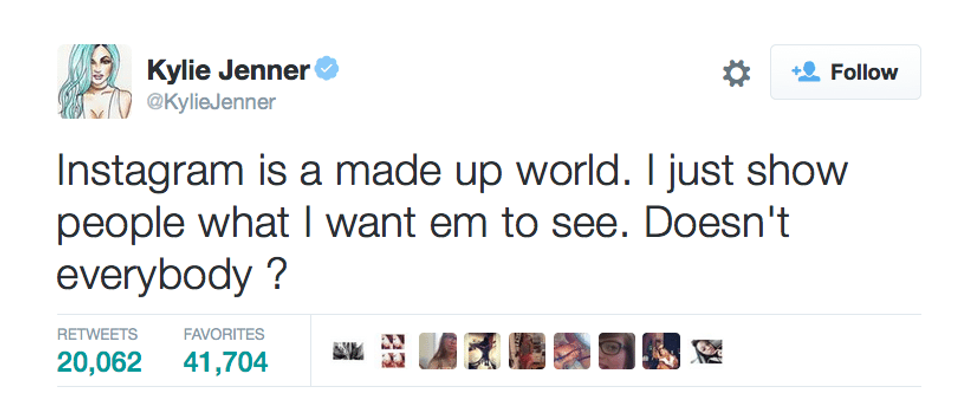 Keep that in mind the next time a quick scroll through your feed makes you start questioning your life.
Does Instagram give you anxiety? Do you feel the pressure of having to make your life look more exciting? Let's talk!