---
As far as observance days go, there are a few great ones coming up this month. There's National Prayer Day (May 2). Cinco de Mayo (May 5). National Teacher Appreciation Day (May 7). National Eat What You Want Day (May 11). Of course, there's Mother's Day (May 12). But if there's one that has totally gone under my radar, it's the fact that May is also the month that's totally devoted to dating your mate. How cool is that?
I think we all can agree that if you want to enhance your emotional connection, keep the sparks alive and bring some spontaneity and creativity into your relationship, one of the best ways to do that is to go on dates with your partner, no matter what time of year it is. Yet, as the weather is getting warmer and the flowers are blooming, it makes sense why spring fever is totally in effect and why now would be the time to get in a few more dates than usual.
So, whether you're only a couple of dates in or you and yours have been together for a decade or more, I've got a few suggestions for how you can get inspired to literally date your own mate—all month long!
New Relationships in May Dating Tips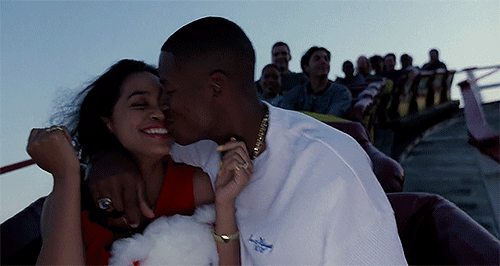 Use Texting to Your Advantage
In a general sense, I'm not big on a tone of texting in relationships; especially new relationships. It's hard to read tone. Things can get lost in translation (emojis included). Folks tend to get super impatient if you don't get back in their allotted time frame. Ugh. But there is one way that I think texting works in a new dynamic. Use it as a way to build anticipation or establish some traditions between the two of you.
Shoot a text to ask each other what your favorite colors are. Then show up wearing them.
Figure out an emoji that can become an inside joke or "thinking of you message" between the two of you.
End the date by texting your favorite part of it once you get back home.
These are ways to use texting to establish a connection instead of it being merely a tool of convenience.
Make Sure You Both Plan Dates
I think we all can agree that the main purpose of going on dates is to get to know someone better. To me, one way to accomplish that is to trade off who on who plans each date. Meaning, once you've gotten to around date three or four (because by then, clearly you both dig each other), you plan one and then he should plan the next one. It's a good way to learn one another's interests and what each of you considers to be entertaining and fun.
Just think about it—if all the two of you ever do is go to a restaurant, a movie or hang out at each other's homes, you might get caught off guard when you eventually find out how much of a sports lover he is. On the flip side, he might not be prepared for how much you like to do random stuff like ice skating, making pottery and or indoor rock climbing. If you alternate plans, this is one way to figure a layer of each other out—easier.
Bring a Date Question Jar Along
Between trying to figure out what to ask and making sure that the man you're out with doesn't feel like he's being given the third degree, getting to know someone better can be a bit like a walk on a tightrope. Take some of the pressure off by suggesting that you both make a question date jar that you can bring on each date. Both of you can put your own questions into it and, at the beginning of each date, you can shake the jars up so that each of you ask three questions.
Based on what the questions are, you can learn more about how each other's minds work. And since you're literally picking questions out of a jar, it can be fun and even a little improvised.
Stay in the Moment
Spring weather is pretty mild for the most part. To me, it's Mother Nature's way of reminding us of just how important it is for us to chill out. There is something that is very special and also intriguing about the first few months of a new relationship. Use this month in May to not only go on dates but to sit back and relax as you experiencing the joy of actually dating too.
Great May Date Ideas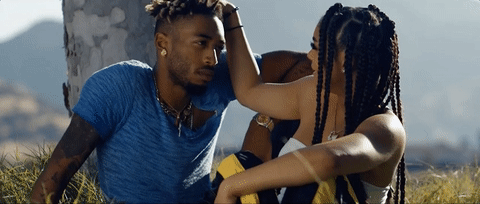 Have a Fresh Favorite Foods Picnic
A cool outdoor idea is to spend an hour or two at your local farmer's market so that you can pick up some food to make for a picnic later in the afternoon or evening. Although picnics are a spring/summer dating standards, they are actually really romantic if you put some intentional planning into it. Pick up a picnic basket and some champagne glasses. Don't forget to have a big blanket in tow. Also, you can set some ambiance (and keep mosquitoes at bay) by bringing along a couple of citronella candles too.
As far as what to cook, use this as an opportunity for you both to show off your culinary skills by having one of you make the main course while the other makes appetizers and dessert. The catch is that it must be some of both of your favorite foods, and all of the items should be picked up from the market (we've gotta support our local communities, y'all!).
Go for a Long Drive
A rental car. The right playlist. A cooler with your favorite snacks in it. A charged-up phone to take random pictures of the landscape and each other. No set destination in sight. There is something really intimate and super enjoyable about going on a long drive with someone you're really into, whether it's your third or 30th date with them.
For this to totally work, phone notifications must be turned off and the entire day must be devoted to nothing more than the open road and each other. If the relationship is new, make it a point to stop at a small eatery neither of you have even been to before. If you and yours are exclusive, call it a night at a quaint bed and breakfast, at least 50 miles outside of town.
DIY Some Ice Cream/Yogurt
Dinner and a movie are so…predictable. In the spirit of longer days and breezy nights, how about taking out a couple of hours to make your own favorite flavor of ice cream or frozen yogurt that you can enjoy on your front porch or back deck? According to many relationship therapists, cooking together is one of the best kinds of dates because it's comfortable, casual and one of the best ways to open up the lines of communication.
Plus, some cooking experts believe that ice cream can reveal a lot about a person. Reportedly, vanilla eaters are calm and balanced. Chocolate lovers are full of self-love. Coffee consumers are passionate and dramatic. I've even read that how you like your ice cream can say a lot about your sexual style too. Clearly, there's more to ice cream than what meets the eye. (Wink, wink.)
By the way, a site that has almost 40 of my favorite ice cream recipes is Epicurious. Start there if you need some ice cream making inspiration.
Chill on a Rooftop
When it comes to planning the perfect date, sometimes we do way too much overthinking. Spring, in the evening, is when the temperature is pretty close to perfection. Get a little quality time in by figuring out what the best rooftop bar is in your city, then hang out up there and talk for a couple of hours (at least).
You know what? I like this idea so much that I'll even take a lot of the guesswork out of finding the bar. All you've got to do is check out "The Best Rooftop Bar in All 50 States" and head on out. (You're welcome!)
Use May to Bring Some Spark Back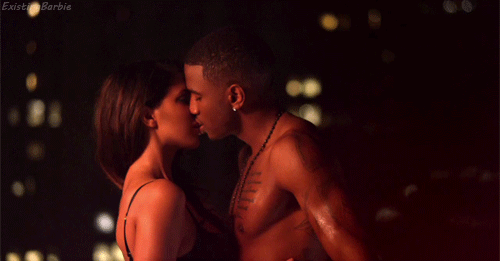 Download a Few Relationship-Related Apps
Question. How many apps do you already have on your phone? Follow-up question. How many of those apps are able to help your relationship? You might not be aware that there are quite a few that can do everything from making things extra spicy to getting your relationship back on track.
One app (that is currently available in 15 major cities) is One:Night. Basically, what it does is find the swankiest and sexiest hotels at the best prices, at the last minute. So, if you and yours want to get it in on a Wednesday instead of a Saturday, this app will totally hook you up.
Some other cool apps that will make your relationship better include Couple (which is great for long-distance relationships); Between (which is devoted to all things you and yours); Mystery Vibe (it's a smart sex toy); The Icebreak (it gives you questions to ask one another) and Kouply (it's an app that encourages better communication).
Get Tipsy on Some Homemade Popsicles
If you've ever wondered if sex is better when you're drunk or when you're high, according to science, it's when you're on that herb. At the same time, one way that alcohol tops that good-good green is when it comes to if you're looking for what will give you the nerve to try something that you wouldn't do in your "right mind". If there's a position your man has been trying to get you to explore or you're thinking that there's no time like the present to attempt a little outdoor sex, gas yourself up by sucking, umm, on an alcohol popsicle first.
Never had one before? Ease into them by making a couple of Vodka Gummy Bear Popsicles, Barefoot Moscato Strawberry Popsicles, Lemonade Moonshine Popsicles, Mango Bourbon Smash Popsicles or some Kahlua Coconut Cream Affogato Popsicles. They'll all easy to make, full of liquor and another great spring date idea.
Go on Your First Date—Again
I recently read a couple of articles that say nostalgia (when the memories are good) can be super beneficial to both your health and your relationship. The main reason why is because when you focus on things that bring you joy, they become an instant mood-booster (they can be a bit of an aphrodisiac too!).
The fact that you and yours are still together after all this time, your first date plays a direct role in that. So why not use this month to take a romantic—shoot, maybe even erotic—walk down memory lane by reenacting it? While you're at it, take things up a notch by making it a date full of "do over firsts"—your first kiss, reminiscing about the first "I love you" and, of course, the first…well, you know.
Pitch a Tent
After doing something like going to an outdoor concert, attending a wine tasting or even going food truck hopping (don't sleep on that last one; it's a lot of fun!), end the night by pitching a tent in your own backyard and gazing up at the stars together.
You can purchase a tent at a sporting goods store, hop on Pinterest for ideas on how to make one yourself or splurge on a transparent igloo that I personally think is pretty dope. It'll run you about $250 but sex underneath the stars in a ventilated shade igloo sounds like the gift that keeps on giving to me.
Whew! Can you feel it? Spring fever is definitely in the air. So, take out the next 31 days to embrace all that the month of May—and your date—has to offer, aight? Bet.
Featured image by Getty Images
Want more stories like this? Sign up for our weekly newsletter here and check out the related reads below:
5 Things That Are OK To Require On A First Date
The Things Men Say On Dates That Are Huge Red Flags
15 Date Ideas Based On Your Love Language