Vashtie Kola's new video proves that sometimes the loneliest place is in a room full of people.
---
If you thought a female-flip and perspective to Drake's "Hotline Bling" anthem ended with Erykah Badu's amazing 7 minute neo-soul rendition, think again.
Keeping the original song as the soundtrack and taking a visual approach instead, Vashtie's latest video pretty much sums up what many of us go through on the other end of the "Hotline Bling" when our imagination (and maybe some liquor) gets the best of us-- and as you'd expect, it's not glittery nor golden. After all, everything that "blings" ain't bomb, especially when you're playing a heartbreaking game of phone tag with the man who has your heart, who is busy chasing their dreams, while sleeping on love.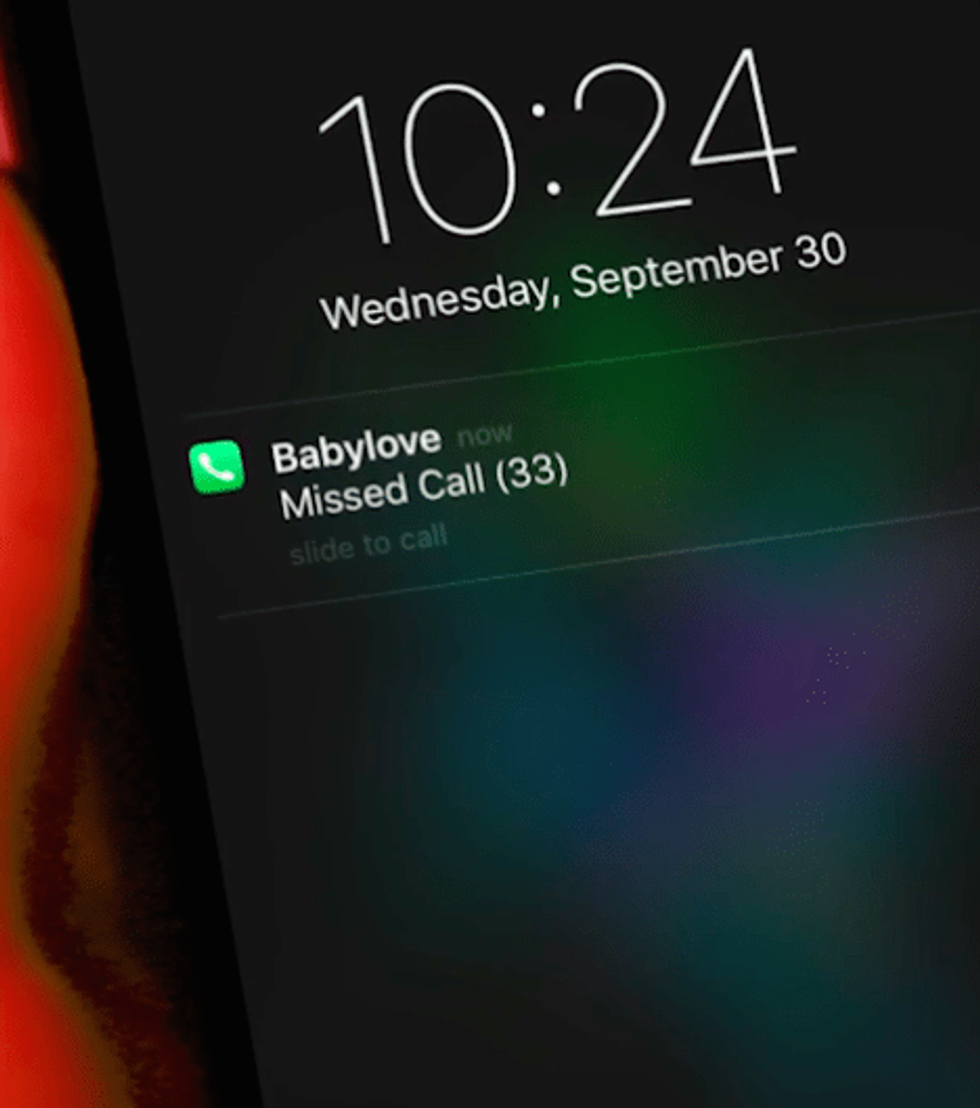 The New York City DJ, director and "Downtown Sweetheart," released a music video and short film of sorts for Drake's sexiest rap ballad of the year. In the visuals, we see a lingerie-clad Vashtie alone at home and playing a solo pre-game of scotch on the rocks, as she attempts to call her rockstar boo and main love interest, "J" (aka "Johnny Stevens" of the band, Highly Suspect.) Missing her calls by way of the grind, groupies and a gluttony for fame, a fed up Vashtie finds herself desperate for distraction, and immerses herself in a night of VIP partying, sulking between sips of champagne and fake-smiling for the 'Gram... all the while still keeping an eye on her phone the entire night (sound familiar?).
Later in the evening, Vashtie finds herself lustfully wooed by the attention from Art Director A$AP Bari. What happens next.. well, you'll have to see for yourself.
On the video's inspiration, Vashtie states:
I wrote this story about "Lolita" in 2008 and, at the time, felt little connection to her. But, in the past year as my career and personal life have changed in (scary and exciting) ways I never could have predicted – I started to understand her. I found myself re-writing this piece, for exercise and therapy.

2015 is a time of "likes" and "followers" and "direct messages" and constant connection with strangers. But I wonder a lot: what do people really know about me? Or each other for that matter? And how far is that from reality? "Lolita" seems to have it all. Dom Perignon and opulence. Attention and adornment. But, as I've learned this past year, "seems" can't really be trusted.

Although somewhat intense, the video truly does capture the range of emotions most of us go through in love, when life gets all the way in-between.
Check it out below!