We've heard of a "Daddy Daycare," but Daddy's Jailhouse?
---
Over the past year, there has been a lot of discussions surrounding whether parents shaming their kids online is appropriate, and that conversation revved up again this week when a Corpus Christi, Texas father posted his method of disciplining his daughter online.
For the past few weeks, Juliano Parker and his wife Yvonne had become frustrated with their 3-year-old Aubrey Ella, so the parents of three decided to put the "pen" in playpen and transformed their cozy apartment into a jailhouse. Taking to Facebook, Juliano posted his daughter's "mugshot" with the following caption:
"My daughter Aubrey'Ella has been fighting with my wife and I, disrespecting us in public, not listening and talking back a lot. Spankings don't work no more. My daughter is used to spankings and nowadays you can't spank kids how they did back in the day [because] they call that abuse.

So today I told my daughter since you wanna be a bad girl, let me show you where the bad kids go. I turned my apartment into a jail. I took away her clothes, now she gets to wear my orange shirt."
Juliano also detailed Aubrey's metaphorical life behind-bars:
While her brother and sister are eating pizza and drinking juice, she gets meat, potatoes and water. I made her clean up the front room and wash the dishes. And took away her bed and gave her a small mattress, put it on the floor and made her sleep by herself. Giving her a taste of what it's like to be in jail for not following the law.

Now ya'll can say what ya'll want but I'm breaking this bad behavior before it gets too out of control without spanking her."
He even posted a photo of Aubrey in action, standing on the chair to do the dishes, as well as eating her non-pizza for dinner: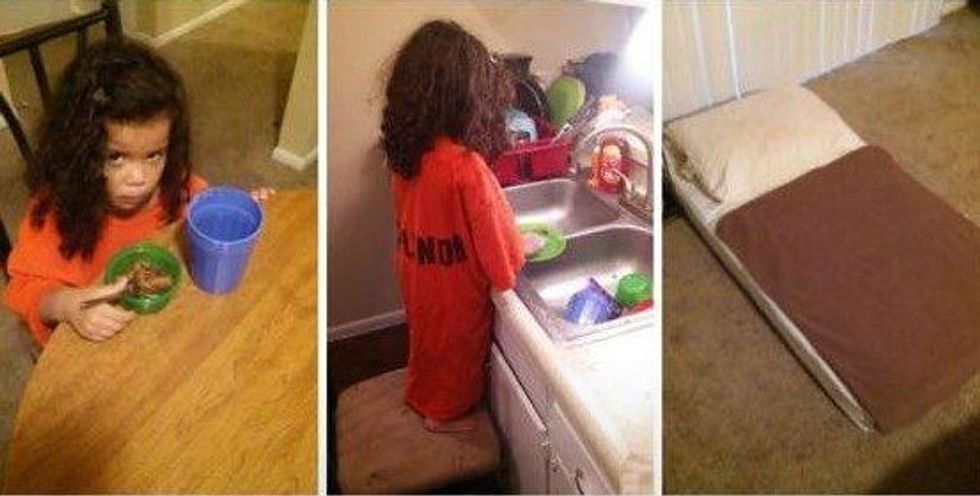 Once the photo went up, people took to social media to respond and the reactions were split down the middle: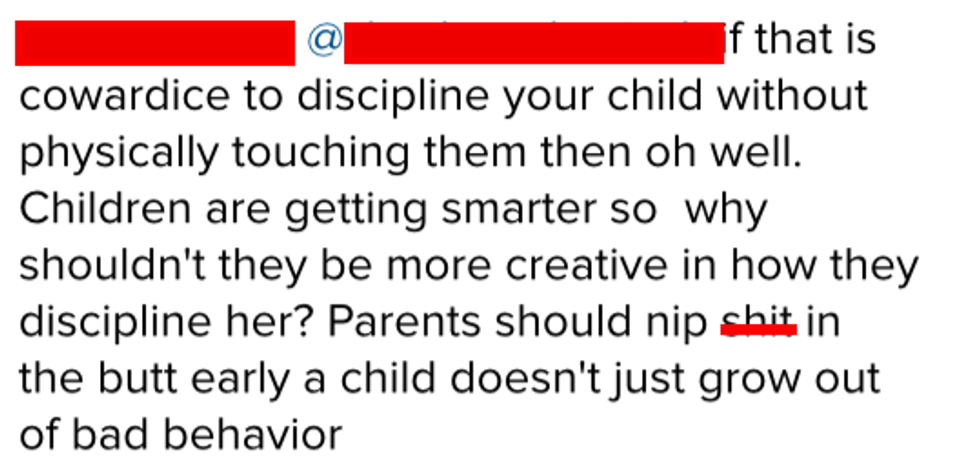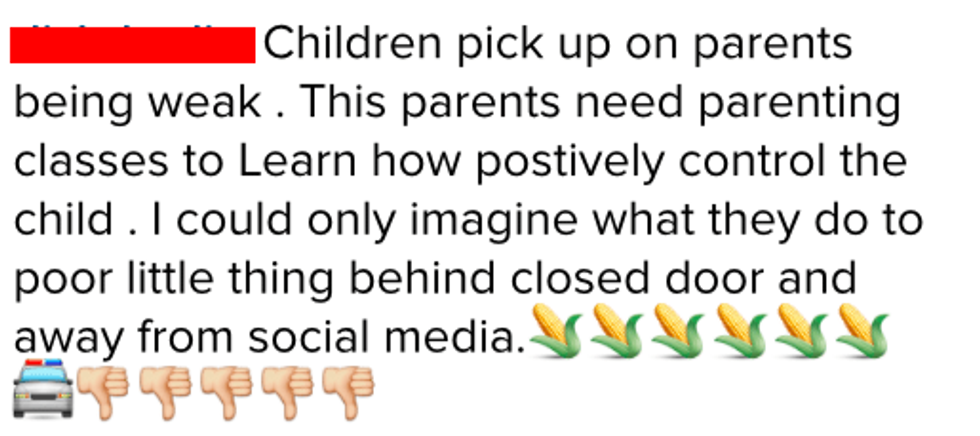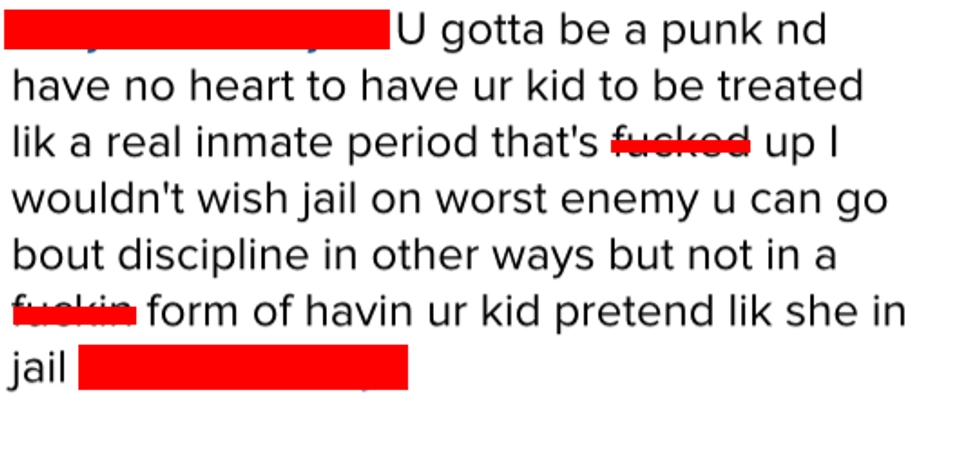 After catching wind of the mixed reactions, Juliano, who is also a Christian music artist and active member of his church in Corpus Christi, apologized for the punishment, admitting that he had no intentions of the post going viral and announced that he has reconsidered his disciplinary action.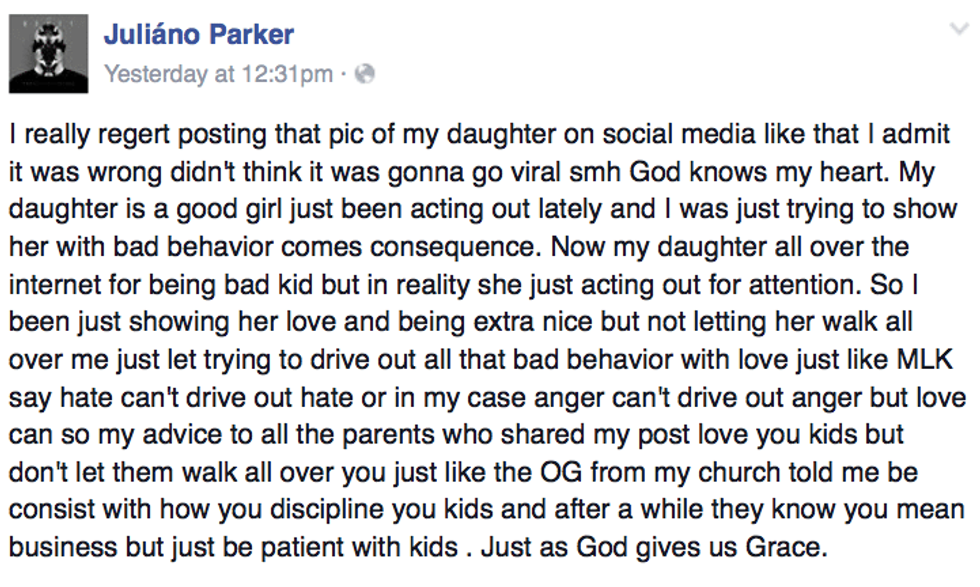 It will be interesting to see whether Juliano's new method of trying to be "extra nice" and loving on her even more works out for the Parkers. From the looks of his Facebook page, Juliano really seems to love his family (he has another boy and girl aside from Aubrey with his wife Yvonne), it appears he just ran out options for how to go about disciplining his baby girl.
What are your thoughts on Juliano's play-jail?