Last year was a year of clarity. For months, I was figuring out "my next thing." Many of the career and life goals I set out to do five years ago – as a recent college graduate, unemployed with no opportunities in sight – had been done. It was time to create and focus on a bigger plan instead of choosing to feel jaded. After all, if I prayed for it, acted on and received my desires before, then I could absolutely do it again.
---
I often write and pray on my goals, but I needed a physical reminder of my dreams. Vision boards are usually the go-to manifestation tool. I'm seeing more and more vision board parties pop up, which is a positive way to kick off any year. However, I can never get around to finishing a board. Pinterest is a great digital pinning tool because you can easily remove things that no longer fit into your vision. But I wanted something I could hold in my hands without having to look at my phone.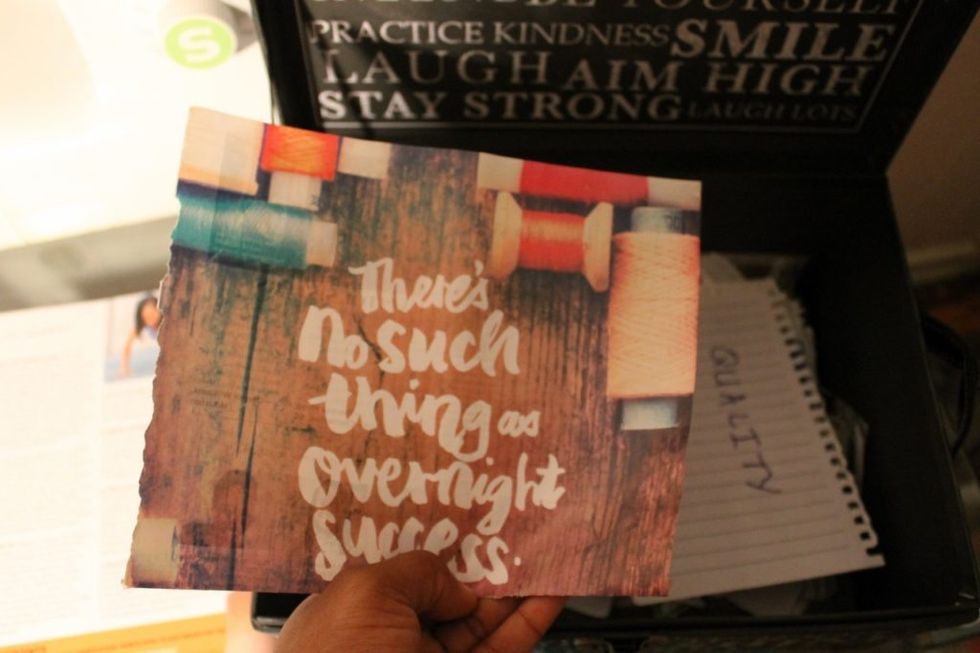 Earlier this year, my former boss who has become a phenomenal mentor in my life, put my colleagues and I on to a "create/creation" box. The concept is simple. You take a box – something comparable to the size of a shoe or gift box perhaps – and decorate it in a way that you feel is beautiful. You then insert photos and words of things you want to attract into your life. Since making mine, it has helped me believe in my goals even more. Additionally, I think more about what I possess rather than what I lack.
For instance, I've been hosting discussion circles with my peers in New York for the past year and a half. This year, I wanted to expand to Washington, D.C. and was pretty nervous about it. I was thinking of every negative thing, such as the fact my network is not as strong in that city since I had not lived there since 2011. A few weeks before the event in October, I wrote down some positive words about the gathering, including, "People will remember this event for years to come," and placed it in my box and read it every day. I then began to meditate on all the positive things I had in my favor such as my amazing friends who were willing to help me with the planning and were willing to invite others to join the conversation. In the end, I didn't sell out tickets. But I was very close to it, brought out new faces and received positive reviews from the group who attended.
It worked!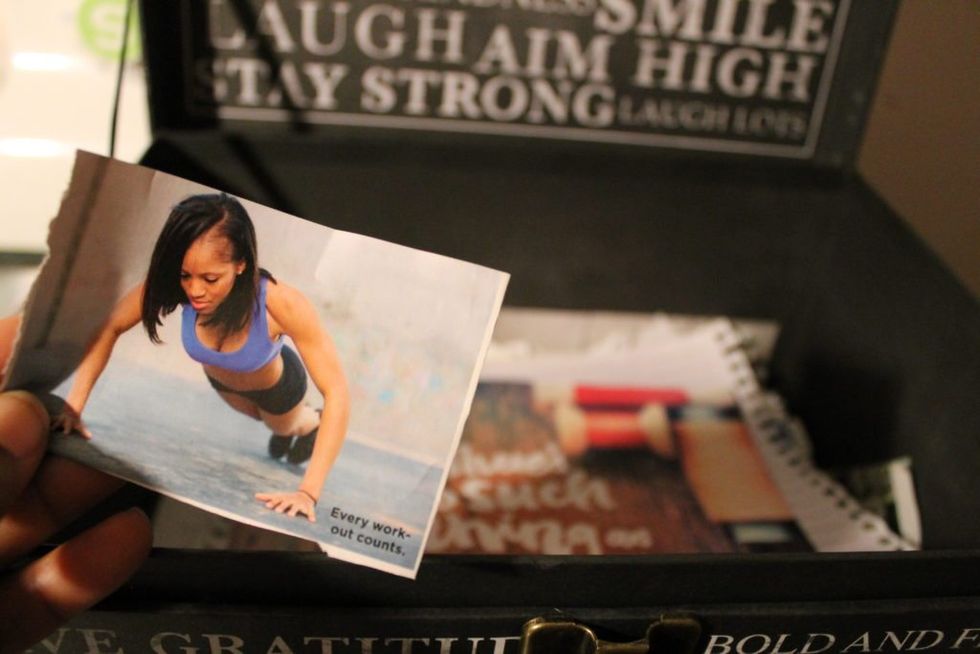 The concept of the create box that I follow comes from Susie Pearl's Instructions for Happiness and Success book. Pearl is a widely-known happiness and well-being activist from the UK. During her extensive career as a CEO in entertainment PR, she worked with high-profile artists such as Michael Jackson and Madonna. Below I outline my experience creating my own.
My "Create" Box
I purchased my box from Michaels Arts and Craft Store. As you can see, it has many positive words printed on it already, so I didn't feel the need to decorate it. I did not go into the store knowing I would find a box like this, but when I saw it I knew it would be perfect for the purposes of this project.
Fill it With Love & Excitement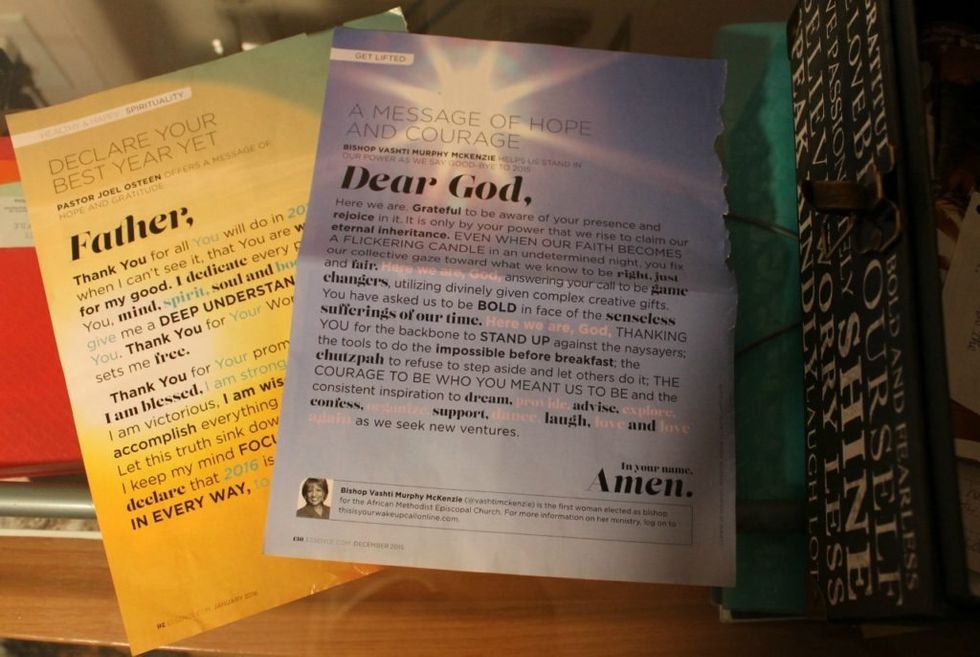 I have included things like affirmations, reminders and prayers like these featured in Essence magazine . You may use photographs, draw pictures or write out each item. I have also included relationships, financial, physical health, self-love and family prayers and goals. I also opted to keep happenings that I have already accomplished, as a reminder that this way of thinking does work. Pearl says that as we place the items in the box, we should accompany the action with excitement and also imagine them as already present in our lives.
Be Specific
In life you have to be specific about what you want and that sometimes calls for you to take the time to reflect on your wants and needs. As we mature, our desires may change as well. The cool thing about this method is, if at any point you feel something no longer reflects you, you may remove it and replace it easily. I found myself clarifying things as I go back and view my items.
Review Often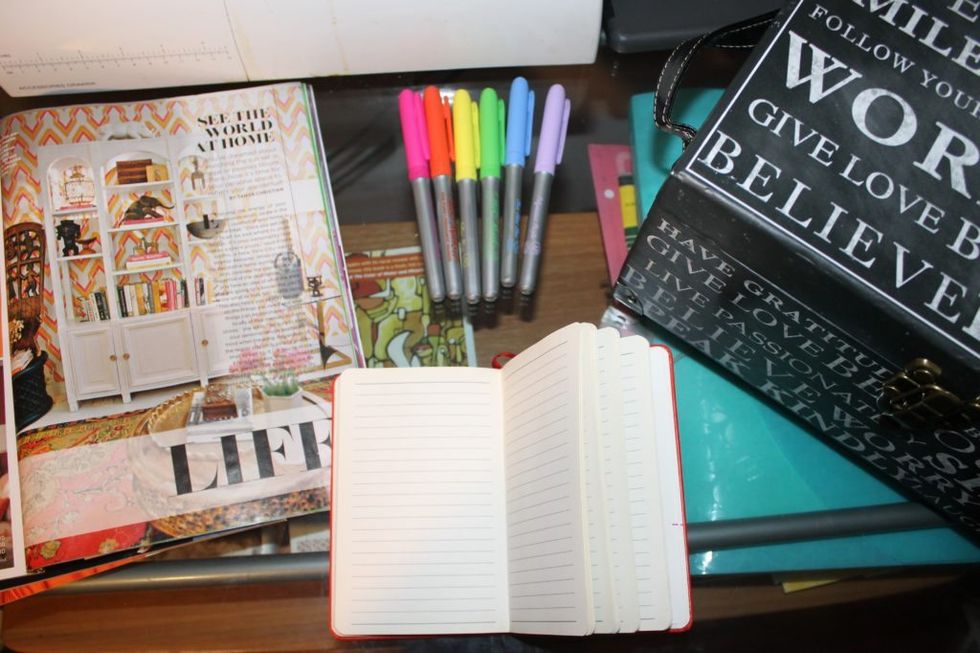 View your goals as you feel. I've been viewing my creation box every other day. I am going through some crazy transitions at the moment that are challenging me to grow, and I really need the reminder to keep the faith. "Be careful not to focus on the thought of them not being here yet, as this will create the opposite effect and a "lack" vibration," writes Pearl.
Manifesto!
Pearl also says to place the following statement on the box:
"Whatever is contained in this box I have already created in my mind and welcome into my life now. Everything in this box is already present. I receive all of this with abundance and flow. All for the best. Thank you. It's done. Show me."
By all means, you can tweak yours to match your belief systems. You are not limited to this. But this manifesto is definitely the finishing touch.
Act with Purpose
I think going forth with this information in my spirit has helped me approach obstacles in my life with a more positive attitude. Having a purpose and reminding myself of that purpose daily, really crushes the feelings of aimlessness or invaluableness that try to creep up when I'm not paying attention. I want to be happy with what I have in the moment and not stress over what I do not have yet. This exercise allows for those blessings to flow in lovingly and not to be forced in out of fear.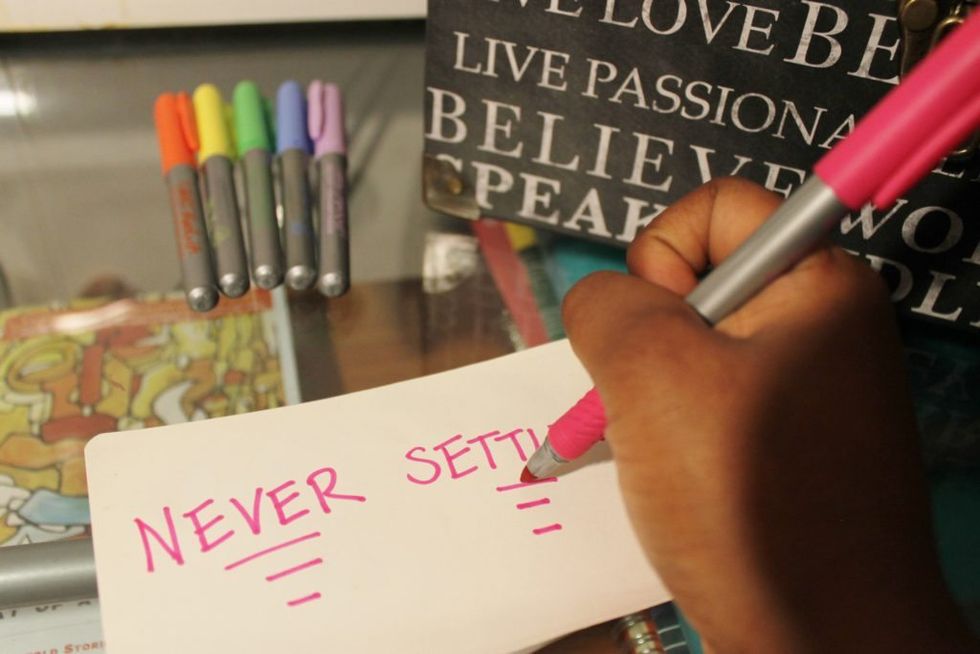 There are more days ahead, enough to take at least one step forward in life. Whether you use a vision board, creation box or Pinterest boards, it's no doubt that we all have the power to make things happen. Never ever settle for less.
What's going on your vision board or in creation box this year?