---
There comes a time in life when memories and time aren't enough to carry friendships. It creeps up on us out of nowhere. Whether you are entering or leaving college, getting into a new relationship,moving to another state, or simply evolving. The shift in prioritizing certain friendships is no longer a desire. This doesn't mean that there's any love lost, but everyone has a purpose in our lives, sometimes it's forever, other times it's a season.
This has been a hard truth to accept over the last couple of years because some of my longest relationships have molded me into who I am. During my low points, those friendships carried me and showed love. The ride or die in me was devastated, as I realized the exchanges with people I thought I couldn't live without started to change.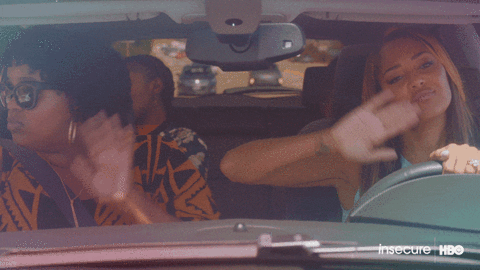 media.giphy.com
Those changes brought a lot of animosity towards my loved ones. I found myself getting jealous when I would see my "besties" spending time and creating memories with others. Our interactions shifted and I was left feeling neglected and undervalued because I was no longer the point person to get all the tea and invites.

The FOMO hit me hard. I was making myself miserable by constantly checking social media to see what my so-called best friends were doing. I played scenarios in my mind trying to make sense of how we got here. I didn't understand how close friendships could turn into associates. I had invested so much time into these people. I felt like I wasn't good enough, but was that the issue? Absolutely nothing. Unfortunately, we're not taught in life how to deal with changes in our environment, friendships, and relationships.
Here's how I had to adapt and set boundaries for my peace of mind:
Are you a member of our insiders squad? Join us in the xoTribe Members Community today!

Featured image by Giphy.