How did your fave spend their V-Day? Let us count the ways...
Seeing as to how Valentine's Day fell on a huge weekend for sports, fashion and the music industry (NBA All Star Weekend, New York Fashion Week and the Grammy Weekend), celebs were truly everywhere this year for the 14th. Whether it was in the two-degree weather of Toronto or the 75 degree weather of NOLA (oh hey Solange!), no amount of travel or cold could stop celebs from coupling up on the most romantic day of the year and showing major love to their other half!
---
Here are some of our favorite loving PSA's from Valentine's Day:
Cory Hardrict and Tia Mowry-Hardrict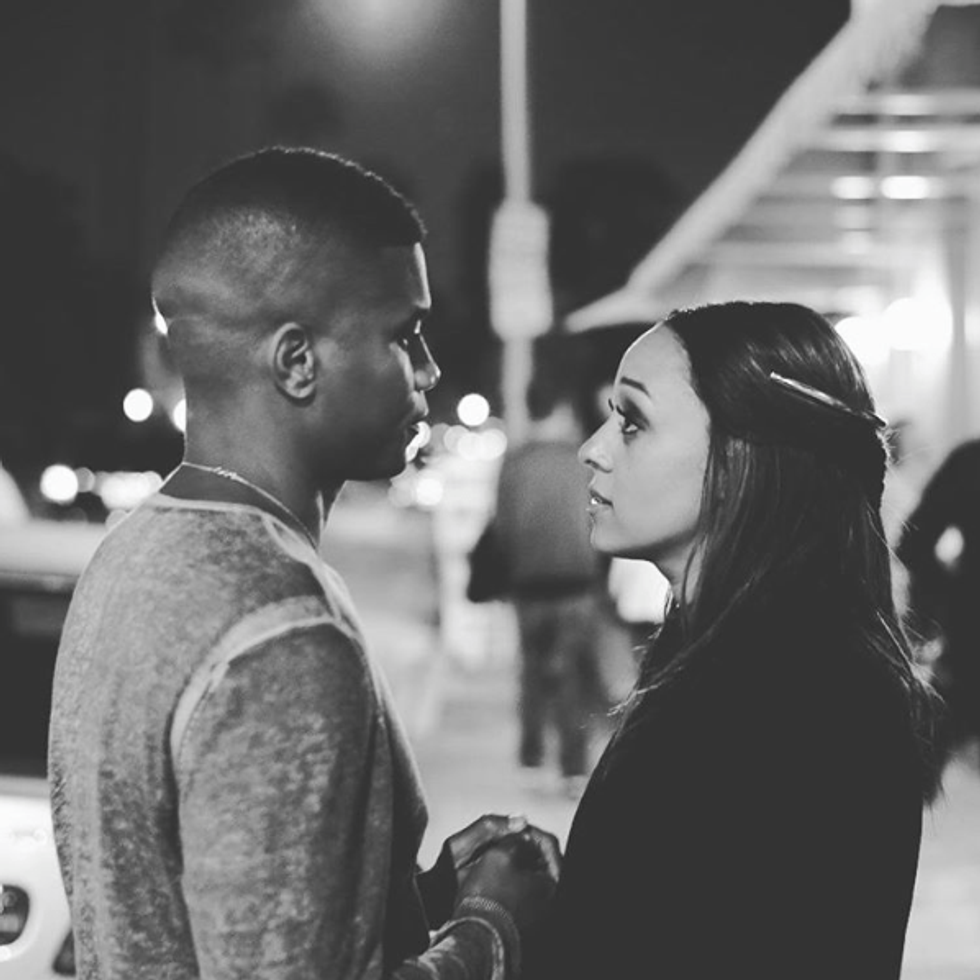 Actor Cory Hardrict showed love to his long-time wife and mother of his son Cree, Tia Mowry-Hardrict, yesterday and it was just about the sweetest thing ever. For those who don't know the story, Tia and Cori met years ago at the age of 20 when Tia's career was booming on Sister, Sister. At the time Cory was a struggling assistant who was waiting at the bus stop, and Tia offered him a ride home:
"16yrs later my wife still looks at me this way...We met when I didn't have a Car, Sleeping on the floor in a Studio apartment with no furniture Just a young man from Chicago pursuing a dream...She saw my heart and believed in me when others doubted...I would give my life for you @tiamowry Happy Valentine's day to the realest woman on this Planet, love you always!"
Solange and Husband Alan Ferguson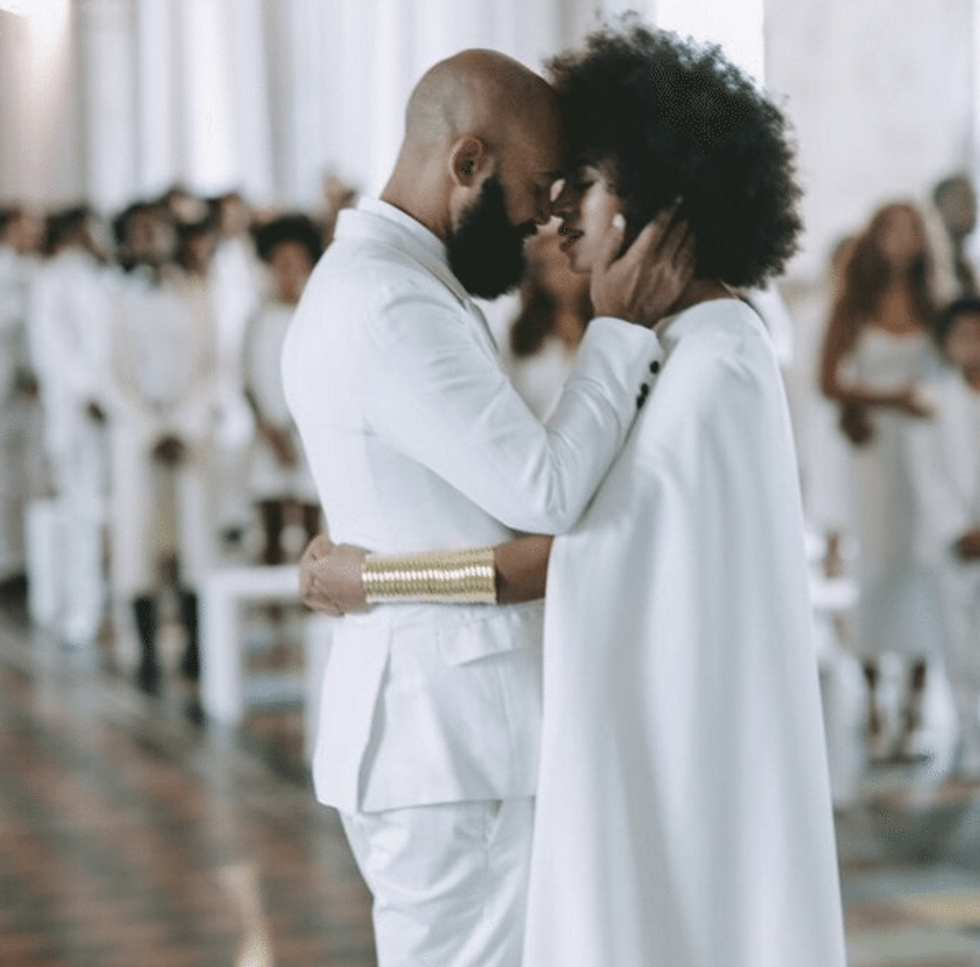 Solange and husband Alan Ferguson took in a private Valentine's Day from home, but that didn't stop Solange for sharing her love for her hubby! The usually private Solo must've had all the feels when she with her babe, because she took to Instagram to upload a video of herself decorating the ceiling with balloons and a caption full of heart:
"8th Valentines Day Together and I honestly just asked for a peanut butter and jelly sandwich. (@shionat is my witness).

I always feel conflicted about sharing part of my relationship on here, because it's so sacred to me, and it's miiine. But 8 V-days feels pretty awesome. Love is in the air (and because I'm an asshole, sooooo is 75 degree weather,lol)

Ps: my best v day advice (not that anybody asked me), is to love yourself. Like trulllly love yourself, be good to you, celebrate life really hard....and so when someone else loves ya special, and celebrates you, and you love them very special and celebrate them hard, it's all just the icing on the cake to this life thing (had to update to say: that took me a while to learn)"
You go girl!
Swizz Beats and Alicia Keys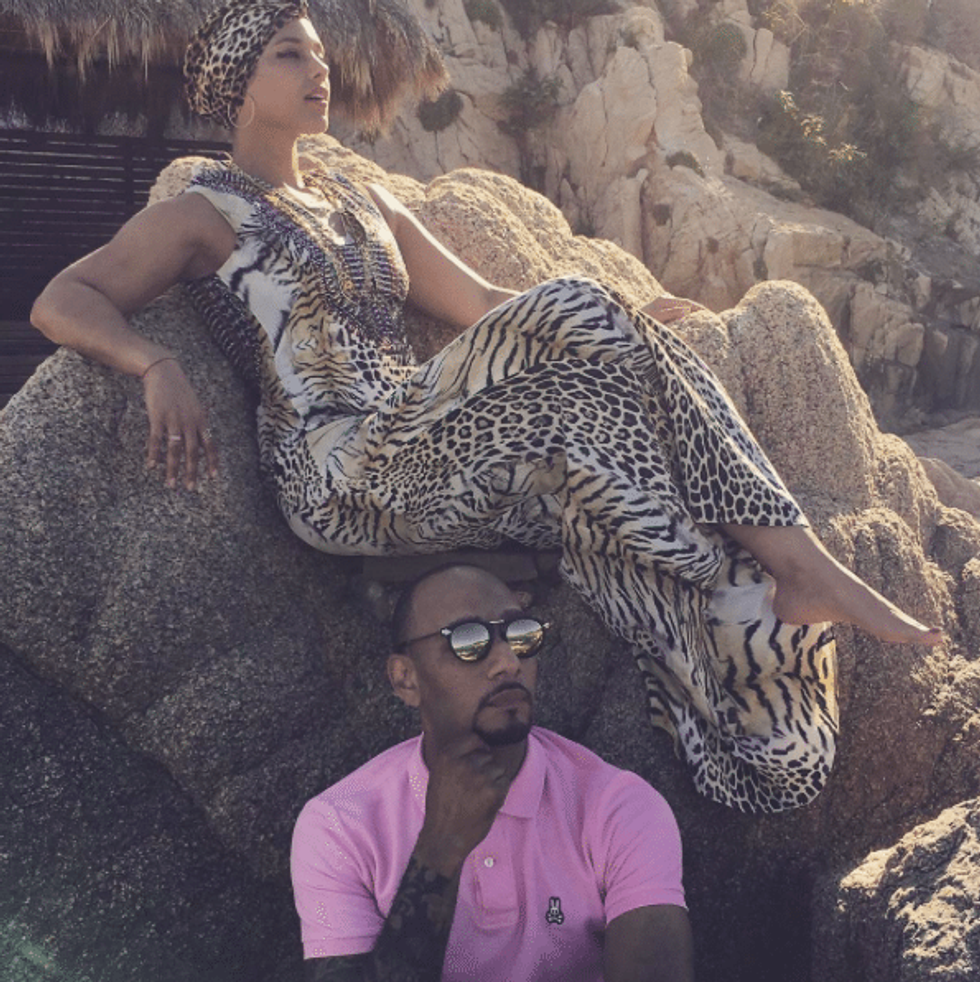 The Deans aka Swizz Beats and Alicia Keys were on "lover's rock," literally! The took to social media to share a photo from a recent photo shoot, with Alicia Keys having a few words for her main man:
"Our love is powerful because you encourage me to love my self just as much as I love you. Thank you for holding me up my love! #loversrock. Love yourself today just as much as you love everyone else! Do for yourself just as much as you do for everyone else! Blessings and love"
The two were later spotted dancing the night away, too. Looks like they had a fun-filled day from sun up to sun down!
Viola Davis and Husband Julius Tennon Renew Their Vows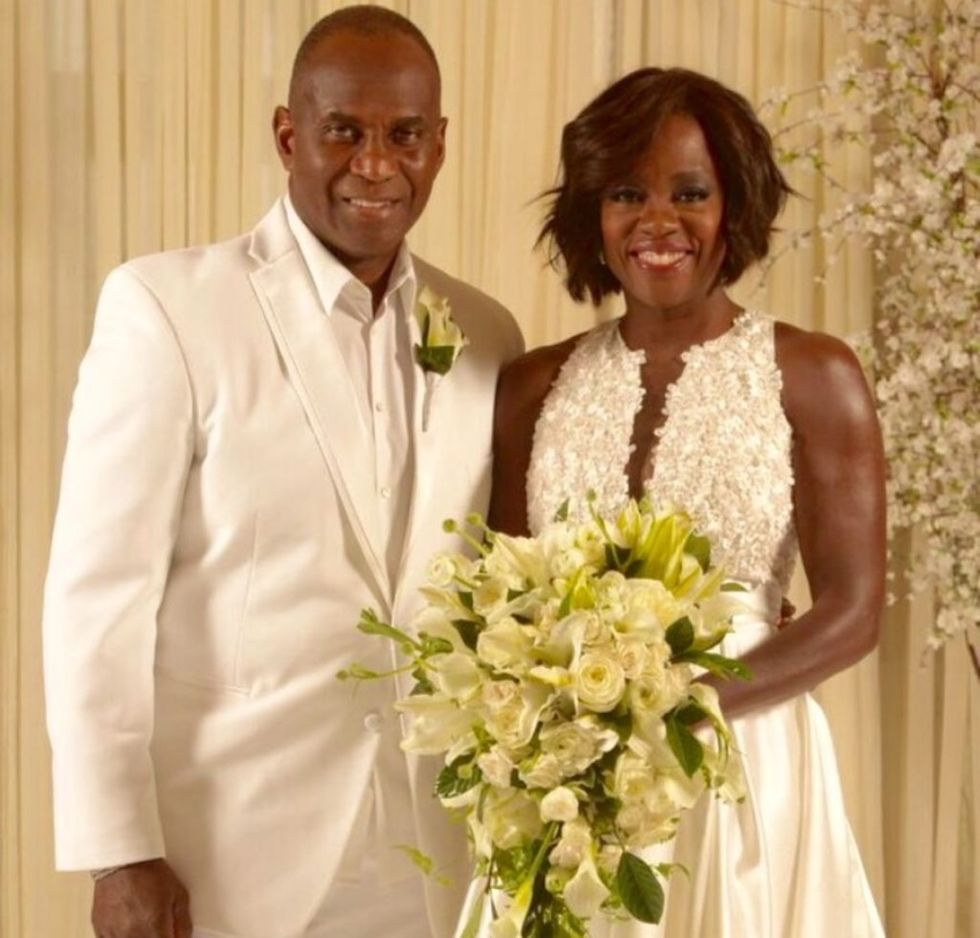 Viola Davis and her husband of 13 years, Julius Tennon, renewed their vows for Valentine's Day 2016. Viola confirmed the news by sharing a picture of her daughter on Instagram with the caption "My mommy and daddy are getting married again today!" just moments before the ceremony. How sweet! When the couple first got married, they kept the ceremony pretty simple, with Viola rocking a blouse and skirt from Express as her bride's attire. This time around, the couple was no stranger to a bit more opulence. Viola got handmade invites created, a custom dress designed by Carmen Marc Valvo and of course, the cutest flower girl ever — their 5-year-old daughter, Genesis, who rocked a hot pink tutu. Too cute!
At the ceremony, Viola's cast-mates from her show,
How to Get Away with Murder
, were sure to show up and show their support (spoiler alert: everybody lives!) During the exchanging of their vows, the couple were sure to express their love for one another during their speeches, here is an excerpt of what each had to say:
Viola: "....I really feel alive [as a wife]. This really makes a life. When I look back at my life, this is the moment that we play out. And I would say "well done!"

Julius: "I moved to L.A. Now I'm a southern boy. My mama said, 'When you meet a girl, give her your card. And maybe you can get something going on.' And that's how it started. I gave [Viola] my card and she called me promptly- a month later! She said she was working. (laughs)

It's been the most beautiful union, Viola, you made me. She teaches me everyday; how to man up, [how to] agree to disagree but [still] get [the work] done. Don't let the sun go down on your anger. At least 17 years we've been together, and 13 years married and some anger has been exceeded but it's always reconciled. And I'm so thankful to God because I asked for someone like her. I didn't know it was going to be her [exactly], but He knew! So there is always a blessing when you ask for something that you believe in. We live by faith and not by sight."
*tears and cheers!*
Congrats to all the love that was in the air!
Catch how more dope duos spent their 14th, including Kevin Hart and Eniko, Ludarcis and Eudoxie, ex-NFL player Kerry Rhodes (who is now engaged) and more, in the gallery below!