I can absolutely testify that nothing good happens to anyone who constantly brings negative energy to their relationships.
---
My aunt, who I love dearly, has shown me this with how she interacts with her friends, because she's had a total of four since the 70s. To some, having few friends isn't necessarily a bad thing. But to the folks who know my aunt and her tomfoolery, we know that her friends were not necessarily the problem.
In retrospect, her friends had some serious life issues, like cheating spouses, trouble with finances, and drug addictions. My aunt, being the "Negative Nancy" that she is, would always rudely remind them about their terrible life issues, because she felt the need to "keep it real." Sometimes she did this loudly, in public, or both.
What's sad is that after her friends confronted my aunt about her insensitivity, my aunt would somehow have her friends apologizing to her after she made them feel like she was the victim.
This is why I was not shocked to learn that only three of her four ex-friends have visited her in the hospital when she almost died this past fall. In fact, when my mom told my other aunt (who used to be one of her friends) that my dying aunt was in ICU, her response was, "So am I supposed to feel bad for her, or nah?"
Her only hospital visitors were two people - her husband and my mother. Mom is my aunt's ex-friend turned enemy. My mom is also the absolute worst hospital visitor in history. Because she is petty, she showed up to my aunt's death bed dressed for what she thought was her impending funeral.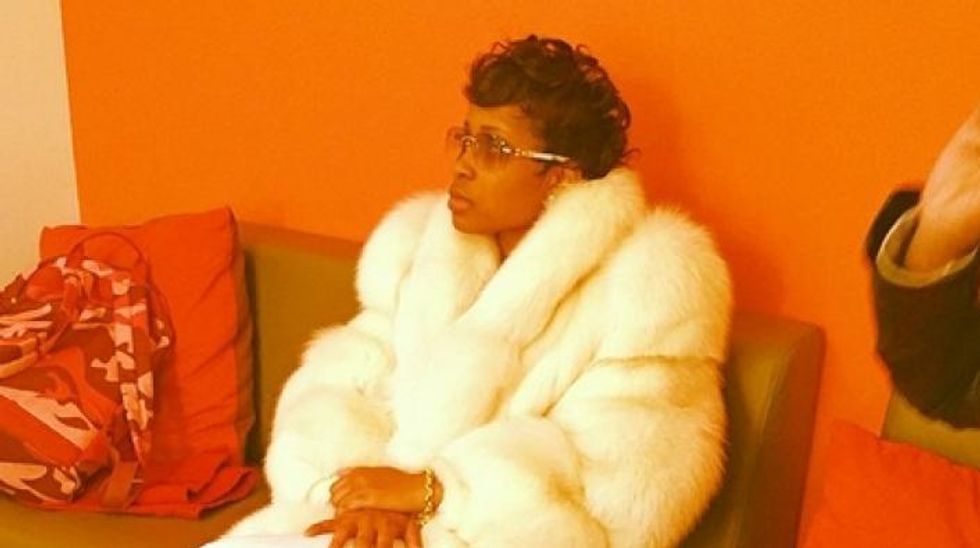 I had a talk with my mom about forgiveness, and how my aunt is a clear example of how you don't want to die with so much negativity that you can't enjoy the last leg of your life's journey. Mom realized that she was dead wrong, and she eventually wrote my aunt a card wishing her a speedy recovery, while asking her if they could start a new relationship once she got well.
Fortunately, my aunt is doing better now. We're all happy she's improving, and her sisters are currently asking God to heal their hearts (at least that's what they said they would do).
But intent doesn't change impact, and my mom's savage stunt was an obvious sign that my aunt really hurt her.  Knowing that the people you hurt will stroll up to your deathbed, wearing their good Sunday wig and clothes, is the worst that could happen when you spew pessimistic energy made me glad that actress Countess Vaughn publicly apologized to Brandy for any negative vibes she brought her way.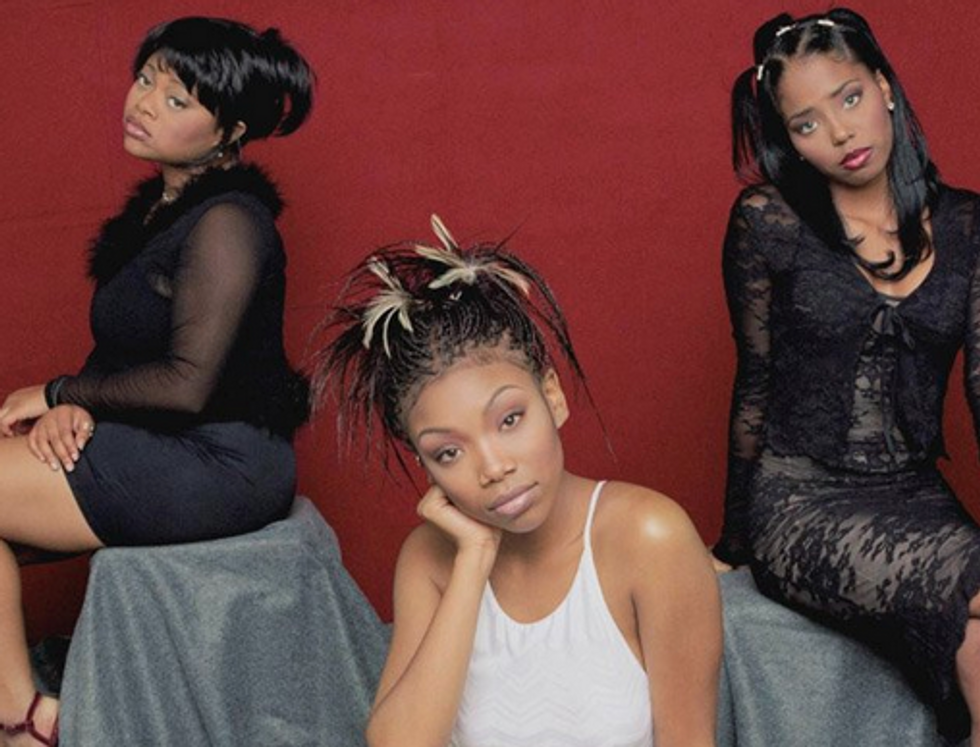 (From left) Actresses Countess Vaughn as Kim Parker, Brandy as Moesha, and Shar Jackson as Neicey.
Countess was Brandy's co-star on the hit UPN television show Moesha back in the 90s. The show centered a fictional black girl named Moesha, as she and her lovable tribe of friends navigated their teen years in California. Countess played Moesha's hilarious and boy-crazy best friend, Kim Parker.
Moesha's independent character, paired with the hilarious personalities of her BFFs, was the epitome of life and friendship goals for the show's fans. So it was a little shocking for audiences to read in magazines that the two had tension on the set.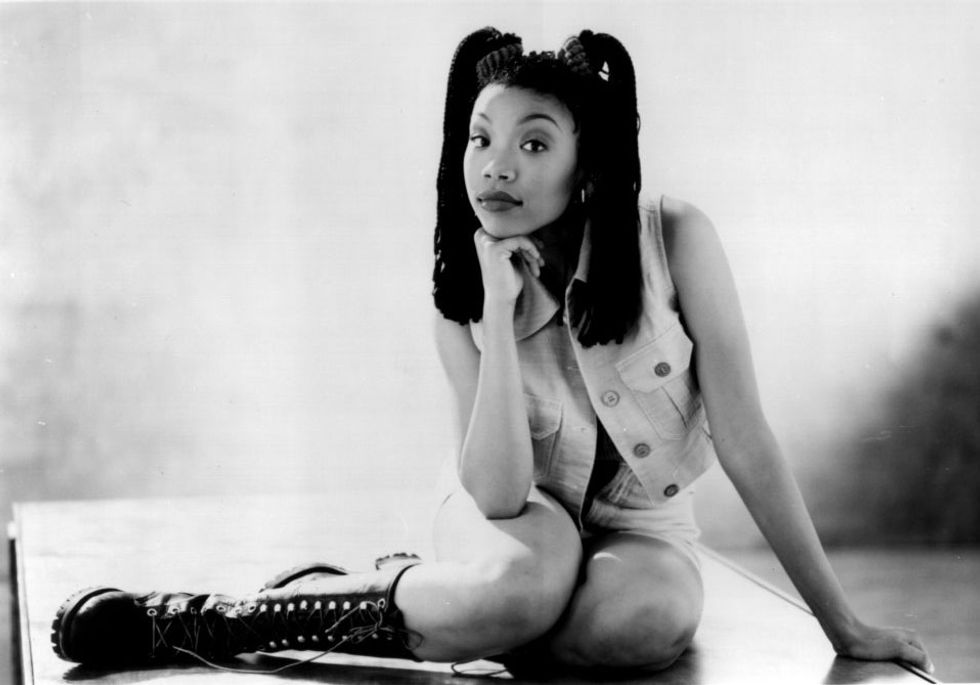 According to Brandy, Countess was straight up rude to her while they were actors on the show.  She confirmed the rumors of tension between she and Countess in a 1998 issue of Ebony Magazine.
Countess told me that she was the reason why the show was so successful and then she called me out my name, she called me a bitch and I didn't like that at all. 

Brandy says that she responded by saying: "I don't want to be disrespected any longer in front of everyone. Please excuse me."
"...I handled it like a professional, and I walked out and talked to my producers and still went on with the show. I didn't let that bother me...I don't know what it is about me she doesn't like, Countess is an important person on the show. She's very talented. Whatever problem she has with me does not take away from her talent. But as long as we know where our relationship as friends, and as actresses stand, we're cool. She'll never do that to me again, because if she does that's a boundary that she's stepping over. I'm not to be played with like that." 
On the other hand, Countess viewed their situation differently. In 1998, Brandy told Vibe Magazine the same thing she told Ebony about how Countess treated her, and Countess shook it off. She told Sinbad during a 1998 appearance on his late night talk show,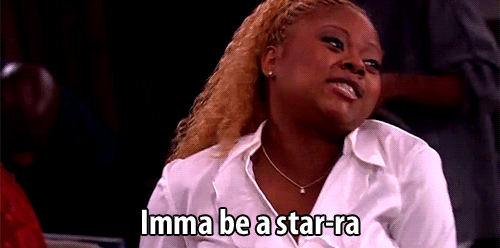 It happens in families. But I love her. I love B! I love you girl...that's my sister. 
Even thought Countess said she and Brandy were cool, it didn't seem that way when she left Moesha after four seasons for her own spinoff, The Parkers, with comedienne Monique. Countess told Sinbad that she took the gig on The Parkers because she was offered it by UPN. Unfortunately, that didn't stop dedicated Moesha watchers wondering why she took the spinoff if there was nothing wrong with her situation on Moesha. If it wasn't broke, why fix it?
Well apparently the two had a lot of fixing to do behind the scenes. In 2000, a New York Post article said that the two girls had finally buried the hatchet on national television when Brandy skipped the Grammys to give Countess a surprise visit during a live taping of The Parkers. Well...they sort of buried the hatchet.
Former "Moesha" rivals Brandy Norwood and Countess Vaughn have kissed and made up in a teary Hollywood reunion.

Norwood stunned Vaughn and a live studio audience by paying a surprise visit to the set of Vaughn's "Moesha" spinoff, "The Parkers," on Grammy night — even though Norwood was nominated for an award and had to miss the glitzy ceremonies.

...Ironically, "The Parkers" has eclipsed "Moesha" somewhat and is now the top-rated show in the country among African-American households, according to UPN officials.

This was the first time Norwood visited "The Parkers" set — even though she tapes her show on the same studio lot just yards away.
Fast forward to 20 years later, where the two actresses are mothers handling their business in these Hollywood streets, and Countess did something Moesha's core audiences probably hadn't seen coming - she apologized to Brandy for her negative energy.
Countess took to Instagram to give Brandy some heartfelt words that had Moesha watchers getting the feels.
@4everbrandy

 I'm proud of you. For placing one foot in front of the other. For waking up every morning and simply giving it your best shot. for placing a premium on personal growth too. We been threw are ups and downs , high and lows ... But at the end of the day I had to learn in find myself why not be friends when we're both talented, Why call you names when your just an amazing person... I'm proud of you for being you and working to rise to the best you inside of you.You are an amazing being with amazing God-given capacity. I believe in who you are and who you are working to be. We are all works-in-progress.

One of life's purposes is to improve on the wiring under the hood of our lives. I believe in your ability to stand and courageously be the person you were meant to be. Im not perfect , no where near it..I care about your life and your happiness. I wouldn't do what I did if I didn't. I care about you as a person. We are spiritual siblings, you and I. I know this to be true. And it means a lot to me... I apologize for anything Negative I've ever done are said to you ....sorry this had to be on social media , I just want the world to see that I've grown out of my comfort zone

..... Hopefully one day I can tell you in person or on the phone to let you know I mean everything I've wrote .....I didn't do this for applause, because we all know that some people don't believe celebrities to be "human", but this came from a very human place. No matter how or if she respond know that the Universe will continue to bring me growth and happiness because that is what im putting out there...😘😘😘Congratulations on every thing you've accomplished... Love you beautiful ....happy holidays from Countess 😘😘😘😘
Needless to say, Brandy was touched by Countess' words.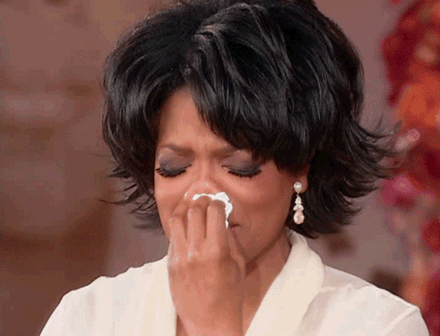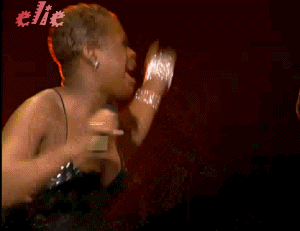 This moment had us all shedding thug tears on Instagram.
Even if you've never seen the show, it's important to understand that we women have to love and support one another regardless of our positions or current situations in life. In any relationship that is strained, sometimes you have to be the bigger woman so that you can be a better woman, and to know that holding grudges against someone hurts you more than it hurts them.
We're glad to see that Countess and Moesha didn't allow the issue to become the ending to their story, and hope that it opens up doors for their friendship that may have once been closed. Now that's what sisterhood is about!
Have you ever had to be the bigger woman? How did it improve your friendship or relationship?