Colorism is hurtful.
---
But almost every culture experiences it in some form or other. It is something that more immediately impacts those of darker skin tones, as they are believed to not be as beautiful as their lighter skinned counterparts. Being light has it's advantage because globally, it is what is closest to the European standard of beauty which is whiteness. The closer you are to being white, the more revered you are for your beauty. Indians experience this, Latin Americans, Africans, and of course, black people.
It's a stain in our cultural fabric that was ingrained in our community from as far back as slavery. The good news is that today, more black men and women are contributing to the communal shedding of colorism, especially on social media. One of the most recent social media efforts, called The Colored Girl Project, is starting to get online recognition as it aims to change the damaging effects of colorism by celebrating the fact that black is beautiful in all shades - not just the light.
Photographed by Joey Rosado, the stunning photos displays black beauty in all of its glorious forms. The founders of this project, Tori Elizabeth and Victory Jones, sat down with Cosmo to talk about how the powerful project came to fruition.
Check out some of the most moving parts of the interview below.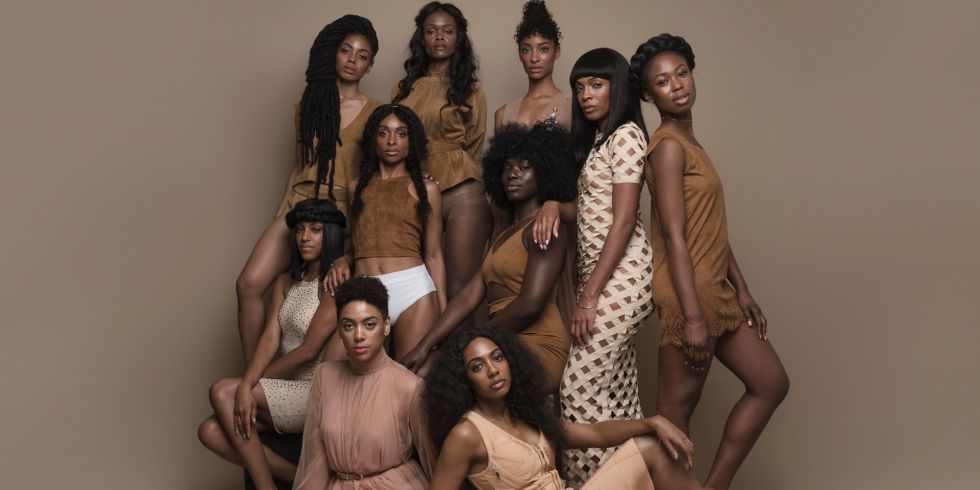 Image Source: Joey Rosado/IslandBoiPhotography.com
"The reason why we call it 'The Colored Girl Project' is because we wanted to take a term that was derogatory and negative, and turn it into something beautiful," says Tori Elizabeth.
[Tweet ""Queens recognize queens no matter what." - Victory Jones"]
ON WANTING TO CELEBRATE BEAUTY THROUGH UNIQUENESS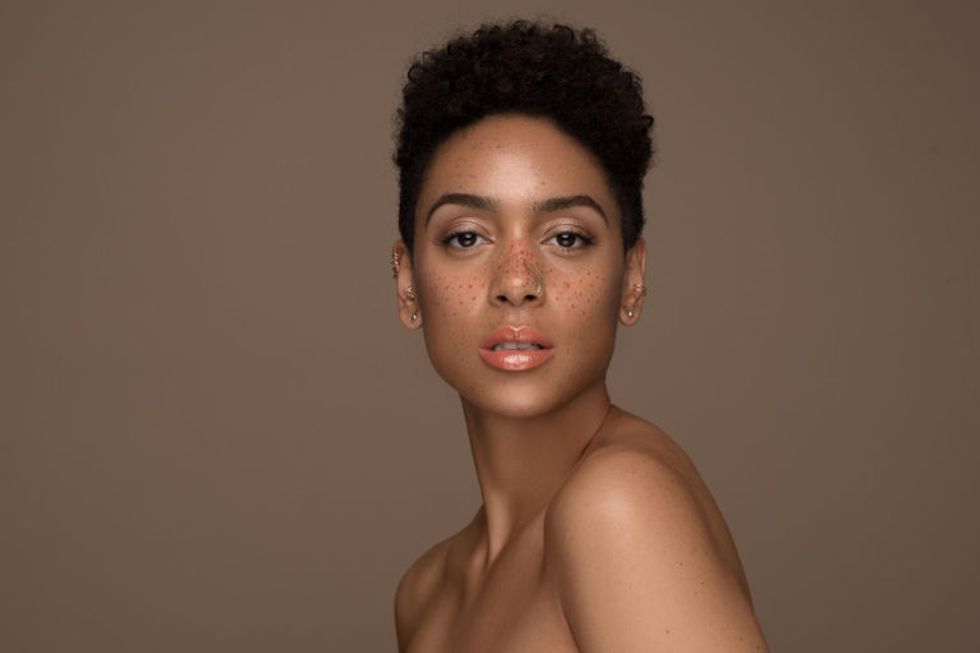 Image Source: Joey Rosado/IslandBoiPhotography.com
"We wanted to highlight certain features that the media and sometimes even our own communities criticize in a negative way. We chose a girl with larger eyes, a bigger nose, and other features that are oftentimes looked at as negative. We wanted to celebrate them to show that they are beautiful. We've noticed that women in other cultures will go out and purchase bigger lips, curves, and other features that black women are naturally born with because it's accepted and celebrated in their culture. We also wanted it to be accepted and celebrated within our own communities," says Elizabeth.
ON WHAT SHE LOVES ABOUT BLACK WOMEN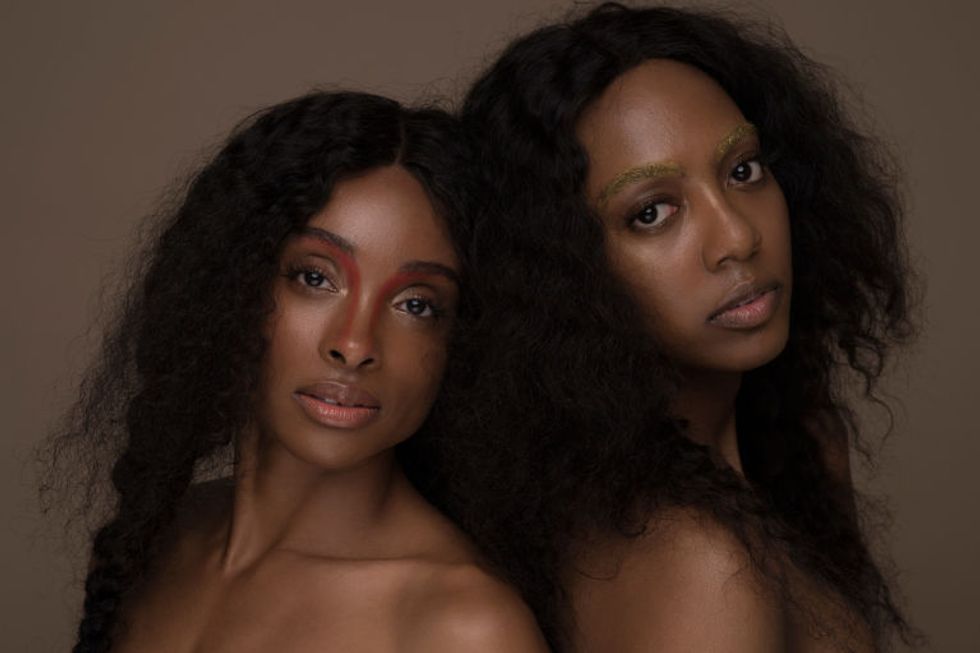 Image Source: Joey Rosado/IslandBoiPhotography.com
"I love our versatility. I love the fact that if I want to wear an afro, braids, or long extensions, I can. I can be lighter-skinned in the winter and in the summertime have a bronze-y glow," says Elizabeth, "Black women are chameleons. There's this confidence and presence that we naturally have."
ON COLORISM IMPACTING MORE THAN THE AFRICAN AMERICAN COMMUNITY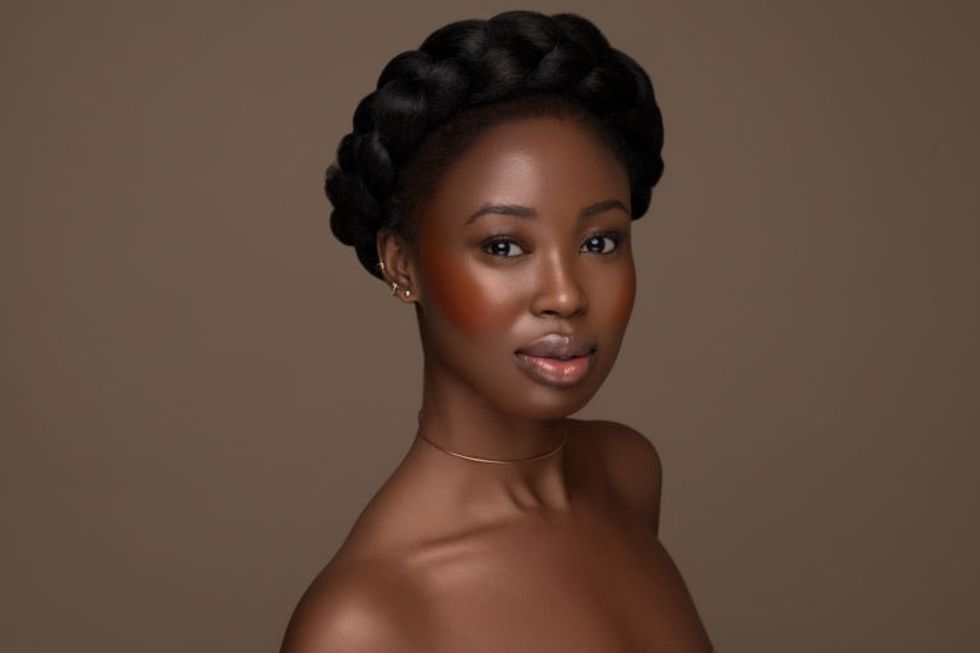 Image Source: Joey Rosado/IslandBoiPhotography.com
"It doesn't just happen with the African-American communities because a large portion of my family is Indian. It happens with any shade of brown skin. In the West Indian culture, colorism is very prevalent," says Jones, "The lighter-skinned, long-, curly-haired women are held to different standards of beauty than the darker-skinned, bigger-nosed women. All beauty should be celebrated."
ON HOW THE MEDIA CAN SHED THE IDEA OF COLORISM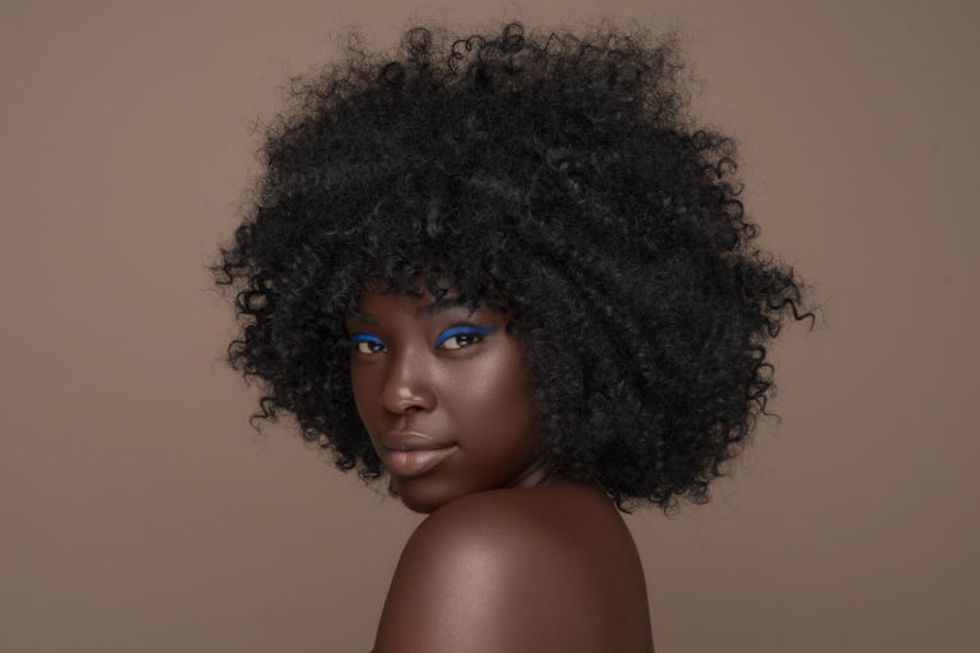 Image Source: Joey Rosado/IslandBoiPhotography.com
"For a long time, darker-skinned women felt like they never had a representative in the media. I've actually seen a shift in media. Previously, it was more of European standards that were defined as beautiful. Now I'm starting to see more curves and fuller lips. Most of it is surgically done, but the media has embraced more of the natural features black women are born with," says Elizabeth.
[Tweet ""The more that we celebrate black women in the media, the more it will become the norm." - Tori E."]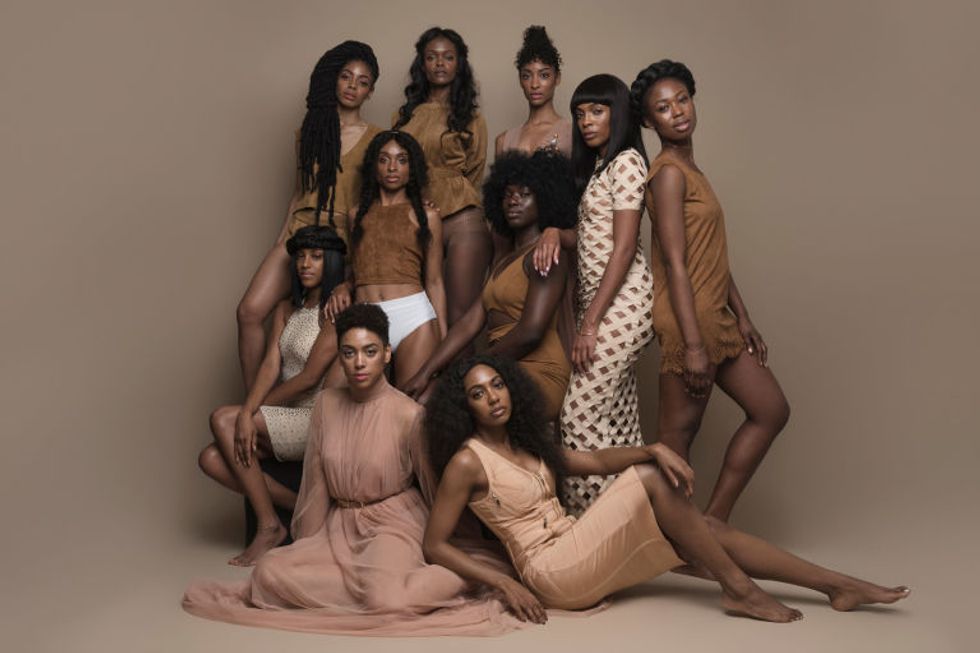 Image Source: Joey Rosado/IslandBoiPhotography.com
To see more beautiful photos from this project, follow The Colored Girls Project on Instagram, or browse through Tori Elizabeth's Instagram feed.