"Thank God I never settled, this view is so much better."
---
Was it me or was Ciara truly preaching a word in "Level Up"? In a relationship, what seems to hurt so bad always feels so good. But there comes a time when a woman realizes that pain does not equal love. So often are we pressured by our friends and family to find a good partner and "settle down," but that advice hits a lil' different when you're a woman who has no desire to settle.
Ciara echoed this sentiment in her latest interview with InStyle when "The Greatest Love" singer opened up about her relationship with her hubby, Russell Wilson. After a tumultuous, public breakup with rapper/ex-fiance Future, Ciara had to rely on her faith to move past the breakup and ultimately discover her destiny. She explained:
"If you want to get somewhere in life, you've got to have a compass. You've got to know where you really want to get to. And my heart, soul, spirit, and mind just desired to be loved. To be truly loved the right way."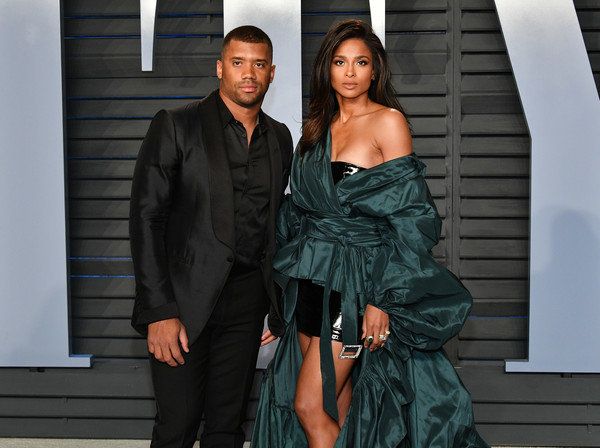 Dia Dipasupil/Getty Images North America
Someone told me once that you have to teach people how to love you, and I felt that in my spirit. The thing is, when you don't know how to love you, where do you start? Ciara said that her path began with the realization that she was accepting less than she deserves. The 33-year-old singer continued:

"I knew I didn't want to cry tears of hurt anymore. I didn't want to keep going around in circles."
Many believe that strength means having the courage to fight, but truly spiritually mature people understand that letting go can sometimes be the strongest thing you can do. Walking away knowing that what God has for you won't pass you by is your ultimate superpower.
"I truly believe that no one can close the door that God has opened for you."
And in Ciara's case, that door led to a fine Sagittarius man that would soon sweep her off her feet and become the father of her now two-year-old daughter, Sienna. Russell and Ciara met by way of mutual friends, and the news broke of their potential relationship in 2015. The singer explained that when they met, there was a moment of serendipity between them, and the rest was history:

"We both knew. We both had that light-bulb moment."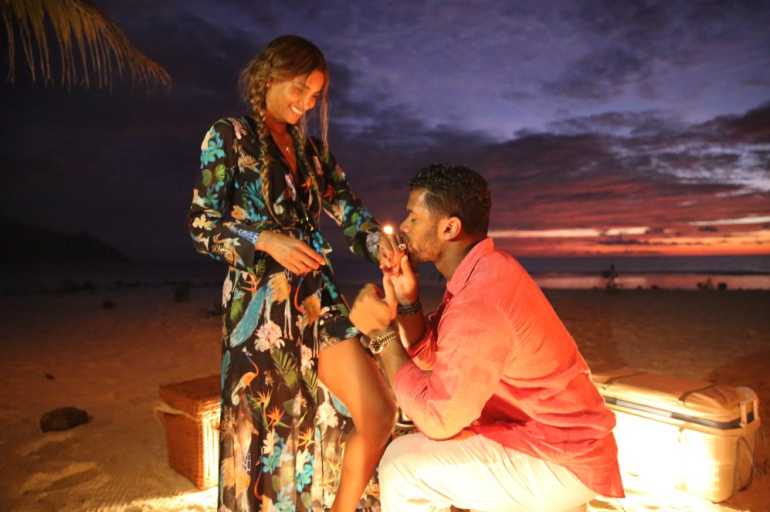 Instagram
The couple announced their engagement in March of 2016 and were married shortly after in July. Although Ciara and Russell had agreed to remain abstinent before marriage, Ciara explained that making it through "the wait" was nothing short of a miracle. She revealed:

"That took a lot of prayer. It was hard. I can't lie."
Nevertheless, the couple resisted their temptation and made it to the finish line. Since their daughter's birth in 2017, the Russells' have built a life for themselves that they can truly be proud of, but it didn't come without patience. From fixing her dress on the red carpet to being her rock through hard times, Ciara says that the man of her dreams was well worth the wait.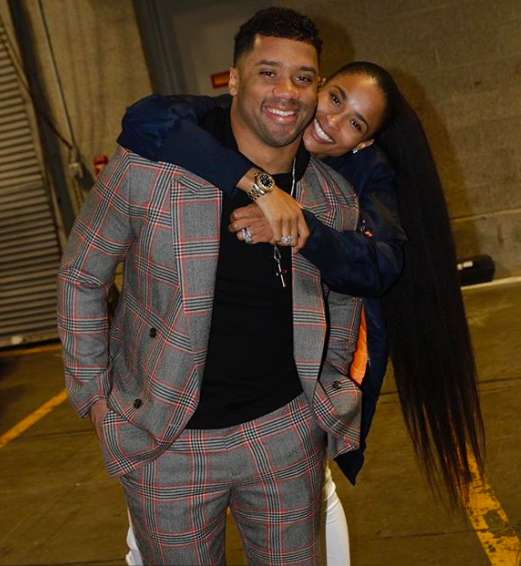 Instagram
"He's my sounding board for pretty much everything I do in my life. He doesn't want to see me fail. He's got my back. That's an awesome feeling."
Ciara and Russell prove that the wait really can be sexy, so never let impatience be the reason you settle for less than you deserve.
Read the full interview here and click through the gallery below to see a history of the power couple's relationship through pictures!
Featured image by Kevin Mazur/WireImage.