When you sue your boo and get engaged 7 years later...
Not your typical tale of romance, but as they say-- "who wants that perfect love story anyway?" Cliché, Cliché.
---
Recently, 32-year-old singer Chrisette Bradshaw Michele dished on how she met her real life "Mr. Biggs" (aka music manager Doug "Biggs" Ellison) and it was almost too Lifetime-special to be true! She even points out the dramatic Sex and the City comparison, which she enjoys most about their relationship: "We're in New York and [our love] is very Sex and the City. My 'Mr. Biggs.' That's my favorite part!"
In case you missed it, Chrisette and her longtime music manager, Doug Ellison, got engaged earlier this month, something Chrisette revealed to followers via social media with a ring and a meme. She wrote: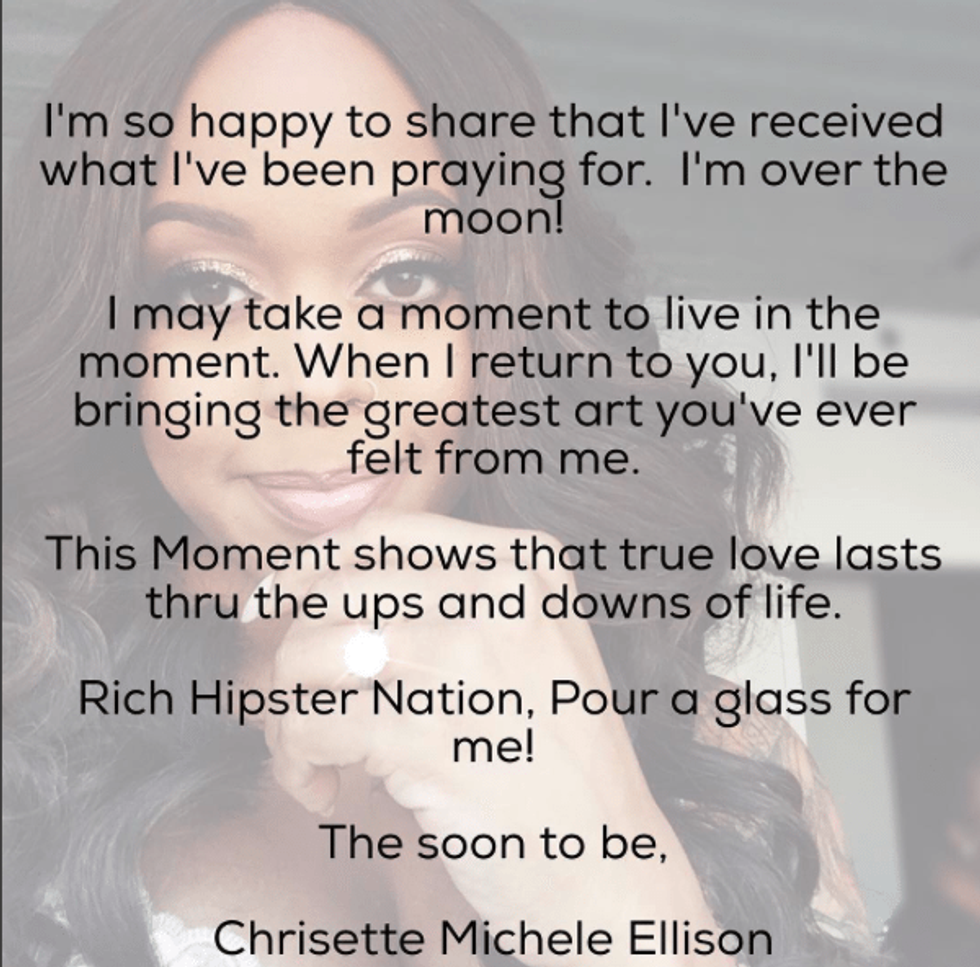 "I'm so happy to share that I've received what I've been praying for. I'm over the moon! I may take a moment to live in the moment. When I return to you, I'll be bringing the greatest art you've ever felt from me. This moment shows that true love lasts thru the ups and downs of life. Rich Hipster Nation, pour a glass for me! The soon to be, Chrisette Michele Ellison."
Her new fiance followed through with a "She said Yes" post of his own, and a few flicks to show off that stunner of a stone!
This weekend, while sitting down with The Scoop Reloaded, the Grammy-award winning singer opened up on how she met her man nearly 13 years ago while in business school. The two hit it off right away and went on to make great music together before things quickly turned sour to the point where Michele found herself suing Doug for big bucks-- and then ignoring him for seven years after!
"Things started off in a romantic direction. He was in school studying business, and I was in school studying the music side of business and we hit it off kind of right away.

He said, give me a year, and I'll have you signed to a major label. And I kind of didn't want to be signed to a major label, I kind of just wanted to sing. And [in] about two weeks, I was signed to Def Jam, so that was the beginning of our business relationship. Early on in the business relationship, things got crazy!

If you've never read about it, if you've never heard about it, we were in the midst of a crazy, crazy lawsuit, litigation situation with each other, and we hadn't spoken for literally seven years."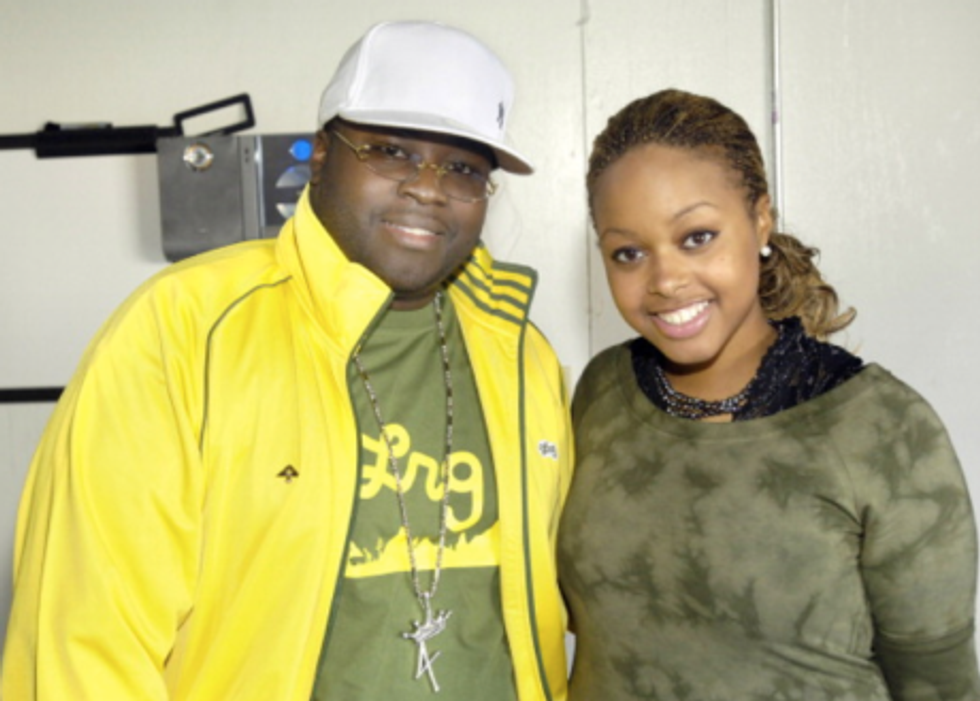 Back in 2007 Chrisette sued her former manager/producer Douglas "Biggs" Ellison and his label, Four Kings Production, after alleging that the company had embezzled money from her Def Jam contract.
Although Chrisette dropped the charges, that didn't stop Ellison from filing a counter-suit in 2008 against Chrisette, Island Def Jam, A&R Shalik Berry and Chrisette's parents Lynette and Lemuel Payne (her mother was her manager at the time) for an outstanding $20 million. Ellison claims that Chrisette's original lawsuit damaged his reputation and that he was also owed money for having completed a few songs on Chrisette's album. And although that lawsuit was still moving forward as recently as 2011, it appears the two were able to work it out.
So how did they reconnect after all that mess? Well, aside from time clearly playing a factor to healing a few wounds, it was a simple phone call that ultimately did the trick.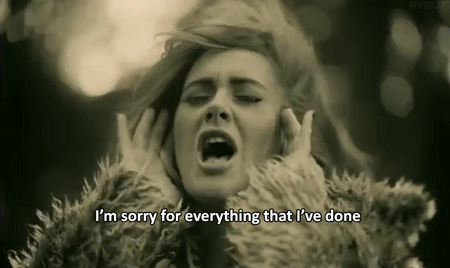 According to Chrisette, after she left Def Jam and started her "Rich Hipster" label, she found herself needing a bit of music and business advice from a trusted source. So she called her main man, and let's just say they wasted no time reconnecting both on and off the hotlines.
"Something was missing, [so] I called Doug, and after speaking to him for only a couple of hours, we were inseparable again. It's the craziest, weirdest thing because we had gone through all that together."
Chrisette went on to detail the events after her and Doug reconnected, including a romantic rooftop proposal just moments into their rekindle:
"A few days into us talking again, he was like let's go hang out in the studio. We went to the studio and the manager of the studio was like 'Doug wants to talk to you on the roof.' I should've known what was going to happen next right but [I didn't].

"There's flower petals on the ground, the Empire State Building is in the background, and here he is, dropping down to one knee, and opening up a box," she added. "I couldn't do anything but scream and every kind of reaction I don't think you're suppose to have. I never cried, I just screamed, and screamed, and screamed."
The singer says that although a date for the big day hasn't been set yet, she has already begun planning, with her dream venue being the "Oheka Castle" in Long Island, New York. Aside from the city-setting and the name, the obvious Sex and the City comparison here is undoubtedly the love roller coaster and years of drama. However, if Chrisette and Doug are anything like the 'SATC' franchise, they will eventually end in happily-ever after.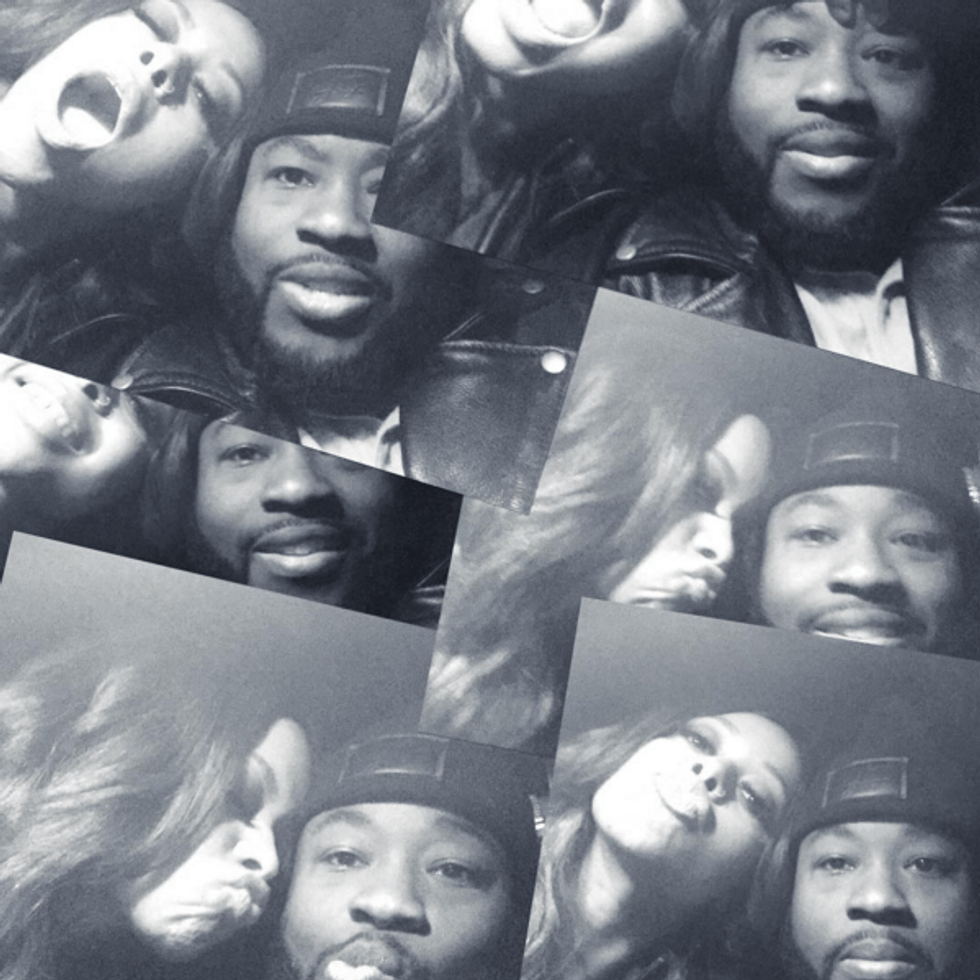 Besides, marriage is for better or for worse. And seeing as to how this couple has dragged one another to court twice before even getting engaged, it appears they may have got the "worse" part out of the way!
Chrisette and Doug may not have the kind of love story that she'll put her future kids to bed with at night, but she's certainly found love in a seemingly hopeless place, and that's always inspiring to say the least!
Oh, and in case you are wondering what happened to Chrisette's guitar player ex-boyfriend from R&B Divas LA, she revealed:
He's still a beautiful person. He still plays the guitar. His name was guitarslayer24 on Instagram. We ended up being really, really close friends from the beginning on. But' he's not ready, or wasn't ready for a long term relationship and I was in a space in my life where I was really ready to settle down and live with someone full-time and do it under the cover of what it is as a Christian.
Congrats to the future Ellisons!