Aaliyah taught them.
---
Is it safe to say that young men are no longer just "guy candy?" Possibly. Once considered a faux-pas, younger men are no longer simply just "dessert," for older women, they are soul food too!
We're starting to get the feeling that R&B singer and lead singer of TLC, Rozonda "Chilli" Thomas, has a thing for younger men. Last year she dated actor Brad James (best known for his roles as Todd in Tyler Perry's For Better or Worse, and Officer Carter in Prisoners) and now she seems to be diggin on 35-year-old Nick Cannon. While it got pretty serious between Chilli and Todd, her relationship with Nick seems to be the opposite.
Neither have publicly admitted to be in a relationship with one another but after being spotted multiple times and releasing videos like the one below, the internet has them on a high baewatch alert.
Luckily for Chilli, the stigma of "shame" that once came with dating younger is old news! If there is one thing this day and age has exposed us to by way of social media, is that maturity does not discriminate. And that although we get older, not everyone gets wiser. You have more successful people in their 20's now more than ever, many of which are ready to step up and commit to something serious.
[Tweet "Younger men are no longer simply just "dessert," for older women, they are soul food too!"]
Earlier this year, actress Nia Long sat down with Larry King for an interview where she revealed a slight interest in rapper J. Cole after he name dropped her in his "No Role Modelz" song: "My only regret was too young for Lisa Bonet / My only regret was too young for Nia Long."  She admitted that that he in fact wasn't too young for her and if J. Cole were to shoot his shot, she would be down.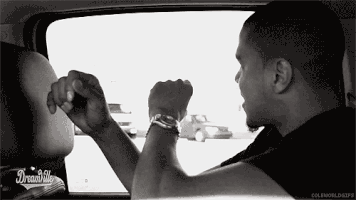 Unfortunately director Ryan Coogler dropped the bomb that Mr. Cole secretly married his longtime girlfriend sometime last year which proves that not every young guy is out here trying to finesse a girl into bed.
Nia Long might have missed out on love, but women such as LaLa Anthony and Gabrielle Union (who refers to herself a "young 42" and her husband an"old 33," have managed to land themselves in long-term relationships and marriages with men anywhere from five to nine years younger than them. Gabby has spoken out countless times on the compatibility between her and husband D-Wade. While LaLa has said the key to her relationship with Melo is teaching him how to love.
And it's not only the women, rapper Drake once stepped up and made his pursuit of ex-girlfriend Serena Williams (five years older than him) very clear by following her around the world to support her games. Lance Gross once said that he preferred older women because he liked for them to "teach him something". Guess La La was on to something.
Nicole Murphy spoke about more women removing the stigma of dating young in her feature in Bombshell :
I don't see not one thing wrong with it. I really look at it and I think it's messed up that we have this stereotype that it is wrong for an older woman to date a young man. It's time for people to stop making it like a bad thing. If they have a connection, let them be happy and do them. When I see [an older woman dating a younger guy] I'm like, good for you!
[Tweet "We have this stereotype that it is wrong for an older woman to date a young man"]
Chilli, like her fellow Hollywood beauties is no stranger to dating young when on her quest for love. After all, before dating Brad (who is 10 years her junior), Chilli was in a committed and long term relationship with singer Usher--who is seven years younger than her. And despite rumors that Usher's 2004 Confessions album (where he sings about getting another woman outside of his relationship pregnant) was inspired by their own relationship, Chilli cleared the air in 2013 that their split had nothing to do with infidelity: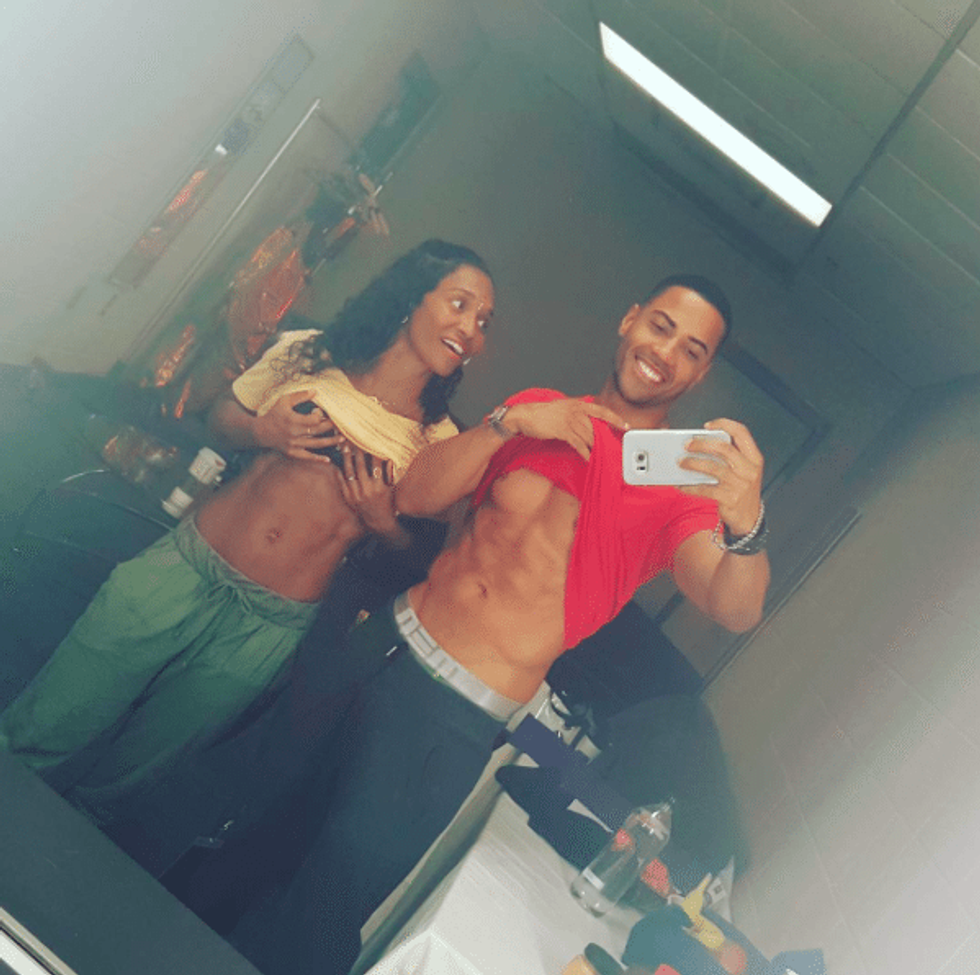 "We were together when he recorded that album. All of those songs on Confessions, that was about Jermaine Dupri's situation. Usher was just singing it. But people kind of bought into it, it was just the timing of our breakup when the album came out.
Usher and I weren't oil and water. We broke up because I guess it was that time or whatever, [but] he was that real love for me. But I'll always love him, forever, because he was my first adult love, a real love."
She also went on to say that she she feels some situations are simply seasonal:
"In any relationship, even when it came to my relationship with Usher, when it was time to make a move [out of it], I had to do that. I don't care how much my heart was hurting, sometimes you're just supposed to be with people for a reason and it's not always a lifetime. Even if you want it to be, it just doesn't work out that way."
Well, every season certainly has its reason and whatever the case may be for the two not working out, clearly age couldn't have played a huge factor. Usher went on to get married to first wife Tameka Foster, eight years his senior and just recently married again to Grace Miguel, also older by about the same. As for Chilli, whatever she's got going on with Nick Cannon, it's definitely HOT!
With reality-tv shows exposing 40+ year old married men parading around two to three women at a time, compared to say a Stephen Curry who at 26 can break down about his wife being the real MVP, it's safe to say that as women,  limiting our future to a certain "age" may officially be a thing of the past!
What are your thoughts on women of a certain age dating younger than themselves?