---
These expensive, these is red bottoms/These is bloody shoes
It's not ironic that after increasing Louboutin sales 237% with one of your lyrics, you're bound to be on the road to trendsetting and curation. The infamous Cardi B line was not only an indication of the rapper's heightened sense of fashion, but her ability to create a demand.
Steve Madden picked up on that demand with a quickness. Cardi B just announced her partnership with Madden for a curated collection of sunglasses and shoes from the brand's existing line. With her rise to fame with her hit "Bodak Yellow" - that took her to the top 100 Billboard chart, being the only female rapper to do so after Lauryn Hill in 1998 - an endorsement from Cardi is nothing other than a money move.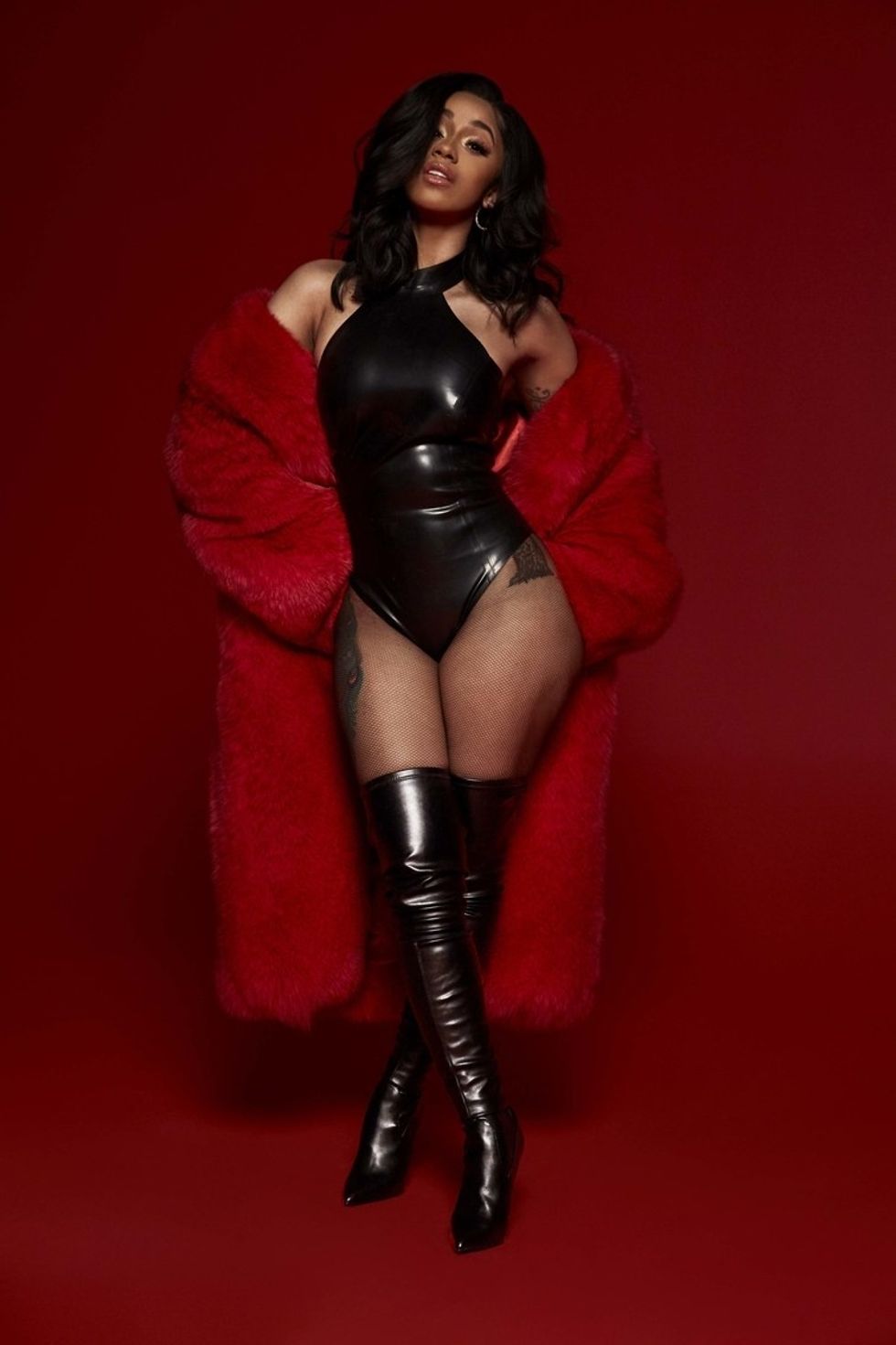 Steve Madden
Madden's decision to partner with Cardi was a collaboration out of mutual admiration. She wanted to partner with a brand that was accessible, affordable, and still of high-quality, and Madden was always on her radar. She began wearing Steve Madden when she was 18 after having her then-boyfriend buy her a pair of suede thigh high boots.

Years later, the designer was excited to work with the creator of "Bodak Yellow", but more excited to work with the woman behind the scenes with the success story:

"She's really an American success story, which I identify with. She was a dancer, and has made herself a star, so you have to admire that. When I started out, I was very focused on being successful in the same way that Cardi is."
Cardi's journey to becoming a fashion icon hasn't been the easiest.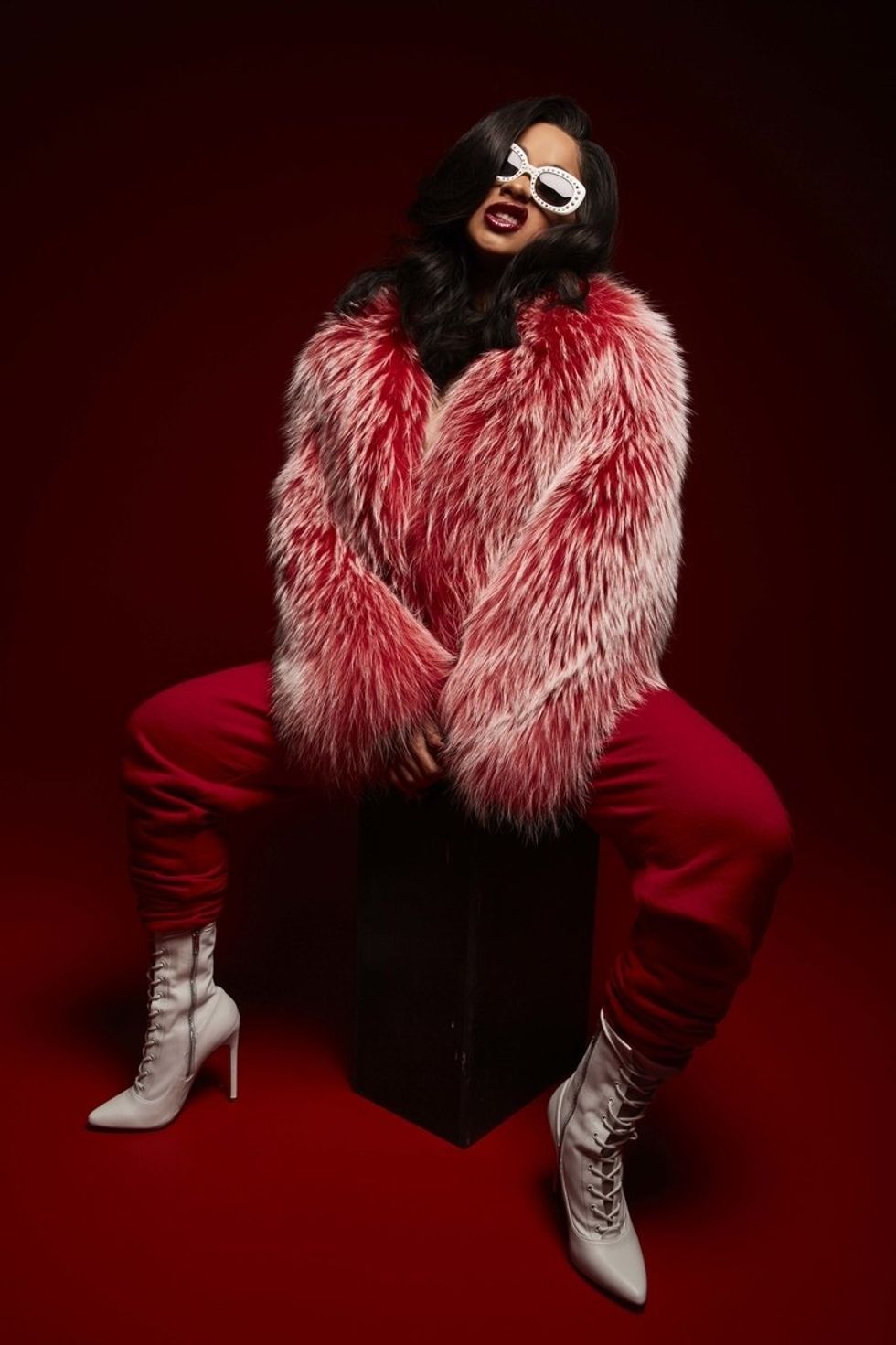 Steve Madden
Despite the notoriety of "Bodak Yellow," Instagram boutiques and Christian Louboutin were either not familiar with her or claimed she wasn't the "it girl" they are looking for. When asked if she was offended by Louboutin's comment about not knowing her, she let it slide right off her back. Knowing your stake as an influencer has its benefits.
"At the end of the day, I know what I can do, and I know for a fact that I put a spike in their sales.
I know that hip-hop influences fashion. The urban community influences fashion. I could go tomorrow and I could make a song saying, "f*ck this, f*ck that," and I promise you a lot of people would stop wearing it. We influence fashion, and that's a fact."
According to Billboard, Cardi also revealed in a separate interview with HNHH that designers in general would tell her "no" and didn't want to work with her. That didn't deter her mission, if anything, it just fueled it even more.
"A lot of designers, they did tell me no. They didn't really wanna work with me. I said to myself, you know what, I'm gonna buy their pieces until they wanna work with me… I'm gonna prove to them that I'm a fashion f---ing icon."
In her collection, you can expect to find a wide range of items, from white platform boots to thigh high stilettos, to orange-lensed frames, reminiscent of Cardi's favorite era of the 60s. There is a piece for every type of girl, for every type of mood: sexy, posh, sporty, baby. (Scary only applies because of the fear you'll instill in your haters when you wear the collection.)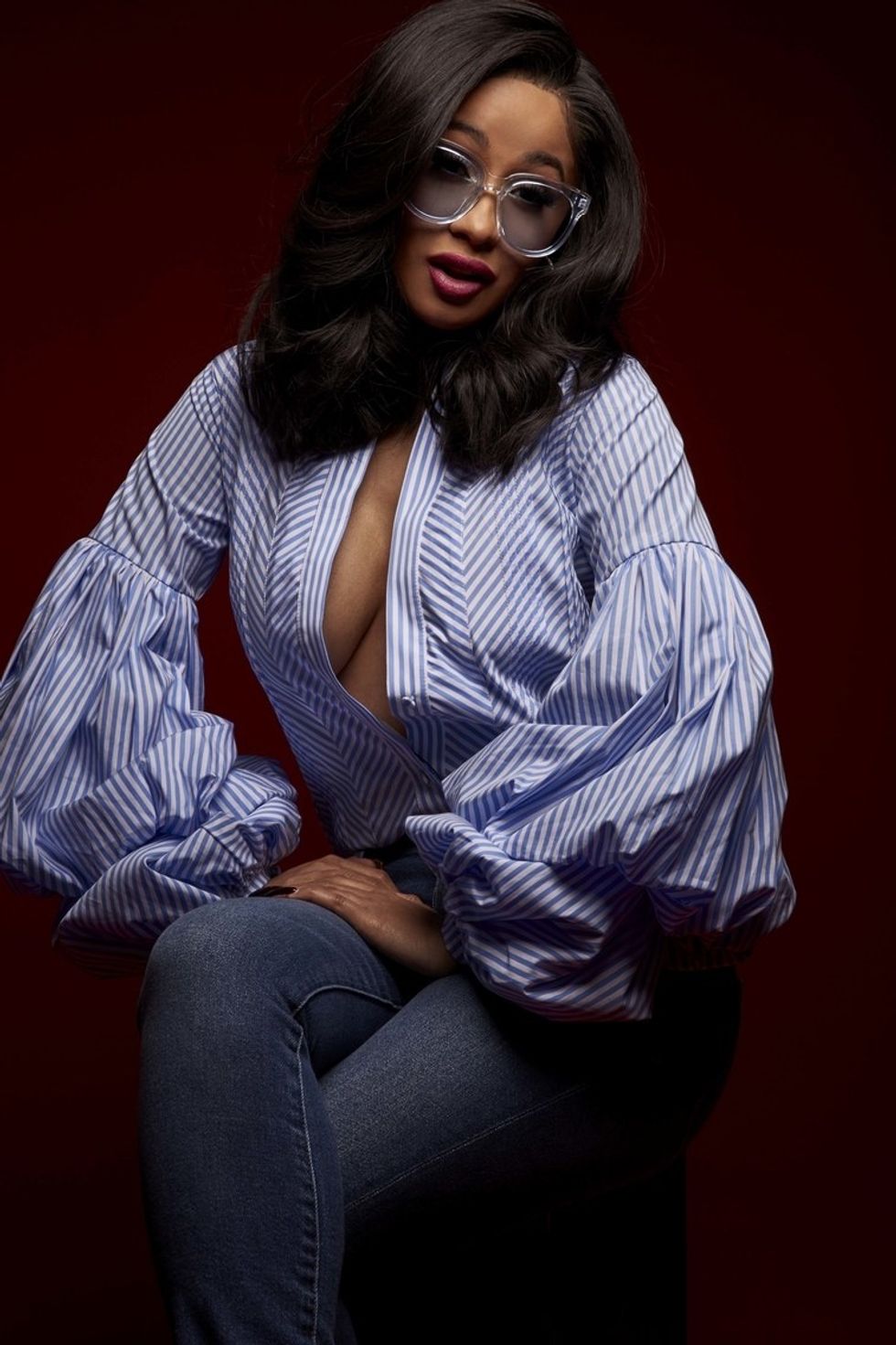 Steve Madden
Each piece is affordable, well-made, and fashion forward, and you can sense a bit of Cardi with each item. Like the greats (Lil' Kim, Foxy Brown) before her, thrusting your personality into the brand and connecting to yourself to notorious labels is a distinct way to solidify your spot in the fashion world. It's a beautiful start to Cardi's fashion empire journey.
The collaboration with Cardi B x Steve Madden is a reminder that great things happen when you stay true to yourself and keep working hard. No matter the rejection you may face or the "no's" you hear, it's important we continue to strive for what we want. Remember your worth and others will begin to recognize it, too.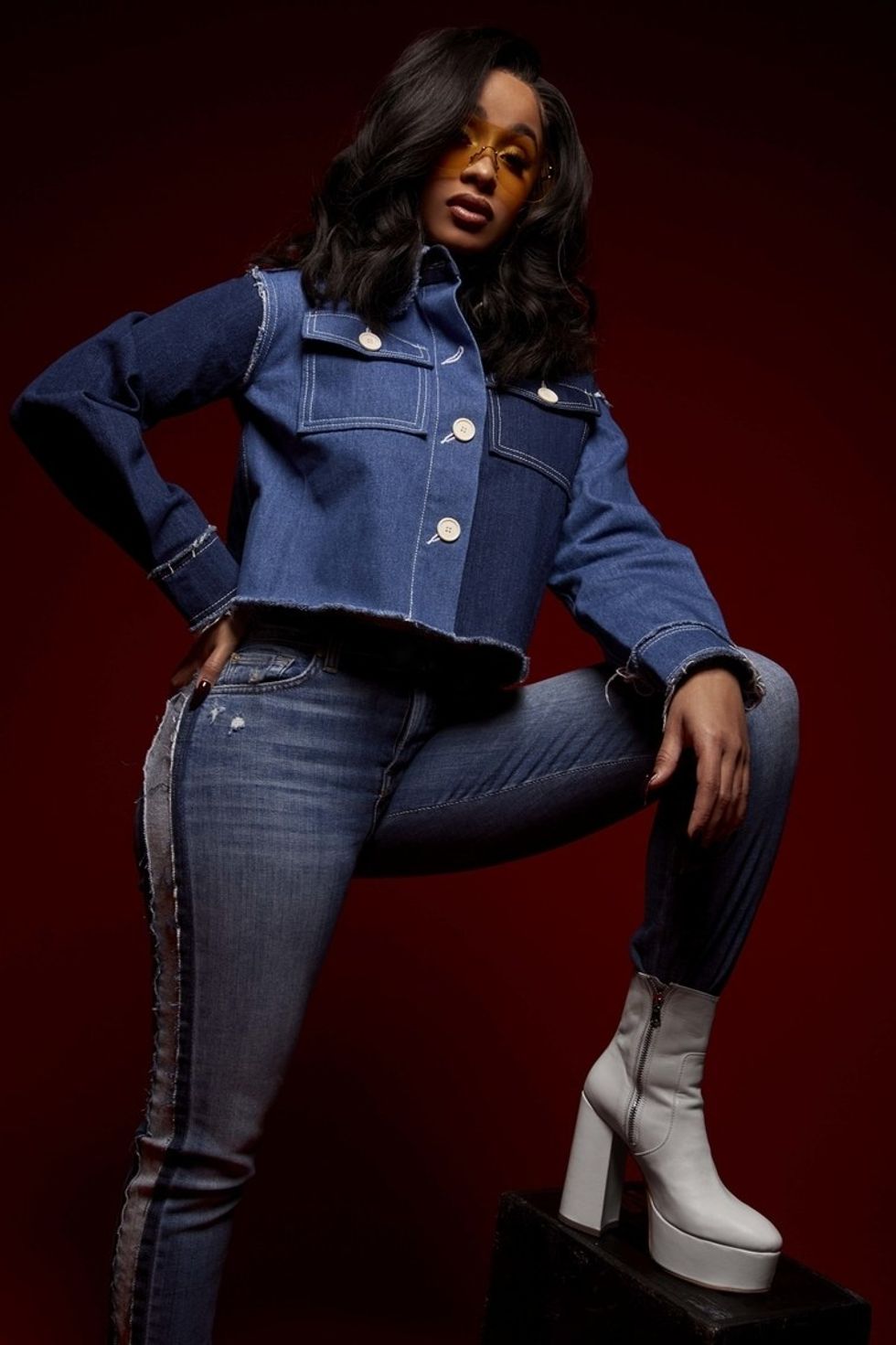 Steve Madden
"It's just something you've got to prove to people, just like music. A lot of music people didn't want to work with me at first, and you've just got to prove yourself. You've got to prove that you're that girl and that you're worth it. I'm not going to turn down an opportunity because they don't want to let me in."
Be sure to check out Cardi B's curated Steve Madden collection here and read the full exclusive with Teen Vogue here.