---
This post is in partnership with Bumble Bizz.
xoNecole is on a mission to elevate and celebrate womenpreneurs of color all 2020 long!
We're super passionate about this mission because even though sistahs are starting businesses left and right (we're the fastest growing of entrepreneurs in the country), we're struggling to scale those businesses with annual sales almost five times smaller than our female counterparts. Why? According to American Express' "The 2019 State of Women-Owned Businesses Report", the cards are basically stacked against us. In addition to it being difficult for us to access credit and capital restraints, we apparently lack the fundamental resources and mentors to help us ramp up our business knowledge.
Our founder and editor-in-chief, Necole Kane, faced these hurdles herself when she first launched xoNecole. It wasn't until her second year in business that she slowly found her stride and was able to eventually scale the business enough to prep it for an acquisition.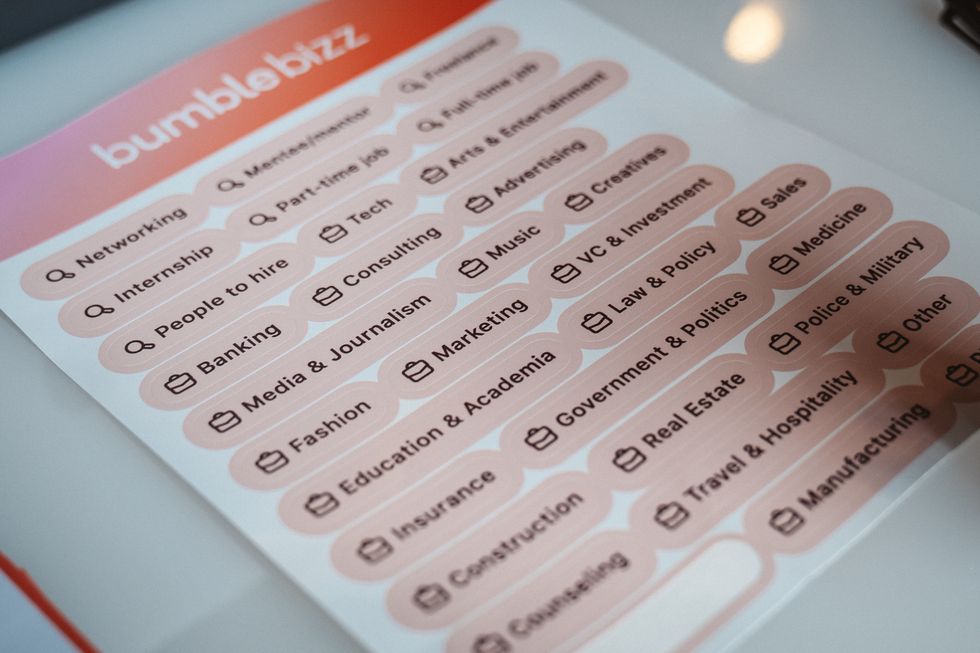 Bumble Bizz
Nevertheless, those first two years of business impacted her deeply and impassioned her to help other womenpreneurs overcome the financing and educational obstacles that stand in their way of success. Therefore, she's commissioned xoNecole to elevate womenpreneurs in 2020 with many exciting resources, tools, partnerships and events in store.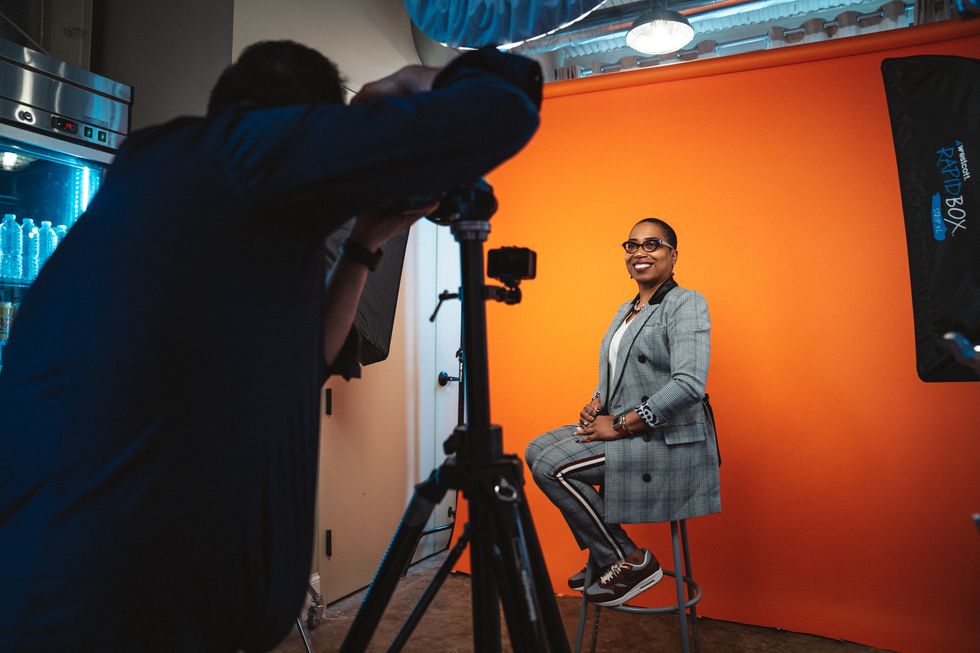 Bumble Bizz
As part of that commitment, we partnered with Bumble last Saturday, December 16 for their first-ever Bumble Bizz 'First Movers' Summit in Atlanta, Georgia that culminated with a keynote conversation with Bumble's Global Advisor Serena Williams. We chose three womenpreneurs from our xoNecole tribe (Dionna Collins, ComfiArt; Kayla Chandel, Kayla Chandel Digital; and Zayna Sholaja, Bare the Brand) to attend the summit and join 100 other local entrepreneurs to meet face to face with industry thought leaders, founders, funders and experts.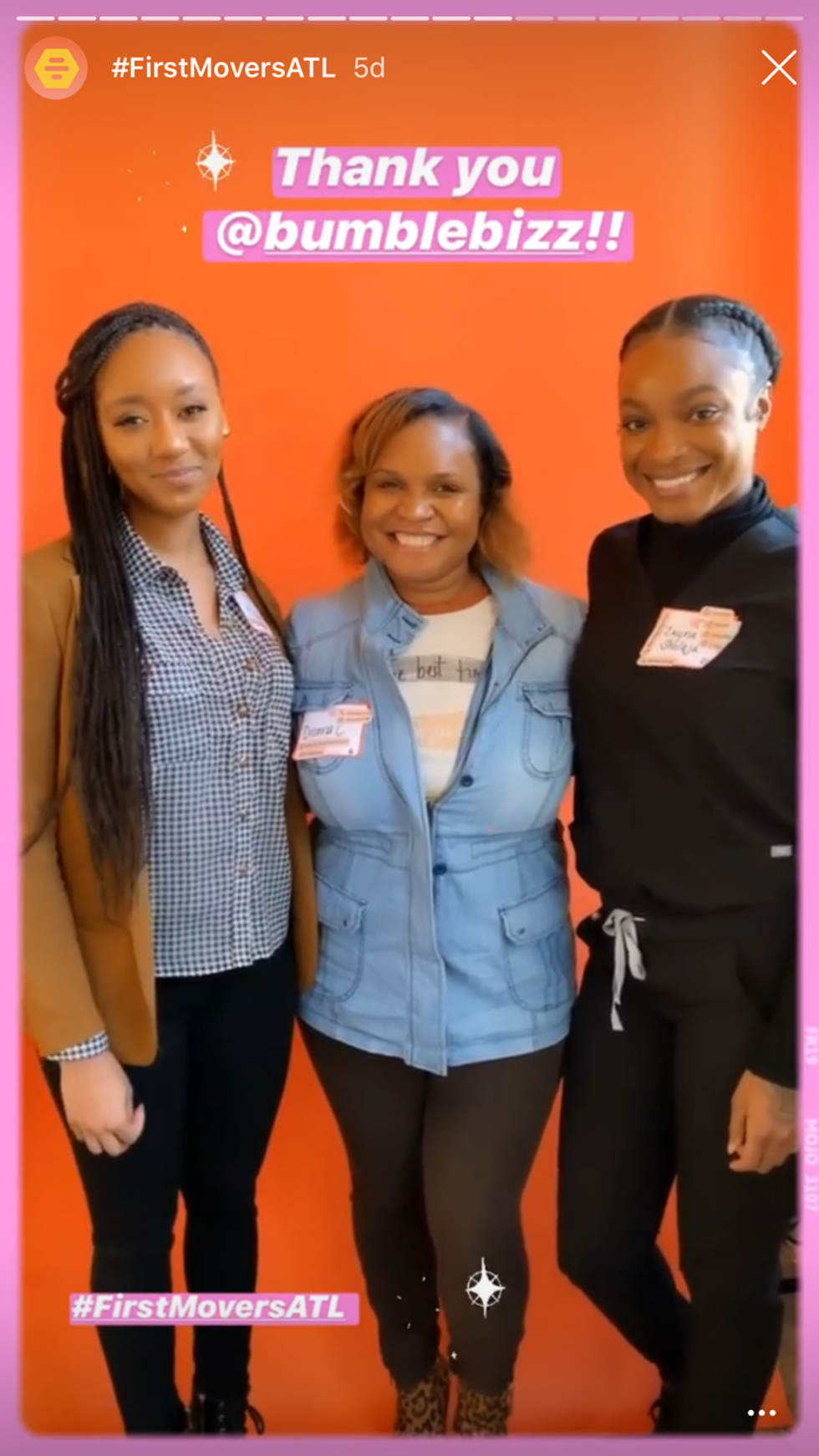 The three ATL womanpreneurs chosen by xoNecole to attend the event.xoNecole
The Summit was MC'd by Emmy award-winning host, journalist, and TV personality Sharon Reed who opened the event with welcoming remarks. She also introduced the first group workshop "Intention Setting" which was led by Grammy-nominated producer Mali Hunter who acts as partner of TreeSound Studios, CMO of the Retnuh Agency, and President/Founder of EarthGirl World. Next, attendees learned how to brand themselves with a powerful, interactive workshop led by Founder and CEO of Own Your Expertise, Titilayo Tinubu.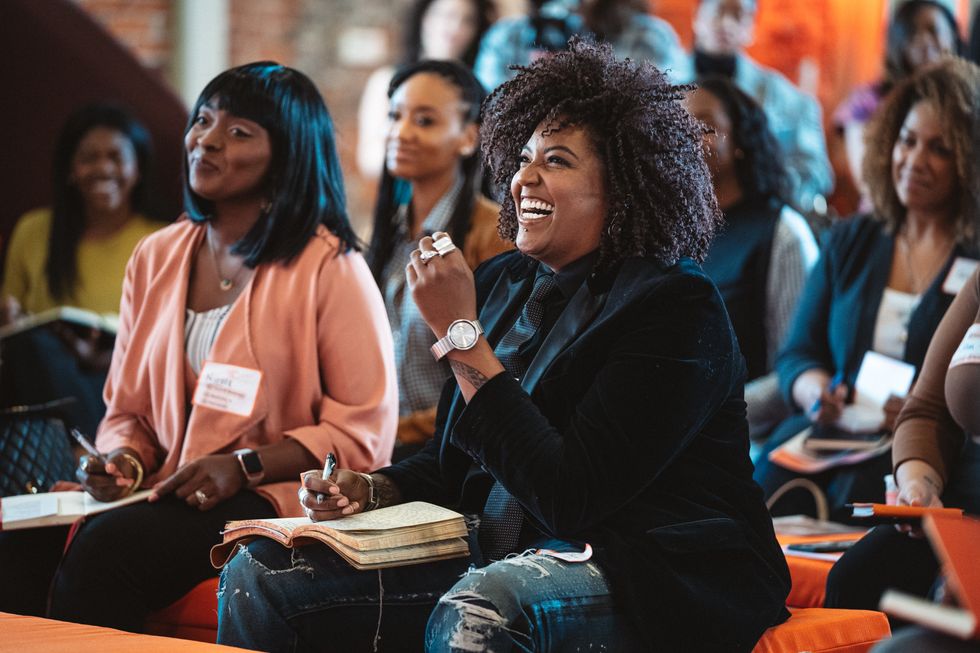 The day continued with a fireside chat centered around fundraising, featuring Bumble's COO Sarah Jones Simmer, Detroit Blows Co-Founder/CEO Nia Batts, and President of Alice, Elizabeth Gore. The chat was moderated by Managing Director of The Blackstone Group, Kelley Morrell.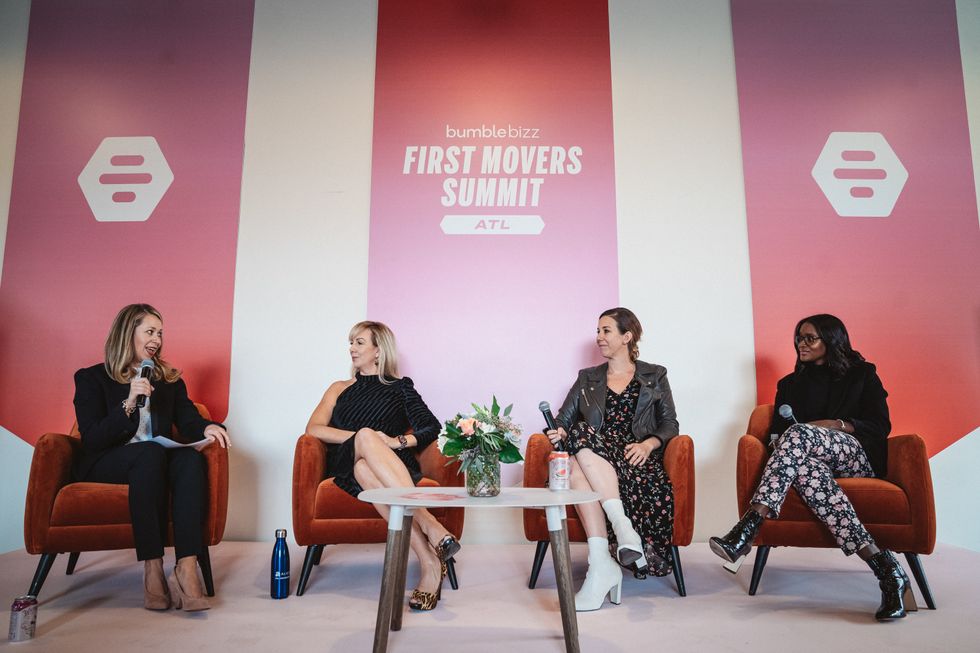 Bumble Bizz
Attendees also experienced group networking and a workshop titled "Making the Most of Mentorship" led by James Beard award-winning Chef Anne Quatrano and President of Solutions Marketing Group Carmen Jones. The "Doubling Down on Support" fireside chat, moderated by CEO and Co-Founder of The Gathering Spot Ryan Wilson, featured Double Down: Bet on Yourself and Succeed on Your Terms authors and sisters Antoinette Clarke and Tricia Clarke-Stone. There was also a "Make Your Move" Hackathon with students from Spelman College.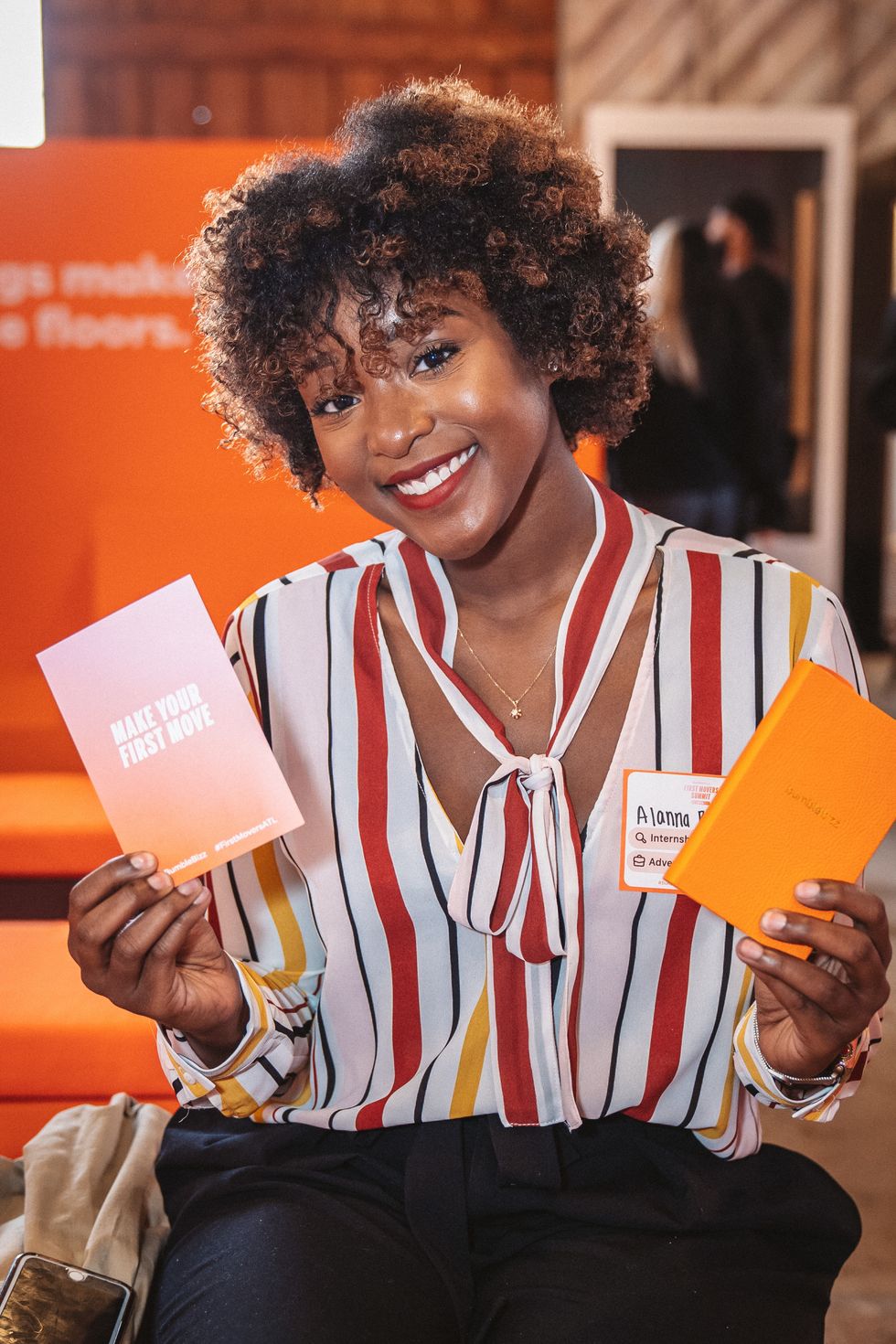 Bumble Bizz
From the motivational to the educational, the Summit offered attendees a range of programming for wherever they are in their careers.

But our favorite moment from the event (other than Serena Williams, of course) was when Bumble Bizz announced their plan to award several grants amounting to $30,000 to women-founded businesses based in Atlanta.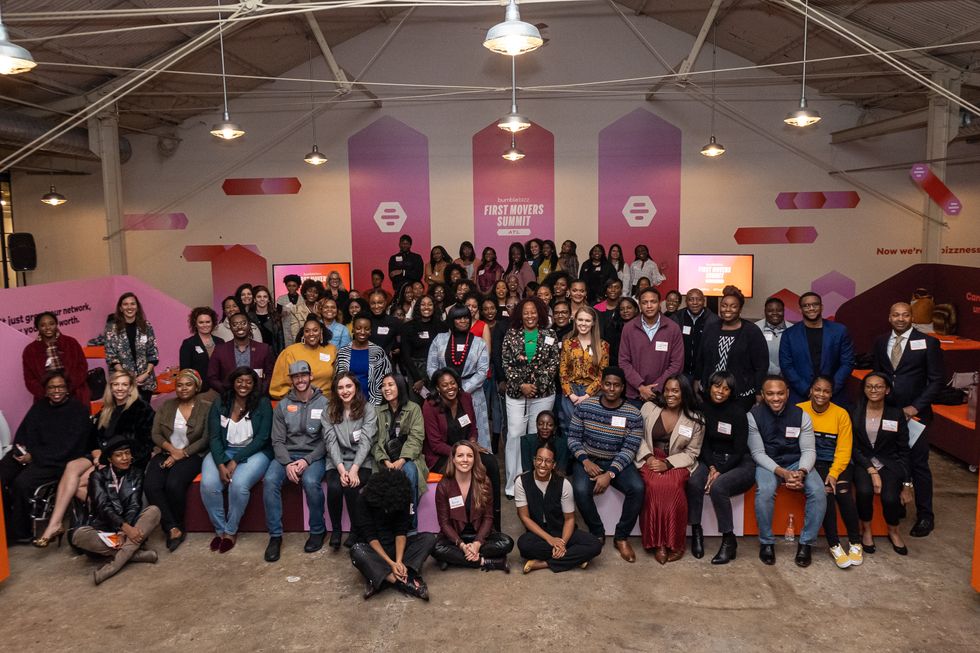 Bumble Bizz
xoNecole is proud to partner with Bumble Bizz to select a womanpreneur from our tribe to receive a $10,000 grant from the fund.

We're looking for ONE dope businesswoman in the greater Atlanta area who has a masterplan of how $10K could elevate their business.​ Is this you? Then follow the instructions below and apply for the grant.
Step 1:Download Bumble

Step 2: Set up a Bizz, BFF, or Date profile & start swiping!
Step 3: Swipe until you find the Atlanta based in-app grant card. (Note: It may take a few swipes before you see the grant card.)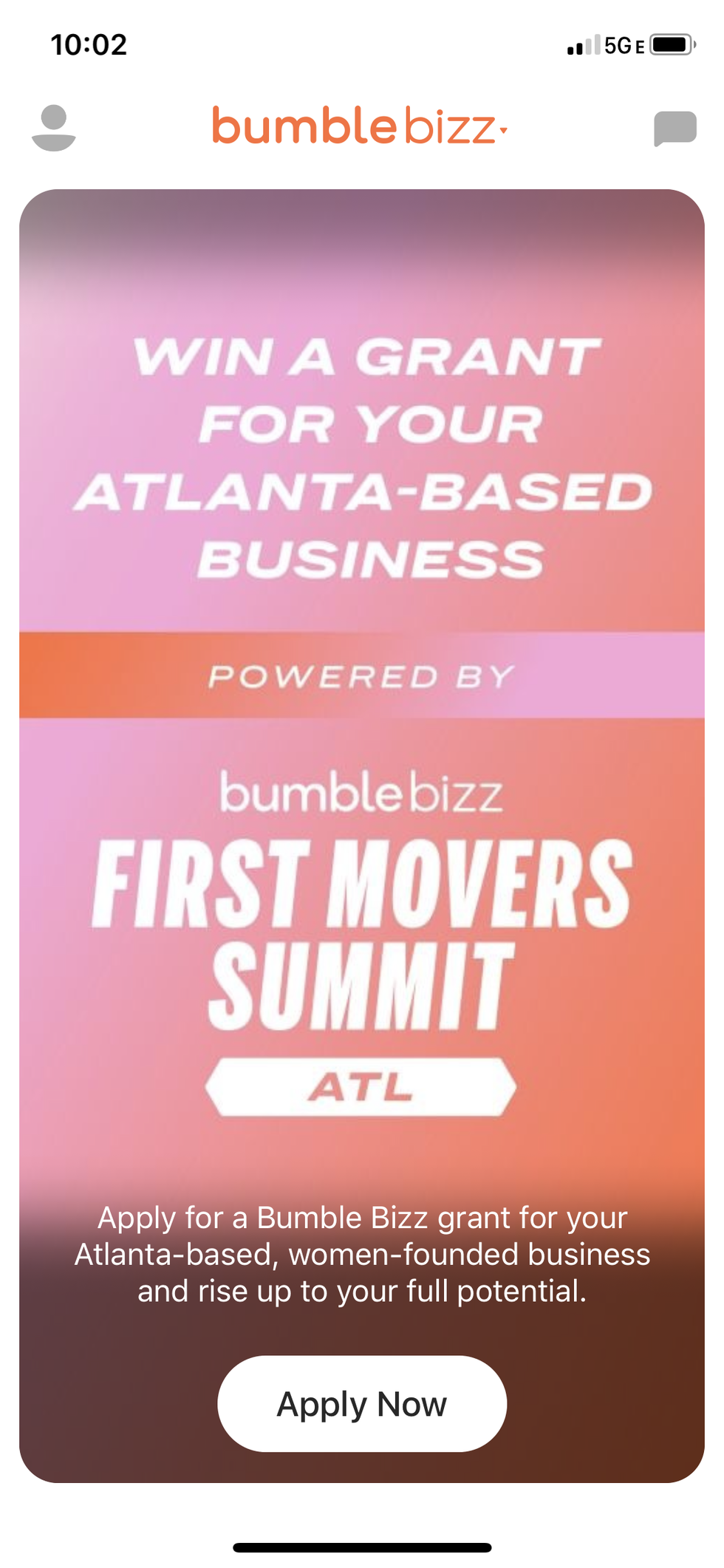 Bumble Bizz
Step 4: Match with the in-app card.
Step 5: You will receive a message that drives you to an application.
Step 6: Fill out the application. Question 10 asks, "How did you hear about this?" You must respond with "XONecole" to be considered as our recipient.
Applications close 12/31/2019, good luck!
Featured image by Bumble Bizz