In an industry that is as (un)clear as Black and White, Tinashe by default falls somewhere in the confines of the gray area. Which is dreadfully limiting for a talent and personality as colorful as hers.
---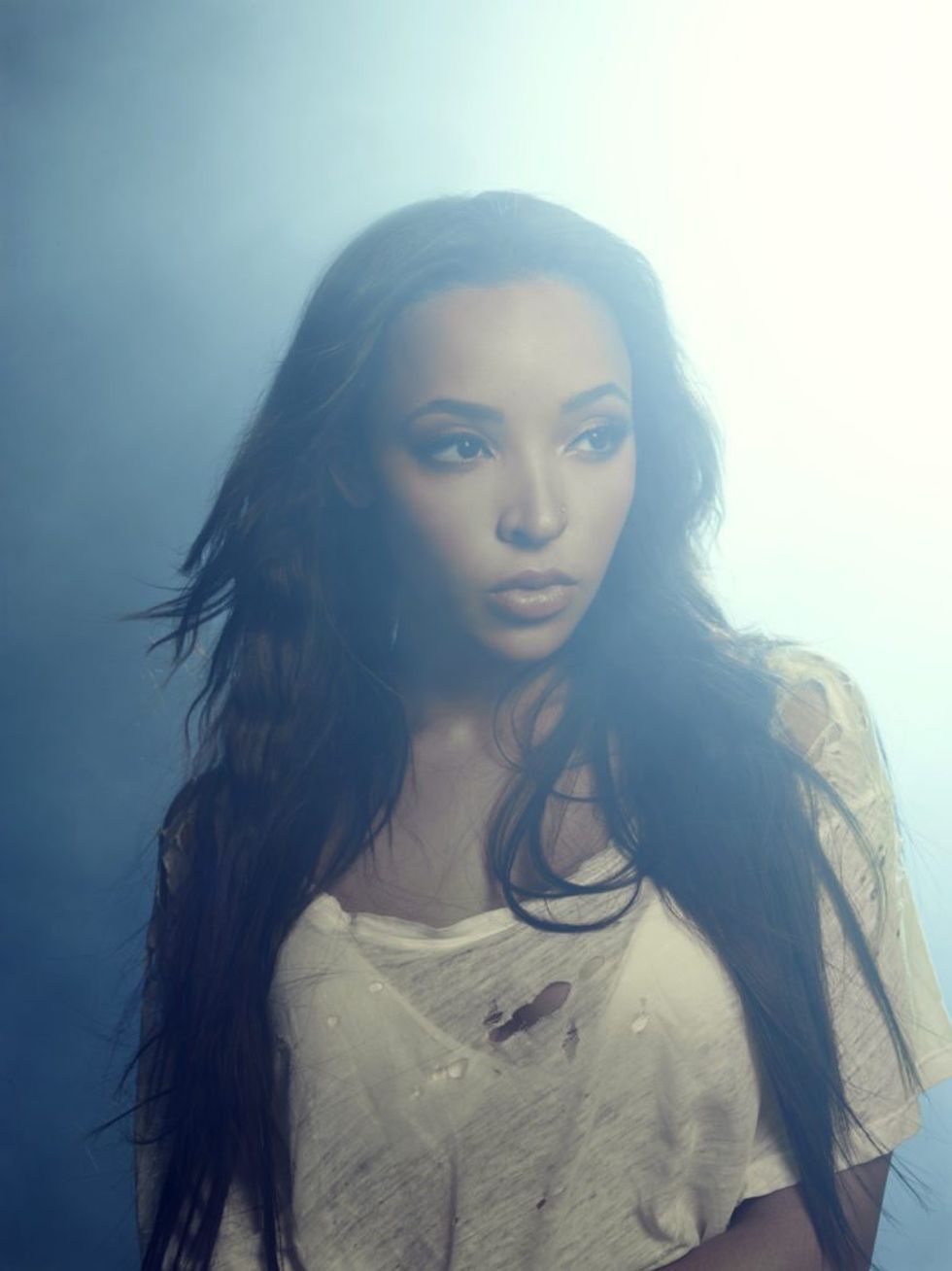 Tinashe is grown beyond her years. But not the fast grown that your elders pop you upside the head for being. Although she's occupied a successful space as a songwriter and singer since she was in high school, the entertainer still manages to stay pretty grounded, even choosing to remain at home with her parents, despite a well-to-do salary. She's as transparent as she is talented, something most fans would know just from listening to her music and reading her interviews.
But for those who don't know, I ask her the million dollar question–why her?
One of the things that I read about you is 'Why is she famous?' It bugs me out. Do you ever feel it should be as clear as day as to why you are here in this industry and deserve this space or are you misunderstood?
"It is clear to me, but people don't take the time to do the research to try to get to know [me]. They just kind of take a look at me and form a perception of what they think it is. They probably assume like 'Oh, she's just a cute girl, she's probably given these opportunities because of how she looks.' I don't know. But of course it bothers me.
I have been working towards this for years. If you do just a little bit of research, just a very little bit, you see that I bring so much more to the table than just, 'Oh, well I don't understand why she's here,' because there is a reason why I'm here. I've worked exceptionally hard to be here on my own creative force. I'm a woman producer and a vocal producer. I'm writing my own music, I'm the creative vision behind my visuals, my live shows aren't like any other live show. There are so many other elements that set me apart, but people don't care sometimes."
I nod my head knowingly. It can be catch-22. The same thing that attracts people to you is the same thing that repels them. Tinashe definitely has the power to grab your attention; she's successful and attractive and has snagged some of the biggest music cameos and cosigns this past year alone. Chris Brown currently stars in her "Player" video, and Nicki Minaj invited her to open on her Pink Print tour. But getting a skeptic's attention is one thing, keeping it seems to be a whole other battle.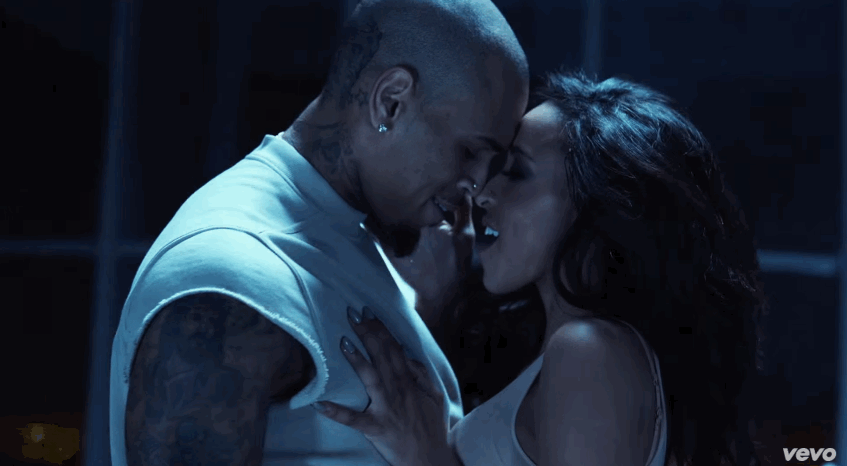 "My team and I have conversations all the time," she continues. "'How do we get them to get to know you?' But it's just hard and I don't have the answers. I just hope the music gets to a point where it is so undeniable that people will then have to go and find out like, 'What is this girl really about?'"
That's certainly hopeful. The singer, whose name means "We are with God" in the Shona language (which Tinashe is also fluent in by way of her Zimbabwean roots), is pretty optimistic that one day hard work will beat talent if the talents fails to work hard. However, I can't help but ask, a la Regina George style, if Tinashe thinks she's too cute to be taken seriously.
Now when you say you're 'cute', do you mean because you look exceptionally young for your age or do you feel like it's more of a 'certain looks' thing?
"I think it's a combination. I think it's a 'I look young, and sweet and I definitely don't look like I've been through a bunch of shit.'
I think sometimes being a "lightskin girl" is part of it. I think being a Black girl in general and being a Black woman of color is part of it.
"I think being young is part of it. I think having any type of level of sexuality is part of it. If you do that, people want to take it and run with it and assume that's all you're about when it's really just a level of what I'm about."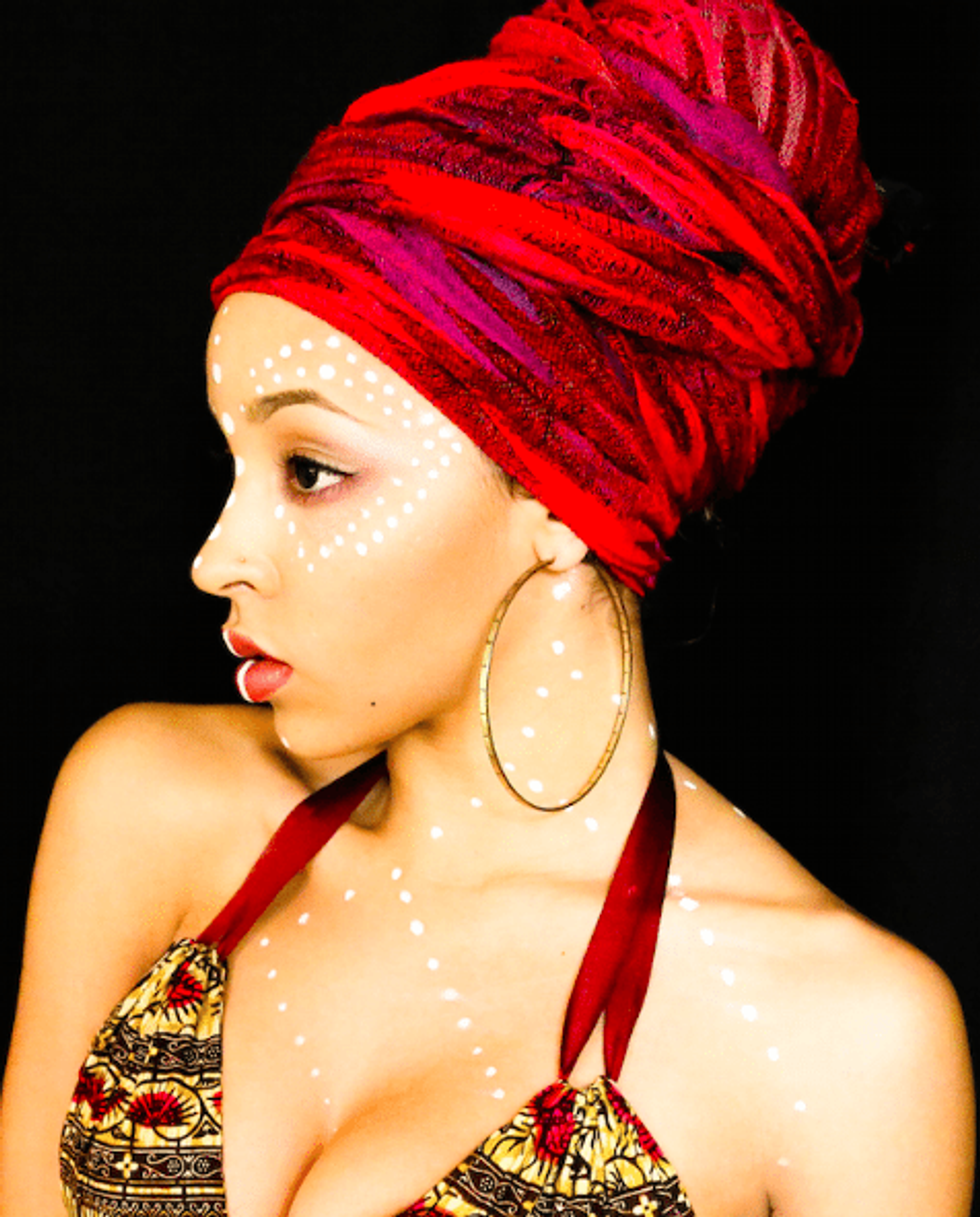 We're taking it there. In the middle of talking, I'm asked if I want any coffee, but Tinashe's truth is bold enough for two cups of your blackest brew, so I politely decline. I'm pleased and I sip my metaphorical tea. She isn't spilling any messes, just her message and she certainly isn't lying. I've read the comments and clearly she has too. Tinashe has been picked, packaged, and dismissed as just another privileged light-skin chick allowed to sit at the cool-kids table of the industry.
I point out that blue-eyed, Black actor Jesse Williams who spoke on using his own "privilege" as a platform. Although he doesn't agree with it, the Grey's Anatomy star is aware that his fairer skin has allowed him into certain spaces. Rather than ignore the ignorance, Williams has used it to his advantage to advocate and speak on social and racial injustices. I also point out another obvious comparison– fellow Hollywood actress Zendaya.
I see a Zendaya and I'm like, 'Why the difference in support?' No one ever looks at Zendaya and says, 'Oh, there goes the mixed girl.' It's more like 'Look at this beautiful, Black queen. On the carpet with the dreadlocks.' Why do you ever feel like you don't get that same benefit of the doubt?
"I think it comes from a place of there is only room for one. Or there is only room for two. Again, the way I see it, obviously, is if a Black girl is winning–whether she is lightskin, darkskin, or any type of shade in-between, that should be a win for the Black community, period. But it's not necessarily always perceived as such. It's like 'Oh, she's on the more lighter spectrum, so that is why she wins.'"
[Tweet "If a Black girl is winning, light, dark or any shade between, it should be a win for us all" user="- Tinashe"]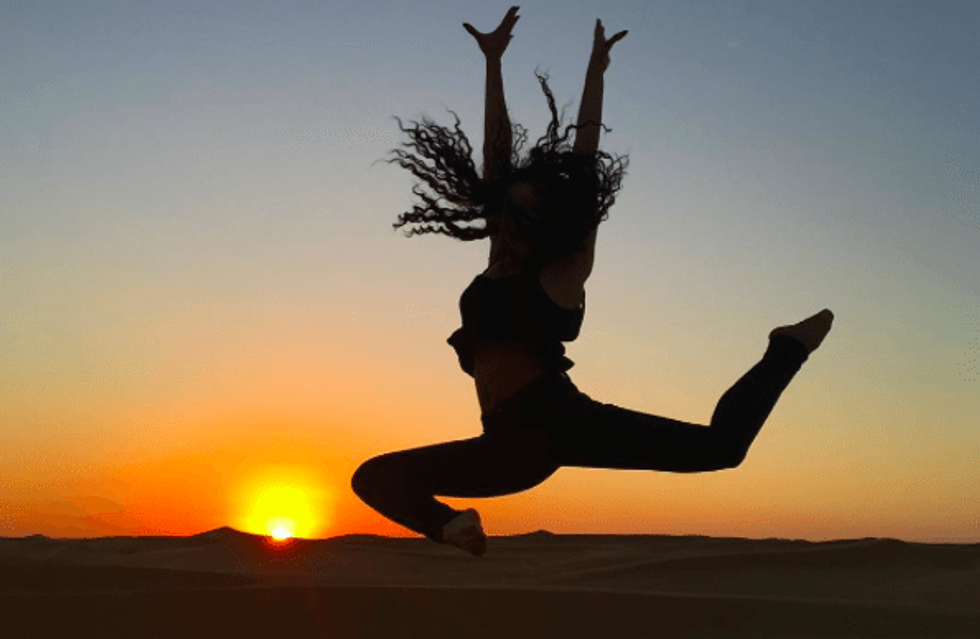 "For me, I feel like I still have to represent the [Black] community. That has been what has been my struggle because people do feel like there is only room for one. There is a Beyoncé, there is a Rihanna, there is Zendaya, there is a Jourdan Dunn. There is a Black girl in all of these positions and we don't need another one.
It's just kind of ridiculous because there are like a hundred blonde, white actresses and leading ladies. There are a hundred rappers that all virtually look the same, sound the same, and dress the same and no one cares. But for some reason, when it comes to young women, they want to pit them against each other. There can't be room [for us all]. There can't be five Black girls winning. It's weird."
[Tweet "They pit us against each other. There can't be room for us all or 5 Black girls winning. It's weird - Tinashe"]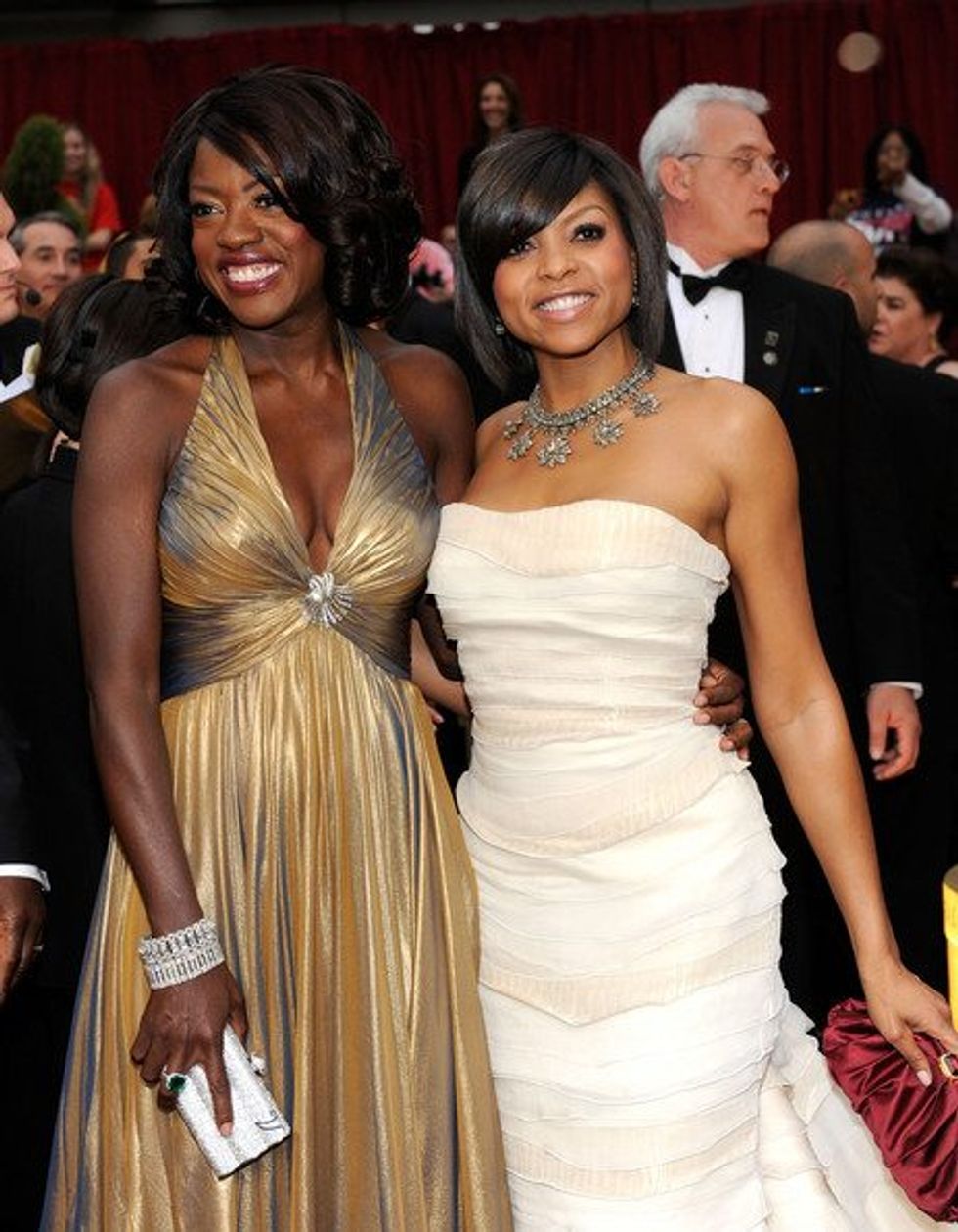 It's truth. A sad one, but an honest one none the less. The worst part is, the tension between sisters in the industry is hardly one created by us. R&B singers Monica and Brandy both cleared the air about the media's agenda to pit them against one another for decades, despite that they have collaborated on tracks and, not to mention, at the end of "The Boy is Mine," both ladies got together to dump the boy!
This year alone, "Black Girl Magic" couldn't have been anymore majestic, with brown Hollywood starlets feeling like they won even when they lost (and let's not forget when Taraji practically went crazy when announcing Viola Davis' Emmy win, irregardless that they were both nominated in the same category).
Luckily, however, Tinashe admits that not all of Black Hollywood is like the Hunger Games. Apparently further up the food chain, things get better.
Do you get support from your female singing peers or is that still a work in progress?
"It's interesting. I get more support from the well-established than the up and coming. I was asked to be part of Nicki Minaj's tour and I was to be a part of Katy Perry's tour so I associate that as some level of support from them. That was a really big deal to be a part of those two tours. But outwardly, I still feel like it should happen more as far as women just helping each other out because it's hard out here for us."
Be it rare as it may, Tinashe is still hopeful and happy for the equal exchange of support amongst her fellow starlets. In the meantime, fresh off a personal invite to honor idol Janet Jackson this year, as well as a new album, Tinashe is just trying to enjoy the moments while going through the typical 20-something motions.
"I try to take a step back and enjoy the me moments, but the industry puts you on such an emotional roller coaster that even when you're doing things that are really exciting, there is always so much pressure and stressed involved in it that it's really hard to enjoy it at all. But I really do try as much as possible to enjoy it for what it is, but it's always easier said than done."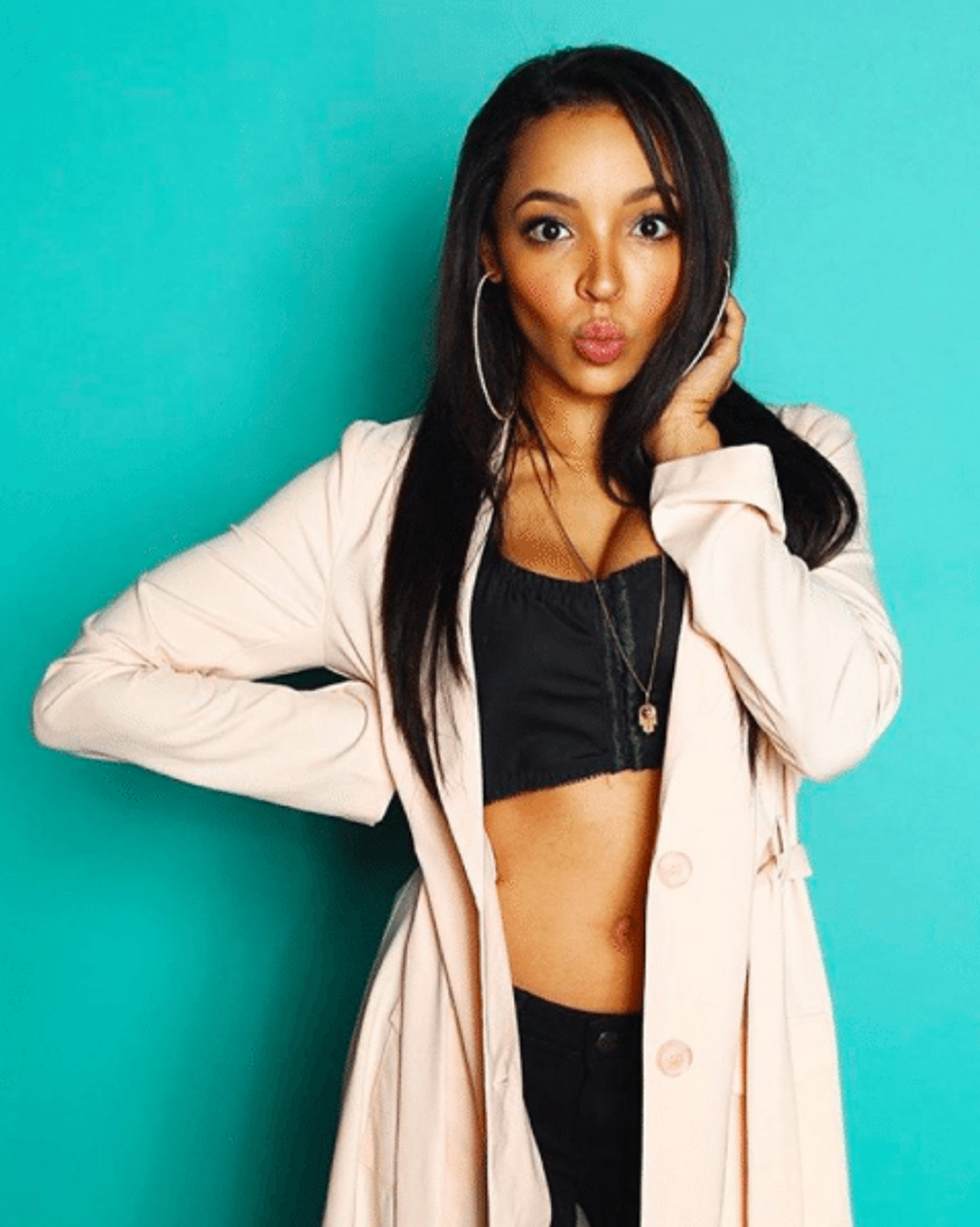 What about dating? Do you ever feel like dating in the industry gets tricky because it feels like everyone is kind of dating each other?
"100% . Here is the thing, you're stuck in this weird catch-22 where "normal" people don't want to approach you because they assume that you're in some unattainable space. And the only people that do approach you are people that are looking for a conquest, typically that's what a lot of industry guys are looking for because that's what they get on a daily basis. There are girls in rotation throwing themselves at them all the time.
But no, I don't date. It's not that I'm not open to it, it's that I don't make time for it. In the very beginning stages of my [career], I tried to date but I never had a full on boyfriend after I've been on this trajectory. It's just very hard because getting to know people is time consuming, and it's not easy trying to get to know someone over text message in South Africa (laughs). I'm at the point of my life where maybe I shouldn't try and force things and I'm just being by myself for a little while."
While on the topic of sex and dating, we discussed the news of Charlie Sheen's contraction of HIV which came as somewhat of a shock to young folks, including Tinashe, who starred in a few episodes alongside Sheen in his popular Two and a Half Men sitcom. Granted she was born a whole decade after the disease's discovery, but HIV/AIDS hasn't really made headline news since the early 1990's. If anything, the '93 baby was born into the HIV-awareness era, where promoting prevention was practically a part of pop culture (think: TLC's condom eye patches and "Don't Go Chasing Waterfalls" video).
Tinashe's advice to all her ladies: ditch the D if he isn't with the C-- "condoms" that is!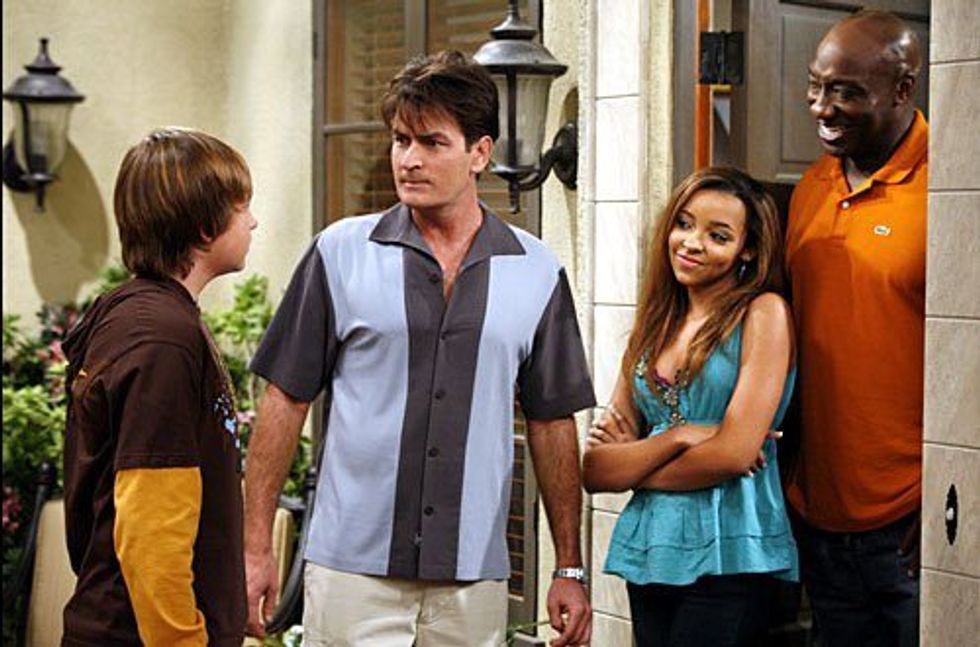 Tinashe alongside Sheen on Two and a Half Men as Jake's girlfriend, "Celese Burnett."
With Charlie Sheen and his confession with his HIV status, do you have any advice to give to young women on STD's and prevention?
"Yes, are you kidding? Girls, don't let people fool you, really! You know these guys want to hit it without condoms. Make them wear condoms. That's the bottom line. No matter even if they have money, or if they have "status" and make you feel like you're special, you're not special [to some of them]. Wear a condom at all times. (Starts singing) 'Safe Sex is great sex, better wear a latex.' The end!"
Amen!