Black women emcees have been an essential part of sculpting hip-hop music since the late '70s. The genre has grown from the streets of New York City to become one of the most influential musical genres in the world. Though hip-hop is still a very male-dominated industry, women have made their way of snatching the sound and owning their place in the industry.
---
When female rappers entered the scene, they showed up with bars as prolific or better than their male counterparts — dressed from head to toe in a sexy tomboy flair that was beyond captivating on stage. Black women emcees have created their own lane, starting from battle rapping about systemic challenges in the Bronx, N.Y., to going all the way "Up" with Cardi B celebrating sexual liberation.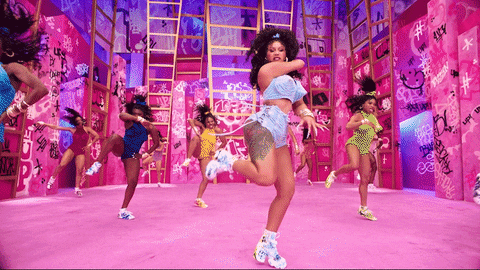 Bardi Gang GIF by Cardi BGiphy
However, some of the biggest challenges in hip-hop music lie in the lack of radical feminism in the genre that shows a vast display of Black women artists of every shade, size, and sexuality—without being hypersexualized. They all need to be seen and celebrated as a mass-market artist.
Over the last few generations, the evolution of hip-hop's purpose and sound has changed dramatically—mainly for mass production and consumption. That's expected because change is inevitable in every form of music, but hip-hop is unique. It was used to amplify the voice of the unheard and highlight systemic oppression related to race and class issues. However, its hypermasculine aspect has always made combating sexism one of the most complex areas to address and has posed a challenge to forging progressive, long-term opportunities for Black women rappers.
Featured Image via Giphy