---
Black Twitter is literally one of the best places on this planet. In fact, when we were all initially trapped in the house and forced to quarantine, it was one of the only places we knew we could count on for relief. It's filled with encouragement, tips, and its infamously comedic gems. It's a place for America to come steal their best content ideas, and where all the trends are traced back to. You will laugh, you will screenshot. It's for us, and by us, exclusive to who we are as a culture, and honestly, a tribute to how we are able to see our way through anything.
Viral commodities are a dime a dozen in this sphere, with one of the latest capturing our hearts in the process. In, walks "My Parents, Their Creation", a social media trend where people show big love to their parents, while showing off a pic of themselves for resemblance comparison. This trend shows recognition to nostalgic black love that created who we are.
And the world wide web is loving it.
Some showed off their fine parents: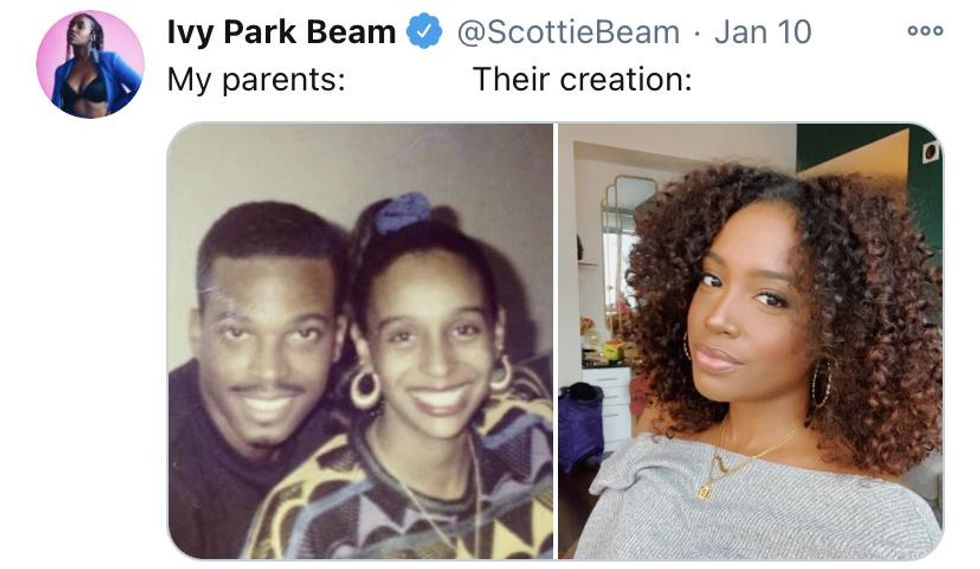 Twitter ​
Others showed off a generational love:
Twitter
A few displayed black love back in the day: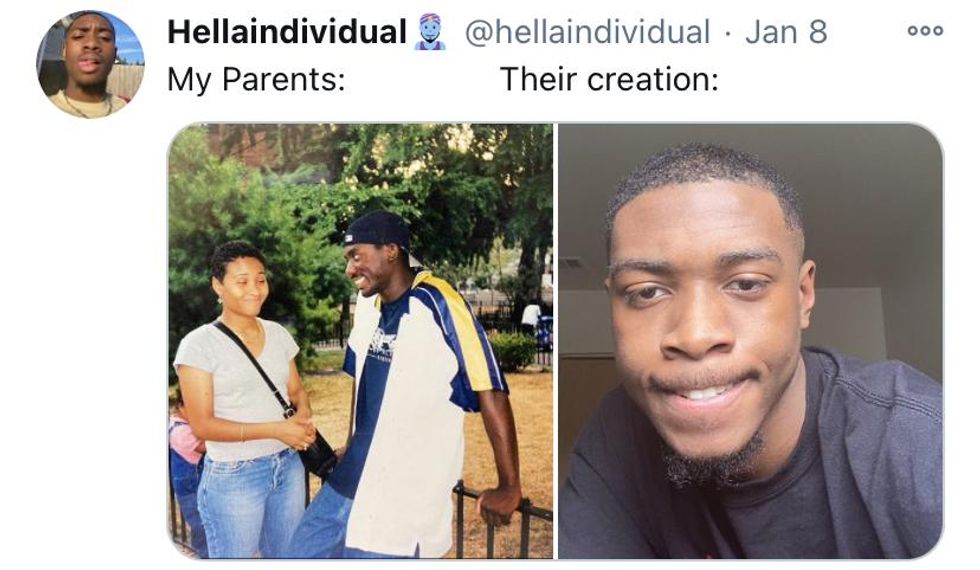 Twitter
While others had classic wedding pics: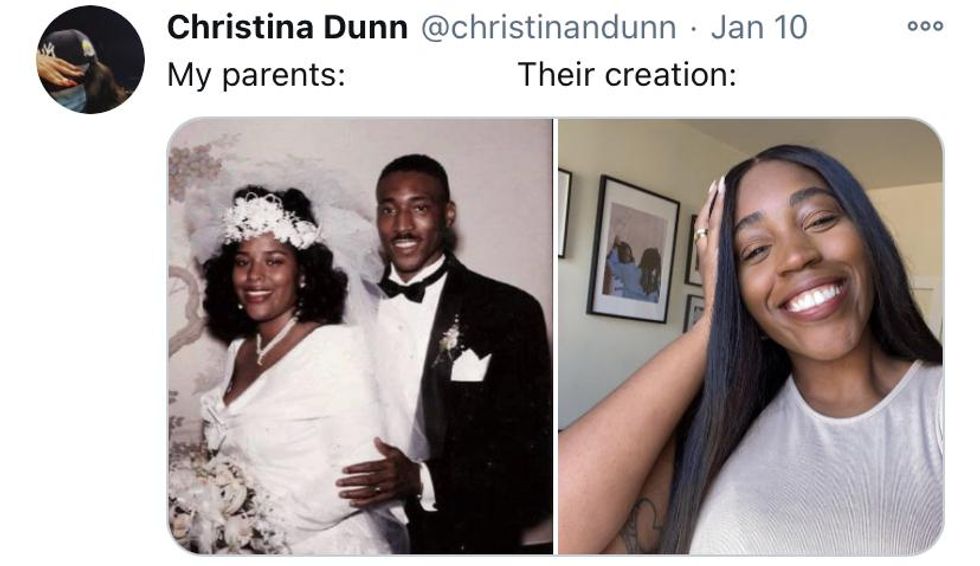 Twitter
And vacation pics too: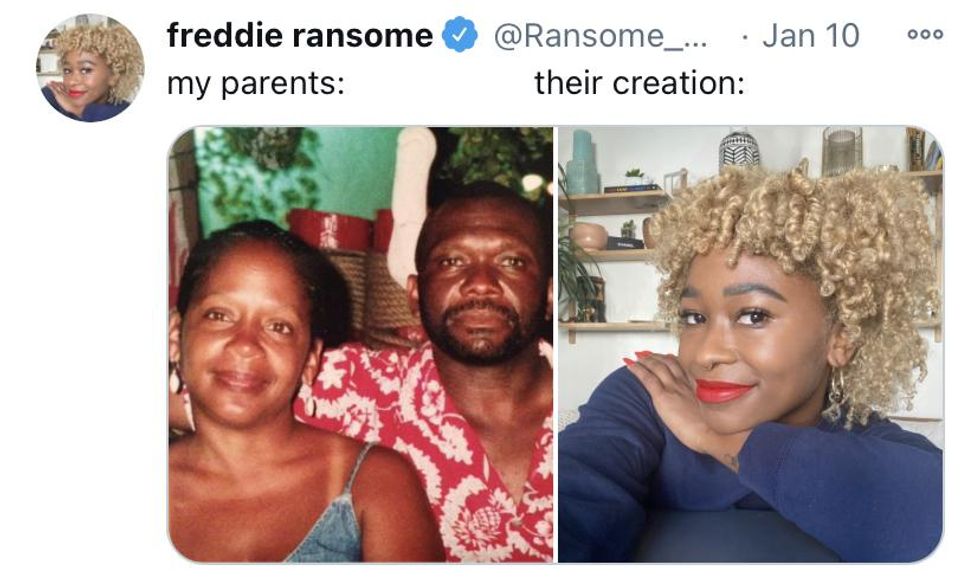 Twitter
But mostly, everyone showed off EXACTLY which parent they look like: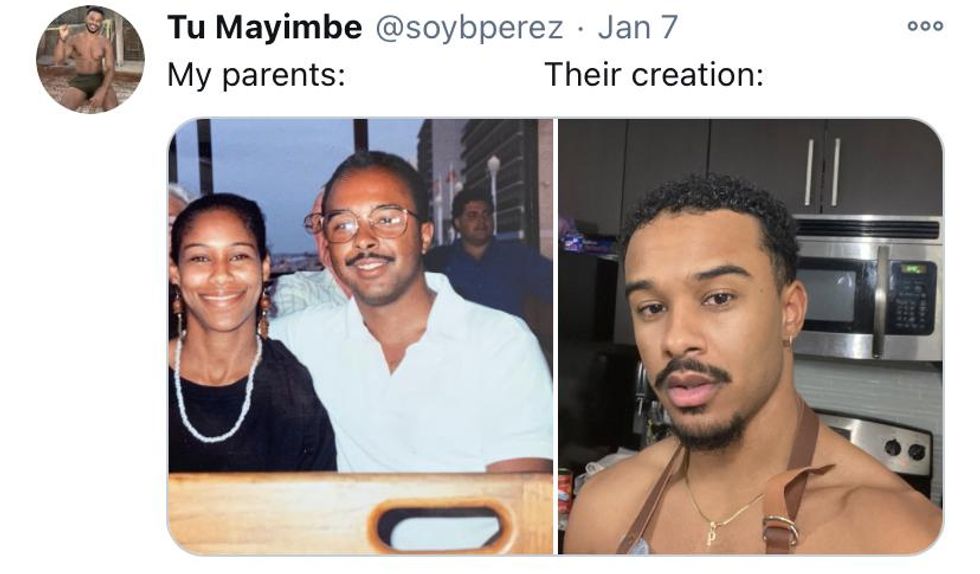 Twitter

--
So far, the trend has amassed thousands of examples of what our parents' love looked like back in the day, with no plans of slowing down. And we love seeing them all!

(Pssst! And we want to see yours too!)
Are you a member of our insiders squad? Join us in the xoTribe Members Community today!
Featured image via @ScottieBeam/Twitter