Charmaine Johnise is a Howard University graduate. But if you'd judge her only by her portrayal on the hit VH1 reality show Black Ink Crew: Chicago, you'd think she's a booty shaking, tight clothes wearing, twerking, party animal, and according to the self-proclaimed small town girl with a big personality, you'd be right.
---
In a recent chat with xoNecole, the vivacious and voluptuous TV star who burst onto our screens in 2015 says so far, her time in the spotlight has not been easy, but it's definitely been worth it. Especially since she now gets the opportunity to prove to the world that as a black woman on reality TV she's the best of both worlds; a little good and a little hood.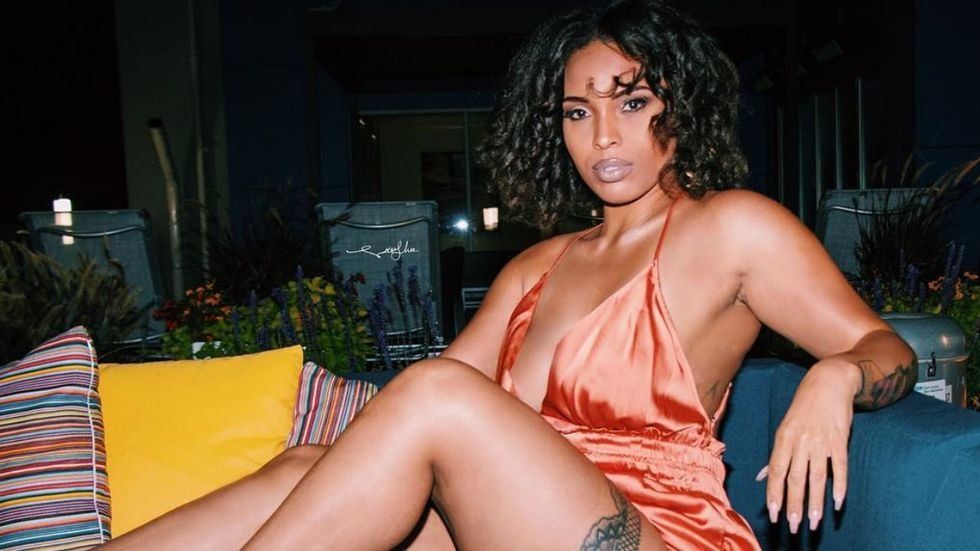 www.baddiesofchicago.com
With a growing platform and brand, the Louisiana native says she, admittedly, had to do a lot of work to clean up her oversexualized-black-woman-on-reality-TV image.

"I'm from New Orleans so I grew up twerking," she says, laughing. "The first dance I learned was from Hot Boyz 'Back That Ass Up,' I was like six years old and that's how I grew up. I grew up with people who are completely free-spirited and like to have fun. On the other side, yes I'm also educated, I'm a college graduate with amazing corporate accomplishments under my belt. I have all of these different sides of me and I just decided to bring it all to TV. People can judge it, but that doesn't really bother me because I know who I am."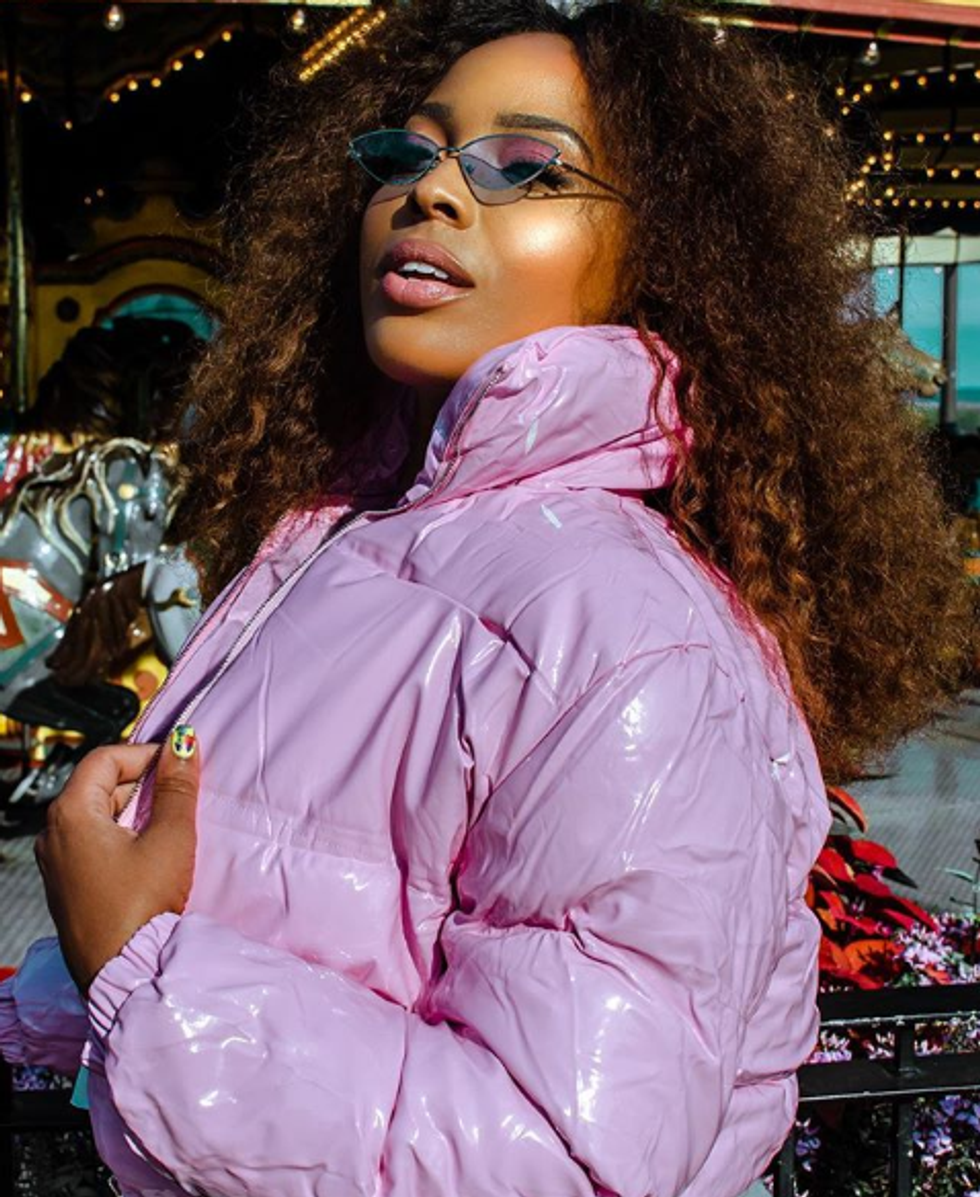 @charmainej_tv
From reality TV shows like The Real Housewives of Atlanta, Love and Hip Hop, Married to Medicine, Basketball Wives and others that zoom in on the lives of black women, viewers have undoubtedly seen their fair share of drink throwing, cursing, table flipping tantrums sprinkled with a dose of backstabbing, betrayal, and downright maliciousness.

But truth be told, it seems like many of the black women who are vilified for being on reality TV are some of the most educated, versatile, multi-talented home girls you could ever meet. We've seen many of them overcome illnesses, fight back against abuse, start and maintain booming businesses, raise their kids, and be a champion for other women around the world.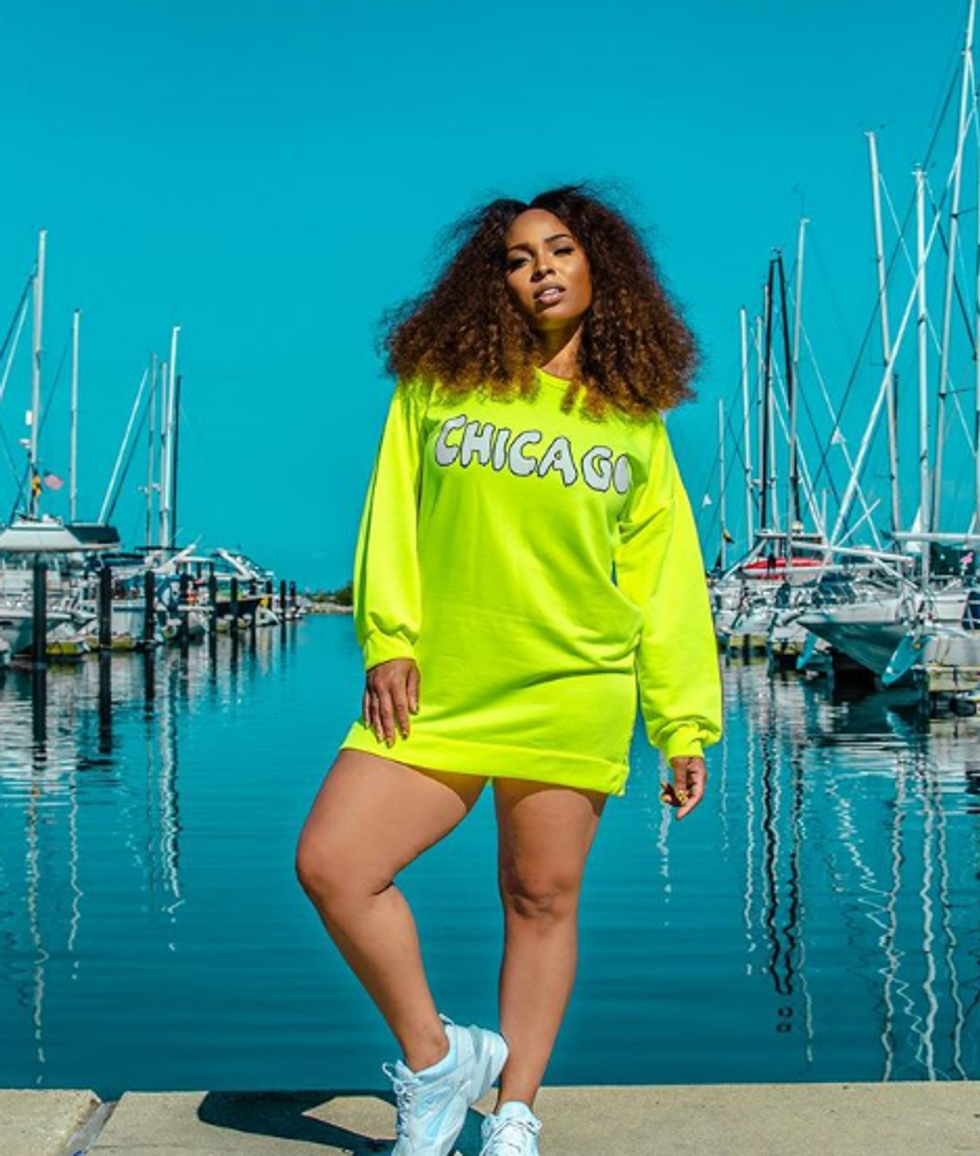 @charmainej_tv
And Charmaine, whose resume boasts work experiences with companies like CBS and Groupon, says she fits somewhere right in that category. The 28-year-old reality star said, "Being a black woman on reality TV, you're almost immediately tossed in a box and labeled as 'ghetto,' 'loud,' 'materialistic,' 'ratchet,'" she adds. "It's portrayed that all our men do is cheat on us, that all we do is fight, and all of that is just so wrong.

"There are so many amazing black women on reality TV who are killing it in their fields. We are badass, we are hard workers, we're beautiful. We turn up sometimes, yea, but there's so much more to us and I'm living proof."
Sadly, Charmaine says these erroneous, far-fetched misconceptions of the black woman on reality TV have literally gotten doors shut in her face. During season one of Black Ink Crew: Chicago, she found herself in a scandalous debacle with a fellow castmate, and was subsequently blacklisted from Common's annual gala in Chicago.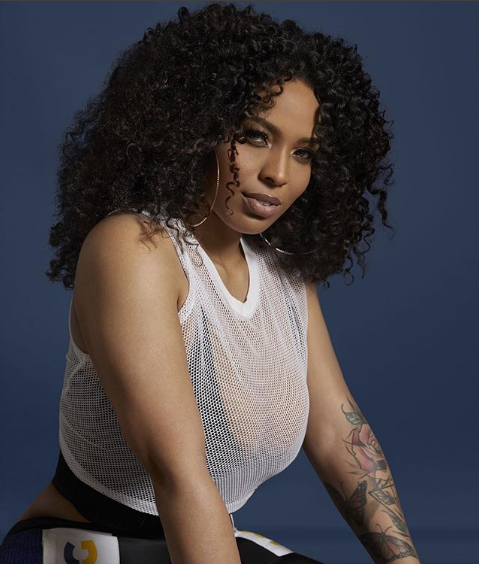 @charmainej_tv
She told xoNecole, "Common has a gala in Chicago every year and that year I had my publicist reach out for me to attend and they came back saying I specifically could not attend the event. That hurt me to my core, I cried and cried and cried."

"For me, I had to take a step back on how free I decided to be on TV. I will always be myself and be open but, I thought, 'Maybe don't put everything on TV.' When I first started on reality TV, I was always myself but I did it at a times 10. I had a job to do and in real life if someone comes at you, you might walk by and ignore them, but when the cameras are rolling you're going to fight back.
"Do they always depict me in the way that I want to be seen? No. But it is what it is."
Despite the tough lessons she's had to learn, Charmaine has done what a lot of reality TV stars could only dream of; bounce back from the on-screen fights, scandals, and drama to successfully launch a brand that's not only growing, but flourishing.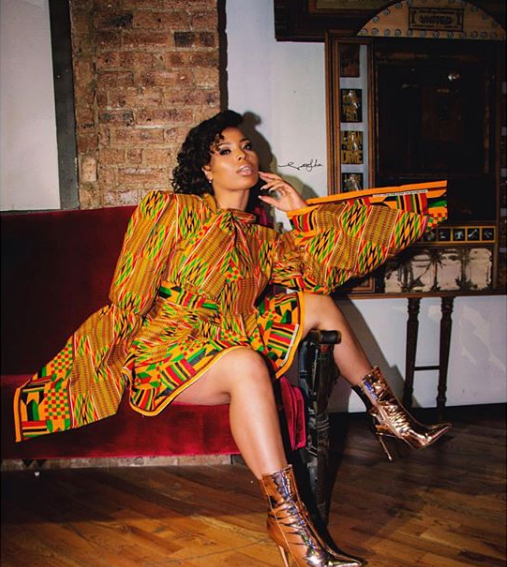 @charmainej_tv
From hosting her very own radio show, launching a burgeoning culinary empire complete with an online cooking show and an apron line, to being the go-to hostess for concerts and events around Chicago, landing a possible role in a Netflix exclusive series, Charmaine is out here proving that her ability to twerk does not affect her ability to work.

"Yea I want to twerk and yea I want to turn up, but I'm a smart girl, and people see it," she adds. "I wouldn't have been able to launch my own brand or get a job or do any of this. It's been hard to come to these harsh truths and realize that some of my actions on reality TV have affected me, but I'm bouncing back and out here living my best life."
But let's face it, we live in the age of social media, trolling, and keyboard gangsters, and anyone trying to live their best life could potentially be the victim of online bullying and body shaming. Charmaine says being on TV, it's hard to be the bold, confident woman she really is when everything about the way she looks is picked a part on social media.

"You're in front of the camera and you hope that you look good," she says. "But then you're watching it on TV, and seeing all of the imperfections and seeing all the trolls; for us thick women, it's so hard."
She offers this advice to anyone else who's been body shamed:
"Don't ever worry about what other people think, just do what you have to do to make you happy."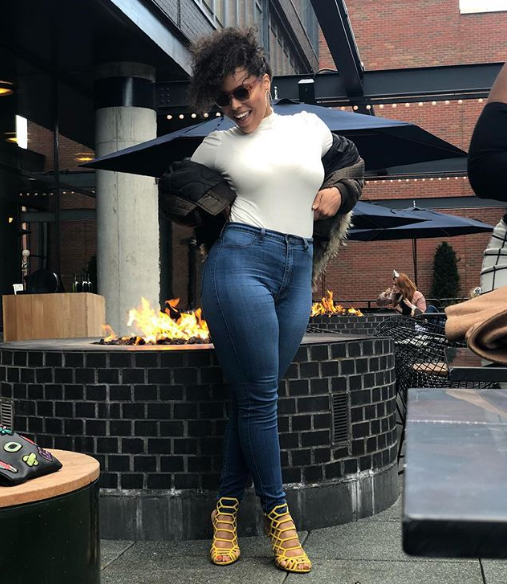 @charmainej_tv
"Don't get caught up in what people think you should look like. Do whatever you need to do to be happy even if it's working out to feel better. Don't succumb to the pressures of society. We all get body shamed; if you're too skinny or too big, as long as you're happy, it's all that matters."

Hindsight is 20/20 and for Charmaine, while her wild antics on TV may have caused her coins and respect in some circles, there's nothing she says she would change about her experience.

"I love Charmaine," she proclaims proudly. "It's hard to put your life on TV but I just try to use this in the most positive way that I can. I've been through a lot already, so I'm like we're just going to film it and move on."
You can keep up with Charmaine by following her on Instagram @charmainej_tv and on her website www.allthingscharmaine.com.