A hot topic in the group chat over the last few weeks has been one critical question, "Why is everyone wearing bike shorts?" All of which have ended with me proclaiming my support for the movement, arguing its age appropriateness and instant cool factor. I reminded my friends that even though we are in the last year of our twenties, we too can tap into this trend without looking like freshers, if done correctly.
Bike, or cycling, shorts were all over fashion week, from Dolce and Gabbana's runway to Naomi Campbell sporting them for Virgil Aboah's Off White Runway at Arise Fashion Week. The Kardashians and co. have been pioneering this trend for a while, with the inclusion of the shorts in the Yeezy Collections. And your IG style crushes have jumped on the wave successfully in most instances, so why can't I? I have pre-warned everyone that I'll be making appearances in a pair this summer, especially at all the festivals and day parties I plan to attend.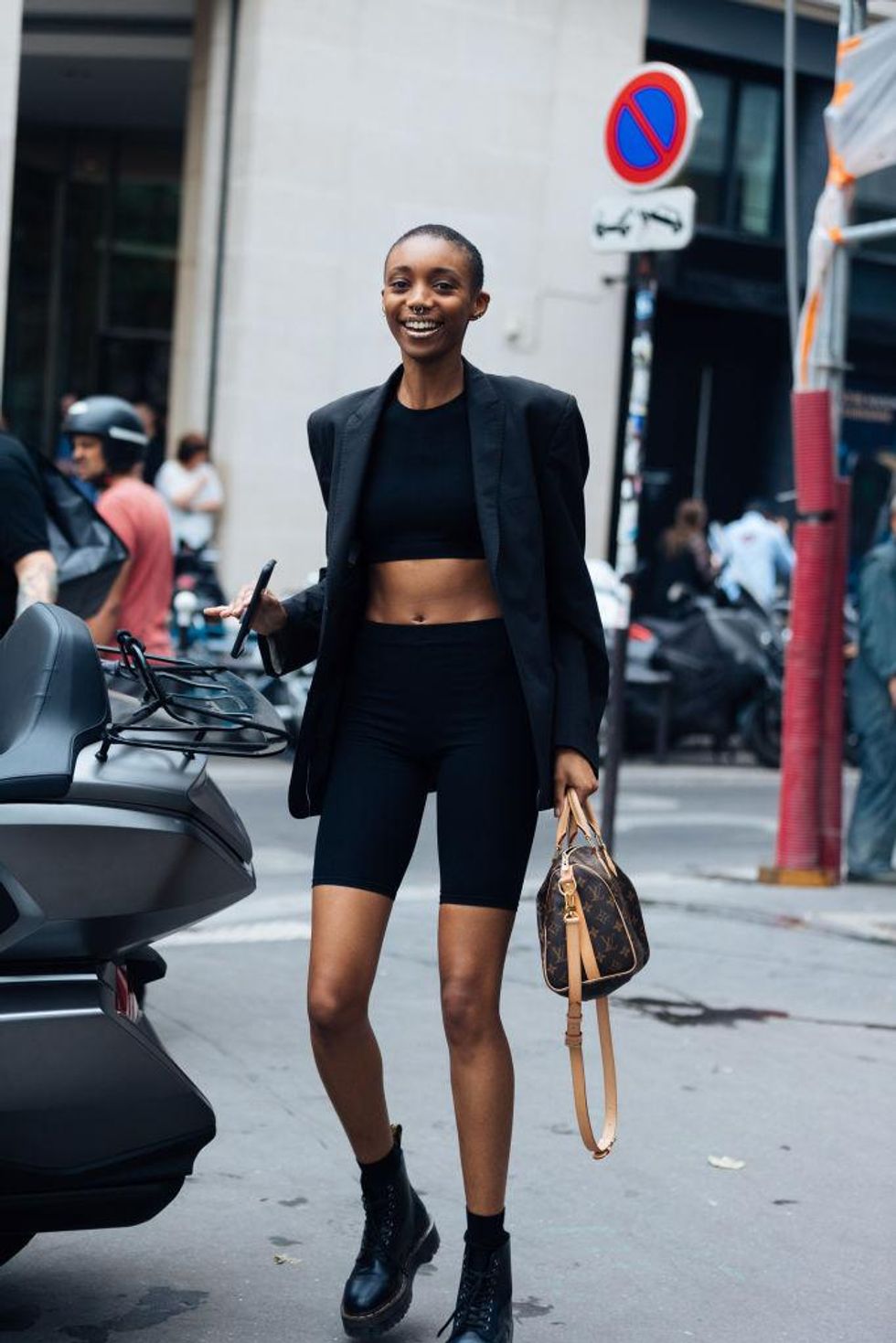 Melodie Jeng/Getty Images
I reassured my friends that I could create a serious look with bike shorts with the right styling and in the right setting. At the very least the lack of chafing prospects this summer will be considerably reduced for non-thigh-gap-having individuals like me. I particularly think they go nicely with an oversized cropped denim jacket or blazer with a matching crop top or bodysuit or just even with an oversized t-shirt.

I took the plunge and bought a slinky pair from BooHoo and they are so flattering and comfortable! You will definitely see me posted up in a city near you in a pair. If you need any further inspiration, check out how some of these influencers styled their favorite pair of bike shorts: