---
OK ladies, let's getttttt in formation, y'all! Our "Black Parade" Queen has spoken! And she has spoken in such a monumental, celebratory way.
As we all know, March has been designated as Women's History Month. And all month long, businesses, social media, blogs, and all the in between, have highlighted women's contribution to society in beautiful ways.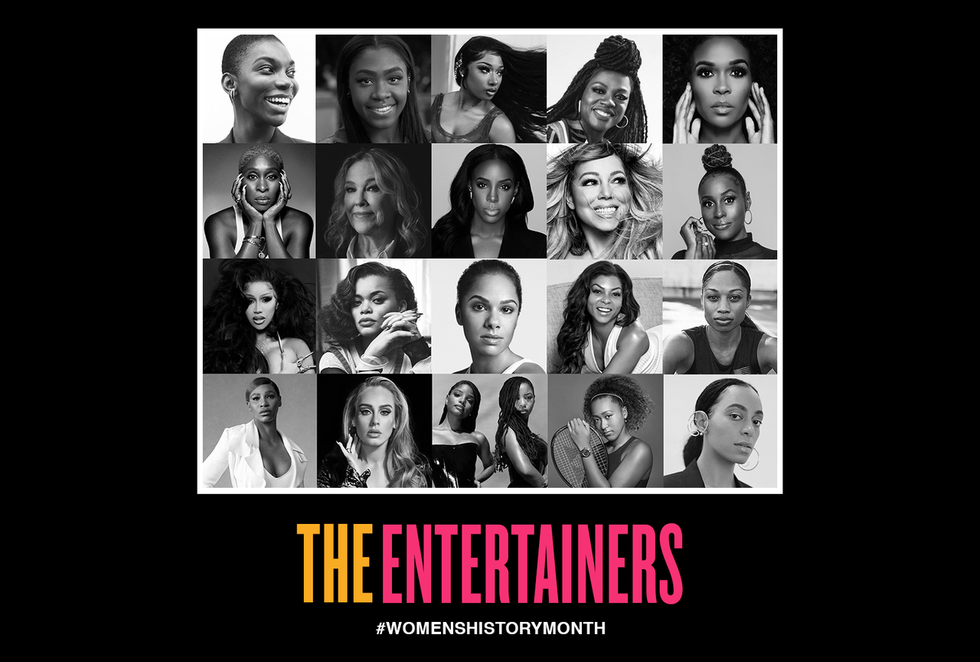 Beyonce.com
For example, Hershey rolled out the hashtag #CelebrateSHE and changed their name is HerSHEy to raise awareness. Secret Deodorant released a docuseries titled, Secret Superhero Moms, and pledged $1 million to support more than 100,000 women and their families with childcare, workforce development and barrier reduction. And although we celebrate women every day, we've also highlighted ground-breaking women who have risen to the occasion of excellence.
But now that the month is winding down, the final infinity stone has been collected, signifying the completion of the celebration as one of the most powerfully decorated women in history decided to highlight a few women of her own.
And that woman issss—let's say it all together now—Beyonce.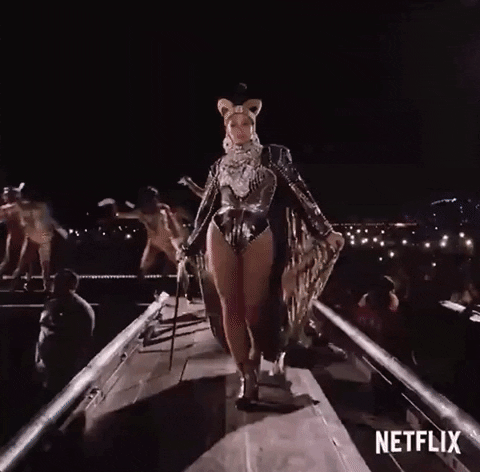 Giphy
Up first, Thanos, herself, took to her website to recognize a handful of entertainers, rule-breakers and truth-sayers, across various industries. Of the entertainers, she says:
"Their passion and brilliance shone on courts, Zoom stages, streaming services, television, books, dance and song. They gave us joy and provided escapism in the midst of an overwhelming year. For Women's History Month, we honor the women entertainers (and sports greats) who rose to the occasion in delivering stand out feats that made us all shine."
These women include: Adele, Andra Day, Allyson Felix, Cardi B, Catherine O'Hara, Chloe x Halle, Cynthia Erivo, Hallie Mossett, Issa Rae, Kelly Rowland, Megan Thee Stallion, Michelle Williams, Mariah Carey, Michaela Coel, Misty Copeland, Naomi Osaka, Serena Williams, Solange Knowles, Taraji P. Henson, and Viola Davis.
Next, were women who are "creating their own way to tell their stories, finding other avenues to get to the destinations, and breaking every rule in the process." 
On this list was: Janet Mock, Laverne Cox, Jane Fonda, Bozoma Saint John, Thasunda Brown Duckett, Meghan Markle, Amina J. Mohammed, Maxine Waters, Rosalind "Roz" Brewer, Stacey Abrams, Alexandria Ocasio-Cortez, and Elsa Majimbo
And in her last group of women, Bey spotlighted several truth-sayers, wishing that "grace continue to lie at their feet," and that "every girl walk in their footsteps."
These women were none other than: Amanda Gorman, Tamron Hall, Tamika Mallory, Brittany Packnett Cunningham, Michelle Obama, Cleo Wade, Oprah Winfrey, Tarana Burke, Lena Waithe, Gayle King, Luvvie Ajayi Jones and Angela Rye.
Queens.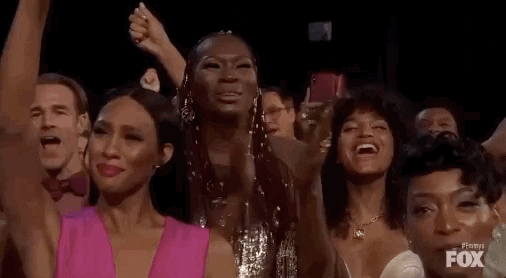 Giphy
OK, can I just say, I am here for this? Likeeeeee, front-of-the-class-mark-me-present-attending-every-event-I-need-to-attend, here. Not only is Beyonce highlighting women on her platform who have put it all on the line, she comprehensively did so in a way where she took a step back from her power, and relinquished it to others.

Taraji has been openly vulnerable for the benefit of the culture for all of 2020, in a lane where so many of us are unfamiliar or struggling (mental health). Luvvie has pioneered a lane of highly clever, highly intelligible women who aren't afraid of speaking with impact. Serena is the greatest athlete of all time and for some reason, has to continue to have to explain *why* when the trophies. speak. for. themselves. And Stacey Abrams. Well, she has single-handedly redefined what it means to outsmart, and play, the very game put in place by everyone that ultimately tried to stop you.
These. Are. A. Flex.
So, thank you to these Black women. We are lit. Society doesn't want you to remember that. But...we do.
Are you a member of our insiders squad? Join us in the xoTribe Members Community today!

Featured image by Beyonce.com