Queen Bey is with Hillary!
It's been quite the week for the vocal powerhouse. First, she made headlines for bringing down the house at the CMA's with her crossover hit "Daddy Lessons" and the surprise accompaniment of The Dixie Chicks. And now, she's making a whole nother statement with a performance she held at a Clinton rally last night in Ohio. It was a testament to the kind of performer that Beyoncé has become. She is strategic in the sense that she never hits the stage without there being a message. And while she might sing all of her most familiar and highly regarded songs, there are clear statements being made in the act of her performing, alone.
---
At the CMAs, it was to remind us all of our roots. That we made this. This is ours. The subsequent attempts to erase the cultural significance she displayed that night tried and failed and just further emphasized the "why" behind her "what" in her decision to perform that night. Last night, her performance was to let young voters know who had her vote and to reaffirm the importance of getting out there and voting. Like her, Beyoncé wants her fans to know that change begins with using your own power to be the change you wish to see in the world, something Queen Bey knows better than most.
At the November 4th Get Out the Vote concert event held in support of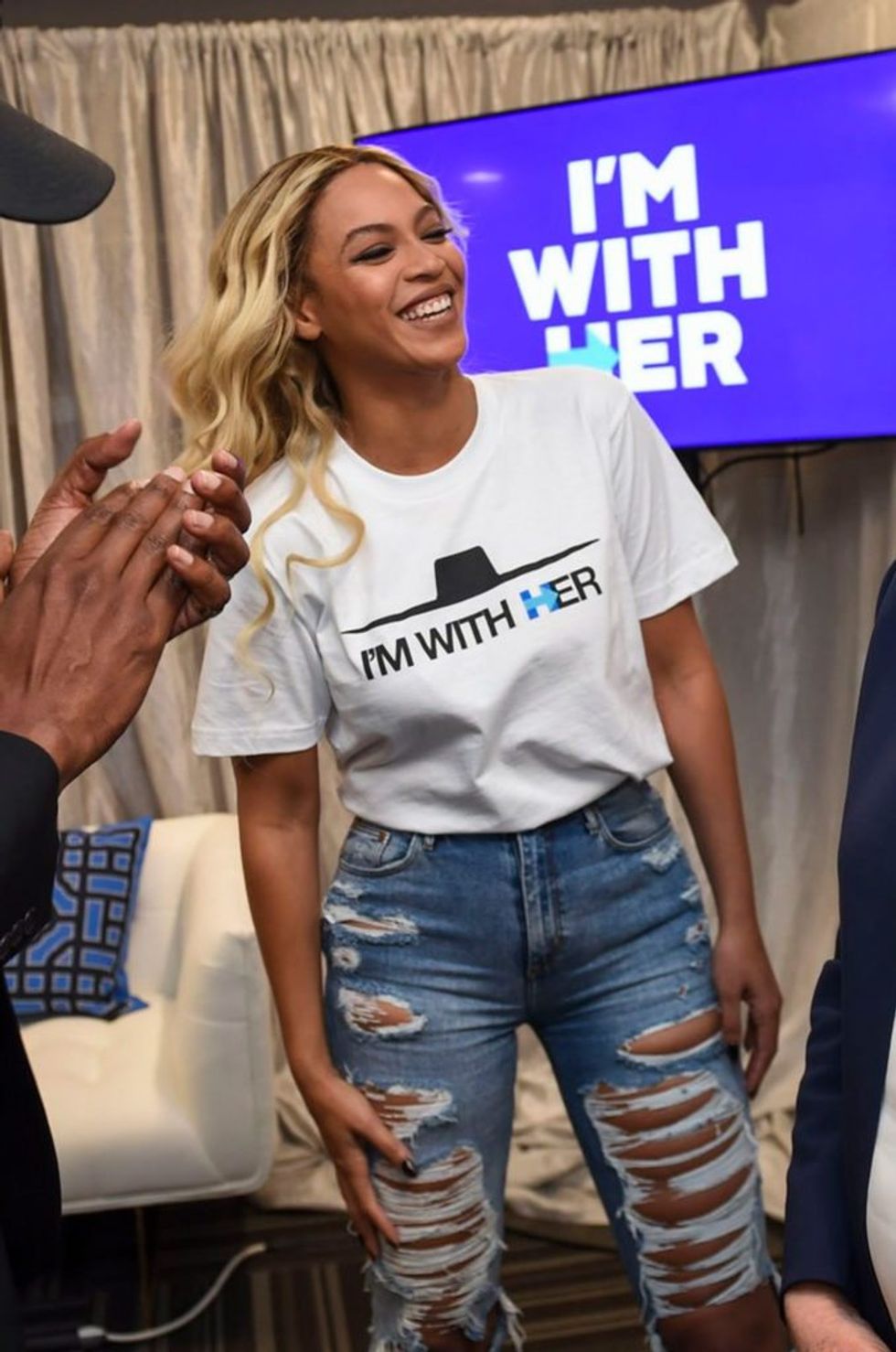 Hillary Clinton happening in Ohio, Beyoncé stood before an estimated 100,000 people and revealed to them why rocking the vote was such a necessity:
"Eight years ago, I was so inspired to know that my nephew, a young black
child, could grow up knowing his dreams could be realized by witnessing a black president in office. And now we have the opportunity to create more change.
I want my daughter to grow up seeing a woman lead our country and know that her possibilities are limitless. We have to think about the future of our daughters, our sons, and vote for someone who cares about their future as much as we do. And that is why, I'm with her."
[Tweet ""I want my daughter to grow up seeing a woman lead our country" - @Beyonce"]
The singer headlined the event with Chance the Rapper and her husband, Jay-Z, who was responsible for throwing the campaign concert in honor of the Democratic presidential elect. Jay has his own thoughts about voting and why he, too, is with Hillary versus "this other guy":
"Our soul is colorless. I want to grow up in a world where our daughter has no limitations. She can feel that she can be whatever she wants in the world. And this other guy, I don't have any ill will towards him, but his conversation is divisive and that's not an evolved soul to me. So he can not be my president. He cannot be our president.
Once you divide us, you weaken us and we are stronger together."
After performing a medley of his own songs, Beyoncé graced the stage donning a polka-dot pantsuit while her backup dancers wore blue pantsuits (in honor of the Democratic party) and I'm With Her shirts. She kicked off her mini concert very fittingly with "Formation".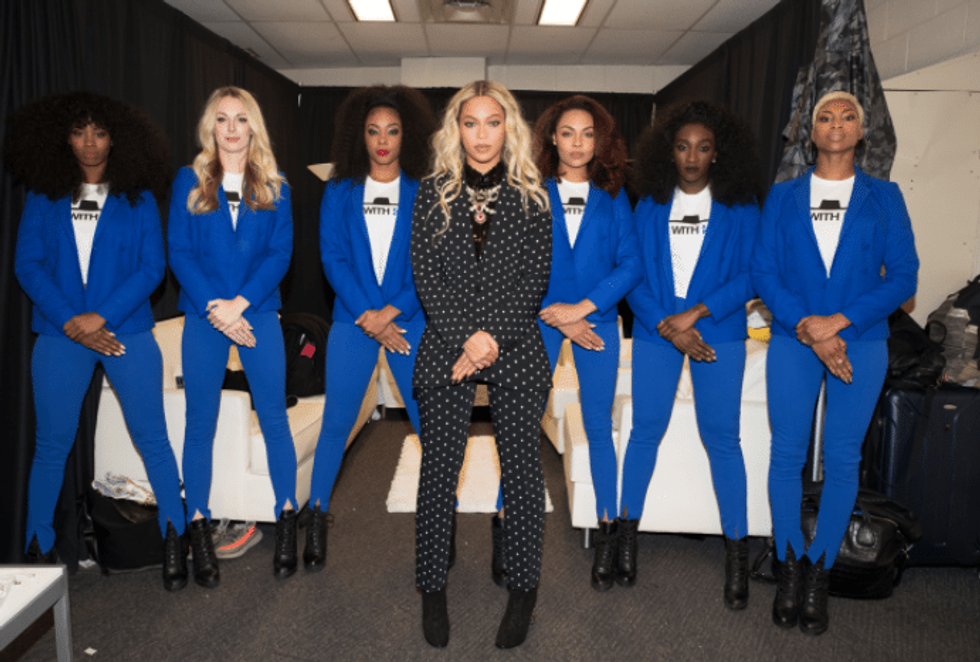 You know you that bitch when you cause all this conversation.
Who are you with? Don't forget to get out there and vote this Election Day, November 8th.