When you think of a seasonal business, you might picture those random Christmas mugs sold on Amazon and or those Valentine's Day baskets with Victoria's Secret lotions in them that your favorite side-hustling auntie sells at work every year. But don't sleep on these kinds of businesses. Whether it's landscaping, holiday-themed, or a bed-and-breakfast, savvy entrepreneurs who offer amazing, unique, and convenient services and products can bank hundreds of thousands, if not millions, in profits .

---
And with Valentine's Day around the corner, now is your chance to consider tapping into a prime opportunity to not only build a flexible side hustle but, if you're really passionate and skilled, a successful seasonal business that can sustain itself year-round. Here are five options to consider:
1. Holiday-Themed Sweets And Treats:
Sales for these sorts of products (candies, cookies, and other dessert snacks) are expected to grow from $36.9 billion to $44.9 billion by 2026. (Let that marinate for a second). It's obvious that people love a good sweet treat, and if you can offer your own recipe, your own way of decorating or packaging, or healthy options (that actually taste good), even better .
​2. Celebration Party Planning:
This includes birthdays and anniversaries, and you can do so many different things in this realm other than actually planning the party. Services like location scouting, venue management, party favors, and party decor creation (or rentals) are all great ways to be part of this lucrative industry. Also, you don't have to limit yourself or your business to small groups, family members, or micro organizations. You can organize large-scale parties for Christmas, Valentine's Day, the Fourth of July, and more. (Think about the last time you went to a New Year's Eve party and paid $250 for a VIP ticket.) As the organizer and backing company, you could make six to seven figures in profit.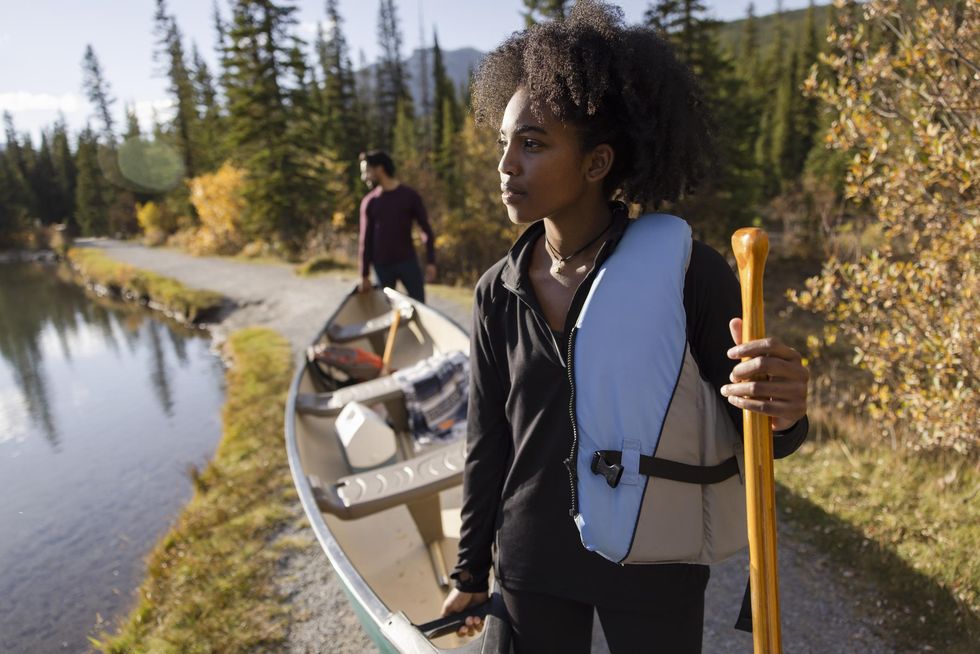 Hero Images Inc.
​3. Food Truck:
You might think this isn't a seasonal business but just remember: This involves working from a vehicle outdoors. (Also, many food truck owners who live and work in places other than popular dining meccas like Los Angeles, New York, and Chicago can only enjoy a consistent stream of customers during a limited time each year.) Even then, it's still possible to make more than $100,000 a year with this venture (and even more if you're in the aforementioned food truck sweet spots). Again, offering something unique, quality, culture-centered, or with a spin to it (Hello: Vegan oxtails, anyone?) is key.
​4. Watersports Adventures or Tours:
This one is perfect for those who might want to live or travel abroad full-time or who just love nature and connecting with people. You can offer parasailing, jet skiing, hiking, bar crawls, and other interactive activities for tourists or locals. This is also something you could start on a site like Airbnb with little overhead costs, depending on the extent of the adventures you're getting into. This industry brings in $124.5 billion each year.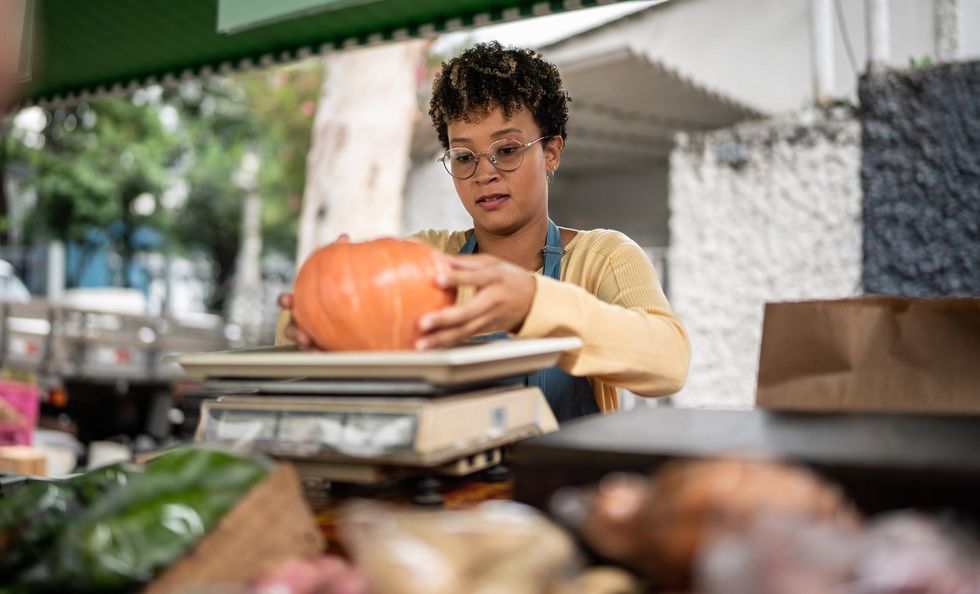 FG Trade/Getty Images
5. Niche Farmer's Market:
If you have a green thumb or are into specialty foods , this might be perfect for you. And you don't have to have a huge farm to do this. You could specialize in offering diverse types of one produce (such as mushrooms, which can be grown right in your backyard, in a home-based grow room, or on rented farmland), gourmet jarred goods (like preserves or pickles), exotic plants, or organic tea mixes in order to stand out and build a unique customer base. Not only would you be serving your community and helping to combat problems associated with food deserts, but you could also be part of an industry raking in at least $2.9 billion.
Featured image by Jose Luis Pelaez Inc./Getty Images
From Your Site Articles
Related Articles Around the Web
Janell Hazelwood
Janell Hazelwood, MAOL, is a journalist, speaker, editor, and consultant who has worked for companies including The New York Times, Black Enterprise, and Conde Nast. She is a proud HBCU journalism graduate and has served, for more than 15 years, as a journalist, editor, strategist and commentary writer. She also holds a master's degree in organizational leadership (MAOL) with a concentration in coaching, allowing her to pursue her ultimate goal as a lifelong servant leader to women professionals, entrepreneurs, and nonprofit founders.
Boost
Nov 02, 2023 08:00 AM EST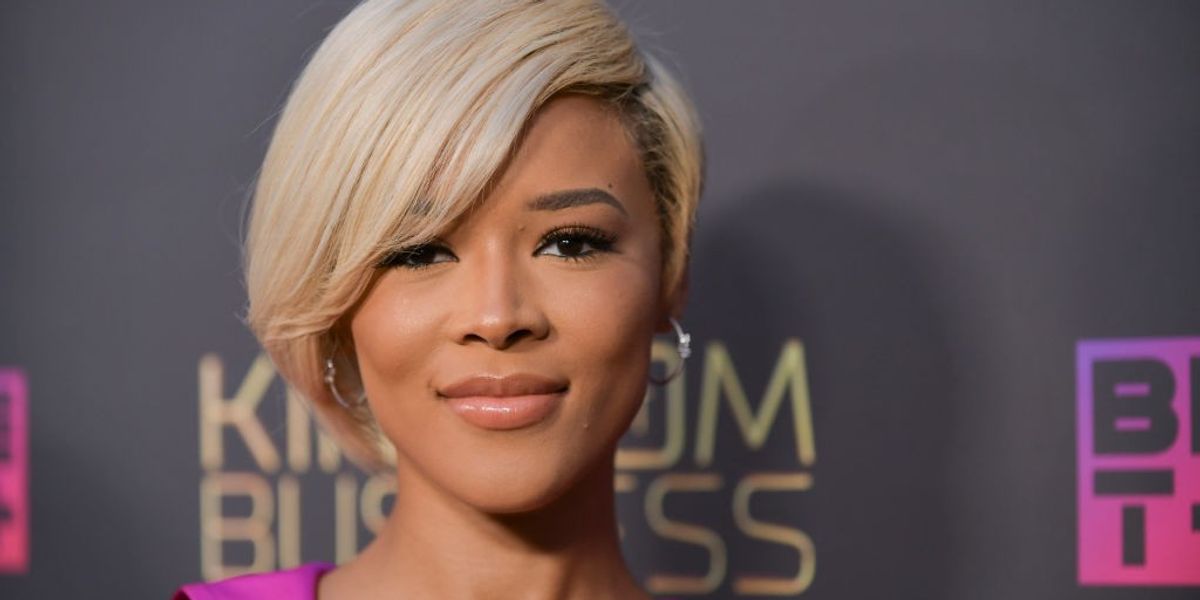 This post is in partnership with BET+.
Kingdom Business is back for its second season, with even more sermons, songs, and serpents. The series picks up where it left off, with actress Serayah as Rbel caught between the stripper pole and the pulpit. With the first lady of the church working desperately against her, Rbel must find a way to live her dreams and honor her friend while figuring out her faith in the process.

Season one served a collection plate of rivalry, deceit, and revenge –– among many other tribulations. Between the 28-year-old's acting, conviction, and harmonious voice, here are a few reasons why season two of Kingdom Business is a must-watch.
If the Spirit Doesn't Move You, Serayah's Singing Voice Will
Rbel, formally known as Rebecca Belle, is a stripper whose life forcibly takes a turn after suffering a tragedy. Through her quest to find the truth, Rbel finds herself at odds with the head of a local church, First Kingdom's Denita Jordan, played by the legendary Yolanda Adams . Rbel unknowingly emerges as what a faithful Christian embodies: a perfectly imperfect human who works every day to try their best while leaning on God. Although struggling with her faith, each ballad sung by Rbel can be felt, as the lyrics relate to personal struggles we all endure in different ways. Gospel songs hit differently when your life is in shambles, and chile, Serayah is singing new life into folks.
Serayah is a Formidable Opponent to The Yolanda Adams
As one of the best-selling gospel artists of all time, it's no easy task to take on the role of a person on the opposing side of greatness. Serayah's Rbel does an excellent job meeting Jordan at her level while shining through her solos. Throughout season one, Rbel emerges as a top streaming artist, an accomplishment that begets something of a holy war.
Serayah's Acting Range is Engaging
As a former stripper trying to make a name for herself in the gospel industry, you can imagine the struggles that could come with it. Rbel goes through a range of emotions, all understandable and relatable. Despite several crises of faith, Serayah ensures Rbel delivers a humbling performance that makes the audience root for her redemption.
The Kingdom Business Soundtrack is Everything
Streaming now on Spotify , Tidal , and Apple Music , the Kingdom Business: Season 1 soundtrack is one you'd want to add to your playlist for high and low times. Aside from four soul-soothing songs from Serayah, the soundtrack also features singles from co-star/Hamilton's Chaundre-Hall Broomfield, gospel artist Chandler Moore, and legend Yolanda Adams.
Serayah's Rbel Makes You Root For Her
With First Kingdom beginning to crumble under the pressure of lies, infidelity, and deception, Rbel's window to take that top spot seems wide open; however, the end of season one showed us the Spirit had other plans. Whether you believ e or not, Serayah's Rbel makes you want to see her win. Who doesn't love a good underdog with a laid 22" bust down? Whether she seeks Him or not, God is proving to be on Rbel's side. But is it enough to turn everything around for her? Will Rbel lean on faith or fear?
With secrets coming to light, success within reach, and the devastating conclusion of season one, you don't want to miss season two––especially with more guest collaborations. Kingdom Business returns to BET+ on Nov 2.
BET+ Original | Kingdom Business | S2 Official Trailer youtu.be
Let's make things inbox official! Sign up for the xoNecole newsletter for daily love, wellness, career, and exclusive content delivered straight to your inbox.
Featured image via Getty Images
Sex
Nov 03, 2023 14:00 PM EST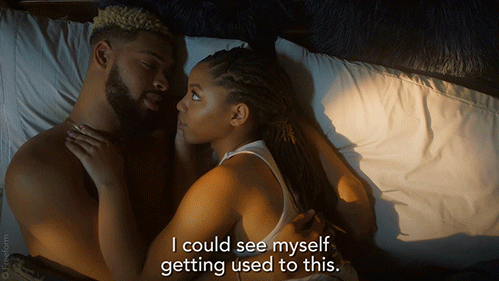 While I was in a session with a married couple semi-recently, I asked them to share one of the best things about being in a long-term, committed relationship . Believe it or not, it was the wife who quickly provided the answer that serves as inspiration for this article: "You have a locked-in-for-life quickie partner. People don't realize how wonderful that is!"
---
Ah, yes, the quickie . It's one of those things that pretty much all sexually active people have experienced before, and yet, I'm not so sure that quickies actually get all of the props and respect that they truly deserve. I mean, I get why because, since reportedly, a little under three minutes technically counts as one, some people think that they are automatically getting slighted whenever a quickie goes down.
Yet, if you give me a little bit of your time today, my plan is to show you that quickies are, by no means, a consolation prize or something to roll your eyes about. If you choose to take in all of what I'm about to say, you could up and realize that one of the best things about your day could be making sure that you either don't start or end one without checking a quickie off of your to-do list.
I'm dead serious, too. Check out 12 reasons why the wife was right — quickies are indeed the ultimate short-yet-potent activity.
Featured image by Giphy