If you're anything like me, you probably have a pretty intense love/hate relationship with your period. On one hand, you know it's something that women do so, every time yours rolls around, it's a reminder that our bodies are working just as they should be. On the other, ugh—there's the bloating, the cramping, the semi-paranoia that you're leaking, and (what really gets on my last nerve), the period pimples that almost always leave some sort of mark behind.
---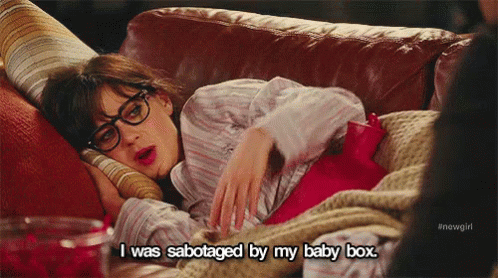 media.giphy.com
Even though I'm almost 45, my periods are still something I can set my watch to—the 21st, sometime around noon. I'm gonna be bloated, there's gonna be a zit in the most inconvenient place on my face, and my first two days are gonna be so heavy that sticking close to home is wise. Lord.

The silver lining is, as I have figured out what to expect (and endure) about my cycle, I've also discovered that the following 10 hacks have a way of making everything about my period a lot more pleasant than they used to be. Thank goodness for that!

Download a Period App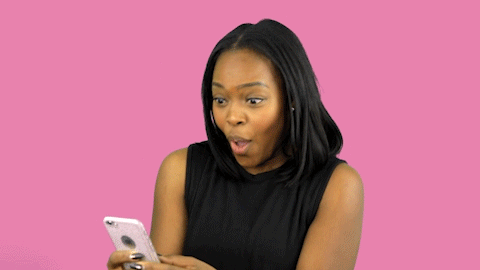 While a lot of people are down for using a period app when they're trying to conceive, some folks sleep on also using them if they're not. Since most physicians agree that a woman can get pregnant five days a month (4-5 days going into ovulation and about a day afterward), if you're sexually-active, you need to keep up with when those days are. If your period is not regulated, your ovulation could be all over the place.
Just so you can actually smile when you see a plus sign on a pregnancy test,download a period app. That way, you can know when it's a good idea to take extra special precautions when it comes to gettin' some so that getting pregnant isn't something that catches you off guard in the not-so-good kind of way.
Buy Some Organic Tampons and Pads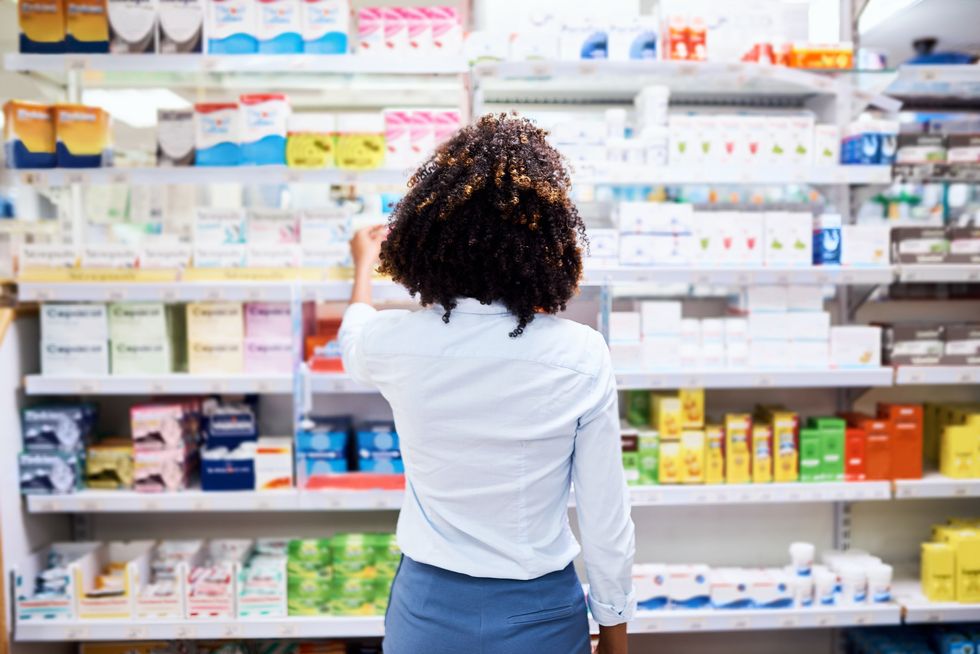 Getty Images
Personally, I prefer pads. I'm pretty sure a lot of it has to do with being taught that blood is designed to flow out and pads make that possible. Not to say that I don't totally get the convenience of wearing tampons (especially as it relates to the non-squishy factor). Either way, it's best to go with organic brands for both. Not only are they hypoallergenic but since they're biodegradable, they're good for the environment too.
Try a Pair of Period Panties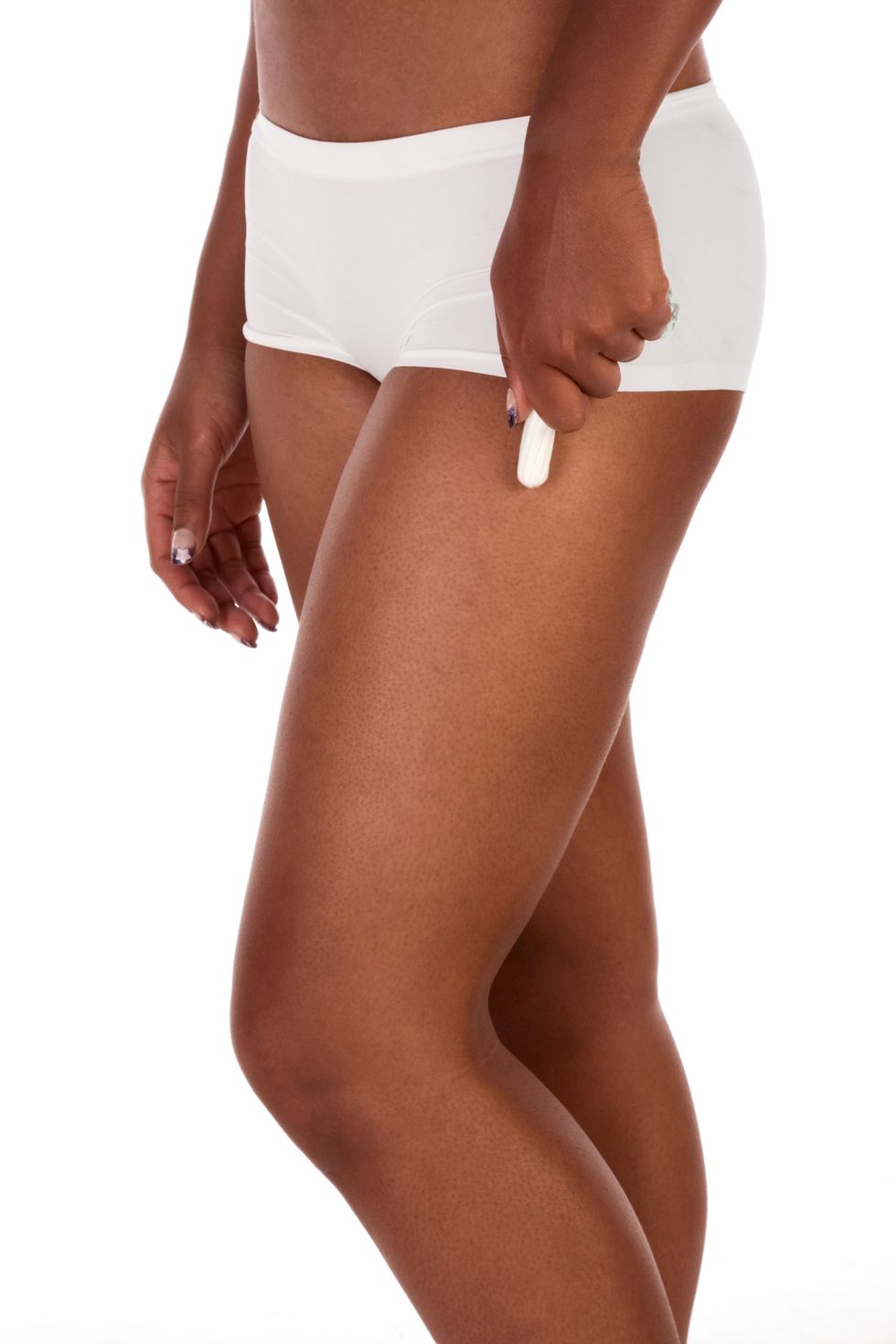 Getty Images
This is how old I am. When I got my first period (at 12), sanitary napkins still came with the belt that you had to wear around your waist. I was a couple of years older before I started wearing the self-adhesive kind. My point? Every time something new comes out as it relates to our menstrual cycle, we're gonna be skeptics, at first. That's why I totally get that you might turn up your nose at any pair of underwear that professes to hold two tampons-worth of blood, but that's just what Thinx panties do.
Personally, I think they're best for light days or when you need some extra back-up for your tampons or pads on heavy ones or when you want to sleep overnight in peace. While they're not the cheapest drawers on the planet (between $24-38 based on the style of panties you want), to know that you can toss all of your period panties away and reuse your Thinx makes it well worth the price tag (to me).
Invest in a Menstrual Cup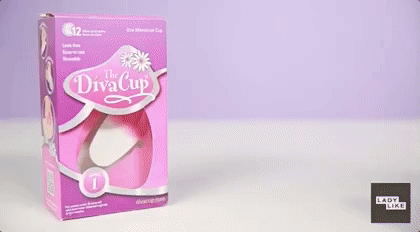 Something that is proven to make menstrual cramps so much easier to bear is having sex; more specifically, having orgasms from sex. The oxytocin that's produced from them helps to relieve uterine pain and discomfort.
That said, if you and/or your partner cringe at the sight of blood, consider using a menstrual cup or, my personal favorite, menstrual disc. Someone convinced me to give the disc a try and I must say that it was remarkable to not see or even feel any blood the entire time it was in there. Well…that is until it's time to take the disc or cup out. Then it's a bit like a murder scene.
However, women have told me that they've had sex and not even told their man they were on their period, thanks to the cup/disc, so…that makes all of the blood fingers worth it. Right? (If you wanna figure out, which cup is best for you, take a quiz here.)
Pay Attention to Your Blood's Color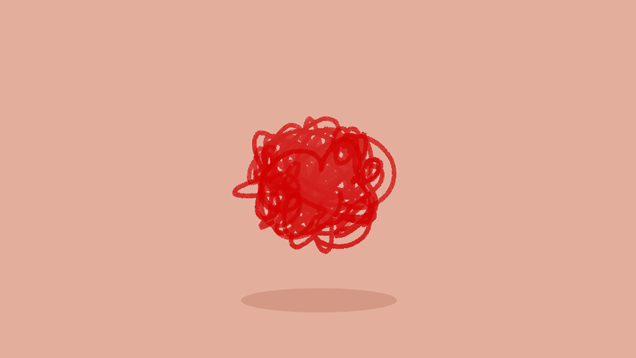 Just like your vaginal discharge can tell you a lot about your health, so can the color of your menstrual blood. Bright red is the color of new blood. Dark red is the color of blood that comes out in the morning time. Brownish red is old blood (typically what you'll see towards the end of your cycle). Pinkish red is usually what happens when you're spotting (although it can also be a sign that you are vitamin deficient). Orange-red is somewhat OK, but if the texture and scent are also different, see your doctor. It could be a sign that you've got an STD. And finally, if your blood happens to have a blue or purple tint, that tends to mean that your estrogen levels are higher than normal and you need more fiber in your system to balance them out.
Take Some Evening Primrose Oil, Calcium and Vitamin E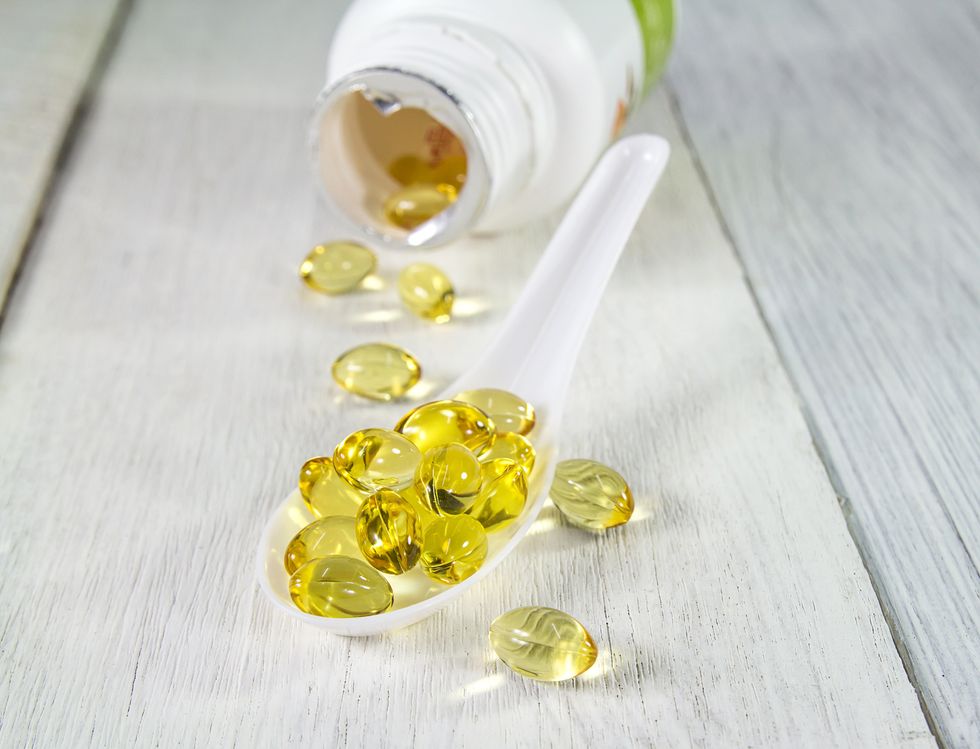 Getty Images
Something that has totally changed my life is evening primrose oil. It's a gamma-linolenic acid that contains anti-inflammatory properties that decrease PMS symptoms and perimenopause and menopause symptoms too. Since I've added it to my daily diet, I've had very little breast tenderness and no cramping discomfort at all.
As far as calcium goes, a lot of women have PMS symptoms simply because they are low in it. But if you take around 500 mg a day, it can reduce fatigue, cravings, and even feelings of depression. Personally, I prefer taking a calcium, magnesium, and zinc blend because the combo also calms my nervous system and helps me to sleep more soundly.
Vitamin E is cool because it slows down prostaglandins (compounds in the body that create hormone-like effects). As a result, cramps decrease significantly so. Foods that are high in Vitamin E include almonds, spinach, sunflower seeds, avocados, and mangoes.
Just make sure to consume these things throughout the entire month. You need a while to get it totally into your system in order for them to be the most effective.
Use Geranium Essential Oil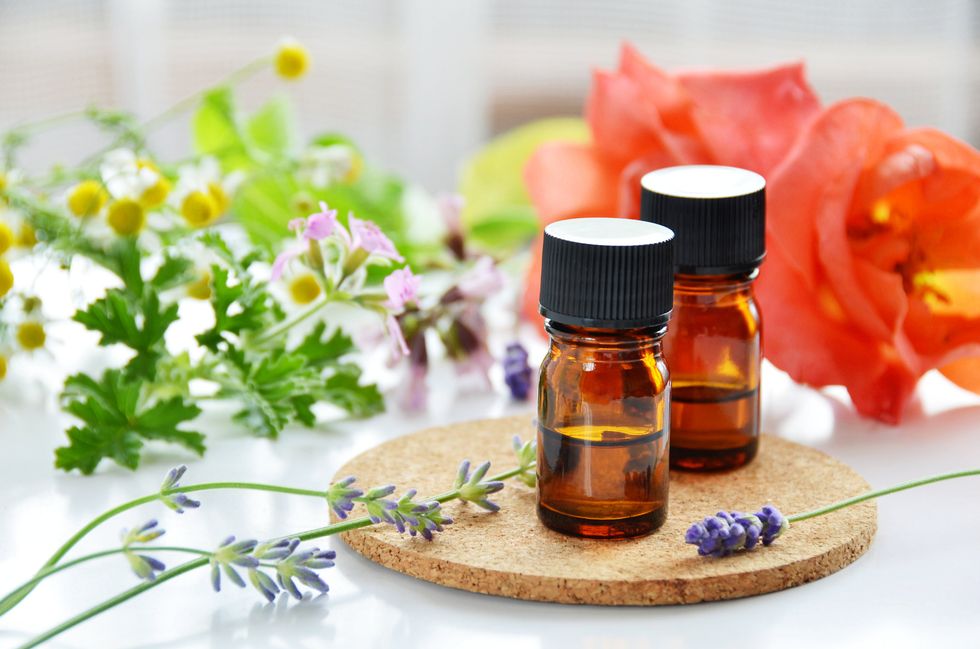 Getty Images
Whether you're looking to regulate your period or to decrease the amount of cramping that you feel, it's well worth the money to pick up a bottle of geranium oil. It's great because it helps to balance out your hormones. This is also the kind of oil that regulates your blood flow by constricting your blood vessels. Plus, it contains anti-inflammatory properties to relieve cramping and discomfort.
Usage tip: It's most effective if you add 3-4 drops of it into a carrier oil like sweet almond, avocado, or grapeseed and then rub your abdomen area with it, 2-3 times per day, during your period.
Eat Toast and Melons. Don't Eat Dairy and Sugar.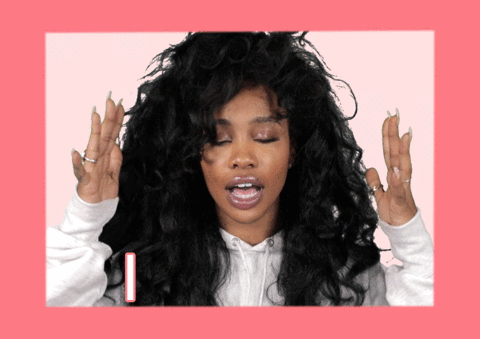 It's pretty common to experience cravings while you're on your period. Just keep in mind that what you eat will determine a lot about how good or bad you'll feel until your cycle is over.
Foods that make the thumbs up list include toast and melons. Whole grain toast, because your body needs carbs during this time and it's a complex one that's better for you than cake or cookies. Also, whole grains produce serotonin in the body which soothes and relaxes you (which is why whole grain popcorn is a great "period food" too). Melons are beneficial because they contain something known as Cucumis melo; that's relevant because, in the days leading up to your period, your body stores up salt and fluids. Cucumis melo is a compound that flushes unneeded water from your system so that you have less bloating.
Foods that get the thumbs down? One of them is dairy. That's because it contains arachidonic acids. What those end up doing is triggering your prostaglandins in your body and increasing the intensity of your cramps. Another no-no is sugar. Yes, you may crave it, but it's a substance that will send your blood sugar levels on the kind of roller coaster ride that will throw your testosterone and estrogen levels completely off. In fact, a lot of women's mood swings during PMS can be directly attributed to them giving into their sugar cravings.
Don't Drink Coffee. Do Drink Peppermint Tea.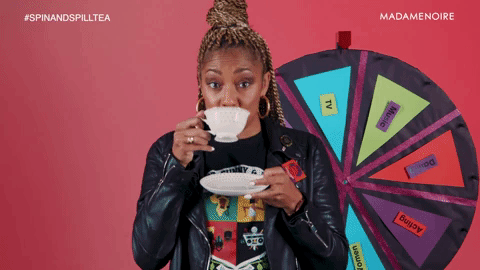 No matter how much you love a piping cup of java in the morning, in the days leading up to your period and until it ends, try your best to go without it (or, at the very least, drink some decaf). The caffeine that's in coffee naturally causes your blood vessels to constrict. When that happens, your cramps feel stronger and can even last longer.
Instead, opt for some herbal tea; preferably peppermint tea. The antioxidants in it will make PMS symptoms like bloating and fatigue less of an issue. Plus, the menthol and anti-spasmodic properties that are found in peppermint leaves will provide a cooling effect on your reproductive system while lessening your cramps simultaneously.
Take a Nap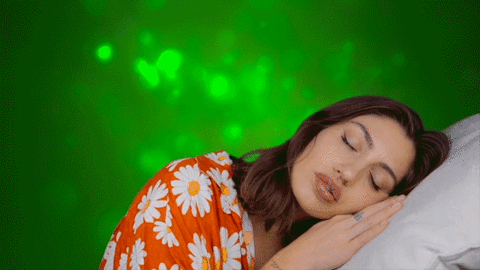 If you're someone who feels severely sleep-deprived during your period, you are not alone. Reportedly, 23 percent of women claim to not get enough z-z-z's the week before their period and 30 percent claim to toss and turn during the week of their cycle.
Aside from the fact that power naps increase productivity and creativity, reduce stress, and betters your mood, it can also relax your reproductive system so that your period doesn't drain you quite so much.
You can take advantage of all of these benefits by laying your head down for 10-15 minutes. Definitely something to think about when you're trying to decide between taking a nap in your car or going to the closest drive-thru on your lunch break.
(Hint, the nap is your better bet!)
Take care of you; especially during that time of the month, OK?
Featured image by Megan Madden / Refinery29 for Getty Images