---
There are less than 50 days left in 2019 meaning that there is only time for two, at best, three trips to the nail salon left before the year ends. Turning over a new leaf means trying out new trends, embracing edgy color palettes, and leveling up your nail design game and xoNecole has all of the nail design inspiration that you need before we bring in the new year.
From entertainers like Lizzo and Normani to actresses like Kerry Washington and Laurier Harrier, there were a few celebs that gave us major nail envy this year and we have all the details.
Scroll below to check out 15 of our favorite nail moments this year:
Justine Skye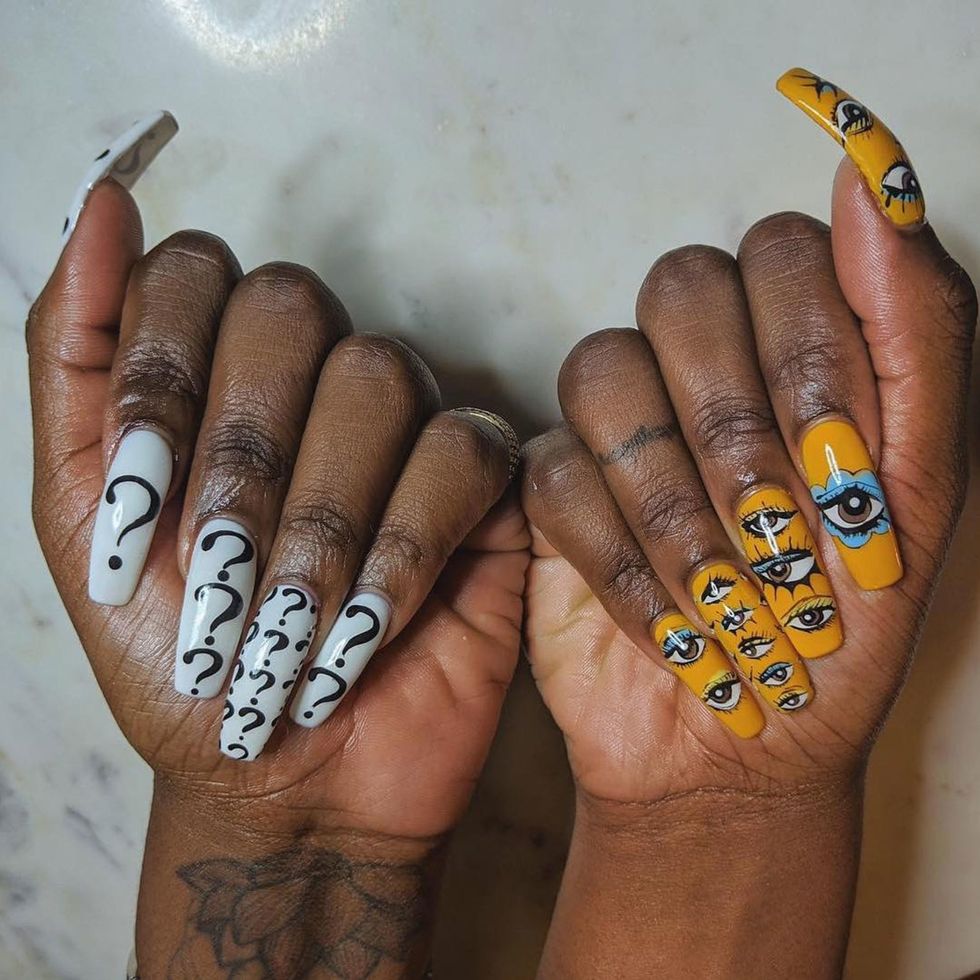 Instagram
Justine Skye's nail tech is a whole beast in these streets and this set of spooky designs proves that you're not doing too much. They're just not doing enough.
Laura Harrier
Laurier Harrier did not come to play at this year's Met Gala and her metal and Swarovski crystal-encrusted set of acrylics deserves all of the awards.
Cardi B
Cardi B made sure her candied Swarovski tips matched her red bottoms at this year's Met Gala, where she wore a dress that took more than 2,000 hours to create.
Justine Skye
Justine's Skye's fun twist on a French manicure was one of the many trends that we were all over in 2019.
La La Anthony
Both La La Anthony and Heather Sanders rocked this set of handpainted jelly pink matte nails that were crafted by LA nail artist, Chaun P.
Zoe Kravitz 
As entertainment royalty, it's only right that Lisa Bonet's fashionable mini-me would make the list rocking a set of black/negative space nails that we couldn't help but screenshot.
Justine Skye
Cloudy days are a thing of the past with this scenic nail trend, which is sure to boost your mood every time you catch a glimpse.
Rihanna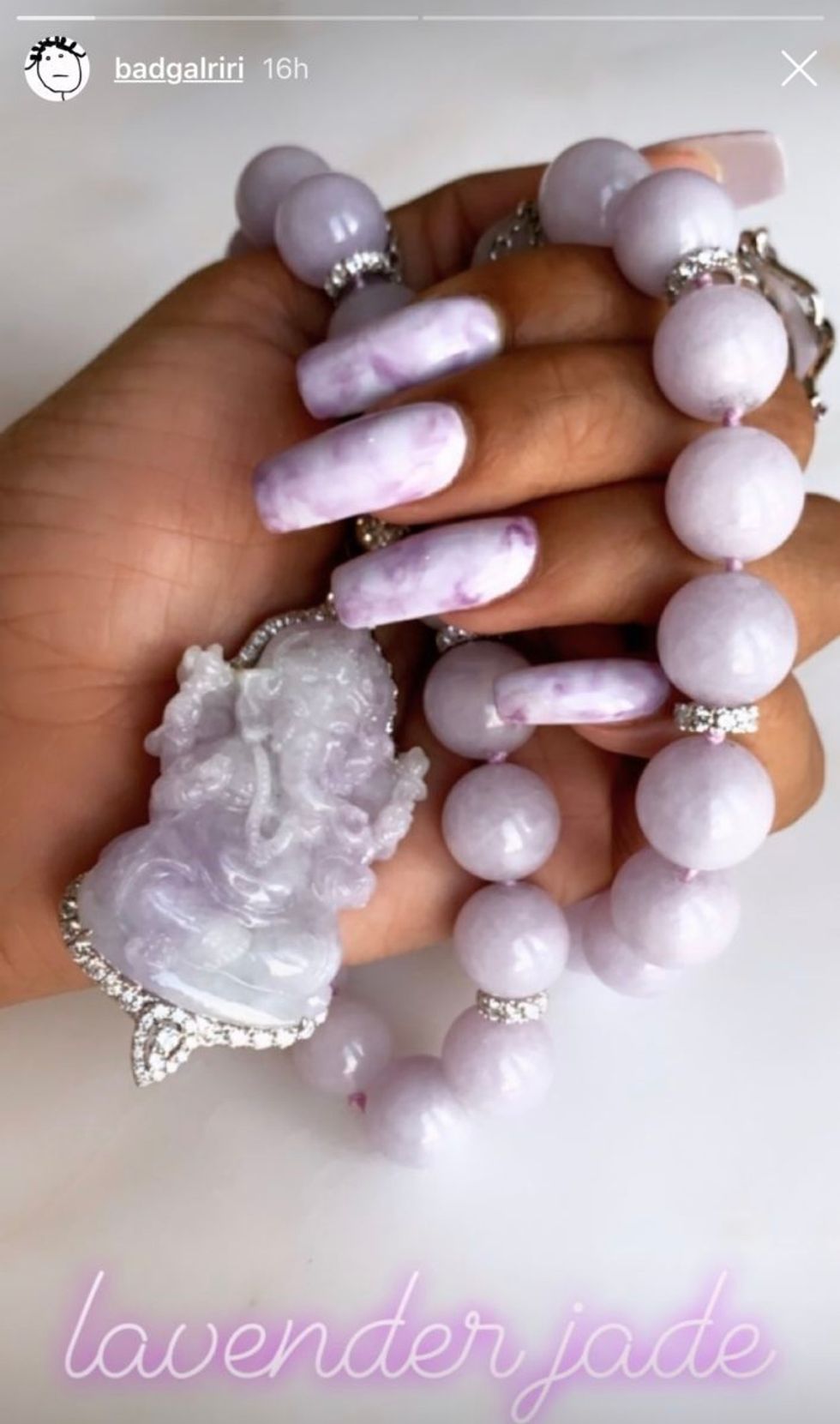 Instagram
This simple yet sophisticated set of lavender jade acrylics was rocked by none other than Queen Rih and will get your chakras all the way together.
Cardi B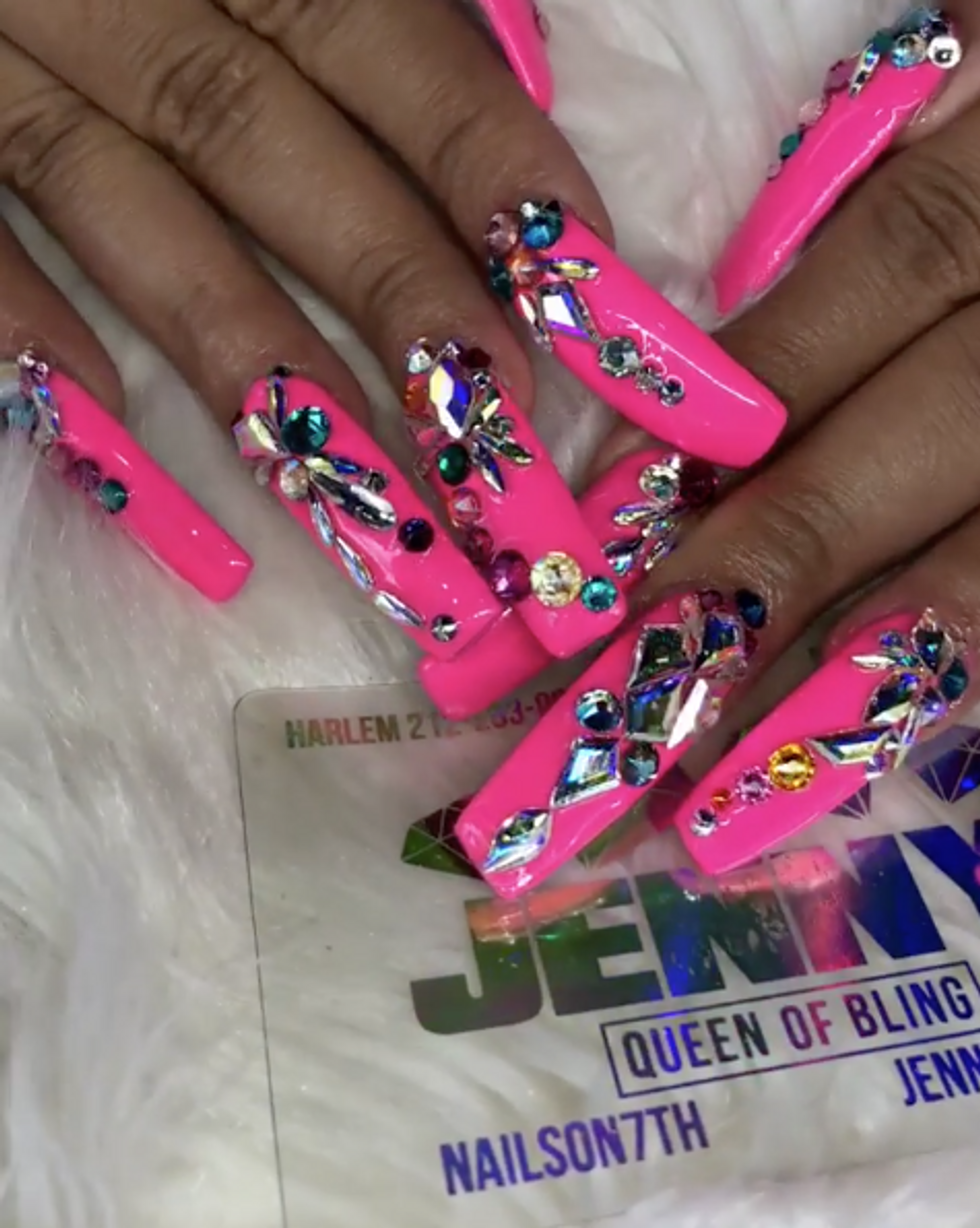 Instagram
Barbie ain't got sh*t on this extra-long hot pink set, complete with big ass multicolored crystals.
Zendaya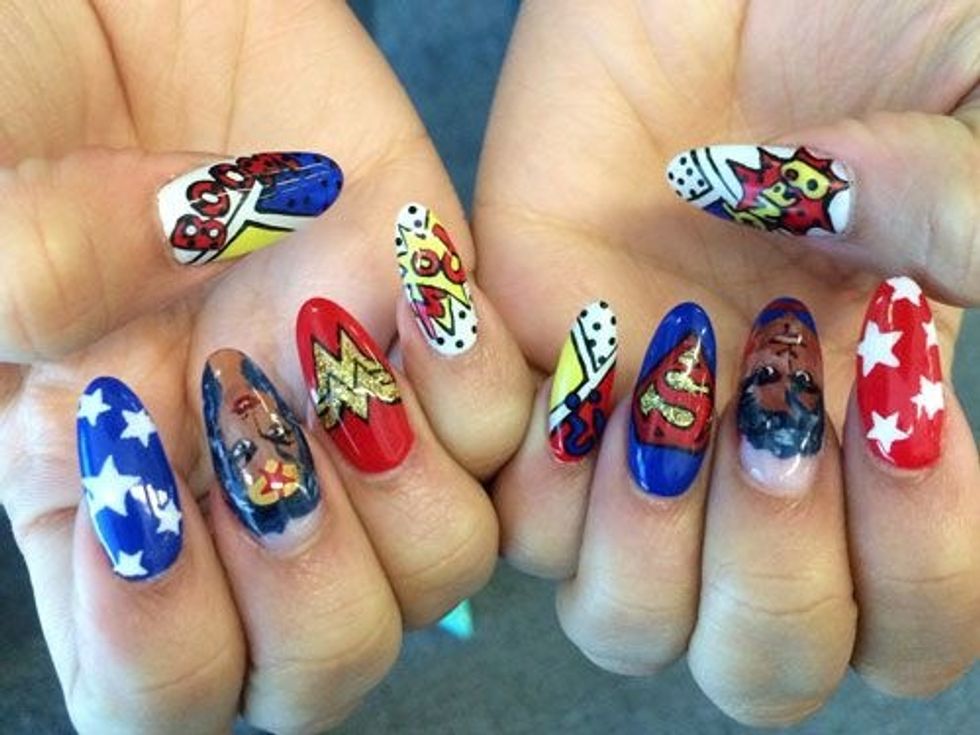 Instagram
Not all heroes wear capes and Zendaya giving us this supernatural nail inspiration is definitely sure to save the day when it's hard to pick a color at the salon.
Lizzo
Lizzo came through drippin' all the juice, both literally and figuratively.
Zendaya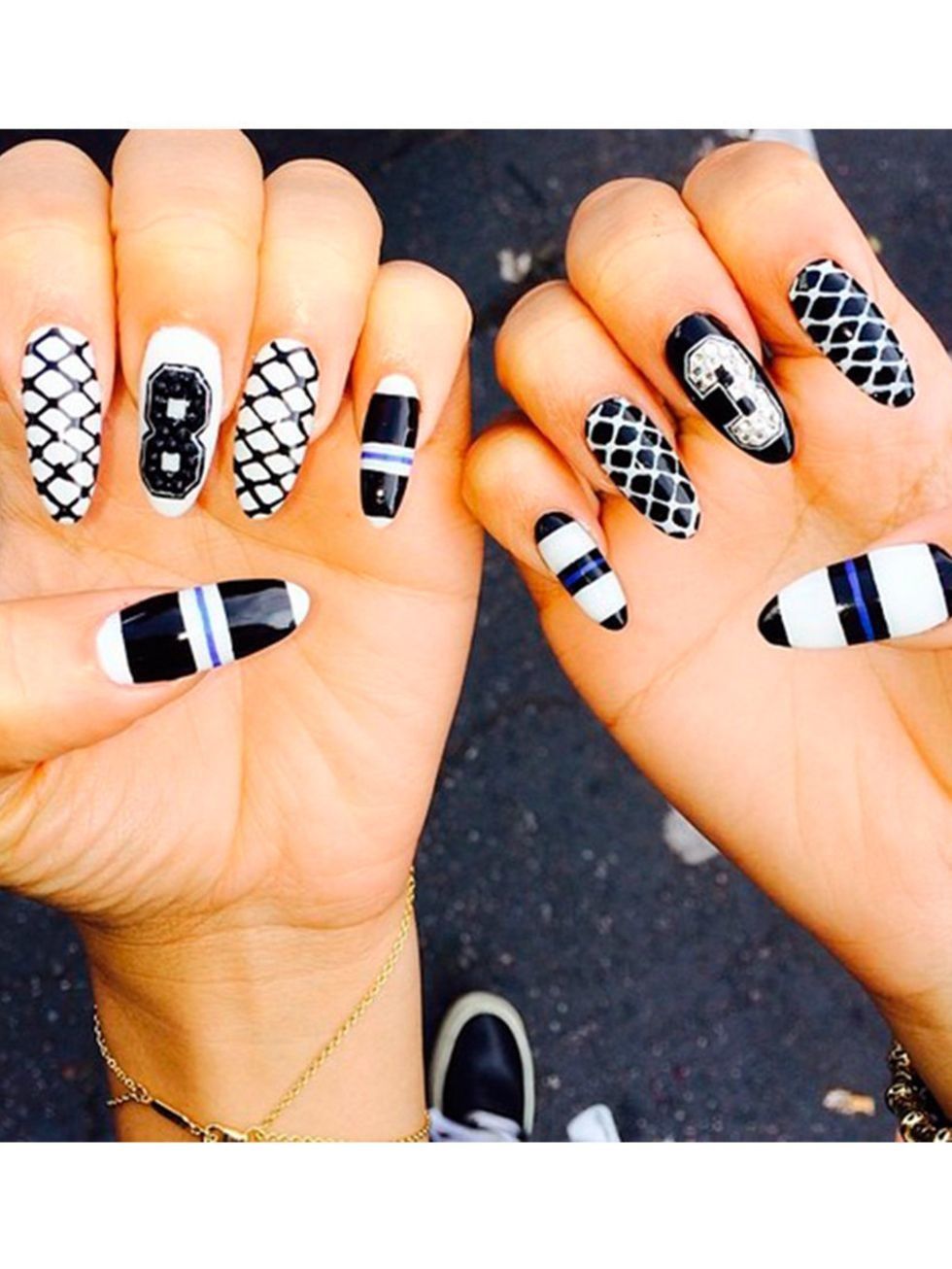 Instagram
Monochrome is never a bad idea, and Zendaya knows this well.
Kerry Washington
I was today years old when I learned that Kerry Washington was my nail goals and now it's my life's mission to find the nail artist who pulled off this bold, yet simple look on our fav.
Normani
They say you should go bold or go home and it's clear that Normani isn't shutting the party down anytime soon.
Lizzo
Lizzo is here once again with the win with these envy-worthy gold plated nails that we need ASAP.
Want more stories like this? Sign up for our newsletter here to receive our latest articles and news straight to your inbox.
Featured image by Instagram.