---
Earlier this week, B. Simone had the internet in shambles when she seemingly confirmed a relationship with DaBaby after months of flirtatious online banter between the two. It wasn't until later when the duo revealed that the image was from a recently released short film that has since amassed more than 2 million views in only 24 hours.
B. Simone's latest move is only one example of the multihyphenate mogul's social media magic, and our good sis just dropped a book that gives us the method behind her marketing genius.

In Baby Girl Manifest The Life You Want, which has already sold 10,000 copies in two days, we see a compilation of the influencer's personal diary entries from 2014-2017 that will inspire you to stop self-doubt in its tracks and manifest the life that you want. She wrote on Instagram:
"You ladies (and gentlemen) that receive this book will embark on a new journey and it will help you start your road to manifesting the life you've always wanted 💕 I put my heart into this book and I know it's going to help so many people all over the world! I have personal diary entries in the book from my actual diary, and it's 4 chapters of information!!! MANIFEST YOUR FINANCES, MANIFEST AFTER THE SUCCESS, MANIFEST YOUR CIRCLE and MANIFEST AFTER THE BREAKUP!!!! Change your mind and change your life! It starts with your mind! I'm the MANIFEST QUEEN anything I want, I GET! Order my book now and start manifesting the life you desire."

For more news that's popping in the media this week, scroll below:
Details On Lauren London & Nick Cannon's Touching Tributes To Nipsey Hussle On The One-Year Anniversary Of His Death
It's been one year since Nipsey Hussle was senselessly murdered outside of his store in South L.A., and 365 days later, his longtime partner Lauren London is still making sure that the marathon continues. In a touching Instagram post, Lauren wrote:
"Time is deceptive. It's been a year since you transitioned. The pain is as heavy today as it was a year ago. God knows I would give anything to see you again. I didn't think I was going to survive a second of any of this. Prayers have kept me together. The kids keep me going and Gods Grace and Mercy have carried me this far. As today makes a year, I stand strong because of you. Because I know you wouldn't have it any other way. Because I recall every late night conversation we had about resilience and fear. Because you were my greatest teacher and because you are still with us, in spirit."
Among other celebrities who showed love for the fallen legend was Nick Cannon, who released the trailer for Strong Enemies: The Untold Case of Dr. Sebi, keeping a promise that he made to the late-rapper shortly after his death. Nipsey, who was studying Dr. Sebi's federal court case, died before he was able to release his research, a cause that Nick has now made his mission. Last year, the Wild N' Out creator wrote on Instagram:
"Where you left off, we gonna carry one! It's a MARATHON, so I'm picking up the baton! Because they can't kill us all. Now, your message is my message! Your work is my work! I know you still rocking with us and your voice will never be silenced because to be absent from the body is to be present with the Most High!"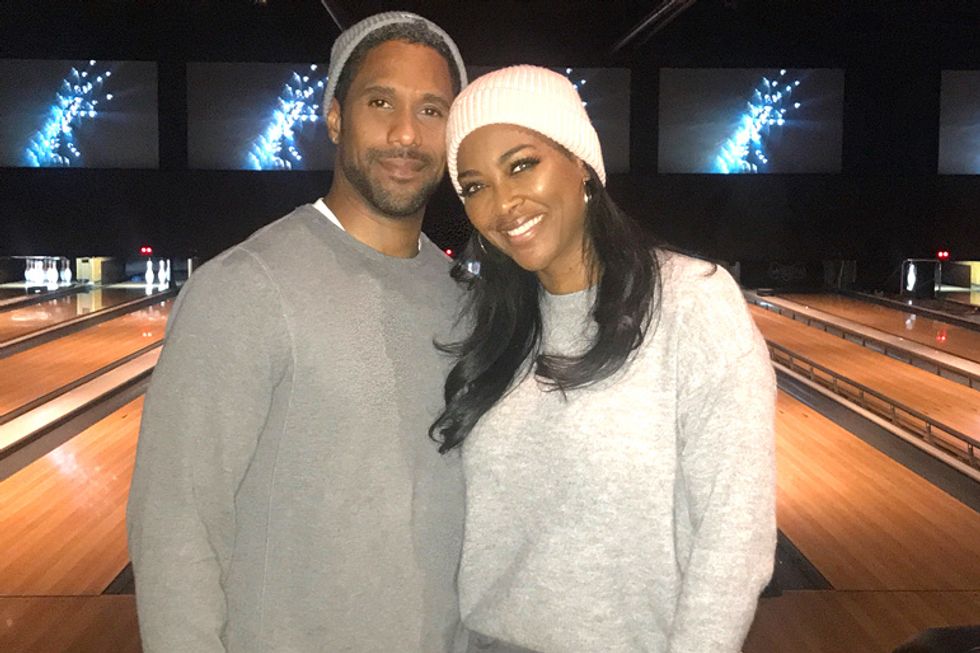 Instagram
Since tying the knot in 2017, Kenya Moore and Marc Daly's relationship has been nothing short of a rollercoaster, and recently, the Real Housewives of Atlanta star revealed that their split was one that had been months in the making. In a recent episode of RHOA, Kenya shared that communication was a major issue in their relationship, so much so, that she wasn't even allowed to speak to his parents:
"I'm not allowed to speak to his mother or father. If you don't know everything about that person's life, you're not being let in."
"One of my issues with him is not being able to have a conversation without yelling or anger or crossing lines. I know it's not me and I know how hard I've fought for this marriage. I stopped caring about my feelings and all I was trying to be was who he wanted me to be and work through everything as best I could to keep my family together."
Every now and then you come across something on the internet that hits you right in the heart and this viral video of a girl shaving her head in support of little sister will have your eyes sweating uncontrollably.
In a video that has now gained the attention of stars like Jada Pinkett Smith and Janet Jackson, we see Cami remind her sister that hair doesn't make you beautiful and I'm not crying, you are.
While we're unsure of the details surrounding the video, we know that there are fewer things in this world sweeter than a sister's love. Cami captioned the video:
"Can't say everything that's been going on has been easy, it's been hard, it hurts. But this isn't for any of you or for me, this is for you Gaby. I LOVE YOU with every bone in my body. U fight…& you do it d*** well. Hair does not make you and even bald you still manage to be the prettiest sister..I love you so so so so much boot boot & every battle you go through, I promise to go through it with you [because] that's what... sisters do."
I'm pretty sure that the internet was made for Black people and the #DontRushChallenge is proof that our creativity knows no limits. From doctors, nurses, and dads to those stuck at home, creatives from all over the world showed out for this viral Tik Tok trend that has given us our entire lives.
Home is where the heart is, but being stuck there for months at a time can be taxing. Luckily, this xoMan curated a free AF, Black AF online mental health conference that will help you get your mental health all the way together. Created by psychotherapist and mental health advocate, Rwenshaun Miller, the conference will be live on Friday from 3 to 6:30 PM EST and will feature commentary from founder of Therapy For Black Girls, Dr. Joy Harden Bradford.
Register online at Rwenshaun.com/centered.

Featured image by Instagram/@bsimone.