"I deserve better than this!" I vented to my college friend over the phone.
What seemed like a dream job out of undergrad had quickly turned into a post-grad nightmare. With a low salary, excessive overtime and a coworker that immediately made me want to throw hands, I was unhappy. After six short months, I was desperately ready to come up with an exit strategy.
---
When I moved to Las Vegas to become a publicist I was excited to dominate the public relations industry. But what I soon discovered was that my entry-level position wasn't as glamorous as I expected. The tedious and nitty gritty work wasn't fun to me and I immediately felt that I deserved better.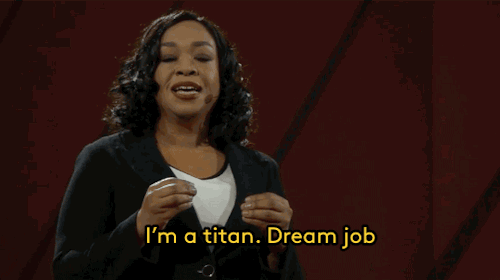 In addition, it didn't help that hundreds of articles told the story about a brave entrepreneur who sporadically quit their job to start their million-dollar business. I wanted to be just like them. But every day, my job reminded me of how far away I felt from my real dreams.
Watching your peers get the promotions and the larger salaries is challenging. So, with barely any notches in my work experience belt, I was already pointing out every reason why I should be further in my career.

But the truth is, I wasn't ready for that leap at all and my bad attitude showed it.
I began messing up on every assignment I received. The more I thought about quitting, the more I made mistakes. Eventually, my boss sat me down to ask what was going on and for the first time I had to evaluate my reality instead of complaining about it.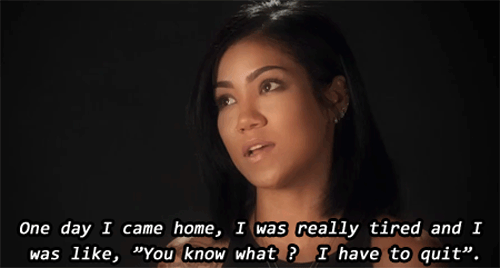 Asking four key questions, I realized that I was nowhere close to being ready to quit my job. This immediately changed my perspective and after two years (and a promotion), I am happier than I've ever been.
If you are struggling with deciding whether you should take the leap, here is what I asked myself before chunking the deuce to my first real job: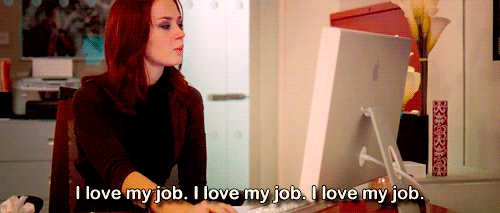 Have I Given This Job My All?
I was often late, was slow to complete assignments, and wasted time on social media. I was not giving my all to this job and it showed through my attitude and lack of success. I had to be honest and admit that I had not given this position the dedication it would take to move to the next level or run my own business. It reminded me of the Bible verse, Luke 16:10 that states, "If you are faithful in little things, you will be faithful in larger ones." It was the countless hours and ugly tasks that would build my character and faith to be elevated. I had to first prove I could handle what was in front of me before I could receive anything bigger.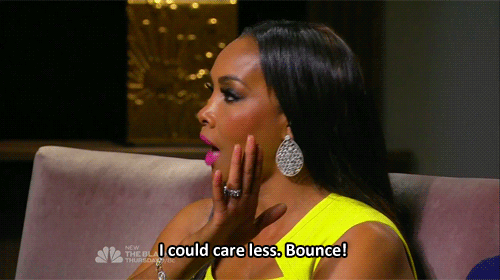 Am I On Good and Respectful Terms With My Peers?
I soon discovered that who you know is major for transitions, especially if you stay in the same profession. Whether you are changing jobs or starting your own, it's important to leave on good terms with your boss and peers. Remember the co-worker I wanted to take outside? I decided to make amends. This required me to stop the gossip and learn ways that we could effectively work together. Unless your bosses are highly toxic and abusive, having a positive relationship with your company can help open doors for you down the road.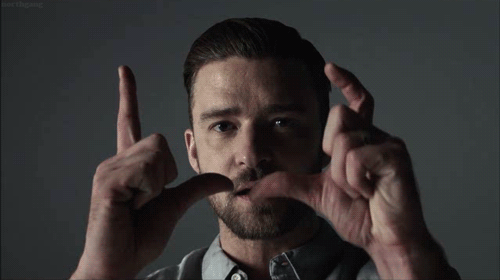 Do I Have a Vision For My Next Step?
The dirty truth is that I claimed that I wanted to leave my job but had no vision for where I wanted to go. It is impossible to move forward without a plan in place. How would I support myself during the transition? How much money did I want to earn? Was I willing to move out of the city? These were questions that I did not have answers to because I could only focus on how I felt and not the reality of leaving. After deciding to check my attitude toward the job and my peers, I suddenly created the headspace to see new action steps for me in the company long-term. Take out a sheet of paper and write the professional goals that you want to achieve within the next year. You don't have to have it all figured out but you must be clear about where you are headed.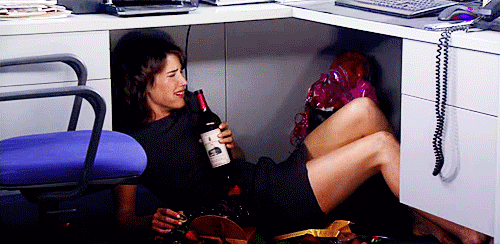 What Frustrates Me About My Current Job?
When asking this question, I realized that I had not talked to my boss about what I was struggling with. Try writing down everything that gets you upset at your job. For example, I felt that my team didn't trust me with projects but in reality I wanted more hands-on responsibility. Identifying my needs helped me to effectively communicate ways to have more satisfaction at work and my team was willing to meet those needs once I revealed them.
If you can answer these questions truthfully and still feel confident about quitting, then you are ready to take that next faith step. But what I realized was that it was my attitude that needed to change, not my job title. One day, I definitely hope to be running things but, in the meantime, I have learned to be grateful for the process of working my way to the top. And with that focus and determination to succeed, I know you'll be there too.
Alaina is a Las Vegas publicist, freelance writer and owner of her website The Glow Up, a post-grad survival blog for the lit and educated. Embracing the raggedy moments of adulthood, she is always looking to push the narrative of loving your truth and chasing your dreams. You can follow her on Instagram or Twitter at @hotlaina_.