Clean girl makeup is trending, but unfortunately, Black and brown women aren't being appropriately credited. We're the original wearers of slicked-back buns, glossy lips, and skin gleaming with gentle makeup touches. My clean girl era was largely ushered in by my mom, who wouldn't let me even think about wearing makeup or my hair down until I was 16. Even then, gloss was the only thing I could wear because she always wanted me to love my skin.
---
As an adult, wearing makeup feels like a chore. On the occasion that I do wear makeup, I want to always look like myself. Think, my skin but better. So when I started to see and hear the buzz around Ami Colé, a brand founded by Senegalese-American beauty expert Diarrha N'Diaye-Mbaye, I wanted to learn more. A brand that is clean and makes complexion products for brown skin girls that are all about letting our skin shine through. Sign. Me. Up.
Of course, I had to put them to the test and share my experience with you. Keep reading for all the deets on Ami Colé.
So let's talk about what the skin tint is offering up. For starters, the formula is clean, vegan, and cruelty-free. I know those are three buzzwords that can mean a range of things. But through the brand's Product Philosophy, I learned a lot. For Ami Colé, clean means their products are formulated sans endocrine disruptors (think: parabens, benzophenones, bisphenols, phthalates, etc.) that can disrupt your hormones. A pledge I love.
However, with a direct-to-consumer brand, finding your perfect shade match can be a challenge. But Ami Colé makes it easy by sharing photos of women under each shade. For example, I wasn't sure if I was Deep 1 or 2. But seeing an image and getting a breakdown of the undertones under the picture, I was able to select my perfect match, which was Deep 2, formulated for deep skin with golden or yellow undertones.
I first tested the formula by applying it to my face with my fingers, and it blended into my jawline seamlessly. I continued with a Beauty Blender. Because this formula is made to enhance and not cover up the skin, it felt like I had nothing on. And it played nice with my skin care and SuperGoop SPF.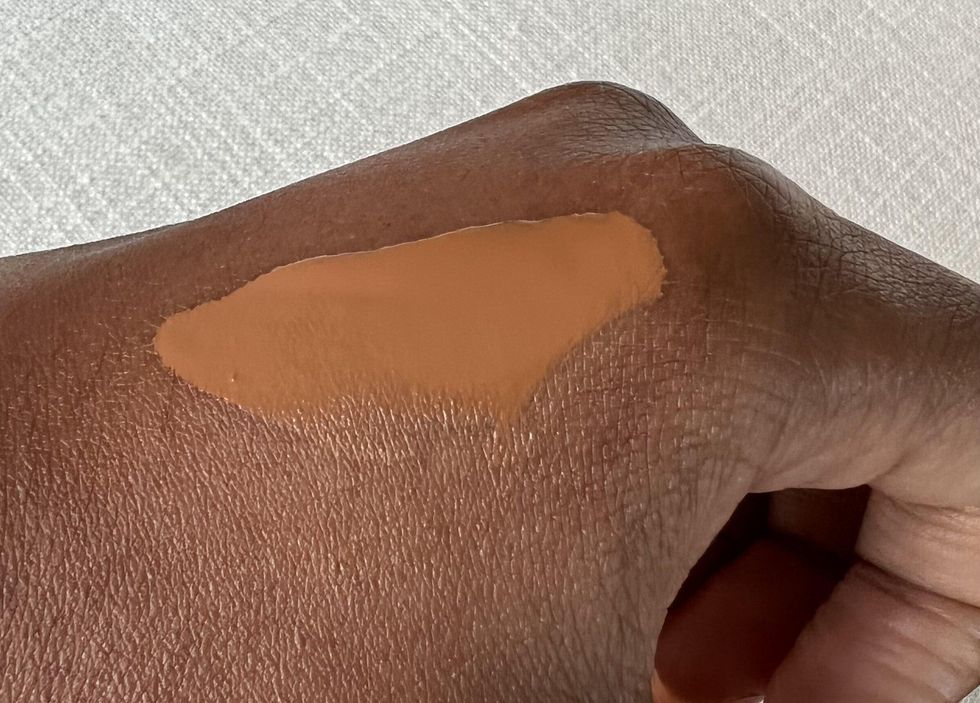 Bianca Lambert/xoNecole
Concealer is a staple in my makeup routine because of my hyperpigmentation. So I'm always on the hunt for a formula that doesn't cause breakouts and covers without caking. The Skin-Enhancing Concealer is fairly new to the Ami Colé lineup, but reviewers love it. So I was hoping for the same experience.
At first glance on the website, I loved that they shared two shades for each complexion. If you know your shade in the Skin Tint, they curate your concealer shades. For example, since I was Deep 2, my concealer shades are Deep 2 and Deep 2.5 Finding the right shade for concealing and brightening has always been a struggle for me, and this took the guesswork right out. The formula somehow manages to be lightweight but provides coverage. When applying my concealer, I let it dry down before working it in. As a result, I didn't have to go back in and touch any areas, and I could see my skin through the product.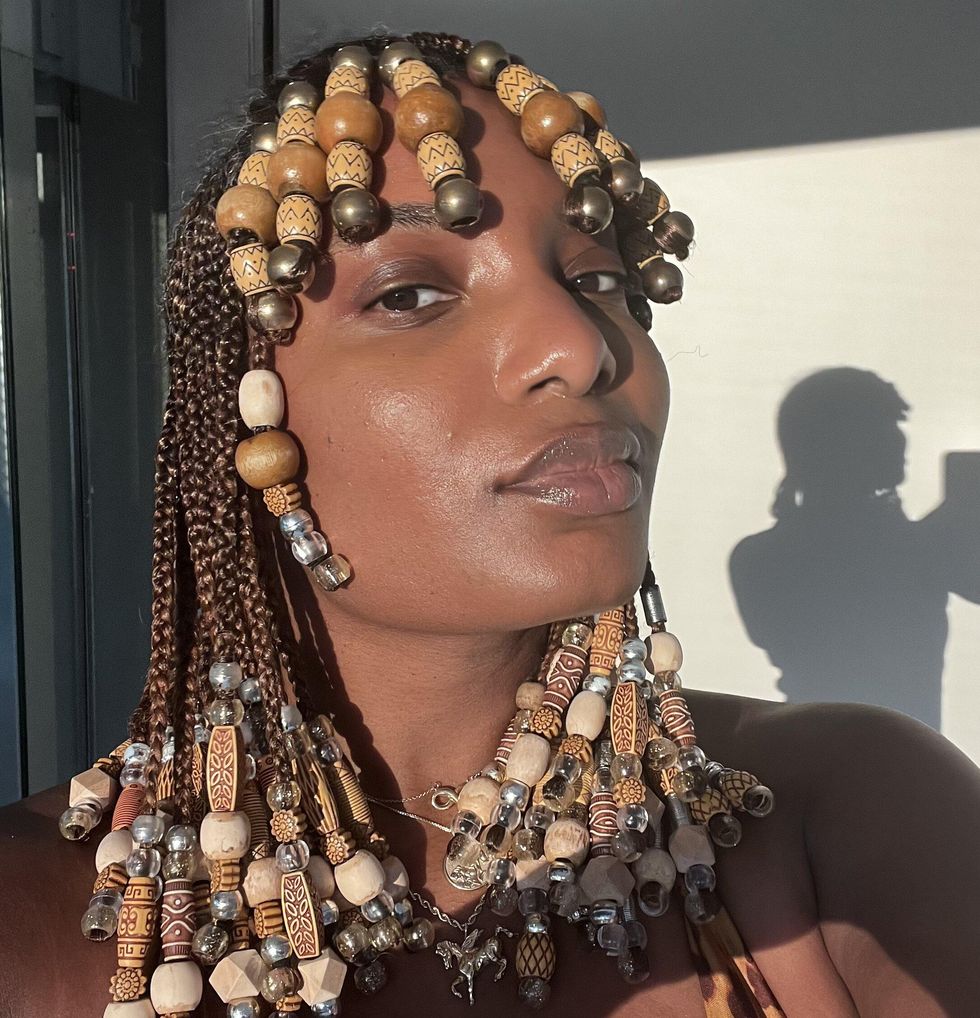 Bianca Lambert/xoNecole
Ami Colé Skin Melt Loose Powder
I have a cult-favorite powder I don't go anywhere without, but I tried this one in its place. First, let's talk about the packaging. One thing I don't like about loose powders is you can lose product if the packaging has holes that are too large. Ami Colé, said aht, aht, aht. We're not only going to develop a talc-free powder that sets, hydrates (thanks to hyaluronic acid), and doesn't leave skin cakey—but the packaging keeps the fine powder in its place.
The packaging has a screw on the top, a black piece that snaps on top of the powder, and then a mess net that keeps it in place. So you have a trio of product protection. I have to say. I was incredibly impressed with the design.
For me, Ami Colé is a brand I will continue to support. The products live up to their hype. I can't wait to see what they do next!
Featured image by Bianca Lambert/xoNecole