In About Face, xoNecole gets the 411 on IGers who give us #skincaregoals on a daily. Here they break down their beauty routines on the inside and out, as well as the highly coveted products that grace their shelves and their skin.
Candice Sabiduría is a woman of many interests. Not only is the 21-year-old a model and an actress, but she is also the founder of the vegan and cruelty-free skincare brand, SABii SKiNCARE. The budding entrepreneur decided to take her affinity for clean beauty into her own hands by throwing away store-bought products that only seemed to wreak havoc on her skin. She found that formulating her own products with special care and attention to the ingredients in them reflected in the overall health and clarity of her complexion.
---
Though SABii SKiNCARE targets skin concerns like texture, hyperpigmentation, and acne, Candice has a personal mission of upholding "good skin" as healthy skin. "Healthy skin has hair. It has hair, it has pores. It even has dark marks [and] discoloration. It has fine lines and wrinkles," she explains to xoNecole. "We're all going to have these things, which are the hyperpigmentation, dark circles under your eyes. All those things are healthy skin. I think once people realize that, people's standards of beauty are going to change drastically."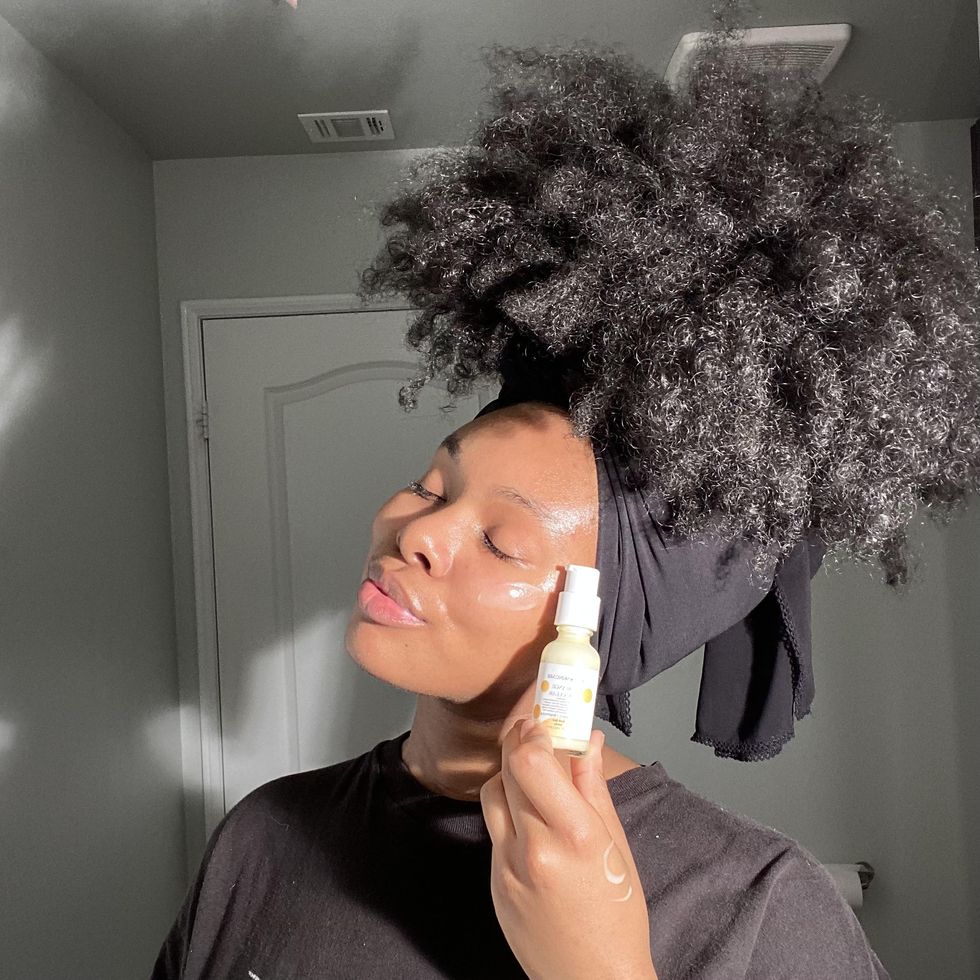 Courtesy of Candice Sabiduría
Her own relationship with beauty strengthened once she started doing little things outwardly that made her feel differently about her beauty inwardly. Things like self-care days, reciting affirmations, starting her mornings with calm instrumental music, taking bubble baths that scream "indulgence," and treating herself to meals alone impact the way she feels in her skin overall. "I just love being alone and finding that comfort and that beauty and just being able to do things for yourself," she adds.
As far as her most significant beauty lesson, Candice is all about hydration. "Always hydrate. Not just on the inside but the outside. People say drink water, which is great. Do that, but also hydration from the outside," Candice shares. "I love steaming my face. That's something you don't need to go out and buy anything. You can literally boil some water and put in some essential oils if you want and steam your face. That's a big tip for me. Hydrate. Just hydrate, hydrate, hydrate."
Keep scrolling for more insight into Candice Sabiduría's morning and night skincare routines.
Candice Sabiduría's A.M. Skincare Routine Looks Like…
Step One: Cleanse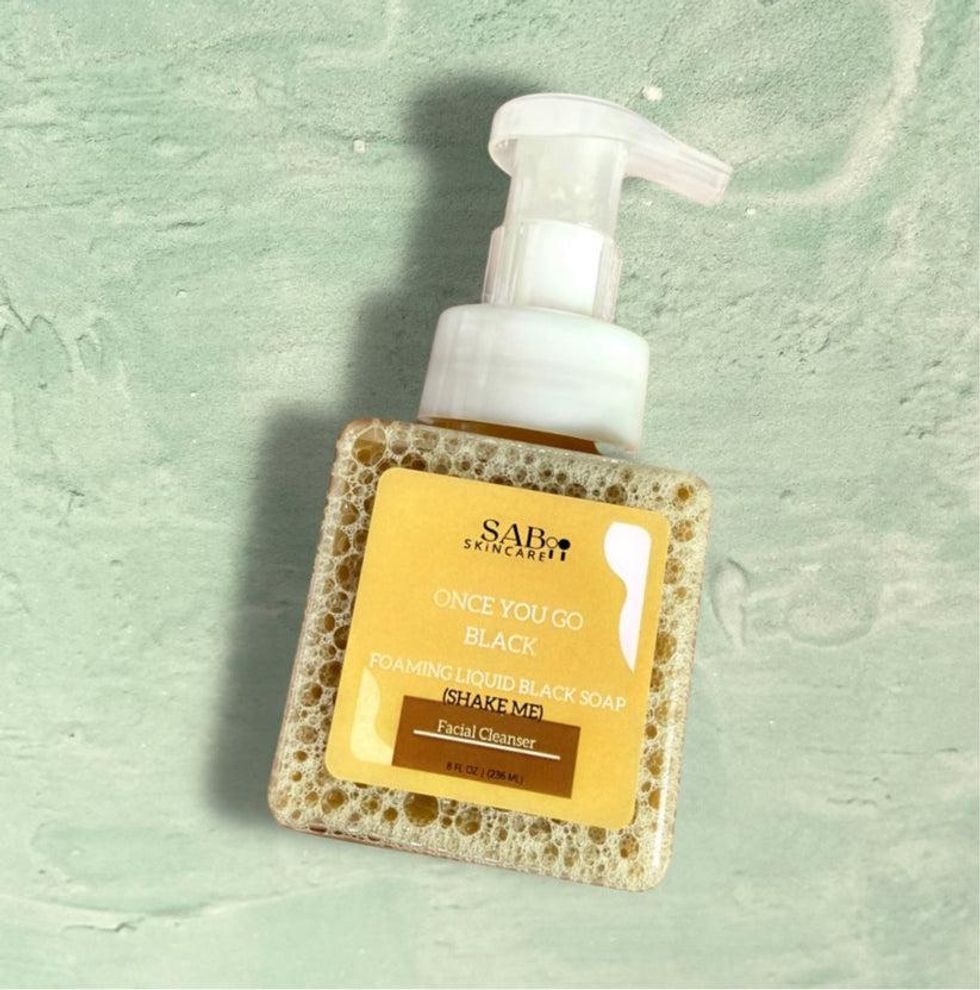 Sabii SKiNCARE
"I start out with cleansing my face. I use my cleanser, which is Once You Go Black. It has a black soap base. When I cleanse my face, I like to cleanse my face for one to two minutes to really activate the juices. I do that while I'm in the shower. I come out. I like to pat my face to dry it. Always pat. Always, always, always pat."
Step Two: Toner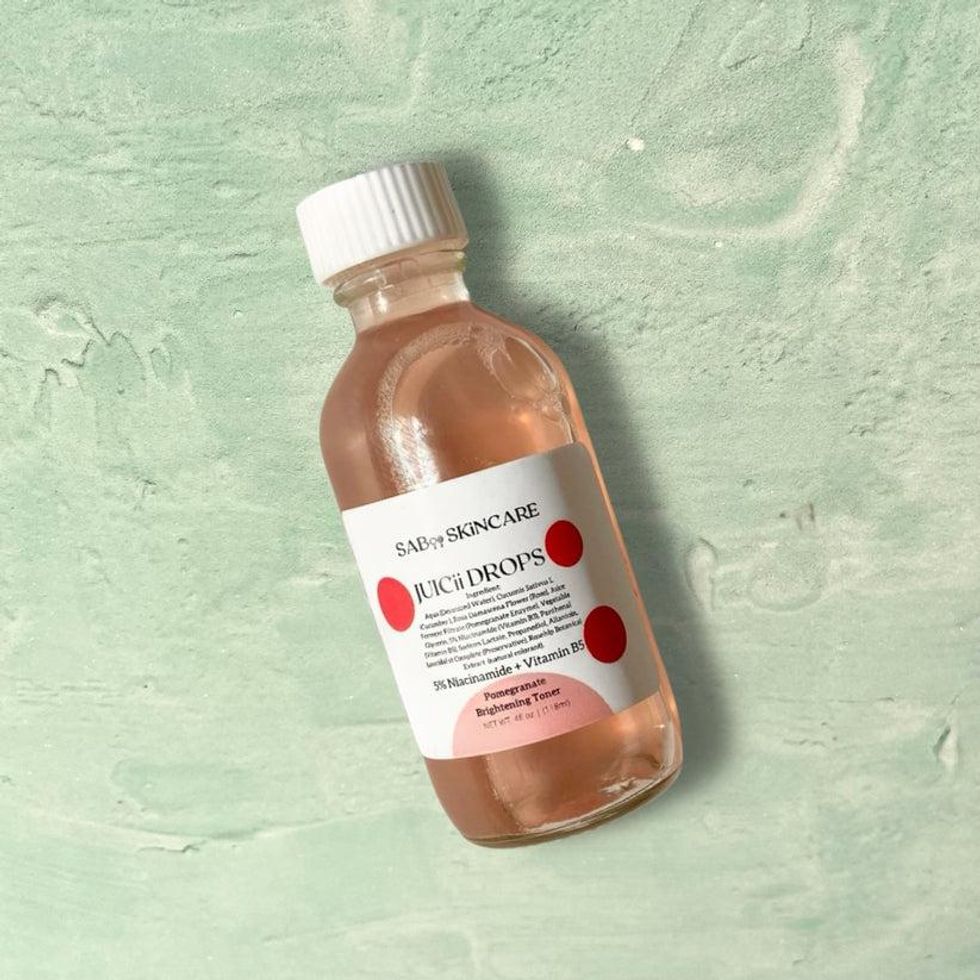 SABii SKiNCARE
"Then, I go in with my toner. I use the Jucii Drop Toner from my line and it's a niacinamide toner with pomegranate extract, which really helps any dark marks I have and dullness in my face. I like to let that dry. This is also an important step. For my skincare, I wait 60 seconds between each product application to really let my skin absorb the product properly."
Step Three: Vitamin C Serum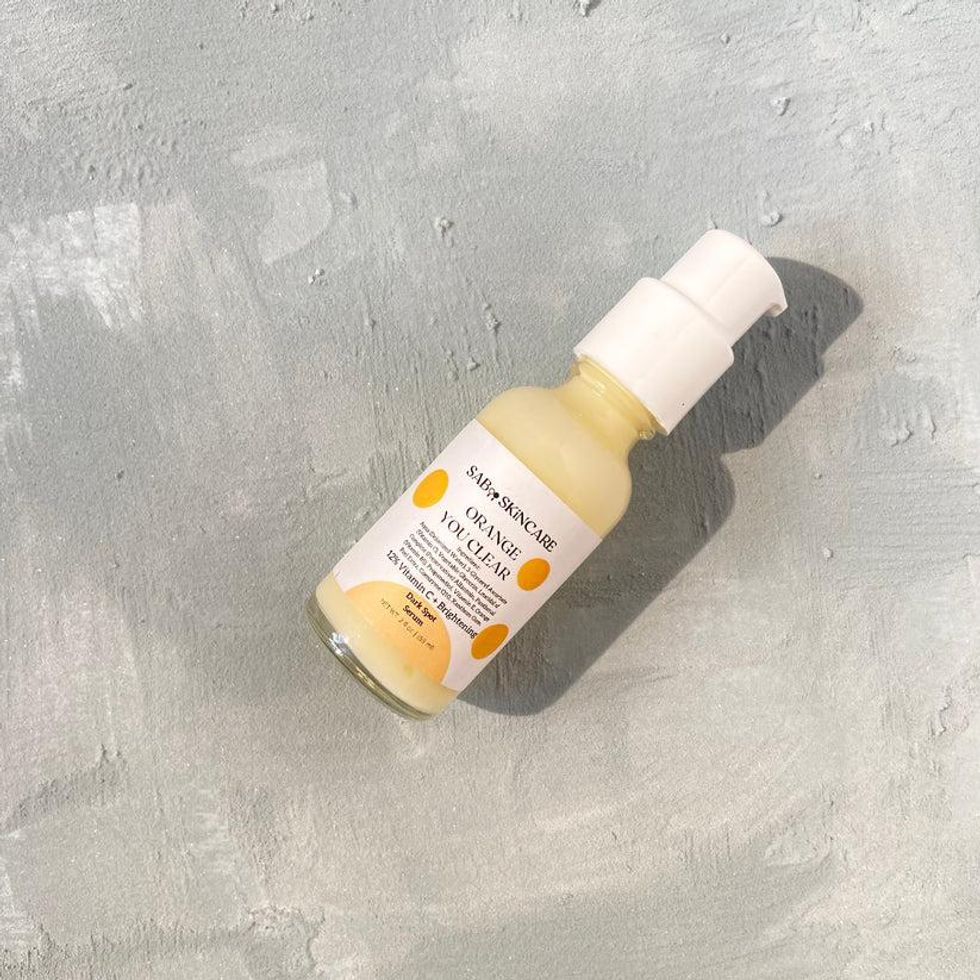 SABii SKiNCARE
"Then, I like to go in with a vitamin C serum. That's also from my line, it's called Orange You Clear, which is like a cute little play on words. It's a gel serum, which I love. I love the way a gel cream applies."
Step Four: Collagen Gel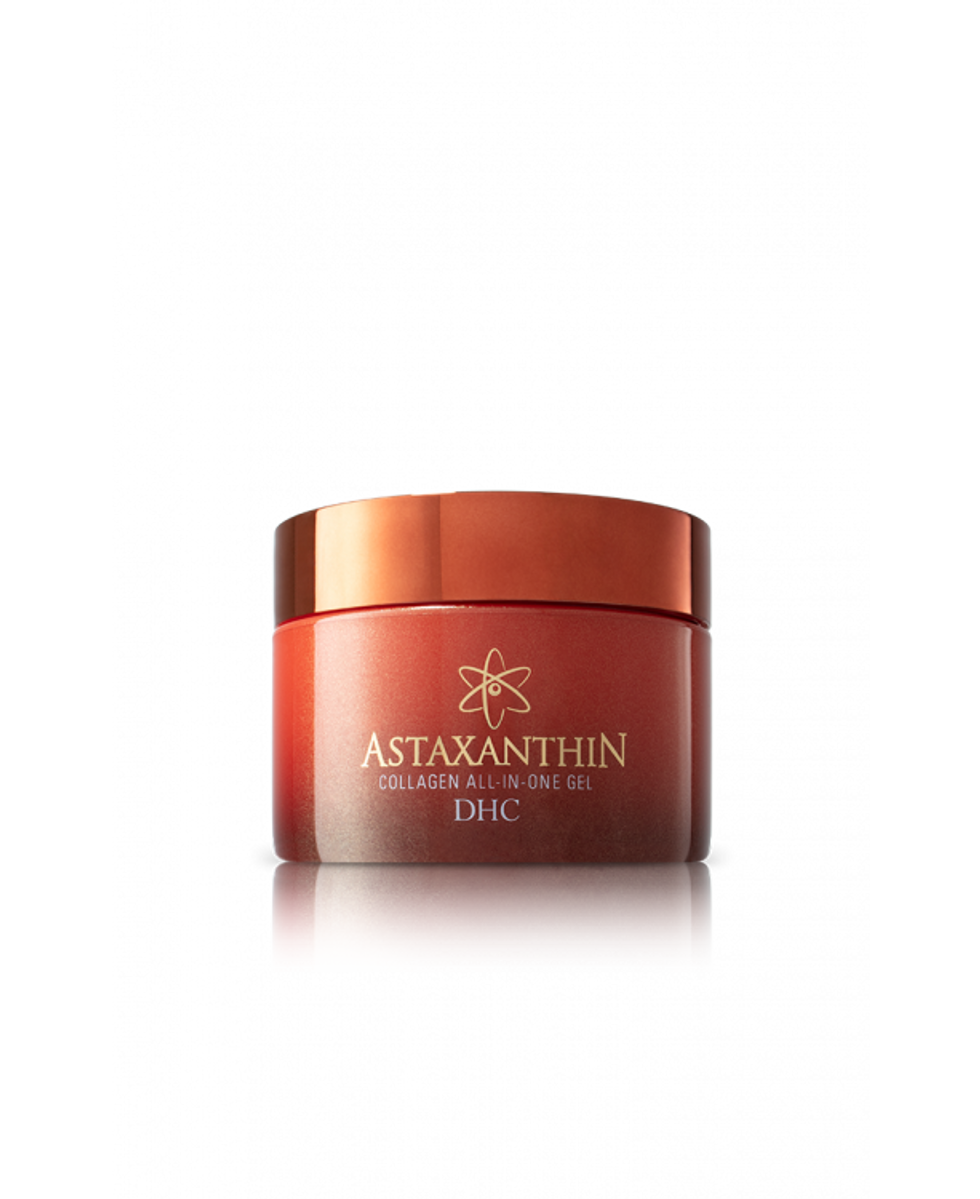 DHC Care
"Once the serum's absorbed into my skin, I use this. It's a collagen all-in-one gel. Fun fact, collagen doesn't absorb into your skin topically, which I know, but I love the way that this feels, so I don't care."
Step Five: Moisturizer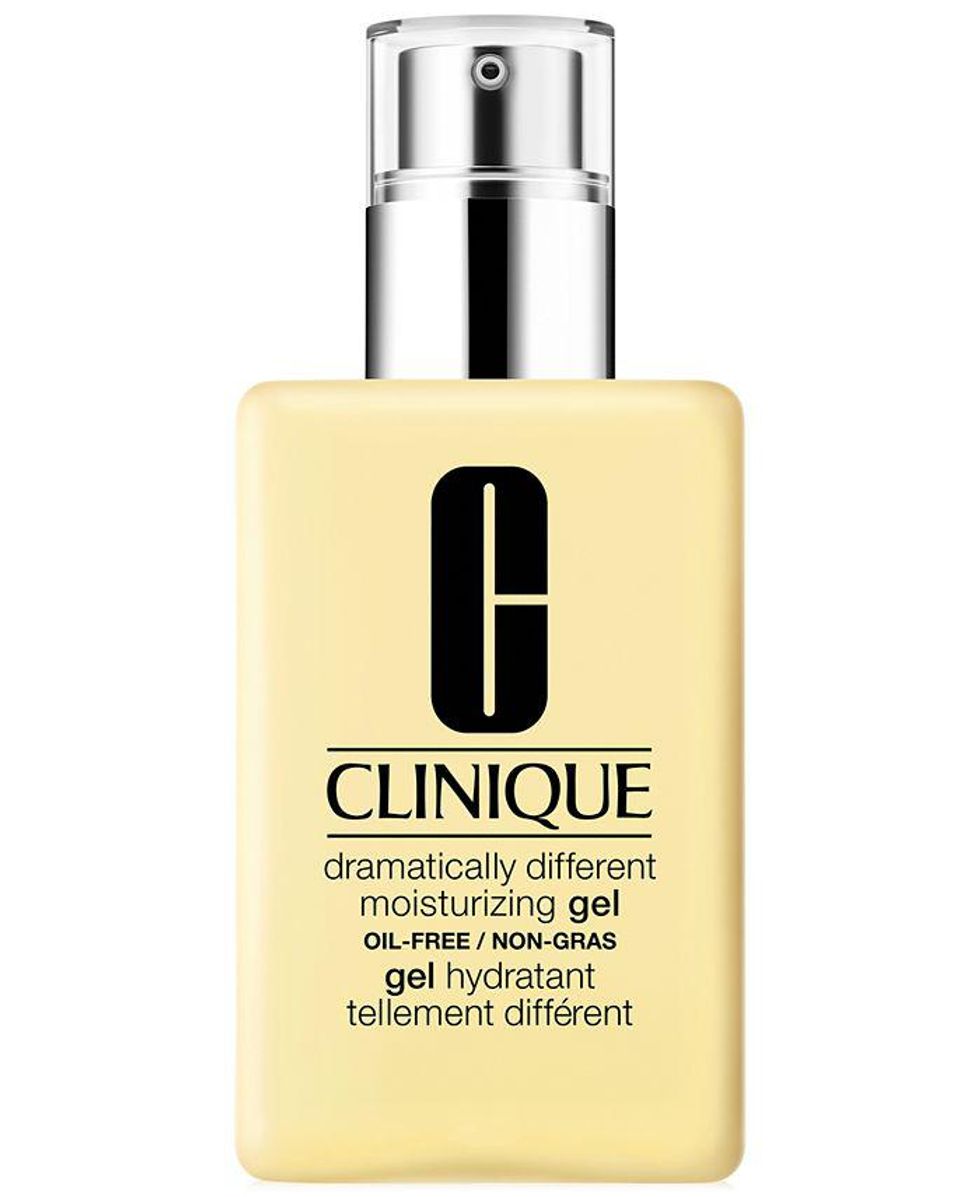 Clinique
"My morning time moisturizer is Clinique. Their Dramatically Different Moisturizing Lotion."
Step Six: Sunscreen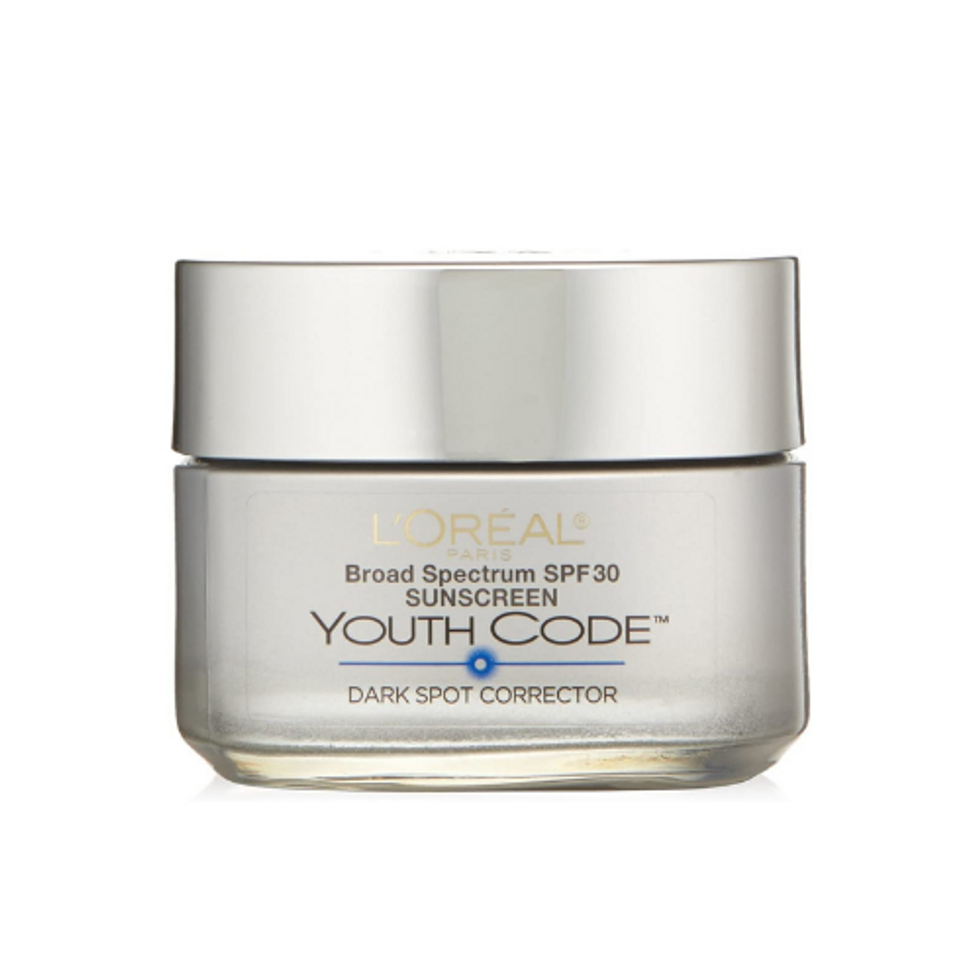 L'Oreal Paris
"My final step is a sunscreen. I have three sunscreens that are my favorite and I pick them differently depending on my mood that day. My number one favorite is this one. It has 30 SPF and is also a dark spot corrector. I just love the way it makes my skin glow.
"Sunscreen is always going to give you that extra glow factor. I think it's important to wear sunscreen because it locks in all the work you did before and it makes sure that the ingredients that you're using that are active to fight hyperpigmentation are allowed to work. So, without that, you're kind of stuck in the same place for a while."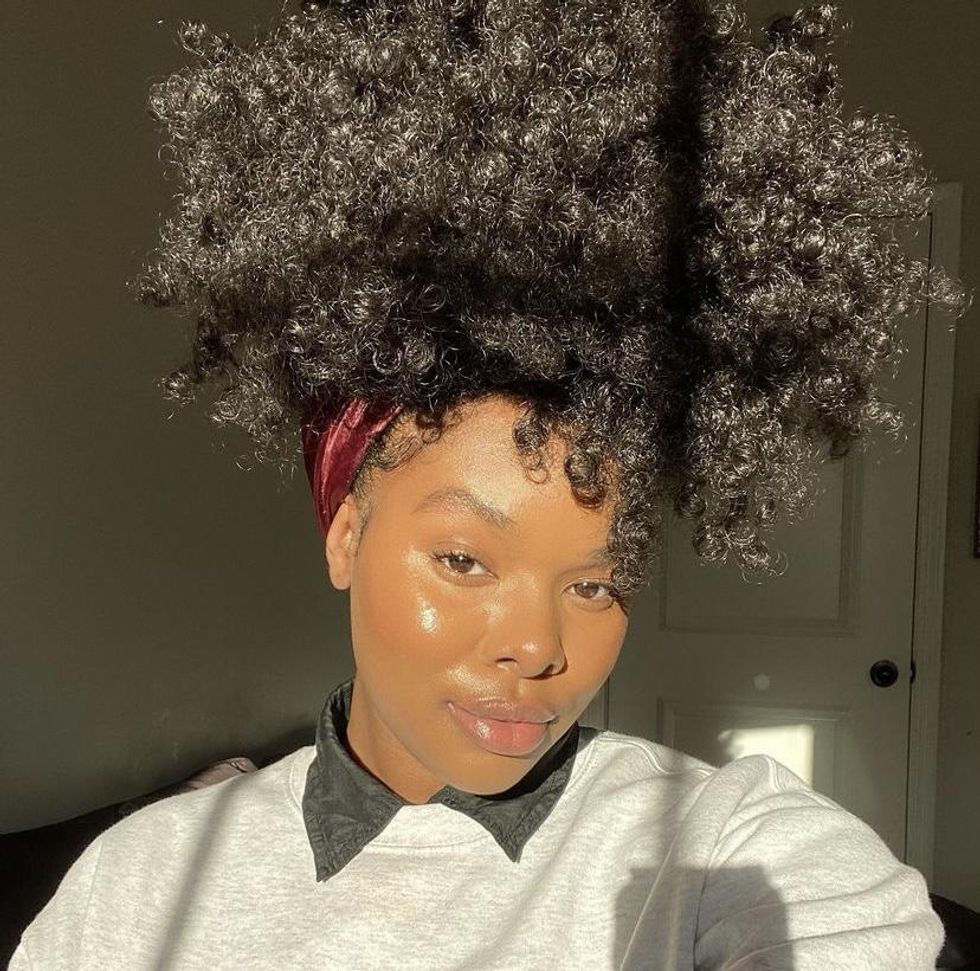 Courtesy of Candice Sabiduría
Candice Sabiduría's P.M. Skincare Routine Looks Like…
Step One: Double Cleanse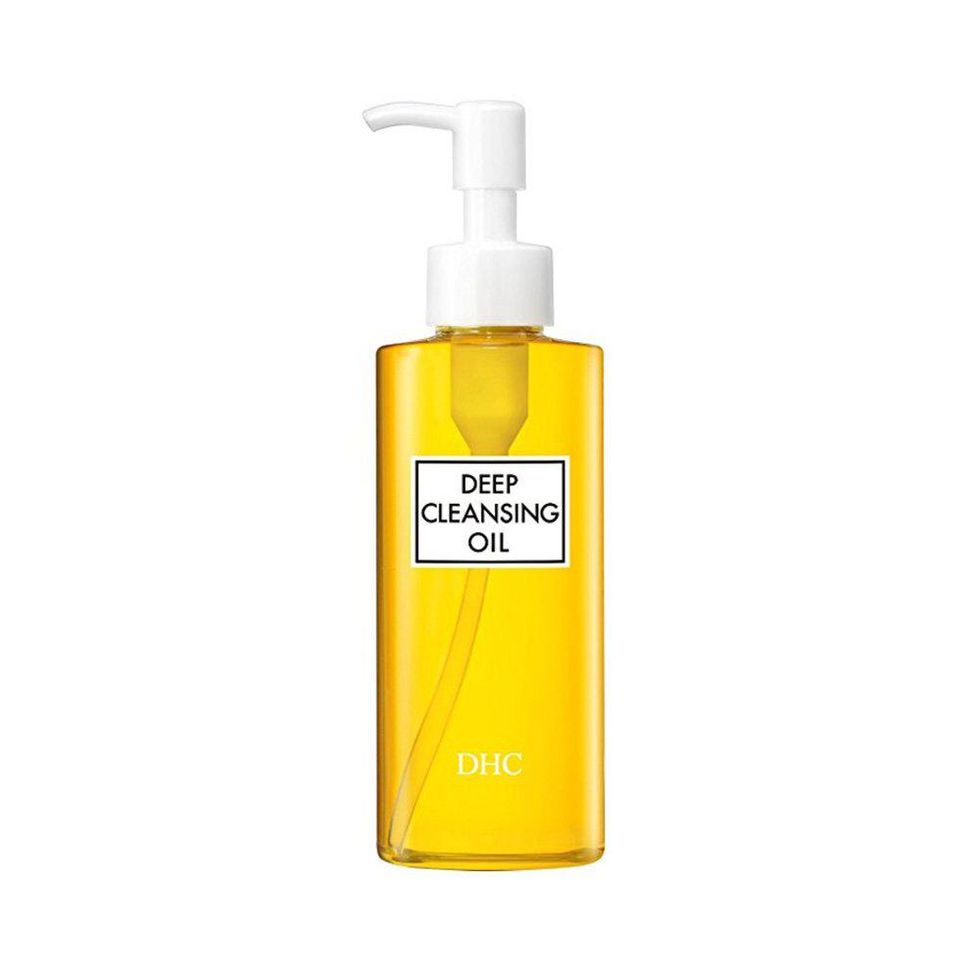 DHC
"In my nighttime skin-care routine when it comes to cleansing, I like to double cleanse. Now, double cleansing, you can do it in so many different ways. I usually do two different ways of double cleansing depending on what my skin needs. The oil cleanser I use is Deep Cleansing Oil."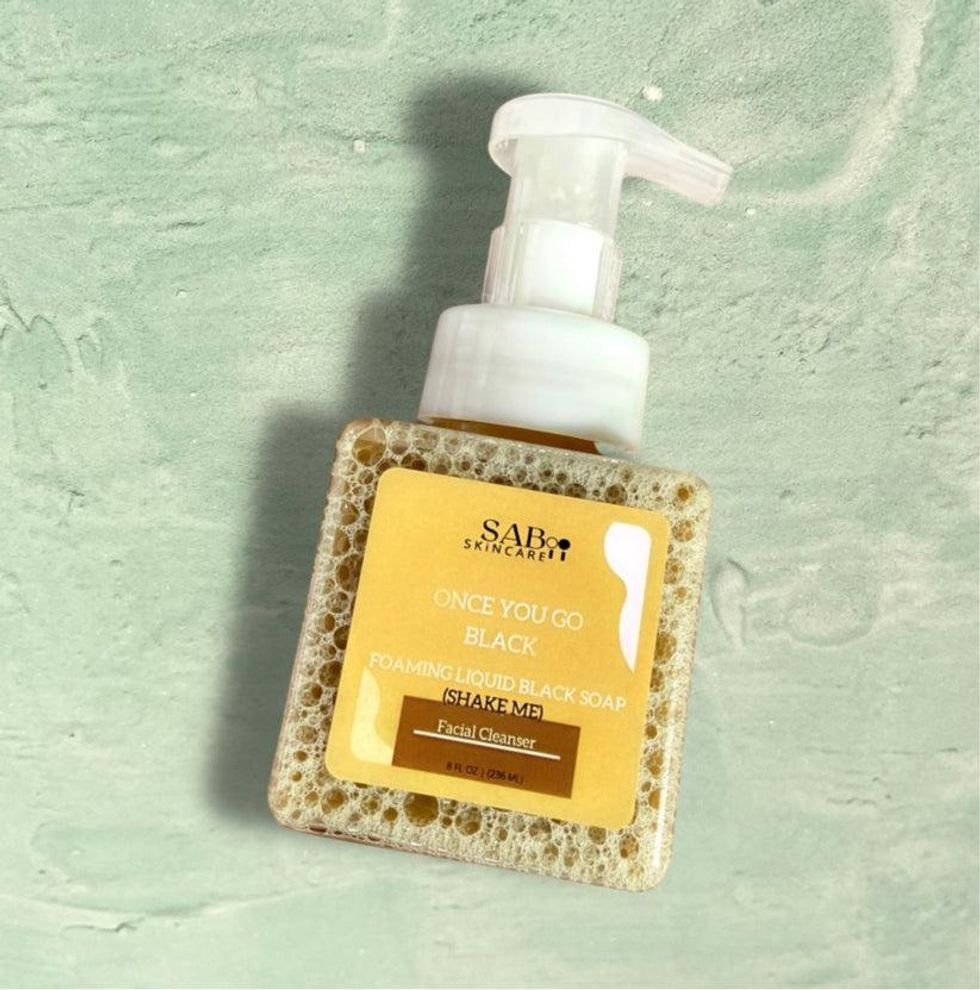 SABii SKiNCARE
"Then, I usually go in with a non-moisturizing face wash, nothing that's like milky. You're not going to want to do that with double cleansing oil. The one that I like, I use either the Once You Go Black or recently start using this Urban Hydration Bright & Balanced Aloe Vera Leaf Face Wash. This is good, but I wouldn't recommend using this more than two or three times a week. The other way I like to do a double cleanse is, I'll do a non-moisturizing cleanser first. So, I'll usually use Once You Go Black, and then I'll add a cream cleanser."
Step Two: Toner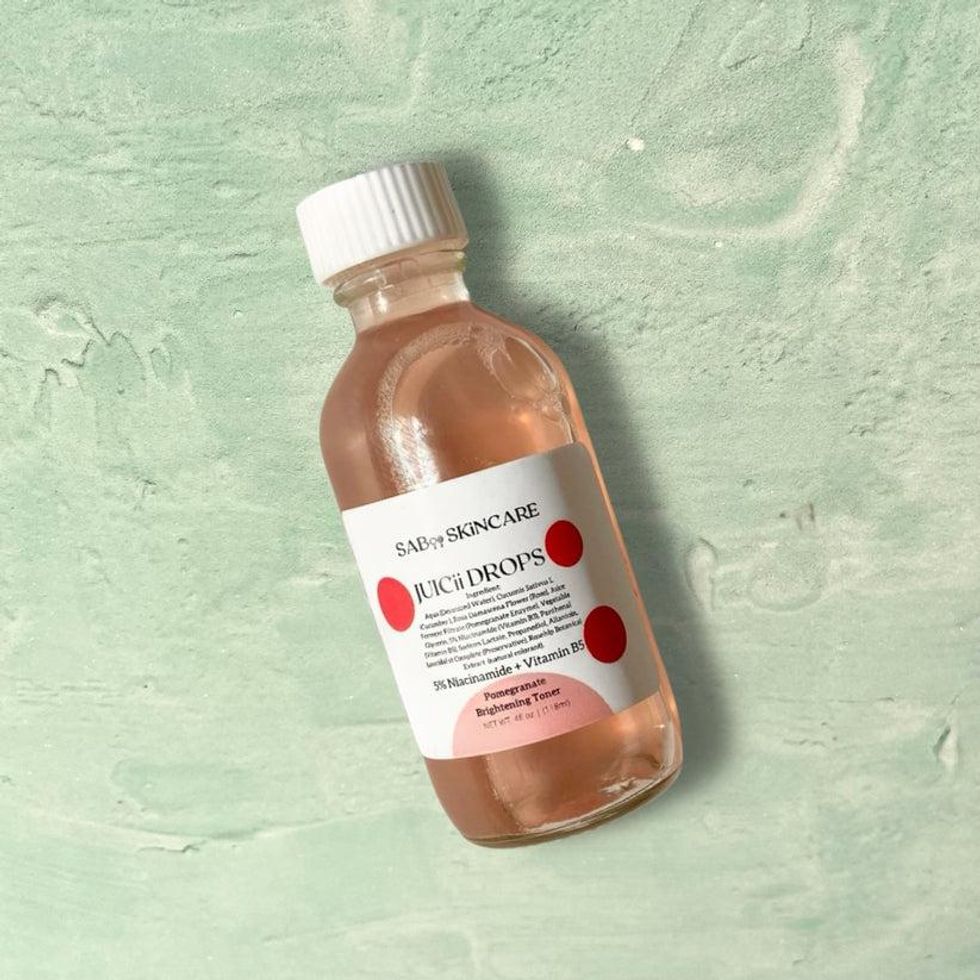 SABii SKiNCARE
"Once I'm done with that, then I will pat my face dry and start my skincare prep. To start the skincare prep, I go in with my toner, which is Jucii Drops."
Step Three: Serum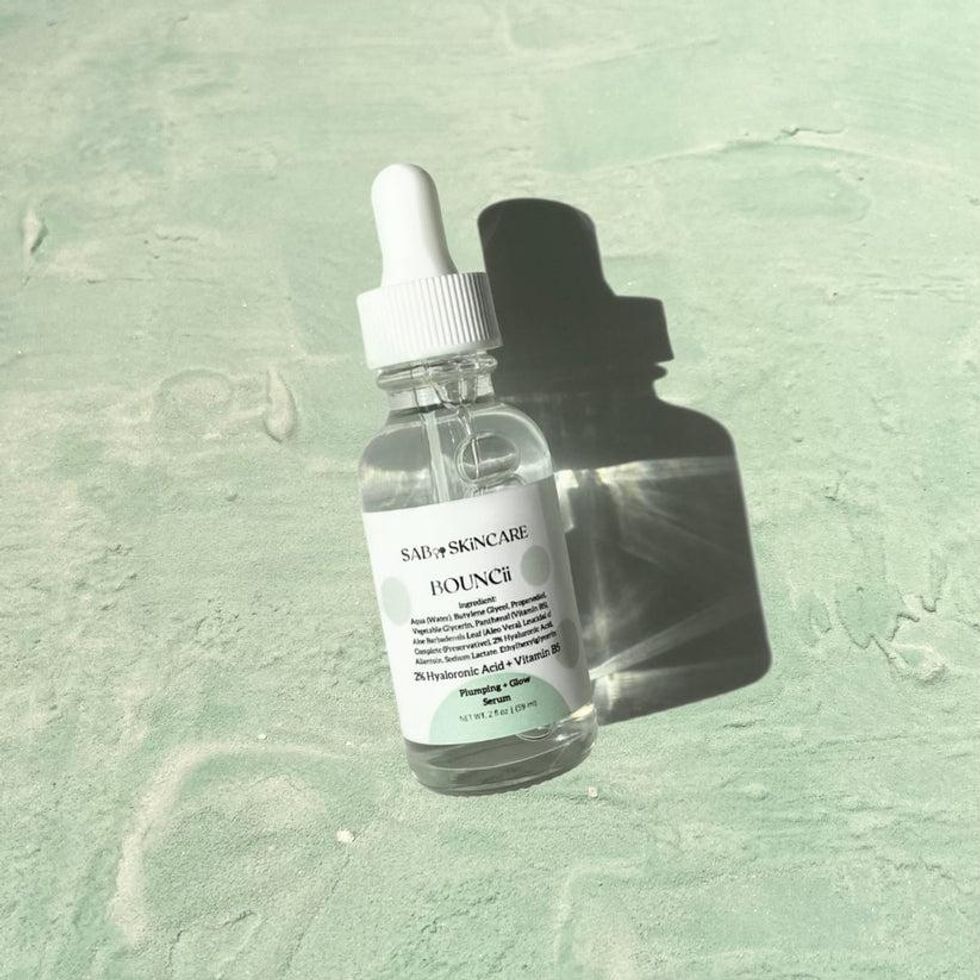 SABii SKiNCare
"I will sometimes I'll either do the Orange You Clear or I'll use my hyaluronic acid [from my line], which is Bouncii. I like using hyaluronic acid at night as well as in the morning, just because I feel like it gives my face that plump, I need. Especially if you do it at night, you see the results in the morning. So, I love that.
Step Four: Moisturizer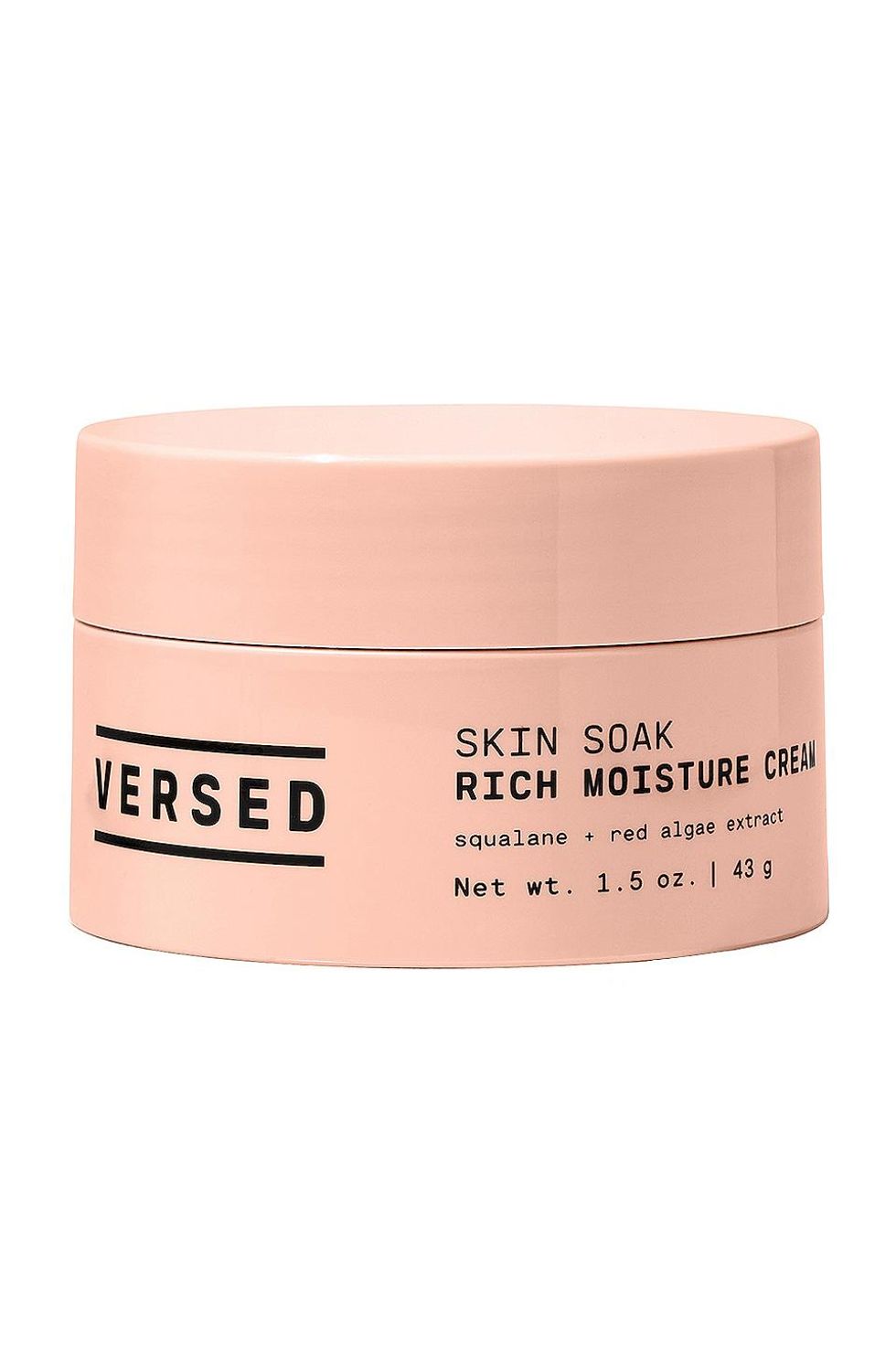 Versed Skincare
"For my moisturizers, the one I've been really liking is by Versed and it is their Skin Soak Rich Moisture Cream. It's for dryness and anti-aging. I like to go to bed with something thick on my face."
Step Five: Eye Cream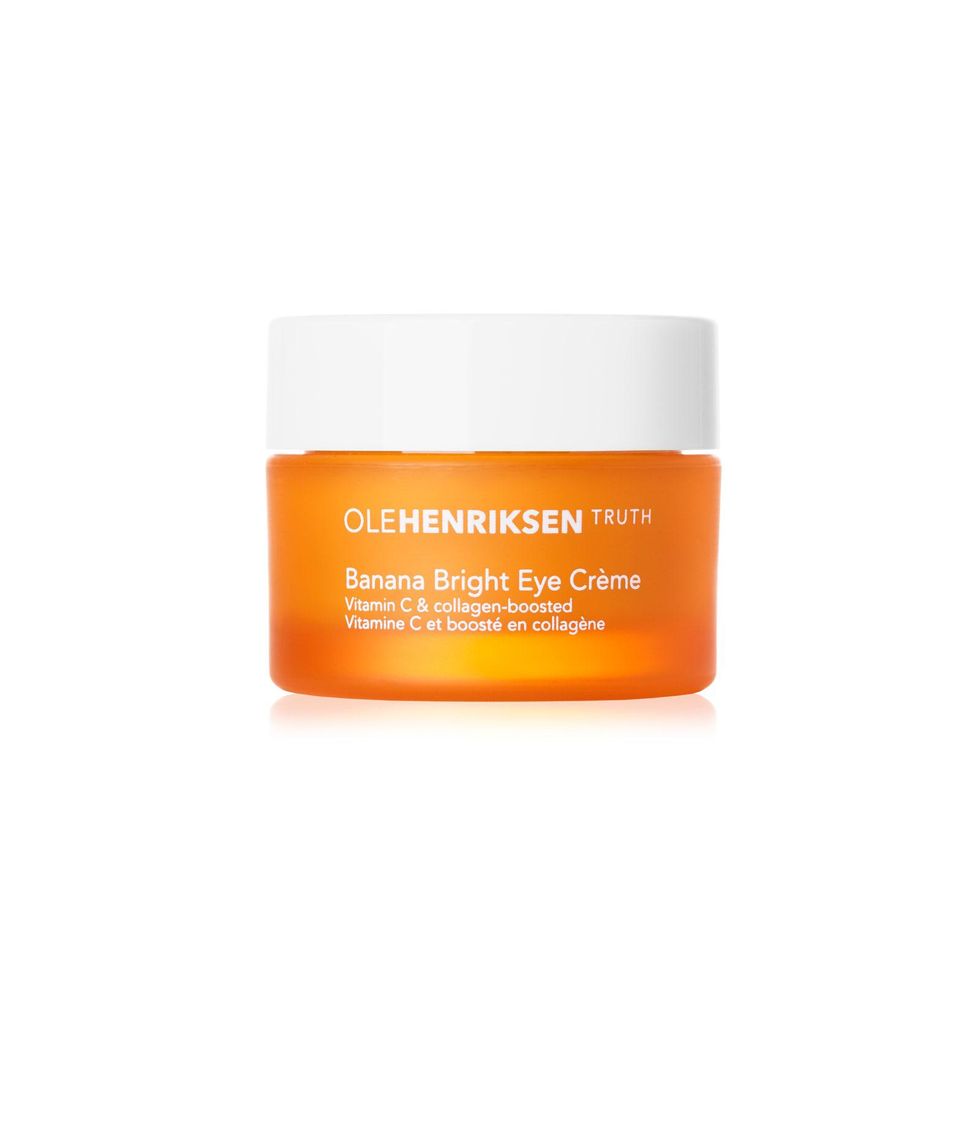 OLEHENRIKSEN
"I do use eye creams as well, but I don't use eye creams every day. When I do use eye creams, I never put them on the inner part of my eye. Your skin has pores that are very sensitive there. For most people, if you continuously put eye creams on the inner corners of your eyes, you're going to see acne flare-ups or enlarged pores, or inflammation in that area. So, I never recommend people do that. When I do use eye creams, it's usually in the morning.
"I like to use OLEHENRIKSEN, their Banana Bright Eye Crème. And also, I like to use this one. I have like dark circles. It has a little tint to it. I don't use a lot of this. This is a very thick eye cream. And again, don't put it on your inner eye because this a hundred percent will make my pores inflamed because it's just moisture overload."
Bonus Step: Face Mask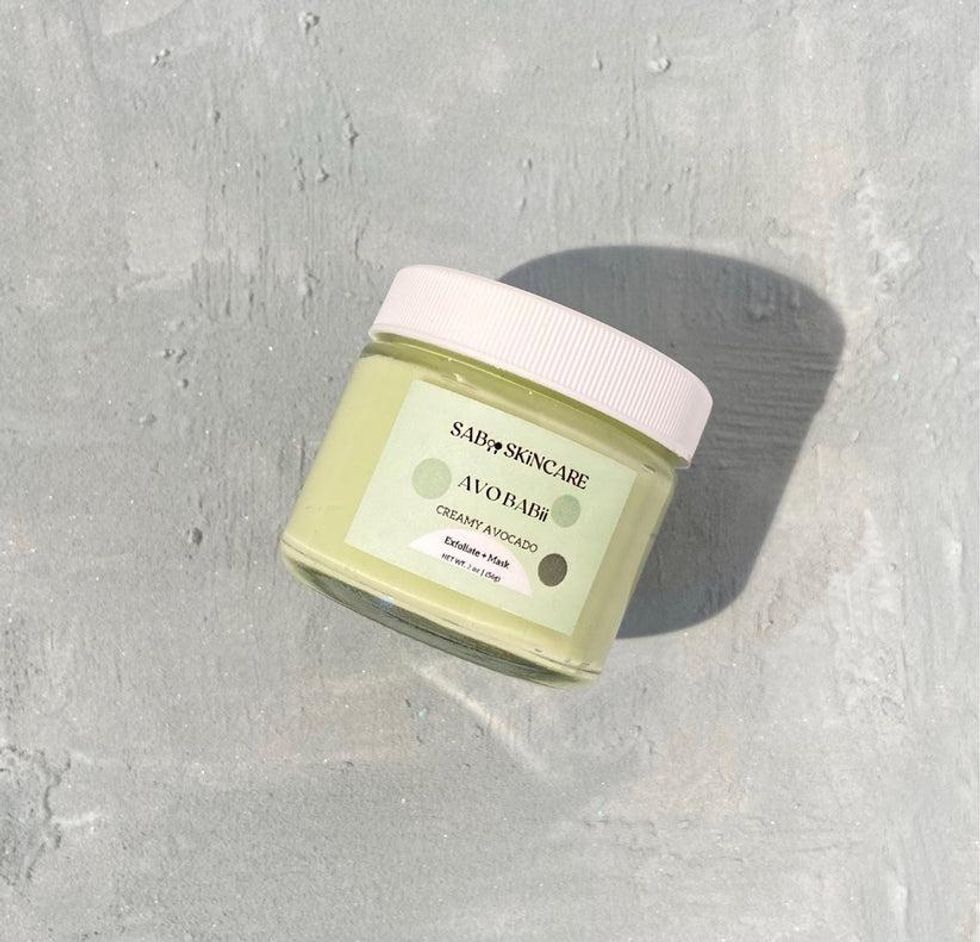 SABii SKiNCARE
"I love doing face masks. I'm a face mask girl too. I love the avocado mask [from my line]. My favorite. It gives me the hydration I need. When I do my wash day, I put my mask on, and then I'm also in the tub and it gives me everything I need. It exfoliates my skin very gently. I have sensitive skin, so I'm not able to do the harsh exfoliations, even chemically. So, it gives me the new, fresh feeling that I need and it starts my week off perfectly."
For more of Candice, follow her on Instagram @candicesabiduria.
Featured image courtesy of Candice Sabiduría / Illustration by Kyra Jay