If someone told me that entrepreneurship and making it in the entertainment industry was this hard....
---
I might have kept my job as a receptionist at an accounting firm a long time ago.
No seriously! It's excruciating.
And try rebranding...
That's a whole other monster!
It was just four months ago that I made the decision that I no longer wanted to run (or be the face of) a celebrity gossip blog.  At the time, I had no idea what my purpose was, but I was no longer happy with my brand and what it represented, or at least what people perceived it to be. No matter how many positive stories we covered on NecoleBitchie.com, we were still boxed into that 'salacious gossip site' category, and it was a deep hole (filled with quicksand) that we were trying to unsuccessfully climb out of.  But how could we --with a site that had 'Bitchie' in the name -- and was clocking over 20 million pageviews a month and had visitors worldwide.  They (the site's supporters) wanted the tea, and we had to give it to them!
But I wasn't happy!
And it drove me into a state of depression because it was all I knew.  The thought of walking away from something that I spent almost eight years building was devastating.  The thought of fading off into oblivion and not having the opportunity to make an impact or inspire young women (which was my overall mission to begin with) was heartbreaking.  If I were to close my site down, would people really support anything else I decided to do?
So I did what most people do when they are going through a trying time and need guidance -- I prayed.  And prayed some more.  And God was radio silent.  I wasn't getting any answers.  I was like, 'God, I know you didn't bring me this far to leave me hanging.'  Then I remembered all the times I skipped church, didn't read my Bible and forgot to pray, and realized, if He was leaving me hanging, maybe I deserved it.
I'm sure it wasn't a coincidence that I stumbled across the book, The Surrender Experiment at the time which focused on the art of letting go and letting life happened. (Message: 'Let go, and let life happen.' You can't control everything. Noted!)
I'm also sure it wasn't a coincidence that I received a random direct message from someone famous at 4am on a Saturday night, that said, 'God placed it on my heart to tell you something, can I call you?'  As skeptical as I was that this was just a slick way to 'holla', I took the call anyway and his message in so many words was just what I needed to hear:  'You have a gift, and the next part of your chapter is going to be amazing! You have to trust it! You can't doubt what has already been ordered for you.'
I shut my site down a week later.
It's been almost three months since that day -- July 2 --when I left a note to my readers, titled 'It's Time For Me To Move On.'  I ran off to Mexico for a week so that I wouldn't have to deal with any calls or emails, and I allowed myself to just be in the present moment so I could figure myself out.  By the time I returned, I had enjoyed being offline so much, that I decided that maybe this Internet thing wasn't for me.  So I started working on my plan B -- I would get my real estate license and start marketing/selling homes with a close friend of mine. With my marketing skills, and his ability to sell water to a whale, we'd be the perfect dream team in Arizona.
But of course, God had other plans and so did a beautiful soul named LaToya Shambo, who had been consulting me through a rebranding process.  She knew my dream was to have a site geared towards women's interest.  A lifestyle site that was for all women, but was completely dedicated to promoting positive images of women of color, especially African-American women, and to change the narrative of who we are.
Most of all, she knew I wanted to create a site that I (as people like to call us, a millennial) wanted to read. A site that had topics similar to the ones that me and my girlfriends chat about over drinks, and that would give women a place where they could share their personal stories, without feeling as though they would get slammed or judge for sharing their personal truths.
She didn't let me give up on that dream, and that is why this site exists today.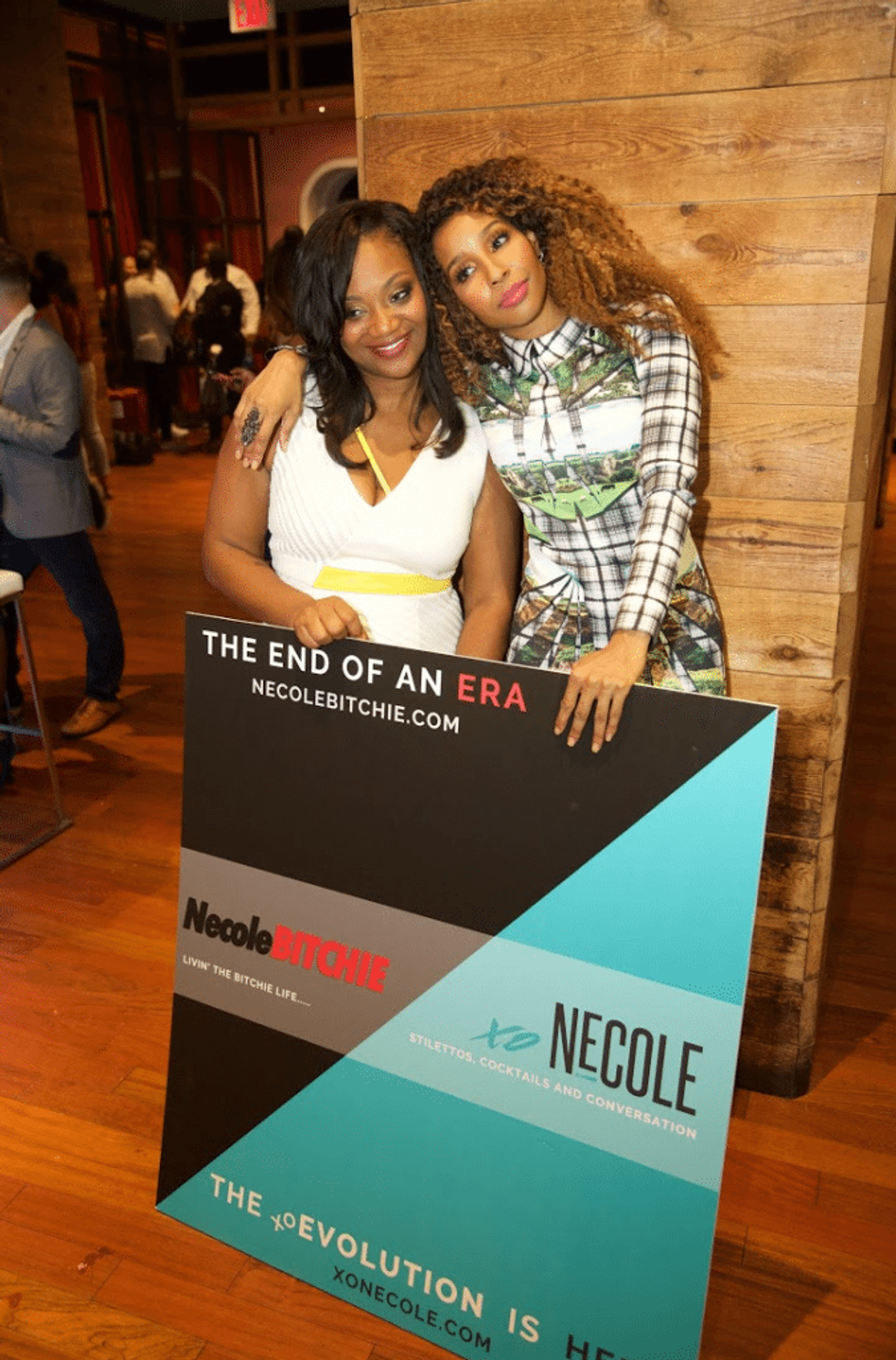 So, thank you LaToya!!!!!!
And Kamille who designed layout after layout after layout for us. :)
We have a lot of work to do, but we are getting there! And the thing that keeps me hopeful is all of the encouraging emails that you ladies (our readers) send every single day. With NB, when someone went looking for the "contact us" button on a site, most of the time they wanted to complain (LOL!), but every email has been warm, and encouraging and just the push I needed to know that I am truly walking in my purpose. We all are! And when I say 'we,' I mean, all of the writers and contributors of xoNecole.com who are brave enough to share their truths.
So looking back, if I could give advice to young entreprenuers today I would say:
1) Make sure your business is your passion. You will spend at least 80% of your time building your brand, so you might as well enjoy and be passionate about what you are doing. It will be your life in the beginning, it will become you -- so make sure it's keeping you happy, or at least the thought of it's potential is keeping you happy. And make sure it's a good representation of who you are.
2) Push through it.  It's not going to be easy. It's definitely going to be stressful.  I was talking to the editors over at Essence the other day (Hey Ladies!!!) and they asked me 'How do you do it? Do you have the golden touch?'  And I laughed, but honestly I have cried and continue to cry a lot. The beginning stages will be hard, and you'll sometimes feel like no one believes in the vision (i.e. In my case investors.) But you have to push through it. I always, always, always say:
[Tweet "One day you'll look back and be glad you didn't give up!"]
3)Don't beat yourself up.  I am so guilty of this. I wake up every day beating myself up. My biggest competition is the old me and my old brand, and I compare myself to that every day. That's a path to destruction. Bye OLD ME, HELLO NEW ME!
4) Don't be afraid to invest in yourself. I invested all of my money into this new brand without the guarantee that it will work out, and you know what,  I don't regret it. (Sometimes I am like, 'oh lawwwd, what was I thinking? Am I going to end up broke and on the streets??) But at the end of the day, we created something I am very proud of. A site I love to read and it was all worth it.
Now on to the #xoNecoleLaunch PAAAARTY!!!
So last week, we had a launch party, which was the brainchild of LaToya Shambo, Kamille Cooper and the ladies at EH Social Events, and let me tell you.
They did that!
For weeks leading up to the event, I was completely left in the dark about the details of the event, and it made me uncomfortable.  I like to have control over everything (but I've been practicing letting go lately.)  Little did I know that the party was also a late-surprise birthday party for me!  SURPRISE!!! HAPPY BIRTHDAY TO ME!
When I walked into Hudson Terrace, I almost fainted.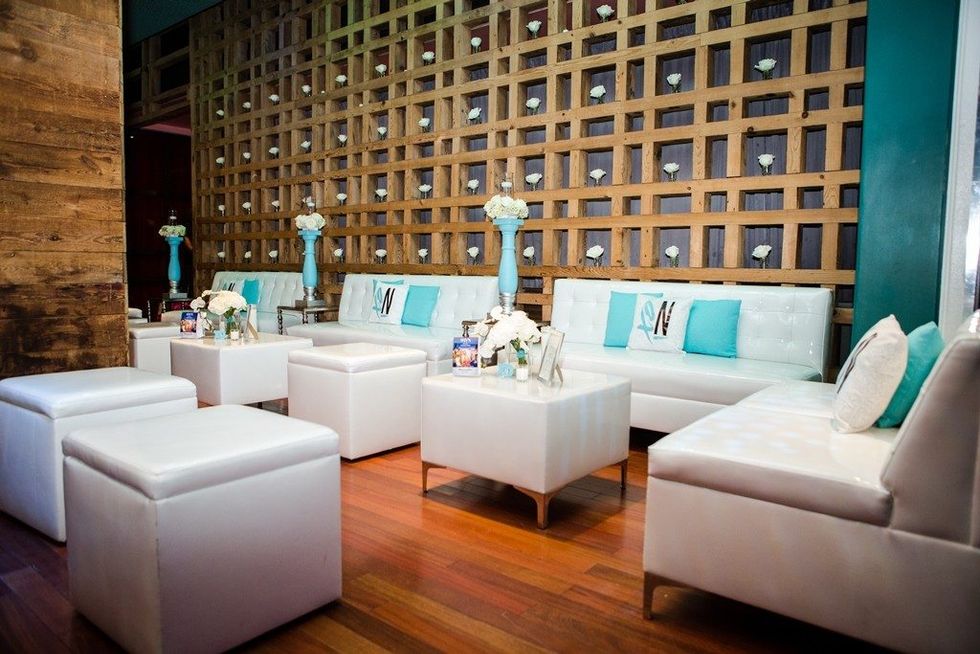 Decor Details courtesy of EH Social Events and furniture by Evolution Event Rentals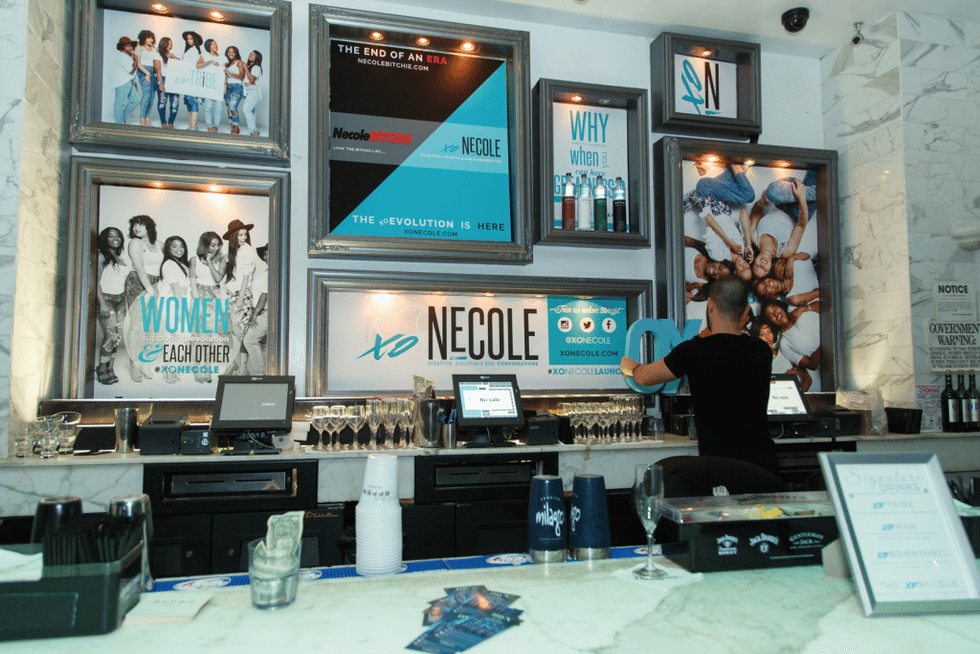 The bar decor which perfectly described the transition from Necole Bitchie to xoNecole #Girlpower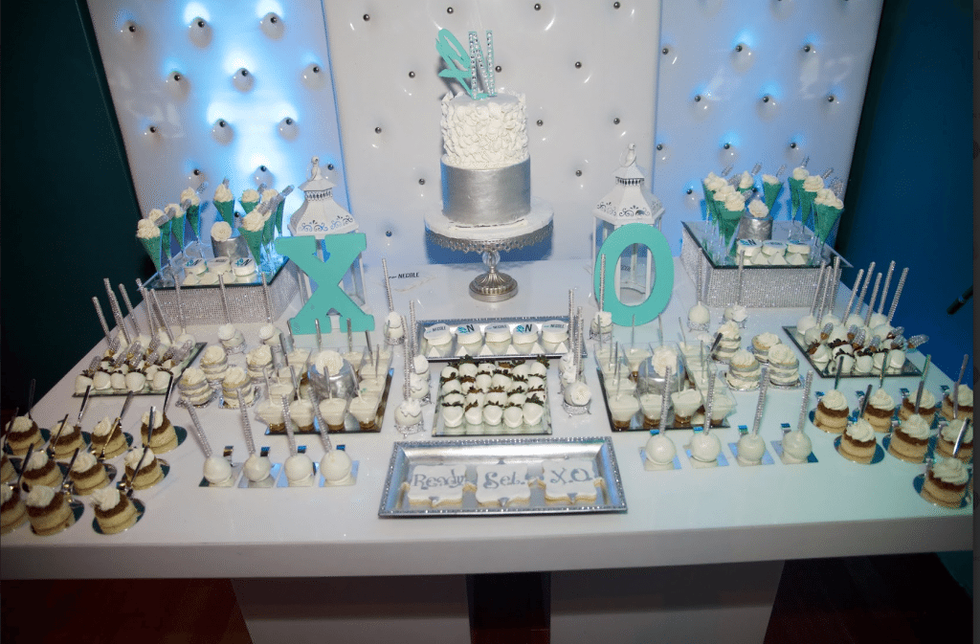 Yummy! Treats and Dessert Table Courtesy of "Bites Galore"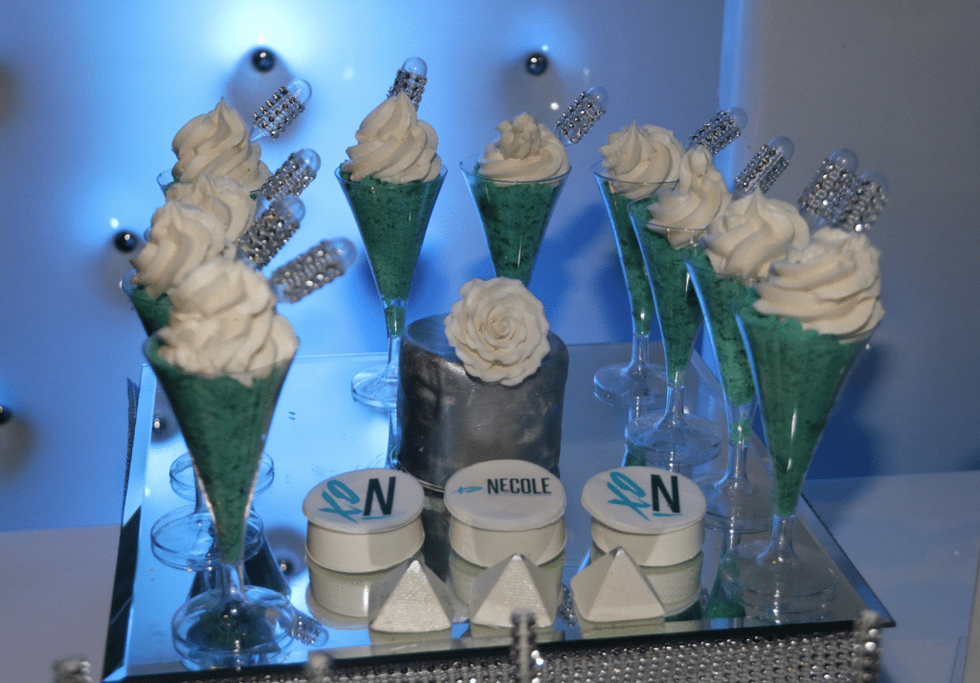 How cute were these mini cake shots? Cake shots, pops and cookies all courtesy of "Bites Galore!"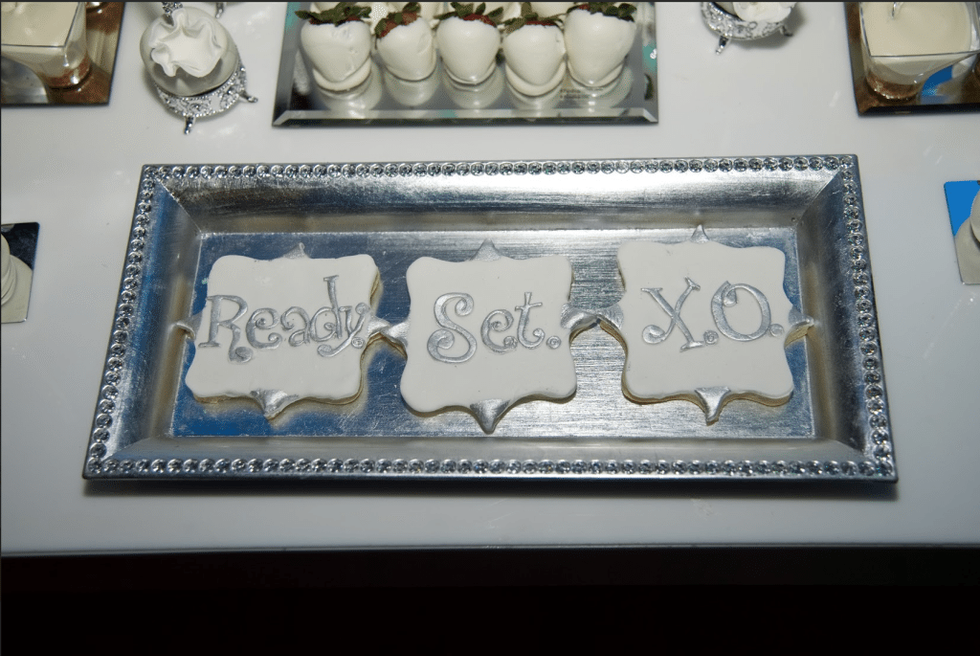 Ready... Set... XO! Treats and Dessert Table Courtesy of "Bites Galore"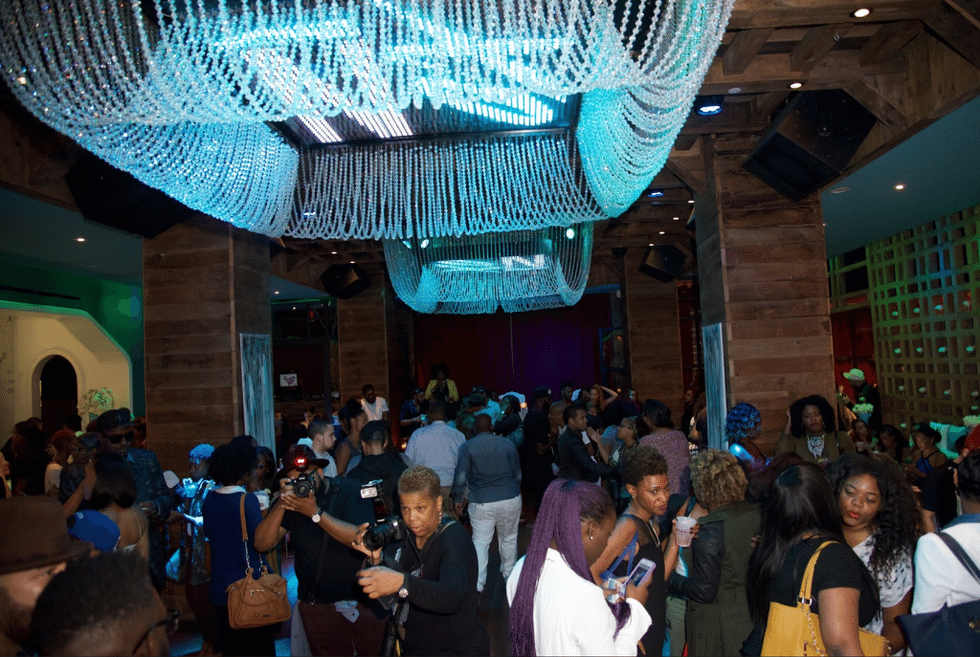 The dance floor at the xoNecole Launch party was lit with an xoNecole digital chandelier
Let's just say, I've been joking with my homegirls that we have big shoes to fill when it comes time to plan my wedding.  The decor was everything.  Party patrons enjoyed cocktails by Effen Vodka, Jack Daniels Tennessee Honey and Myx Moscato, while dancing to the jams of DJ Olivia Pope.  There was also a dessert table (courtesy of Bites Galore) that had everything from white chocolate covered strawberries, to cake shots and xoNecole cookies.
Aside from the dance floor, the outside Terrace, and The MediaLive photobooth seemed to be where all the fun was: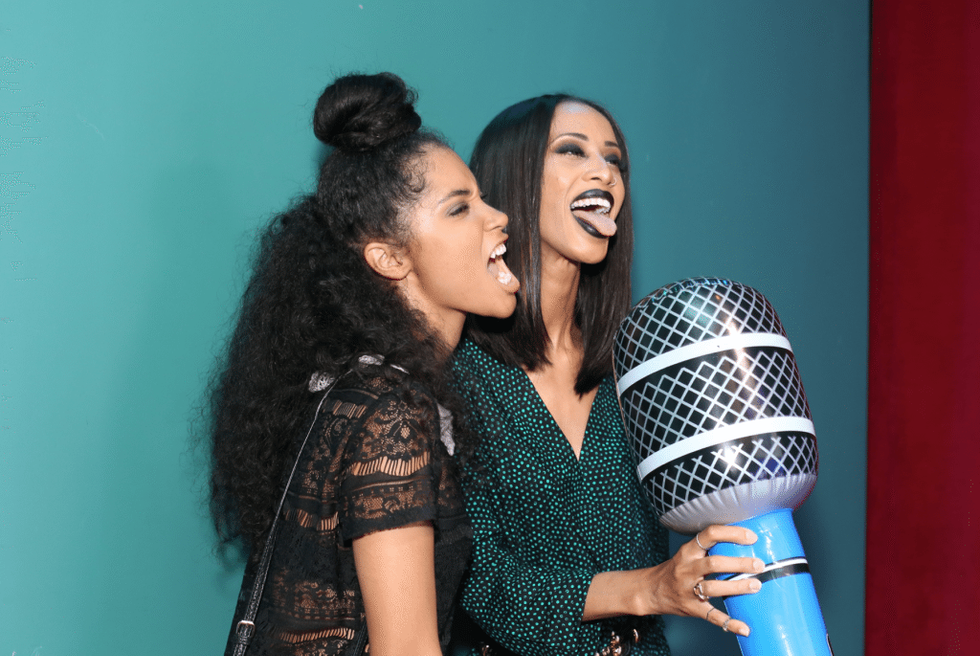 Mic Check! Style Director Alexandra Douby checking out the photo booth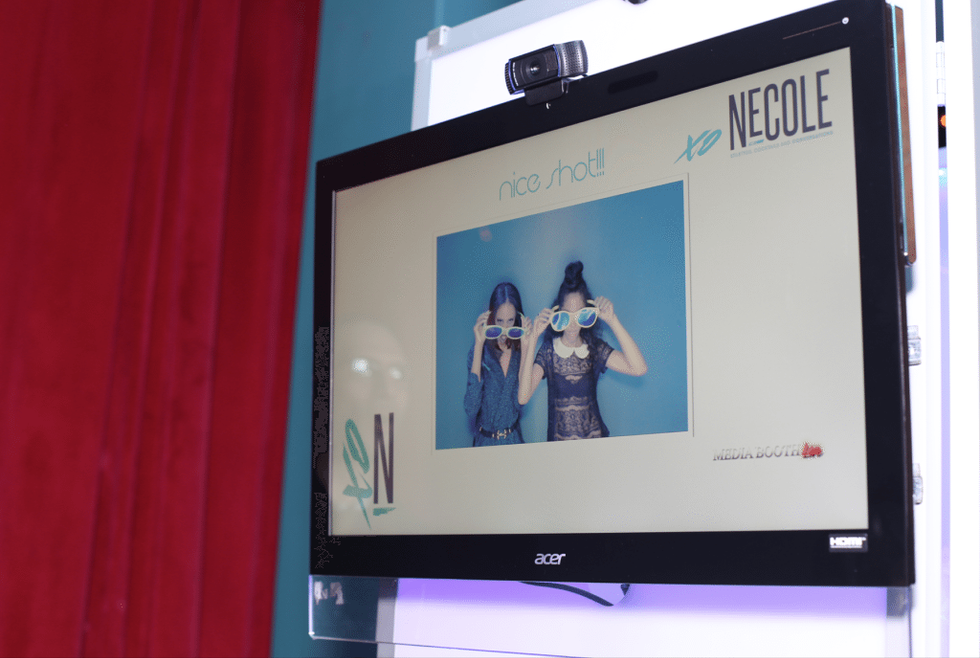 Now pose for the camera now flick, flick! xoStyle Director Alexandra Douby and guest take pics in the Media Booth Live photo booth!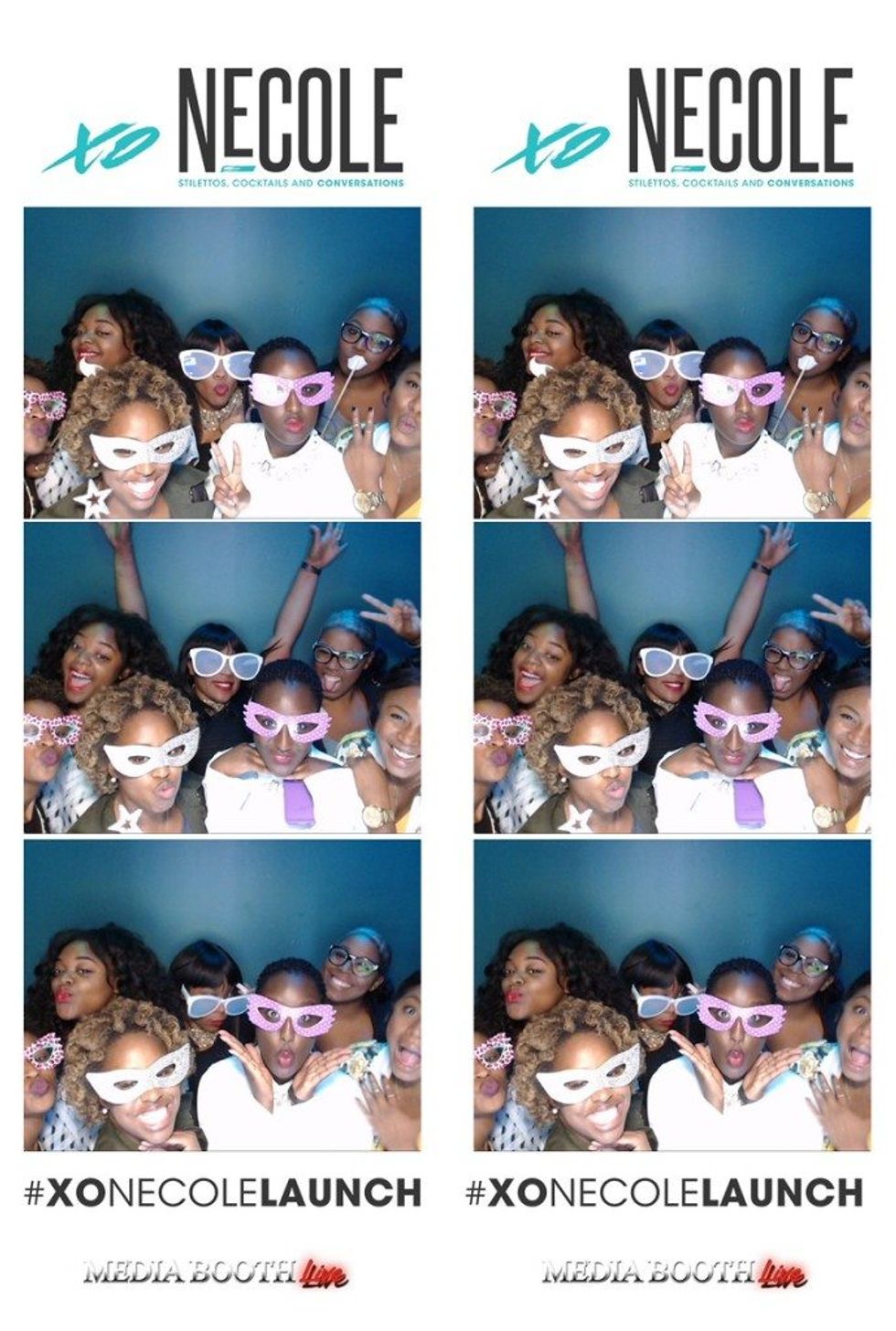 The Ladies of Essence Magazine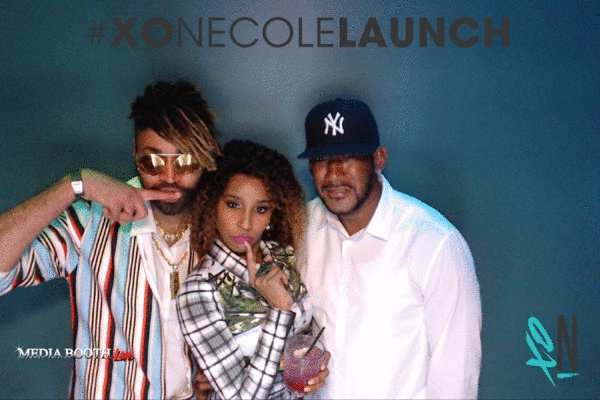 One lucky xoNecole reader walked away with a roundtrip ticket to London from Norwegian Airlines!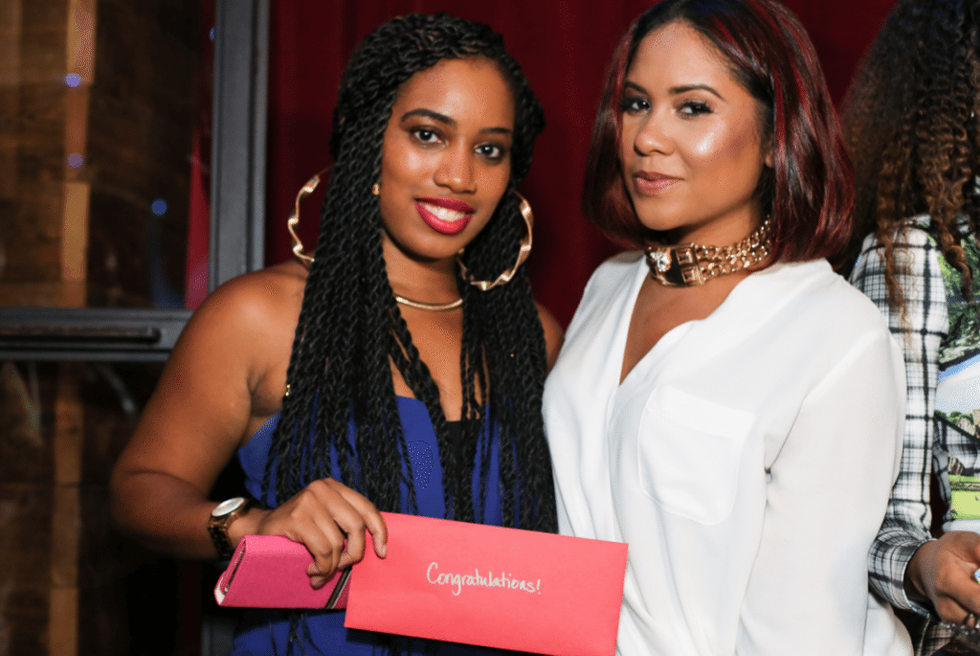 Brittany Monaye won two round trip tickets to London courtesy of Norwegian Airlines! Congrats!
A few pics from the party and the amazing guests!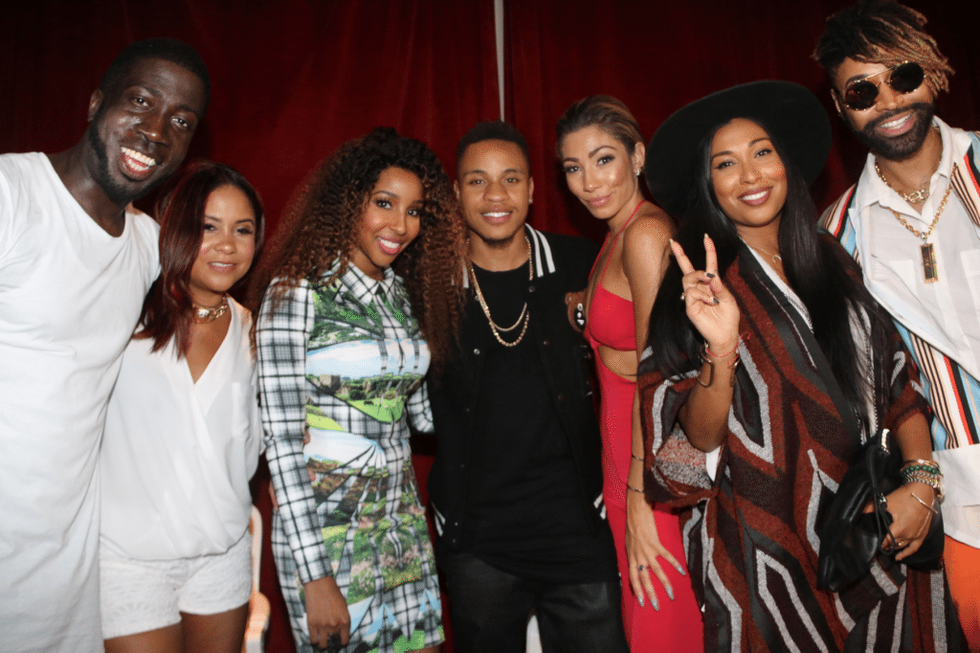 Rae Holliday, Angela Yee, Necole (me), actor Rotimi (Power), Bridget Kelly, Melanie Fiona and stylist, Ty Hunter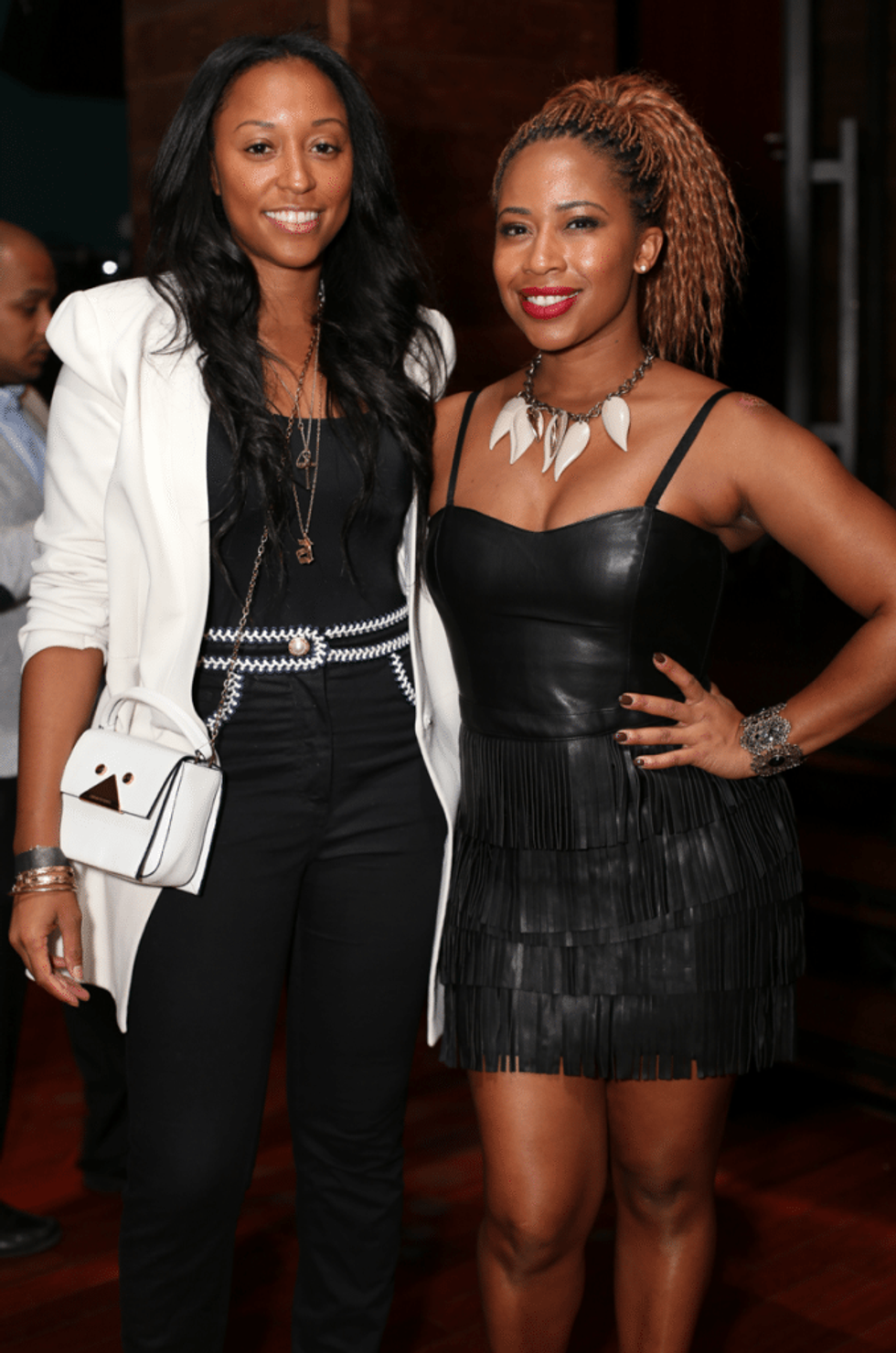 (L) Fashion Editor & consultant Shiona Turini and publicist Christina Rice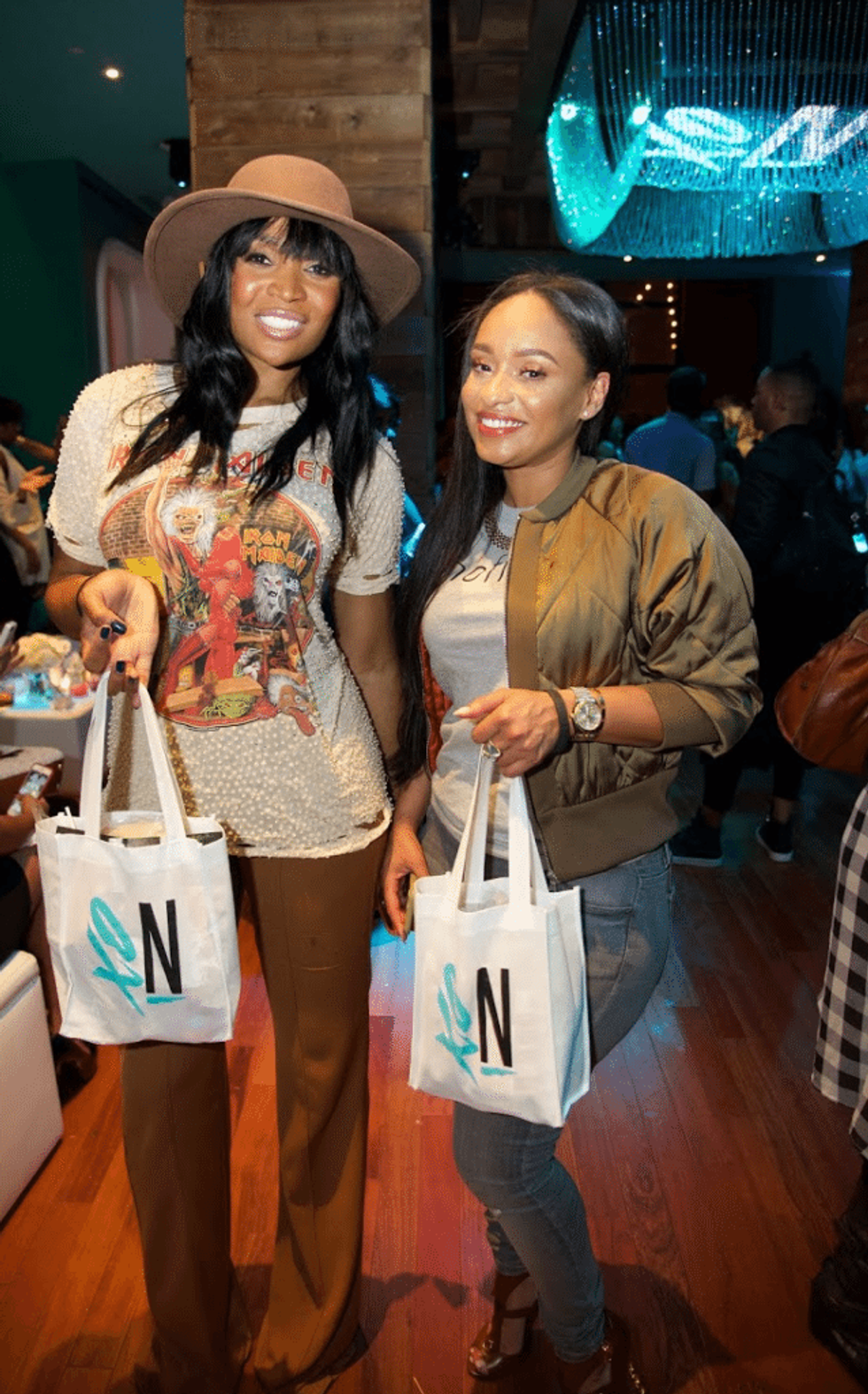 Reality stars Marlo Hampton (Real Housewives of Atlanta) and Tahiry Jose (Love and Hip Hop NY) flick it up with some XON gift bags!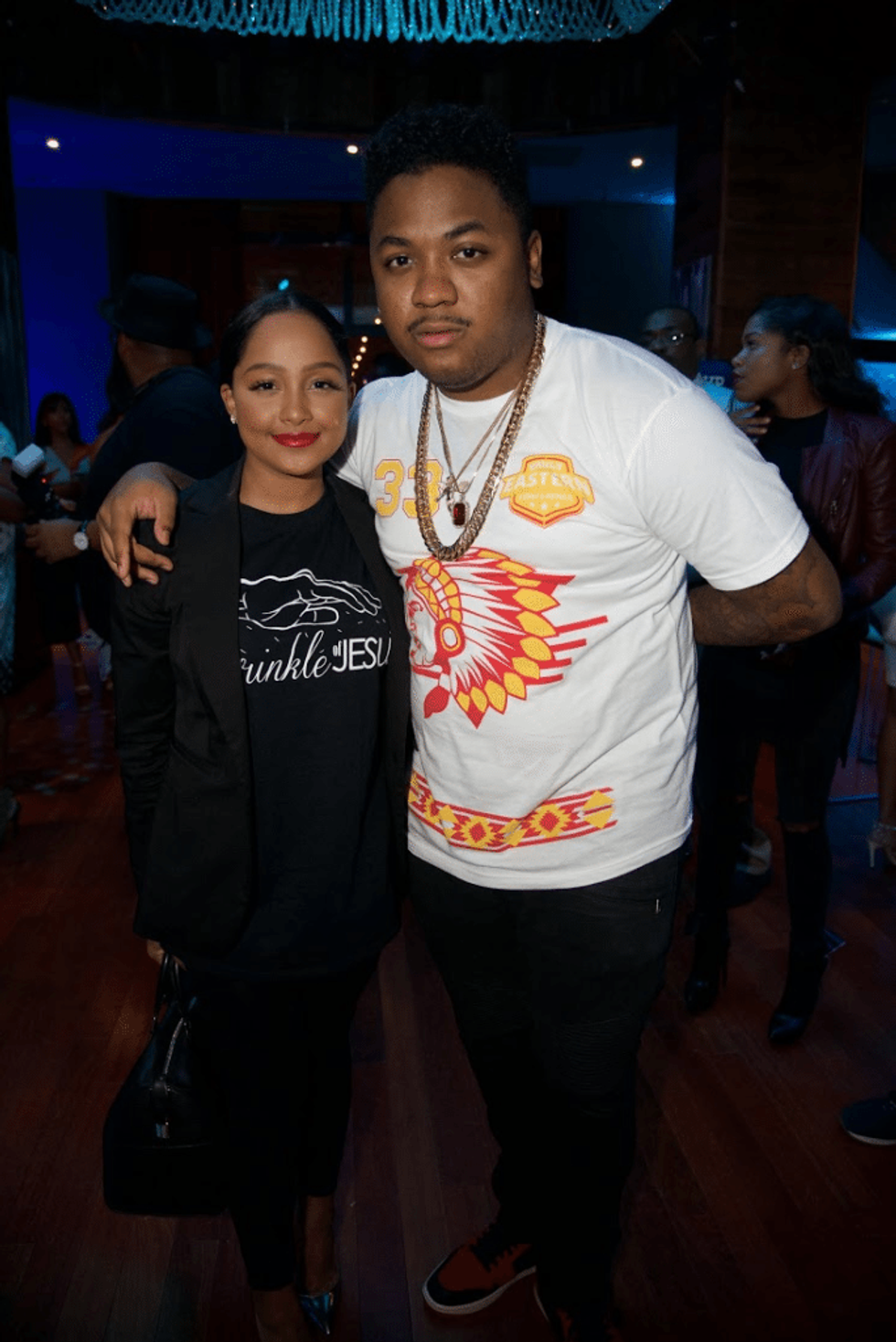 Motivational speaker Dana Chanel and actor Julito McCullum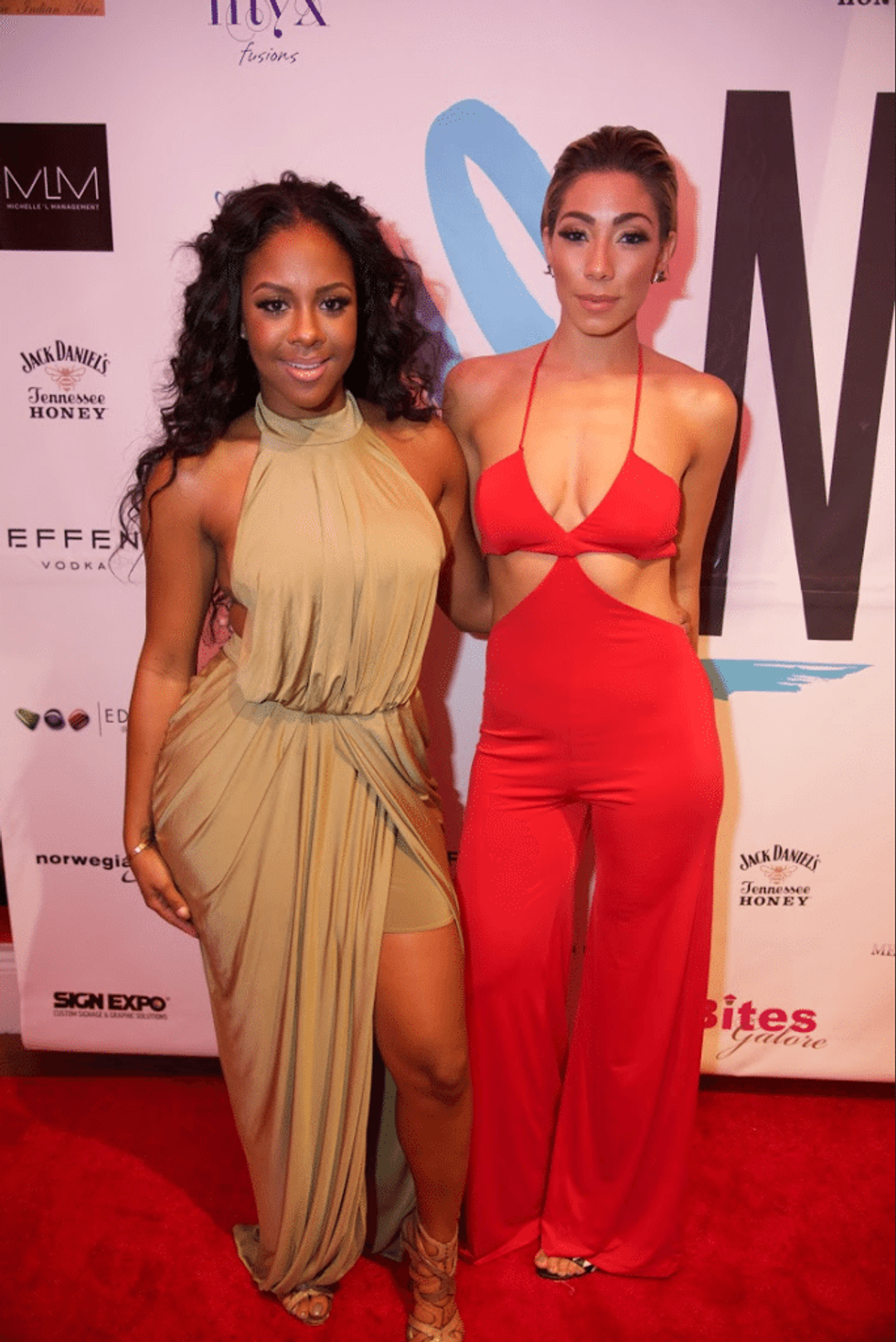 Promoter and Publicist Miss Diddy with singer Bridget Kelly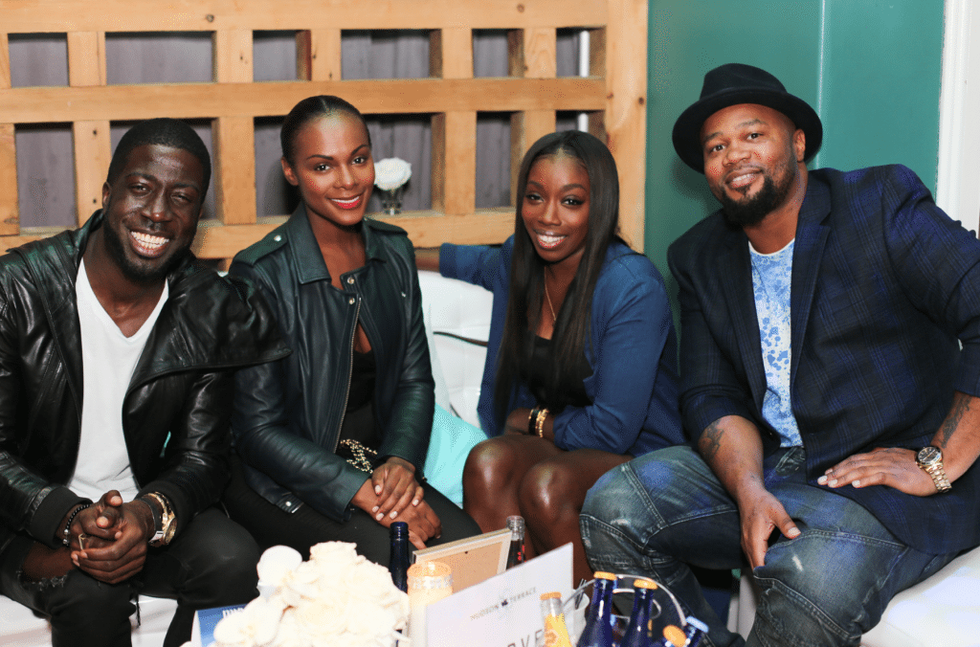 (L-R) Blog-Star and Motivational Speaker Rae Holiday, actress Tika Sumpter, singer Estelle and Global Grind's Blogxilla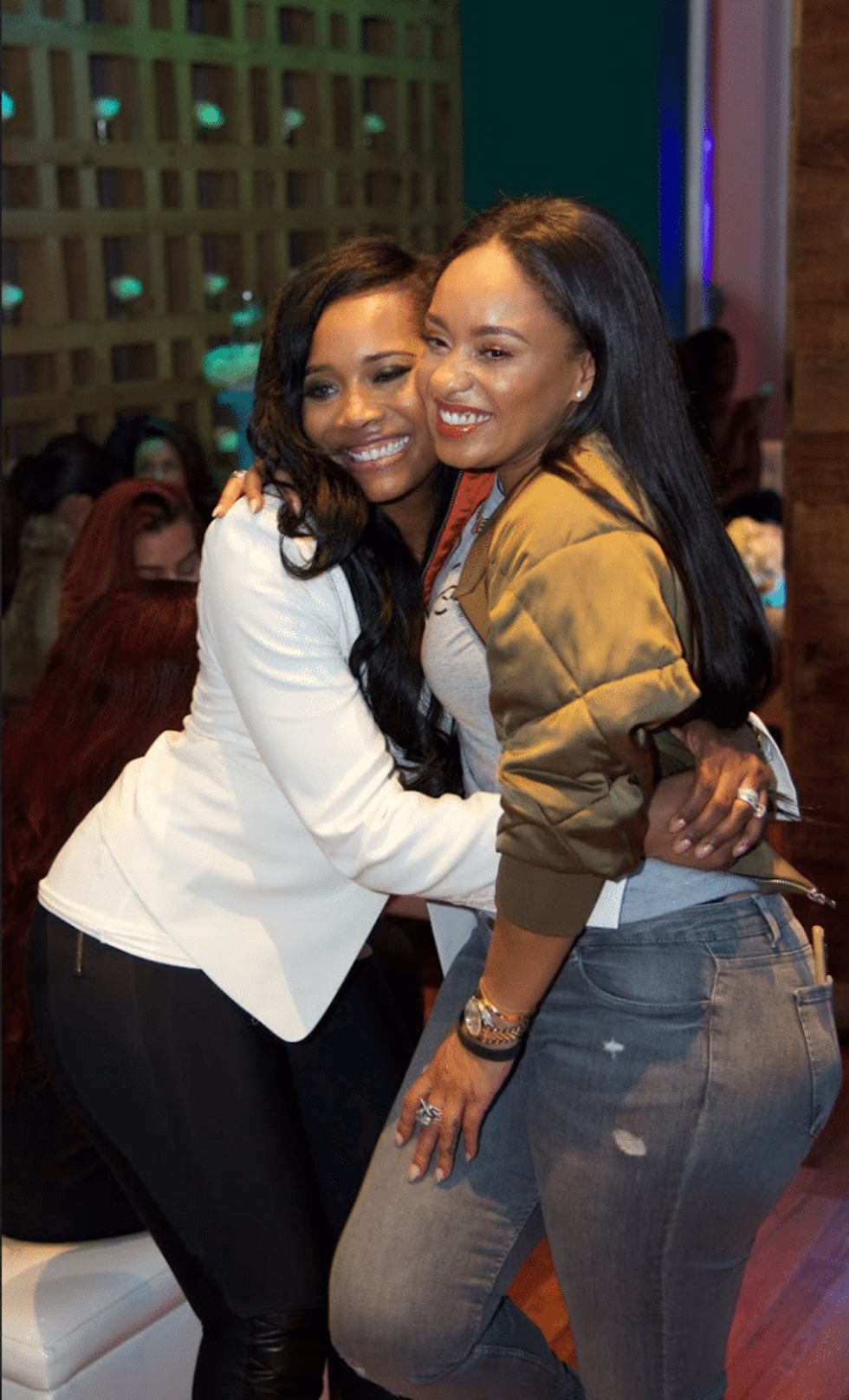 All smiles between Yandy Smith and fellow 'Love and Hip Hop New York' co-star, Tahiry Jose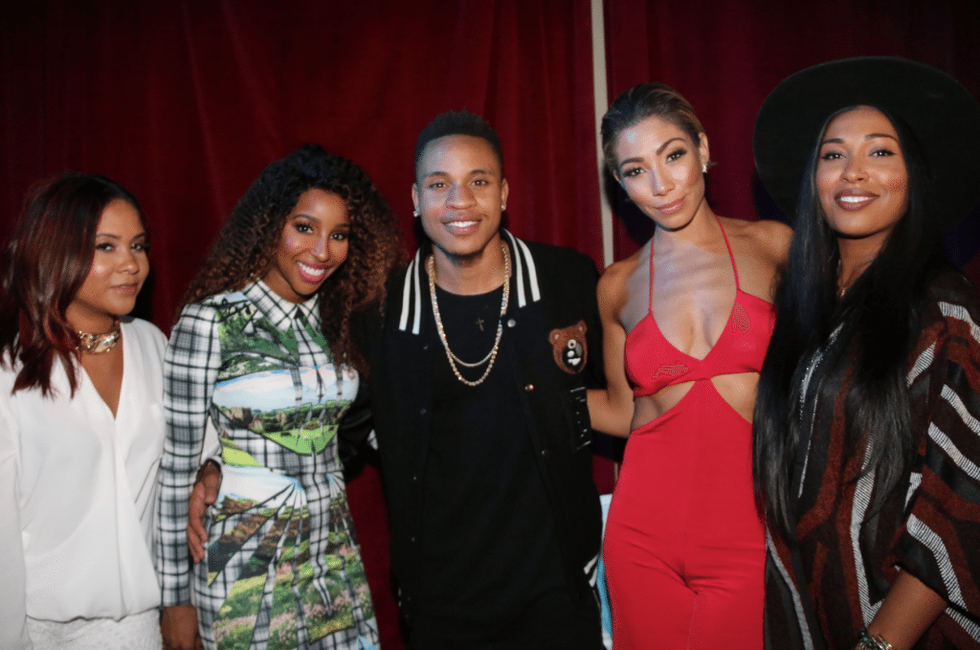 Hosts of the night: Angela Yee and Melanie Fiona with  Necole, Rotimi, and Bridget Kelly
Long story short: When they told me we were going to have a party, my first response was, 'but what if no one comes!'  (Hey, it was Empire premiere night).  I felt so much love and so much support, and I want to thank every single person who came out and celebrated with me, especially Angela Yee, Melanie Fiona, and Miss Diddy who hosted the event, as well as Bridget Kelly, Ty Hunter, Rae Holliday and Rotimi Akinosho for sharing the stage with me.   To see you guys still supporting me through my transition means EVERYTHING.
We put a lot of work into the xoNecole, and to be able to just let our hair down, and celebrate this beautiful platform was incredible! It made everything so worth it!
Lastly, I have to thank the xoStaff!  What you ladies have helped me do in a short six weeks, far exceeded the expectations I had for this site and I can not thank you enough!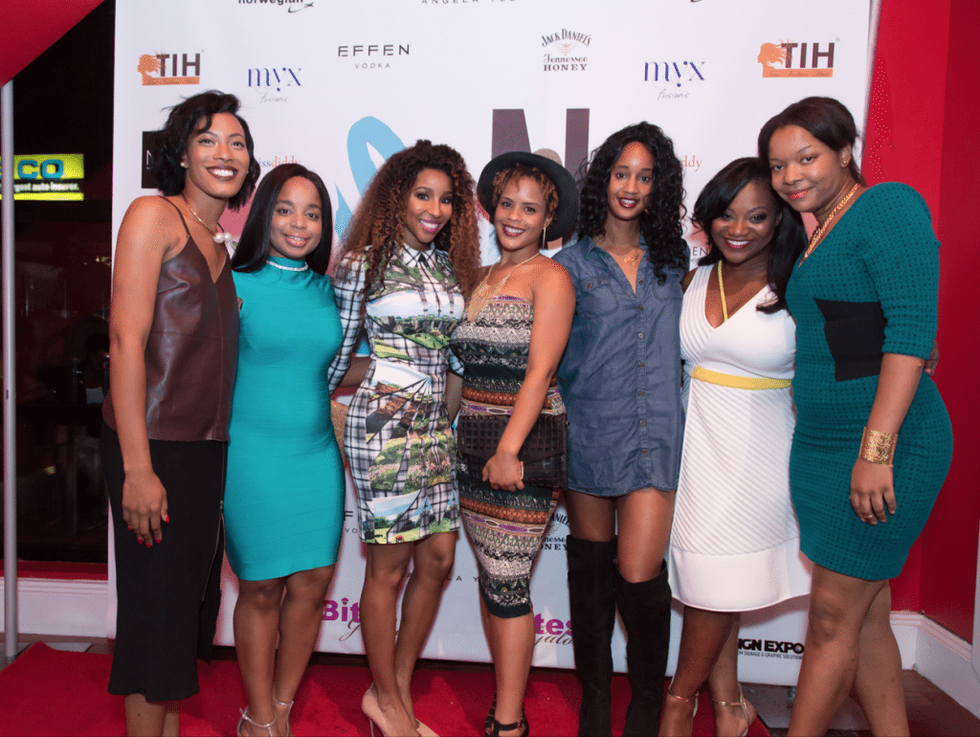 xoNecole staff: Shelby Ivey Christie, Soraya Joseph, Necole Kane, Kiah McBride, Martiza Myrthil, Latoya Shambo and Kamille Cooper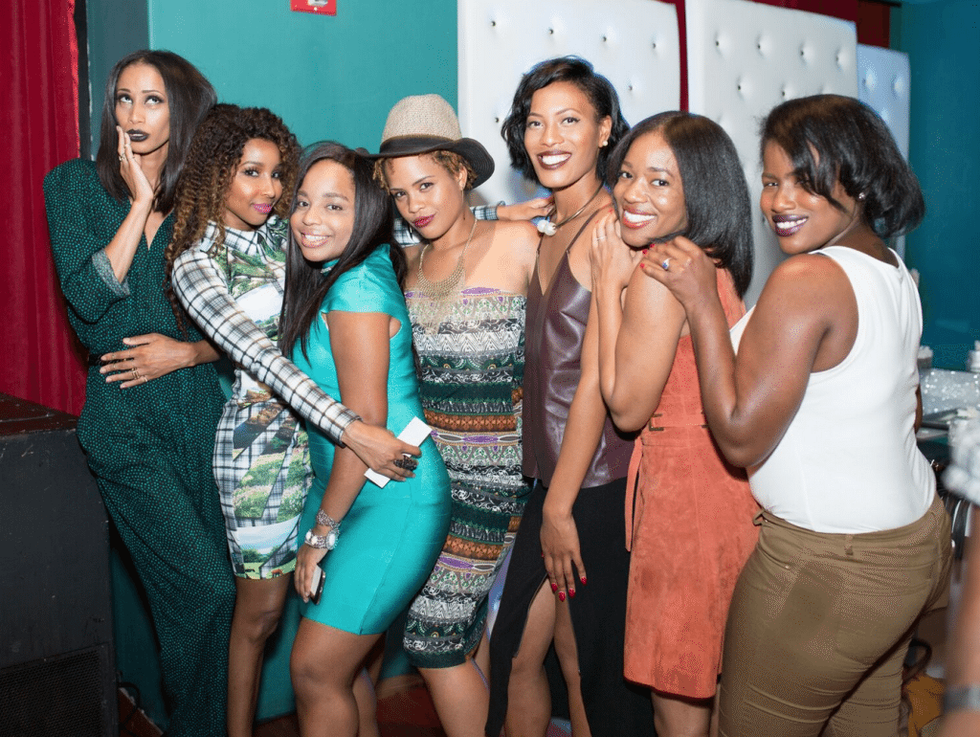 Love you like "XO"... the ladies of XON: Alexandra Douby (Style Director), Necole Kane (CEO), Soraya Joseph (Entertainment Editor), Kiah McBride (Managing Editor), Shelby Christie Ivy (Career & Inspiration Editor), Channing Hargrove (Beauty & Fashion Editor) and Erica Nichole (Love & Relationship Editor)
P.S. Sorry this post was long, but I haven't been able to write in a long time. So once the words started flowing, I took full advantage :)
Catch loads of pics in the Photo Gallery!
Images via Patrick Neree. Blink Of An Eye Photo. Chaunna Henry. Johnny Nunez. Beanz