Your school's career fair may be coming up soon so it is the perfect time to get your life together. Career fairs are so beneficial and if you prepare ahead of time, you will walk out with something more valuable besides company-branded pens, chapstick, and frisbees.
---
As a college student, you may not have a lot of job experience, so I highly recommend that you attend your school's career fair every chance you get. It is an awesome networking experience that allows you to connect with future employers, get internships, or that J-O-B that we all want after graduation.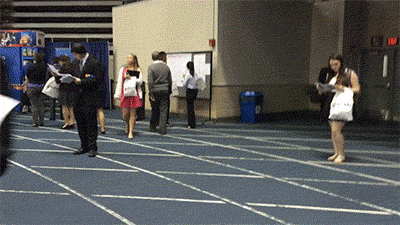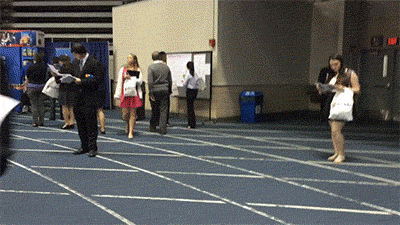 width="473" height="266" />
Whether you are a graduating senior looking for your first gig or a freshman student looking for a summer internship, follow my tips below to have a successful career fair experience.
1. Mark the day on your calendar & plan ahead
After a long night of drinking the infamous trash can punch at a college party the night before, I remember waking up one Tuesday morning to eat some Eggo waffles and eggs. As I was preparing my eggs, I saw my roommate walk out of her room looking Sunday-best sharp, in a nice suit and pumps. After chatting with her, I found out that she was headed to our school's career fair. I had no idea that this was going on at my school (don't judge me, I was living my college life!) so I didn't plan ahead on going. I ended up missing it because I had class during the time of the career fair and I couldn't miss class. Moral of the story: Be proactive and look on your school's academic calendar for important dates and events like the career fair. Once you figure out the date, schedule it on your calendar ahead of time, and plan to go to it, instead of partying the night before.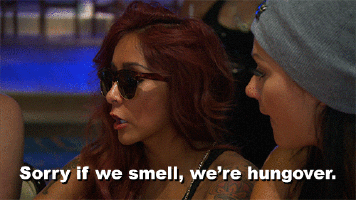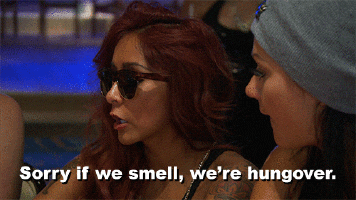 width="436" height="245" />
2. Update your resume and LinkedIn
Now that you know your career fair is approaching, pull out your resume and go on LinkedIn and update it with new job experiences, volunteer work, and skills gained. In addition, if your GPA has increased, make sure you update it on your resume. Once you update it, make sure you print out several copies ahead of time and not the day of or the day before. Waiting to the last minute to update and print your resume is never a good idea - it will be just your luck that the school's printer is out of order or your computer crashes.
Related: Do These 4 Things on LinkedIn & You Will  Have Recruiters Sliding In Your DMs
3. Order transcripts
Sometimes ordering something as simple as a transcript can take forever, which has never made any sense to me. Nonetheless, it is important that you always have a couple of official transcripts on deck because you never know when you will need them. When you go to your career fair, you may be granted an interview immediately. Often times, employers that recruit students request copies of the student's transcript before they extend a job or internship offer. You always want to be prepared and not scrambling away at the last minute to get a transcript.
[Tweet "Career fair tip: Get transcripts ahead of time."]
4. Invest in a padfolio
The padfolio aka resume portfolio is a must have for any professional networking event, especially the career fair. You will need something to put your resumes in so that they don't get crumbled up or wrinkled. Also, you will be collecting a ton of business cards and documents from employers, so you also need something nice and sturdy to keep it in. You should be able to get a padfolio from your campus bookstore, from any store like Walmart, or even online at Amazon.
5. Register ahead of time
Often, your school's career center will ask students to register for the career fair ahead of time. Be on the lookout for the day that you can register, and don't forget to do so when the day comes. If you don't register, you will be stuck with the handwritten name tag. This may not seem like a big deal, but I promise if your handwriting is as fugly as mine, it won't be a good look for you to walk around with a name tag that looks like it was written by a drunk.
6. Get business cards
Always, and I mean always, invest in personal business cards with your personal (professional) email address on it. On your business card, keep it simple and sleek and include your full name, phone number, email, and your major.
You can buy really inexpensive, custom business cards from Office Depot/Office Max, Vista Print, and Moo.
7. Practice talking about yourself
At the career fair, there will be so many students that you will be competing with. It is important that you make the best first impression and tell the employer something that will be memorable. Prior to the career fair, practice your elevator pitch and be sure to include what you can bring to the table. Your elevator pitch is your personal brand commercial that communicates who you are, what you are looking for, and what makes you special. Be sure to keep it short and sweet and practice it multiple times so that it feels and sound natural.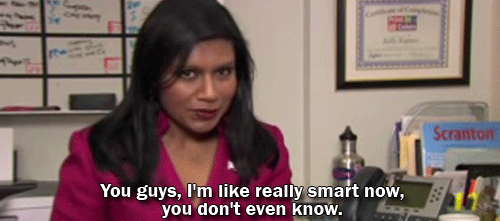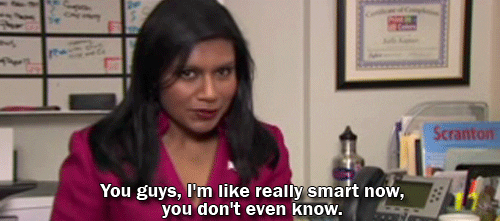 width="602" height="266" />
8. Get your game plan together
At least one week before the career fair, look on your college career center site to see which employers are confirmed to come. Jot down what company tables you will visit so that you won't be walking around like a lost child on the day of the career fair. Also, be sure to research each company that you plan on visiting and gather a basic idea of what the company does, and something unique about the company. When you meet with the employer, you will want to be able to tell them what you know about the company as well. For example, let's say you are planning on visiting Company X at the career fair. Before the big day, you do your research and discover that Company X is getting ready to celebrate their 10 year anniversary. If you bring that up to Company X's recruiter, I promise they will be impressed!
9. Sign up to interview on-the-spot
Before the career fair, talk to your career center advisors and see if there are any companies that will conduct impromptu interviews. Often times, companies will allow students to apply for open positions ahead of time and will schedule on-the-spot interviews with students on the day of the career fair. Be sure to ask about this ahead of time so that you are not missing out on any opportunities.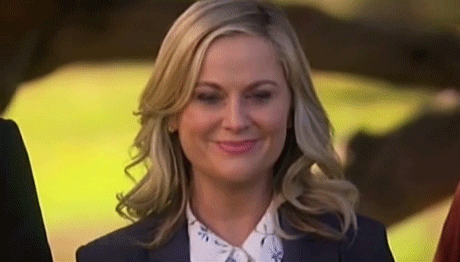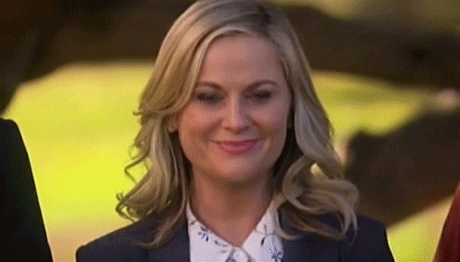 width="478" height="272" />
10. Practice basic interview questions
When you walk up to the company's table and introduce yourself, guess what - you are interviewing! Each time you interact with an employer, you are interviewing whether they acknowledge it or not. Just as the saying goes, "someone is always watching," I believe that you are always being tested. While you are talking with the employer, they will ask you questions so it is important to practice answering basic interview and networking questions so that you don't stumble on words at the career fair.
11. Get a suit (or borrow one)
Nothing turns me off more than someone applying for a job that isn't professionally dressed. Depending on the industry, sometimes casual dress is okay, but I always recommend going to a career fair in business professional attire to make the best first impression. If you can, I recommend investing in at least one suit. If you cannot afford your own, talk with your career center because they may have a program where you can borrow a suit from them.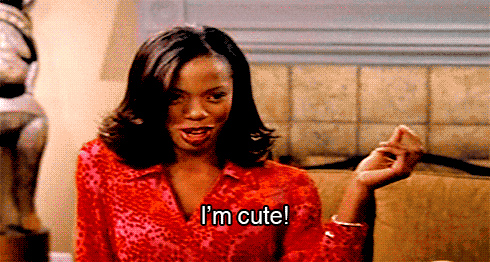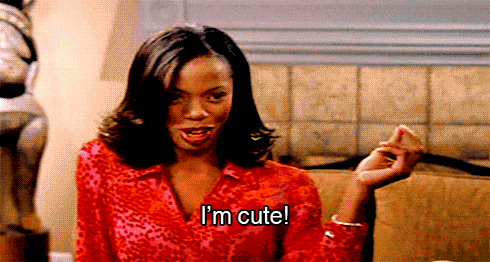 width="490" height="262" />
12. Plan to follow-up
After those long hours of walking from table to table, reciting your elevator pitch, and collecting tons of company swag, be sure to map out your follow-up game plan. Pull out your business cards and plan to send some type of follow-up communication to the recruiter that you met. This is very important because it keeps you on the recruiter's mind. You have to remember that you are not only competing with the students at your school, but you are also in competition with students all over for that one job or internship.
What are some ways that you prepare for career fairs? Share it with us below!