---
My mommy would call me a pack rat but since I was little, I've saved periodicals that I felt were a snapshot into that particular time period. The front page of the newspaper when Princess Diana died. The New York Times the day after September 11th. And it isn't just with hard news either. I save all of Rihanna's magazine covers, actually anytime a brown woman is on the cover of my favorite magazines, I run to the newsstand to buy it whether I subscribe or not.
I like to consider myself a little bit of a historian, for the record, not a pack rat.
Here's the thing about September issues. They are always my favorite but I don't usually hold my breath waiting to see women who look like me on the cover. But listen, when I tell you that this month the newsstand man actually had to give me a bag to get them all home??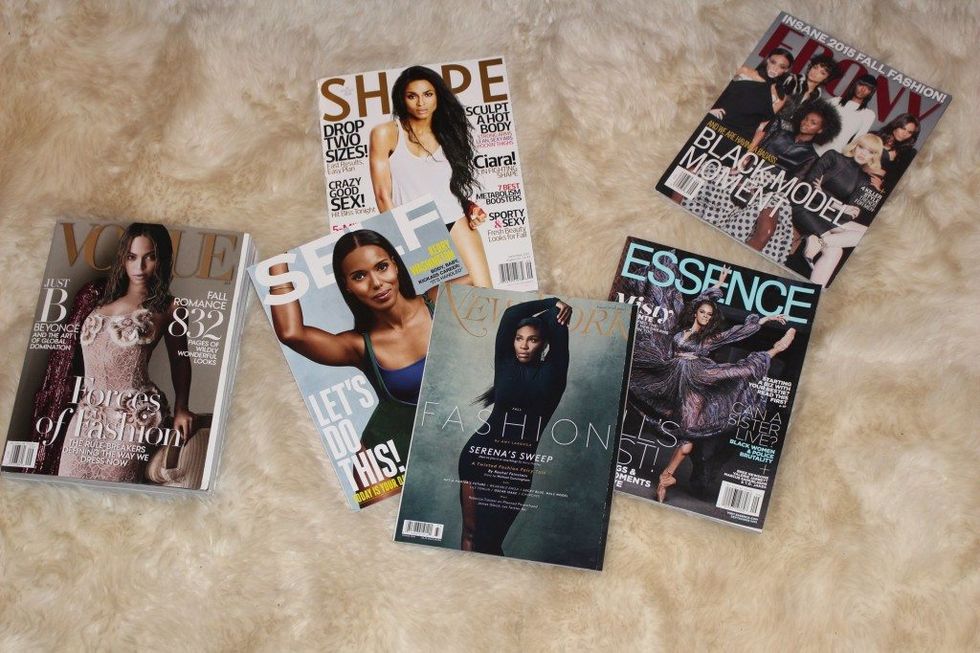 I couldn't what to get home and paw through the pages, visually digesting everything. While I want to say culturally, this is a promising snapshot of the time period, I know better. But I will say, seeing Beyoncé on Vogue, Ebony's stance on models we need to know, Misty Copeland on Essence, Amandla Stenberg on Dazed & Confused, Willow Smith on iD, Kerry Washington on Self, Queen Latifah on Variety, Serena Williams on New York, and Ciara on Shape was all sorts of #BlackGirlMagic but seeing their words come alive on the pages inside the glossy?
Actual magic.
Can I share my favorite quotes from each article with you?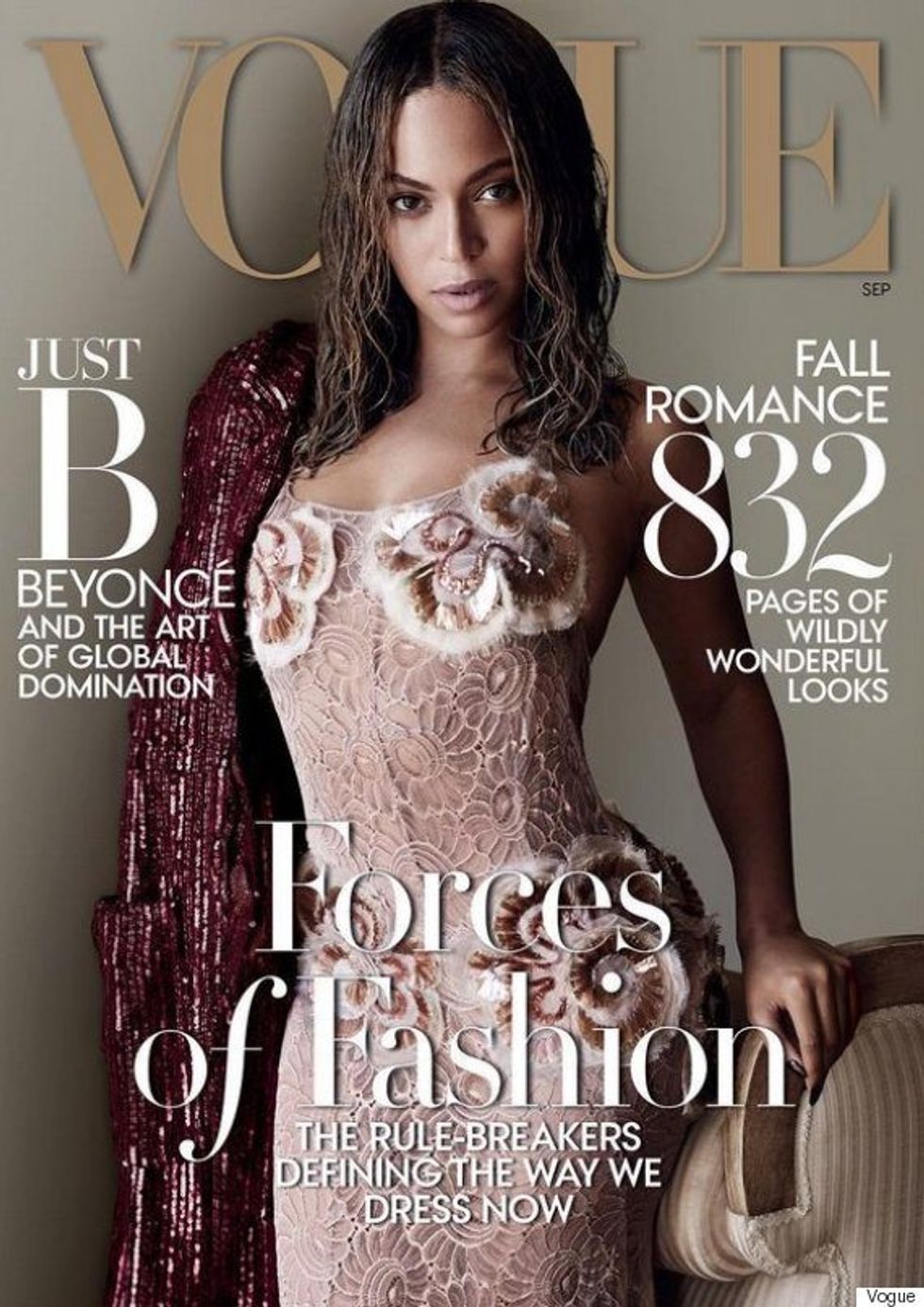 Beyoncé reminding you that she's not bossy, she's the boss:
"Beyoncé works hard to show that she is a Nice Person. There are intriguing moments in her self-produced documentary Beyoncé: Life Is But a Dream, where rehearsals are going wrong and her notes for her team ("I have a million, she says flatly) are not being attended to. She sees that being polite is not working: "You can be fair, but me being polite was not me being fair to myself," she remarks. Beyoncé calls another meeting, but we don't see what happens. If there was to be a moment of delicious, scrumptiously fair Not Niceness, it never came. The camera had turned away."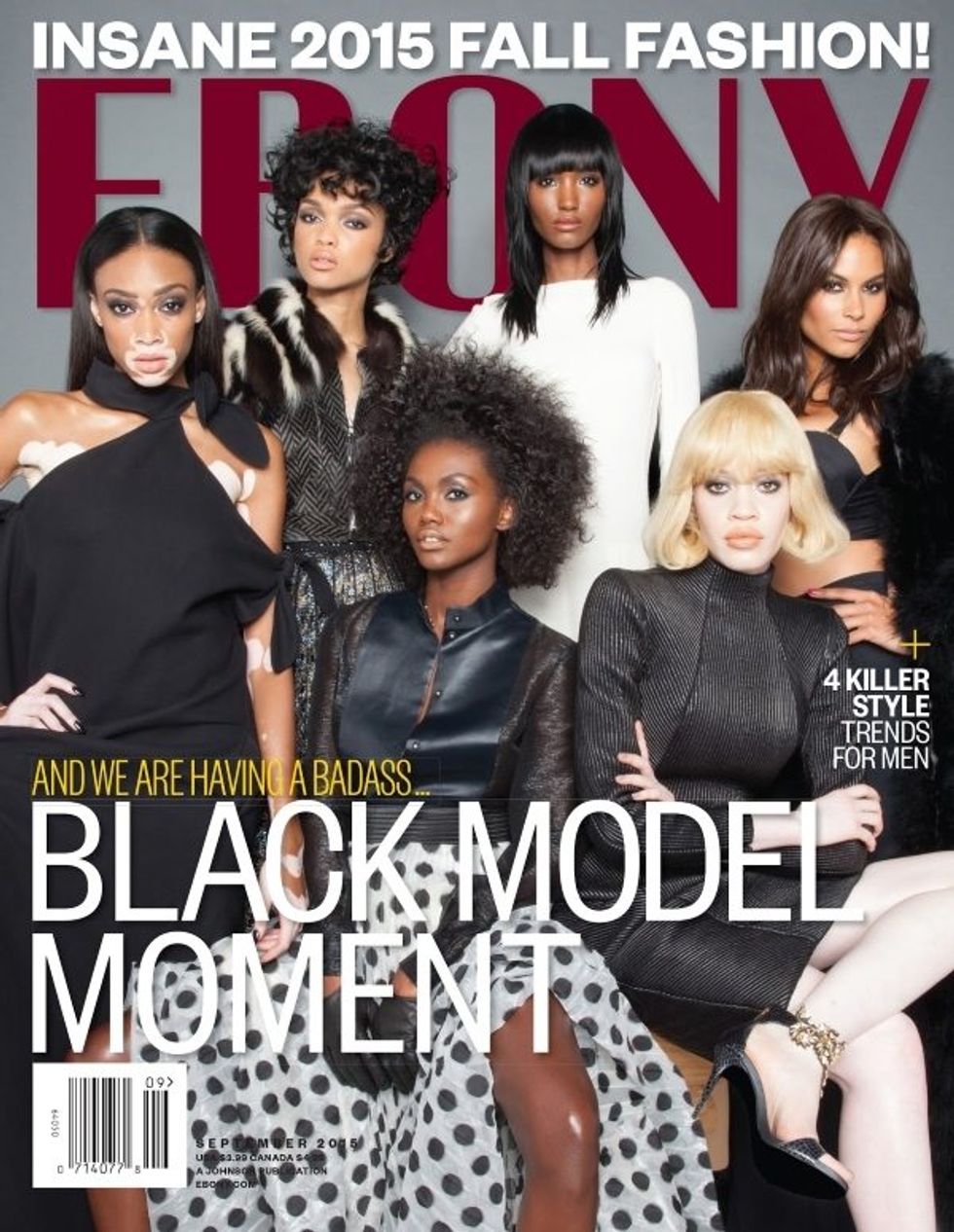 Ebony's EIC reminding us that it's okay to want to talk about fashion and models:
"Damn skippy, Black women have the most beautiful skin in the world. This acknowledgement felt like a divine directive to seek a group of young models whose skin was worth celebrating. We typically talk about Black beauty in the abstract but here it is, in the flesh, and OMG ("Made You Look")!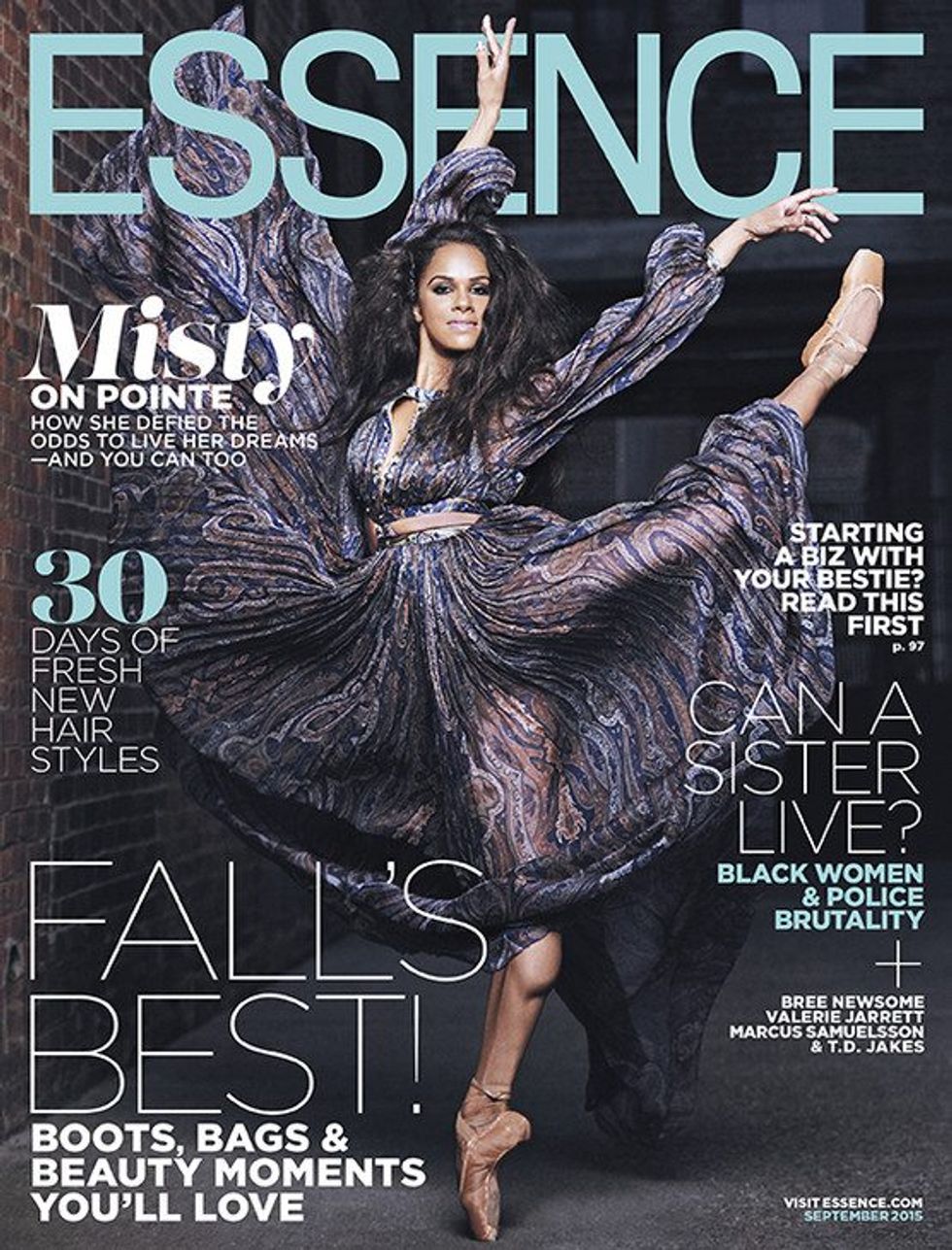 Misty Copeland knows this is a big deal:
"I'm going to continue to be who I am and my experiences as a Black woman have made me who I am," says Copeland. "All of a sudden now that I am in this position, I'm not going to say 'I'm just a dancer.' It's a huge deal because I'm a Black woman. That's why it's a big deal."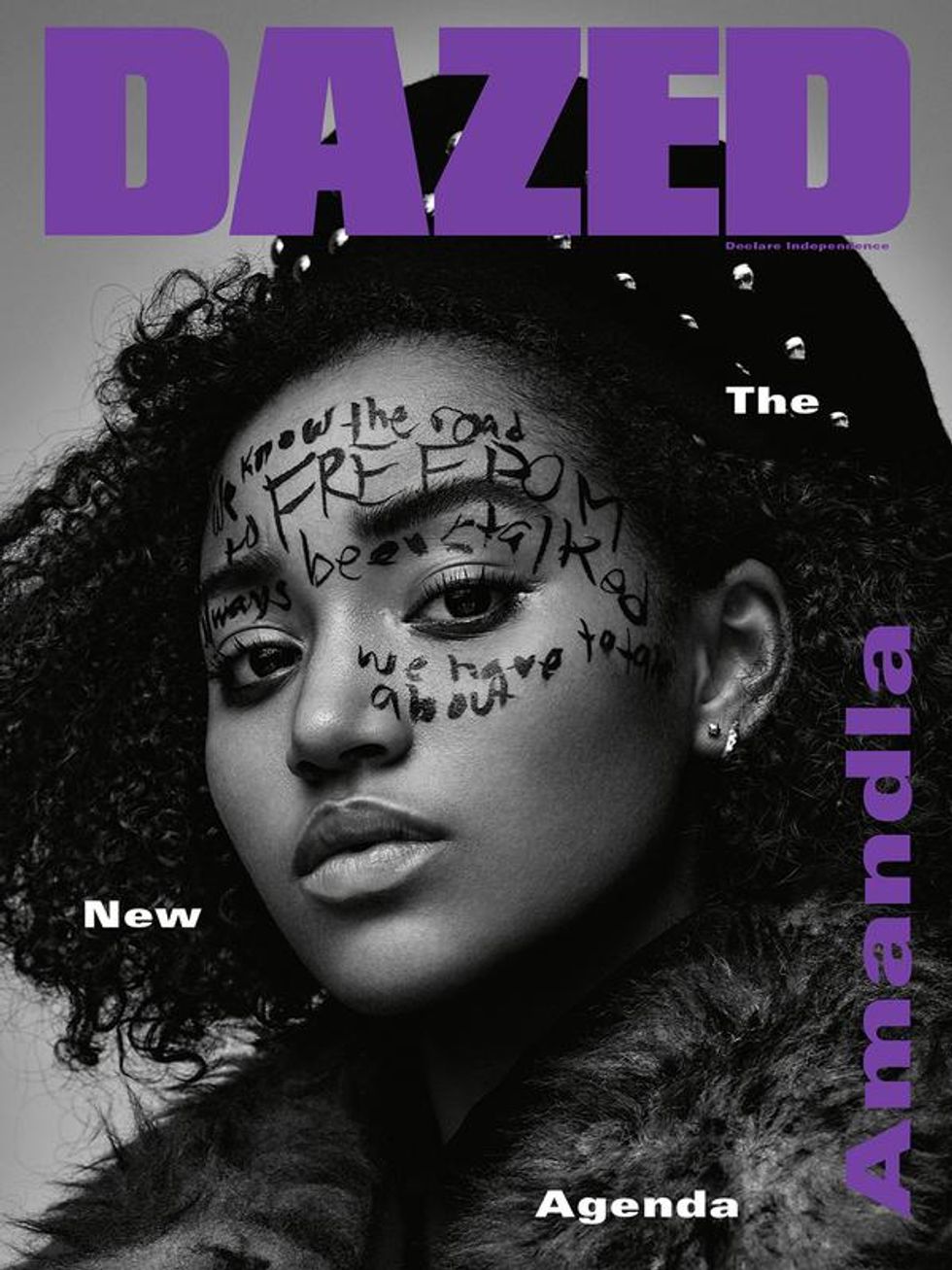 Amandla Stenberg shows us there's real power in dedicating yourself to work that's meaningful and impactful:
"As much as I want to be fulfilled creatively as an actress, and get to be in roles that are meaningful and impactful, I hope the same thing for myself as a director, one day. I know it's a tall glass to fill, but it's a glass that really does need to be filled, as an African American woman."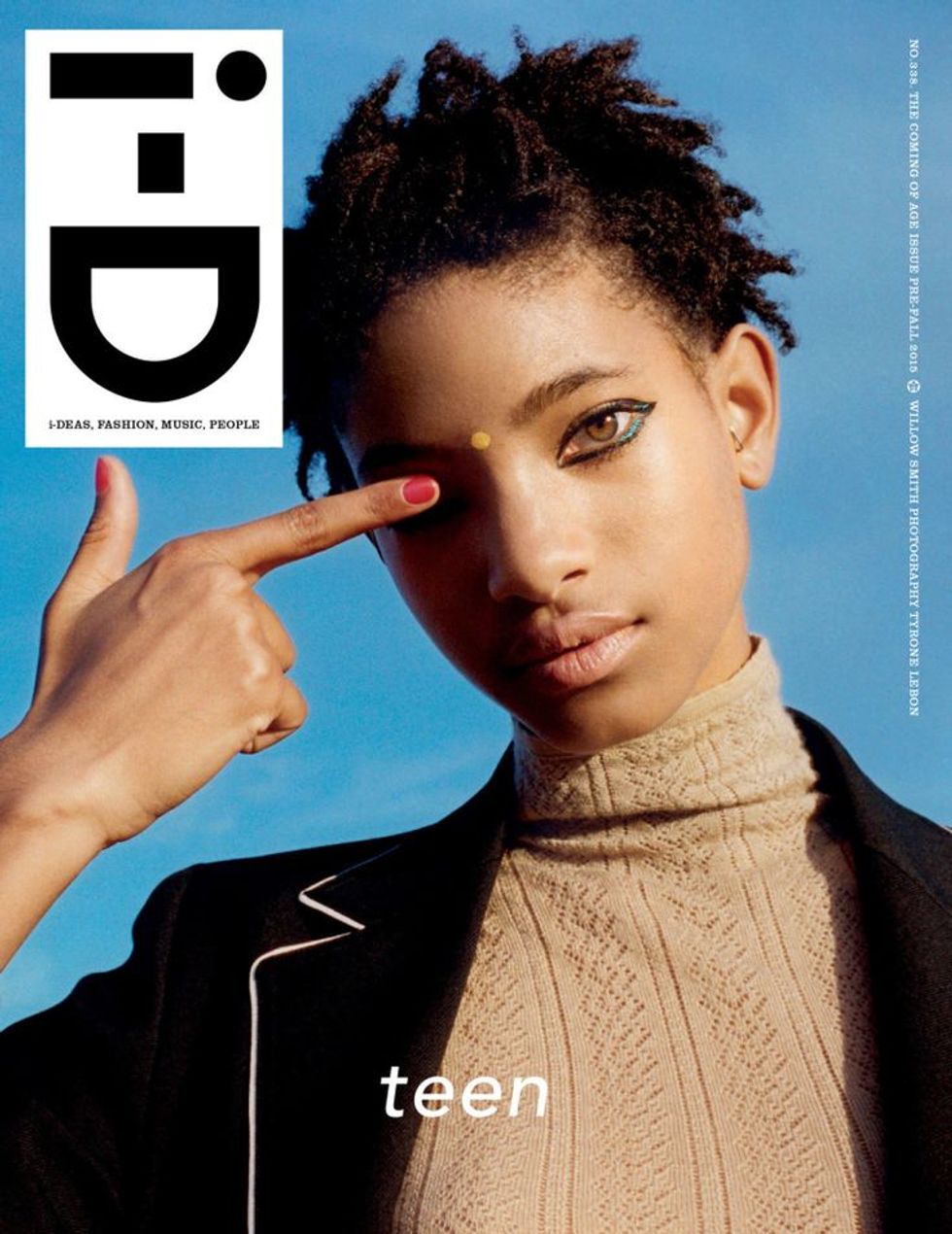 Willow Smith stresses the importance of carving your own path:
"The only reason I carve my own path the way I do is because of the way I was raised. My parents always said, 'If you don't carve your own path, someone's going to carve it for you.
The only thing that I ever want to do is to be on the next level because if you're not, then either you're staying in the same place you've always been or you're following somebody else. I don't care what anybody says, following everybody else or staying in the same place and not venturing out to try other things is not fun.  It's all about finding the joy in life, and finding the dance and happiness of just being alive. Carving your own path is part of that."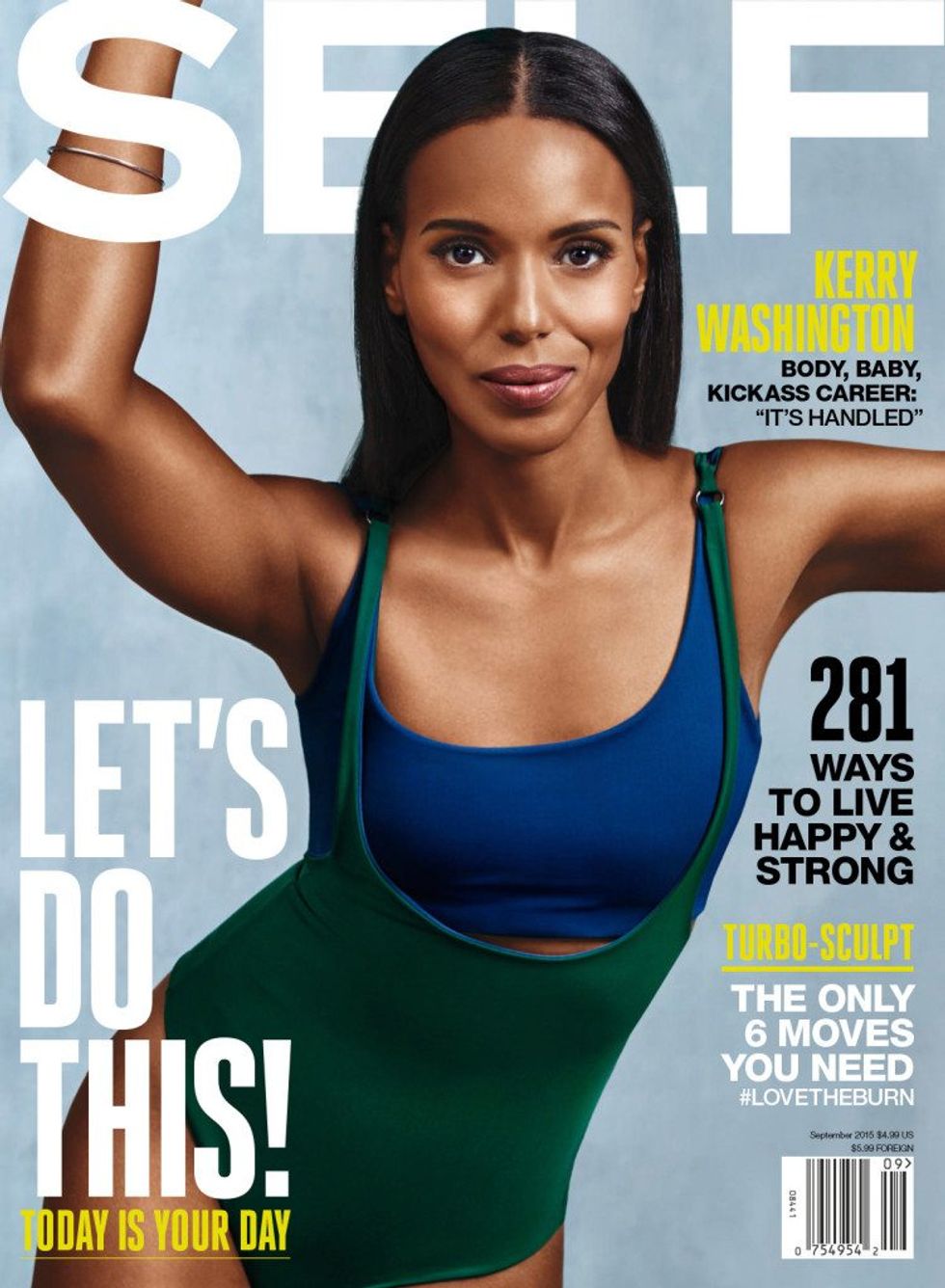 Kerry Washington wants us to change the way we speak about aging:
"A few weeks ago, my manager asked: 'Do you feel like you're back? I feel like you're back.' She meant it as a total compliment, but we had this conversation where I was like, 'You know what?' I try really hard not to use that language, because it's not about going backward in life.' I think it comes from this culture of antiaging, which is not so loving to ourselves. I've been really focused on not being 'back' to anything, but being the best version of myself right now. My body is the site of a miracle now. I don't want to be pre-miracle."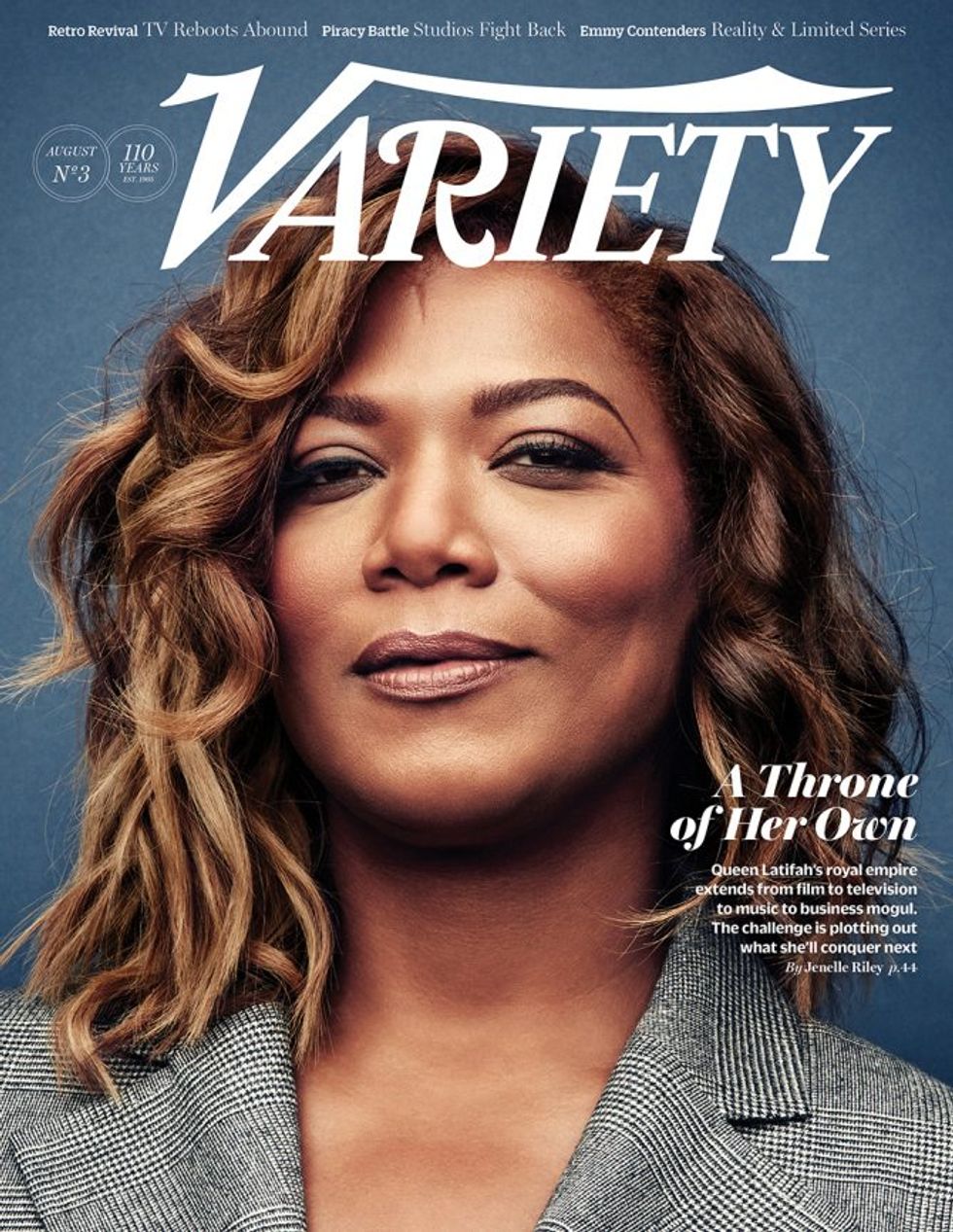 Queen Latifah wishes you would mind yo' business. But she understands why you can't:
"I think its human nature [to speculate on the sexuality of famous people.] People have curiosity about people's sexuality, because we're curious about sex. I think the problem is we don't talk about it enough. We act like sex is bad sometimes. We act like love is bad sometimes, or makes you weak somehow."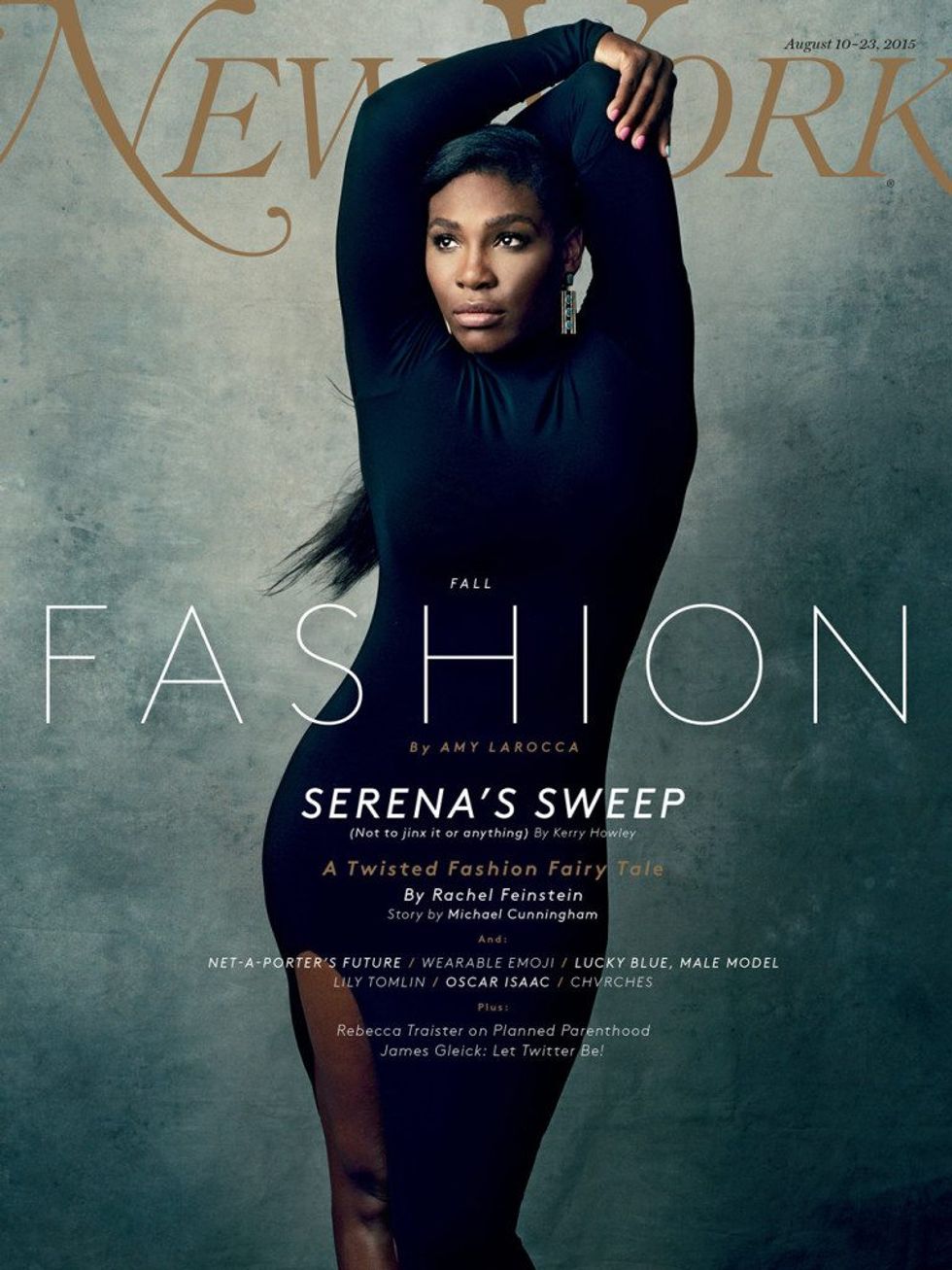 Serena Williams doesn't get caught up looking in the rear view:
 "I don't dwell in the past. If I do, I'll be swallowed up by negativity. As Mandela once said, 'I will be in a mental prison.' "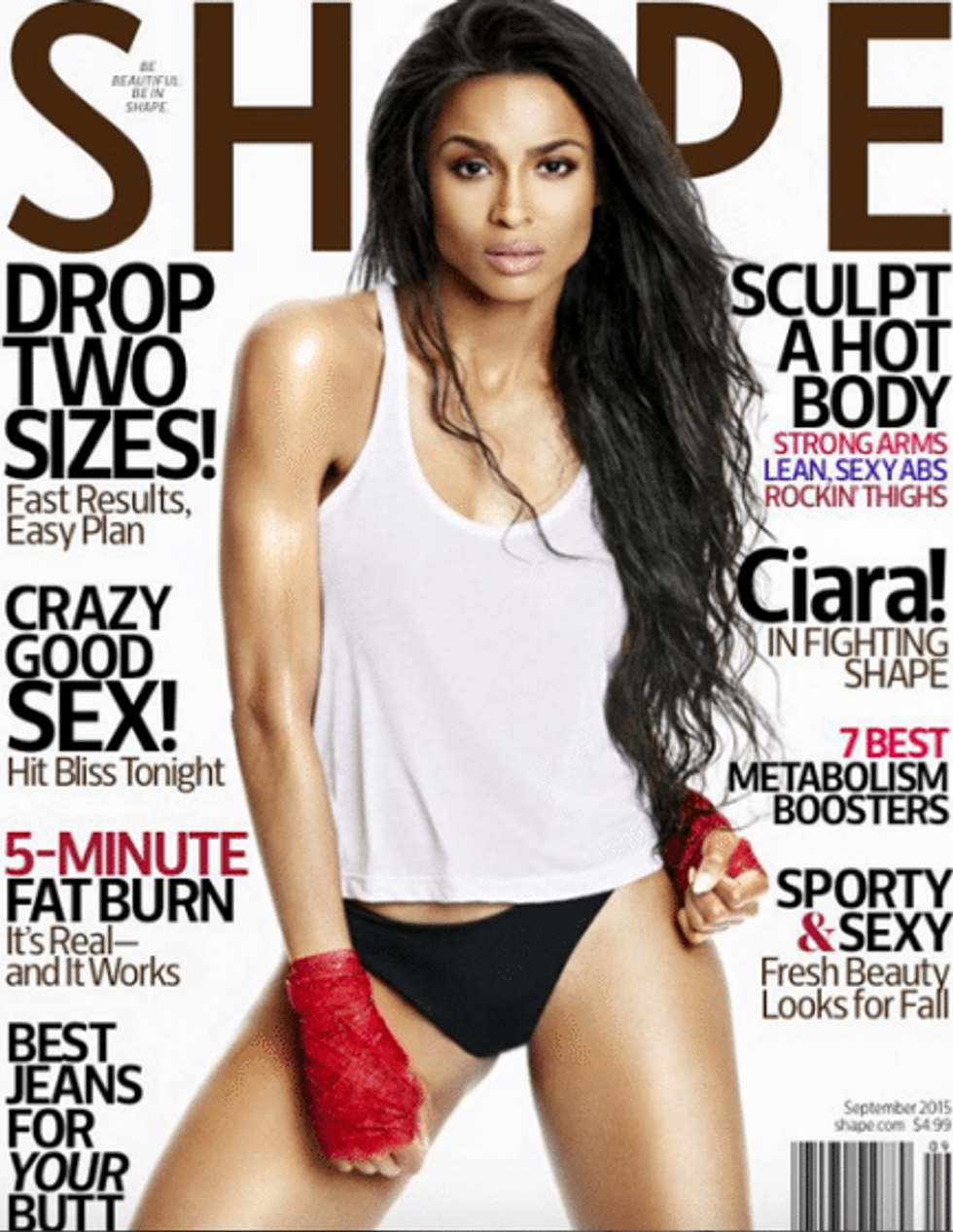 Ciara believes in the importance of having a vision, writing it down and speaking them into existence
"Success begins with self-belief. Once you've got that, then you have to envision what you want to achieve. When I was 14,I was trying to figure out what to do with my life. I knew that I wanted to be an entertainer, but I needed a plan to do it. So I created a goal sheet, which meant writing down three career goals. My first was to get discovered. Then I described how to do it: Go on auditions, participate in talent shows—things that would get me closer to the opportunities I was looking for. My second goal was to sell three million to four million records. And my third goal was to have longevity. Three weeks after putting that out to the universe, I got into my first singing group, and it just went on from there. There's a video of me at my high school graduation, and when I was asked where I thought I would be in a year, I said, 'I see myself having a number one record.' A year later, "Goodies" was number one and sold five million copies. Four years ago, I wrote down that I wanted to be the face of a fashion campaign and this fall, I'll be the new face for designer Roberto Cavalli. I truly believe that if you put your goals into writing, speak them out loud, and work for them, they will happen."
It was important to me that I went out and supported the magazines by purchasing them. You should, too—let's show that women of color do in fact sell at the newsstand. What magazine will you pick up first? Let me know in the comments below!