If you haven't tuned in to the highly addictive Showtime series, Shameless is a show that address topics that have me tripping. Public masturbation, teen pregnancy, sleeping with your boss, children serving time in juvie. Child...
---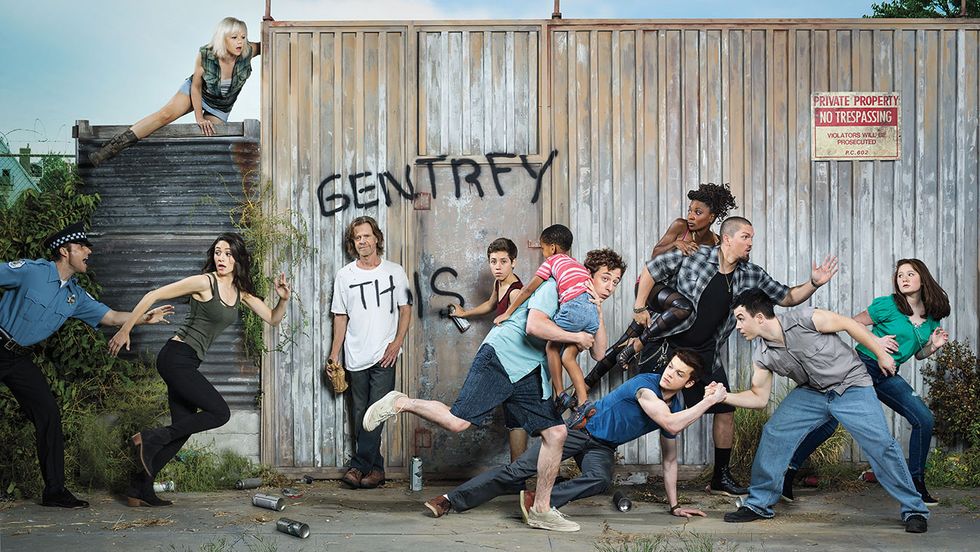 Season 5 advertisement.
Shameless is the American version of a British television show that shares the same name. It centers around the Gallagher family, who live completely dysfunctional lives in inner city Chicago. The Gallagher family patriarch, Frank Gallagher (William H. Macy), is a complete drunk, and he's basically abandoned his five children for cheap thrills, drug and alcohol addictions, and fast money. The children's mother is bi-polar and unavailable, so the Gallagher children have to find a way to fend for themselves, and survive Chicago while trying to maintain some sort of sanity, and maybe a glimmer of hope for a better life.
I love watching the jaw dropping antics of the show's characters, like "drunk" Frank, "boy crazy" Debbie (Emma Kenney), and "freaky" Fiona (Emmy Rossum). But I can't get enough of Veronica "Vee" Fisher, who is portrayed by the very beautiful and talented Shanola Hampton.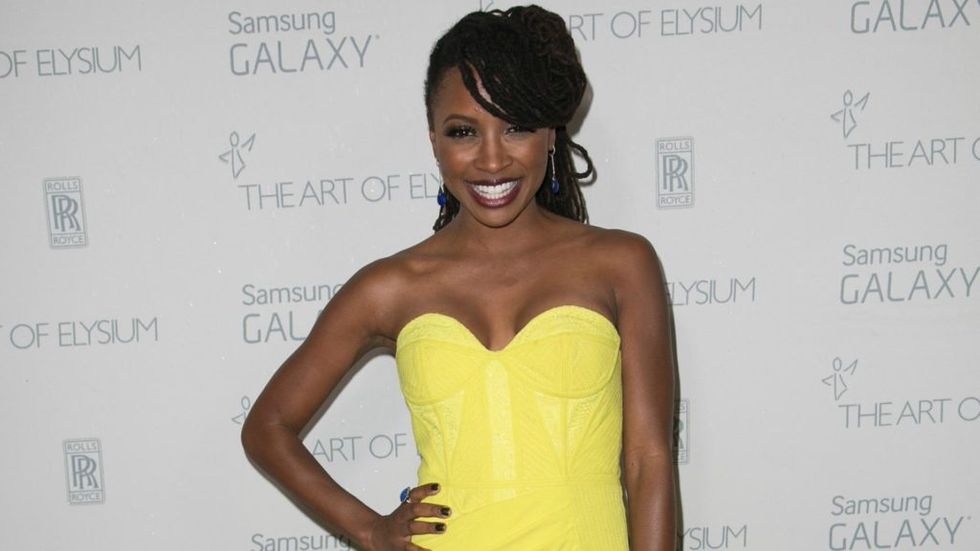 Seriously, I can't get through an episode without spitting out my drink because of something crazy she said or did. She slays her character to pieces!
Here are 8 reasons why we absolutely adore Shanola Hampton, both on and off screen.
1. SHE KEEPS HER BUSINESS VERY PERSONAL
In a world where every star in the world reveals any and everything about themselves on social media, and Wikipedia, you won't find Shanola doing any of that. She let's it be known on her Instagram page that she doesn't do drama. She's so safeguarded that she didn't even put where she was born on her Wikipedia page. You have to respect that.
2. SHE AND HER HUSBAND (BOTH ON SCREEN AND OFF) ARE #RELATIONSHIPGOALS
On screen, Shanola's character, Vee, is married to Kev, who is very dedicated to fatherhood. He was so dedicated that he slept with her mother (portrayed by Vanessa Bell Calloway) when she offered herself as a surrogate. Unfortunately, that backfired when Vee ended up pregnant too. Lordt!
Off screen, Shanola is married to her husband of 16 years, Daren Dukes. Together they have a daughter, Cai MyAnna, and are expecting a baby boy.
3. VEE HAS ZERO FILTERS, AND SOMETIMES ZERO SENSE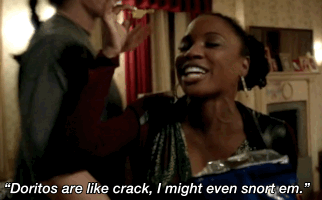 Some of the show's most hilarious moments came from Vee's mouth. Shanola says the fact that Vee has no filters is the reason why she loves her character so much. She told Vibe Vixen,
Veronica and I are similar in spirit, but different in hustle. We both have a passion for life and love fiercely. We are also tell-it-like-it-is friends, but always from a place of genuine love.
Vee also doesn't know how to mince her words, or hide her sex appeal.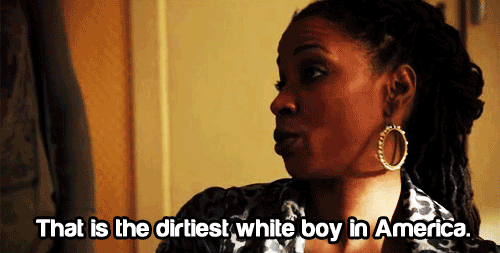 See what I mean?
4. SHANOLA IS LOC ENVY
One of the first things you notice about Shanola are those beautiful locs, and she doesn't hesitate to give other women considering the hairstyle a little encouragement when asked.
I've been on the locs journey for over 15 years. I must say I've enjoyed my hair short, but really love it long because I can experiment with so many different styles. I would say to anyone choosing to embark on something new with their hair- just do it, it's just hair! Have fun and sometimes it works, sometimes it won't.
5. SHE'S INSPIRED BY HOLLYWOOD'S MOST INFAMOUS LEADING LADIES
Shanola says that she finds pleasure in overcoming, and she's also inspired by Hollywood actresses who have set the bar high. She told Vibe,
I am inspired by many, any woman I see not afraid to take risks and to hustle past adversity. Oprah inspires me, as does Angela Basset, Cicely Tyson, Viola Davis, Meryl Streep, I could go on and on.
6. SHE'S ALL ABOUT FAMILY
Shanola is a daddy's girl, she loves her grandmother immensely, and she's fully immersed in her role as a mother. She told Crave Magazine,
"I have a wonderful partner who is very hands-on. There hasn't been a lot of stress, and we have this philosophy of easy breezy living. It's been really wonderful, and Cai is such a wonderful kid, so she makes it easy for us."
She also told OK! That she thinks of her on-screen cast mates as family as well. For six seasons, Shanola has watched the cast's child stars grow from little bad butts to...well..bigger bad butts.
Watching kids go from the age of 9 and 10 to 13 is a big, huge jump. The way they speak, their looks, their attitudes, everything changes as you go from being a little kid to a teenager. It's scary for me, because these kids are like my kids. I'm the mama bear on the show. I want to protect them from story lines that I know are coming, because they are growing up. 
7. SHE GIVES PLENTY OF "FITSPIRATION" ON INSTAGRAM
If you take a peak at her Instagram page, you'll find several images of her putting in some work in the gym. But she doesn't allow something like a workout to get in the way of a good meal. Besides loving to indulge in lasagna and fries, she also makes sure she eats a good, large breakfast. Who can be mad at that? She once told SELF,
"For breakfast I have grits, because I'm a Southern girl! Eggs give me protein after a good work out. The cheesier, the better! Bacon sprinkled with brown sugar, multi grain toast, and apple juice."
That sounds absolutely yummy!
8. "SHAMELESS" IS ALL ABOUT SURVIVAL, AND WE LOVE WATCHING SHANOLA'S CHARACTER SURVIVE CHICAGO, MARRIAGE, AND FRIENDSHIP
What's interesting about Shameless is that a lot of the show's topics may seem taboo to some viewers, and maybe even hard to watch. But experiences of the show's characters are very familiar to anyone who has narrowly survived living in the 'hood.
As a result of the tough subject matter, Shanola said that she understands the show may not appeal to some viewers. She told Vibe,
To be honest it is not going to be everyone's cup of tea, but you have to admit there's no show like Shameless on television. It's a unique show, and it's a crazy ride. You feel things you never thought you would feel; this show has so much insanity yet so much heart that it makes you anticipate next week's episode. There are so many characters that are "characters" and I feel many viewers can identify with one of them, or at least one situation.  Dysfunction drives the show; It's not about the glitz and glamour of television, it's about people who don't have much that are trying to survive.
Are you a fan of Shameless? Who are your favorite characters? Sound off in the comments.