"Just Book It!"
This has been my motto for 2015, so when I saw a great opportunity to extend our three-day Paris vacation to include Madrid and a long layover in London, that's exactly what I did! It's extremely cheap to travel in Europe, so my husband and I booked a one way ticket from Paris to Madrid, and purchased an extremely great deal for only $210 from Madrid back to NYC (with an eight hour layover). For that price it would be a travel sin if we didn't take full advantage. We were not sure what to expect from Madrid as we have only heard rave reviews for Barcelona, but wow were we surprised.
---
Madrid captivated us from the moment we stepped off the plane. The city is extremely lively with late night tapa restaurants, nightclubs, boutiques, and performers. And being a Spanish-speaking city made it very easy for us to communicate since the hubs can speak a little bit of español.
During our trip we took a walking tour with New Sandman Madrid tours to learn the history and culture of Madrid, dined at some of the best restaurants, including Sobrino de Botín--the oldest restaurant in the world--as well as tried local favorite dishes like paella. After exploring the sites of the city, we stayed at one of the best hotels we have ever been to and my favorite of all we took in a Flamenco show where I met the red dress emoji lady in person. (Yes, she is real people!)
If you ever find yourself in Madrid, here are my top recommendations for where to stay, what to do, and where to eat.
Stay: Hotel Silken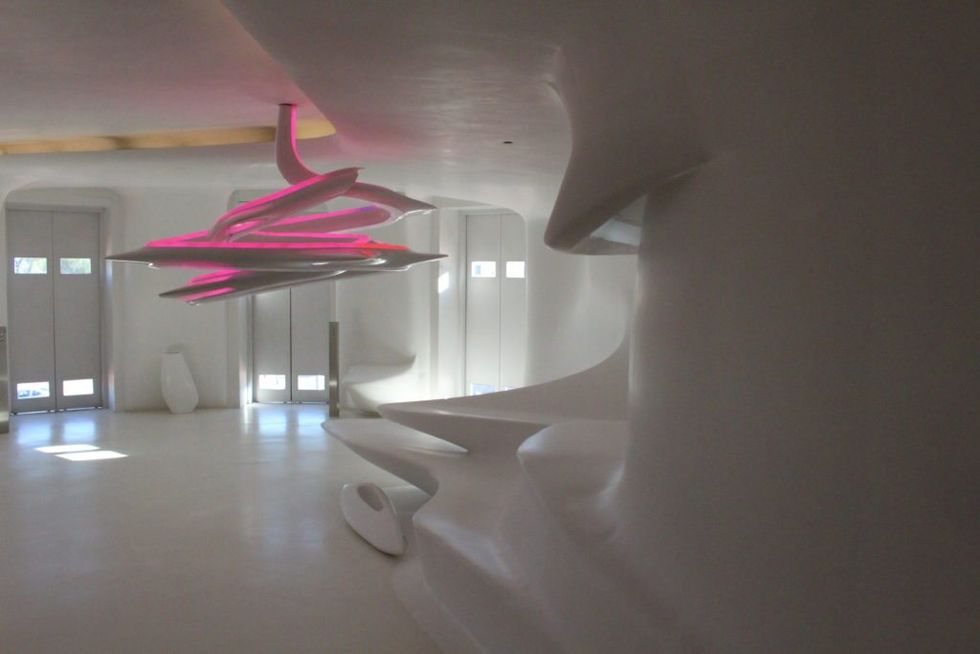 This hotel is one of the most unique hotels we've seen. The Silken consists of 12 floors, with each floor designed by a different architect/designer meaning every floor has its own creative style and intrigue. We decided to book a room on the first level space-themed floor. From the moment you step off the elevator everything, and I mean everything is white from the floors to the ceiling. Very cool design giving us a sense of being on some sort of spacecraft, with everything being so sleek. No sharp corners, only smooth edges causing each space you walk throught to look much larger than it really is.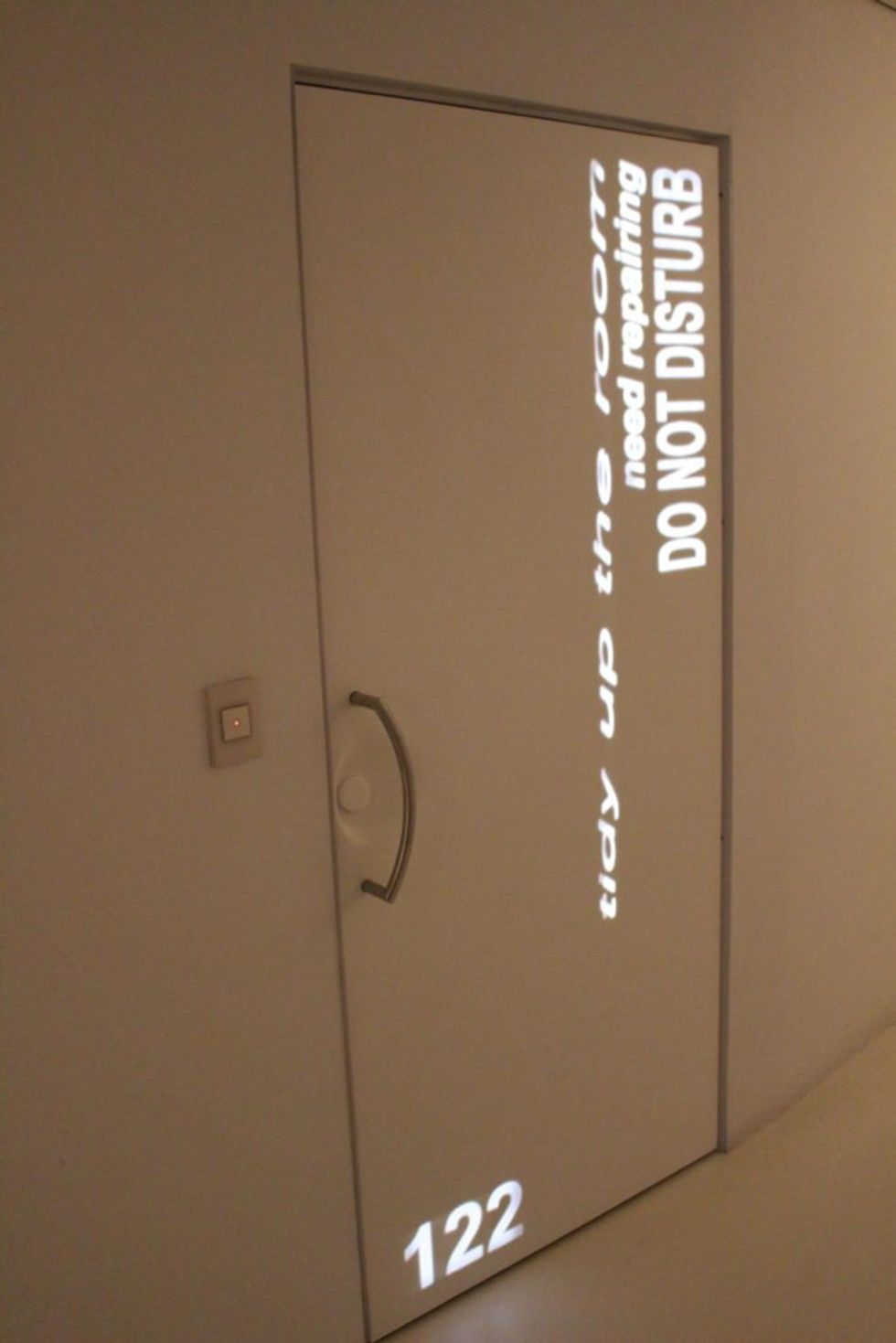 Walking up to your door is pretty cool too as your room number is digitally placed on the bottom of the door. No need for any hanging "do not disturb" signs either, you can request to be left alone, or that you want to order breakfast, or even if you need some repairs to your room all by a touch of a button inside your room.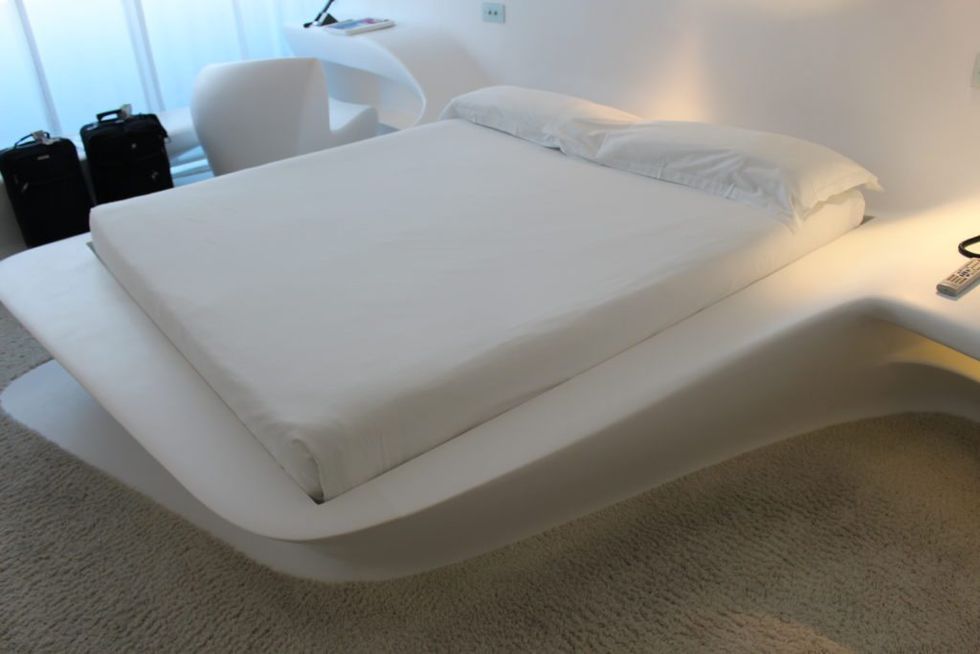 Inside the theme continues as your bed is a super sleek and cloud like comfortable.
Dine: Sobrino de Botín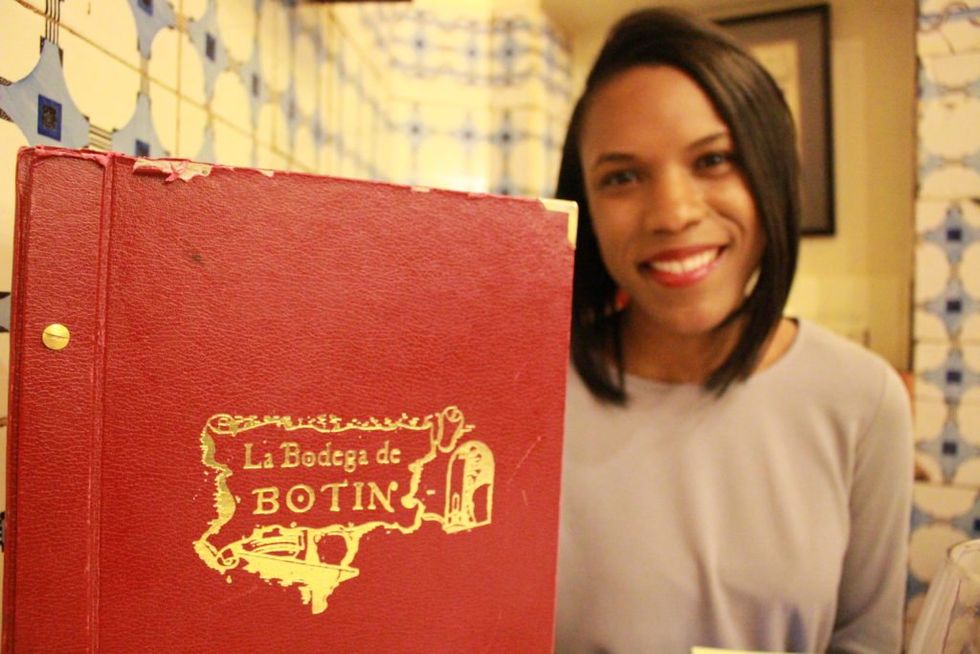 Our first stop took us to the oldest restaurant in the world according to the Guiness Book of World Records, Sobrino deBotín. Open since 1725, Botín has not been closed for business at any point in 290 years!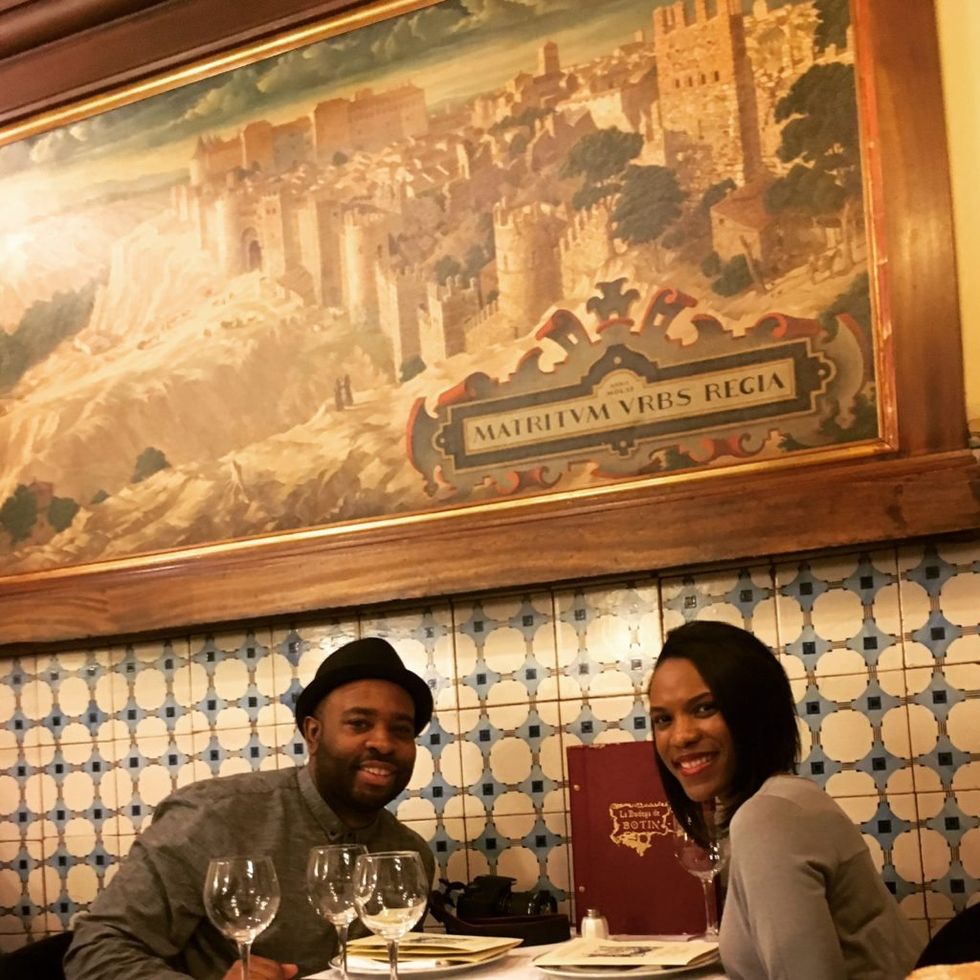 The food is absolutely amazing and they still cook with their original wood oven from when the restaurant first opened their doors.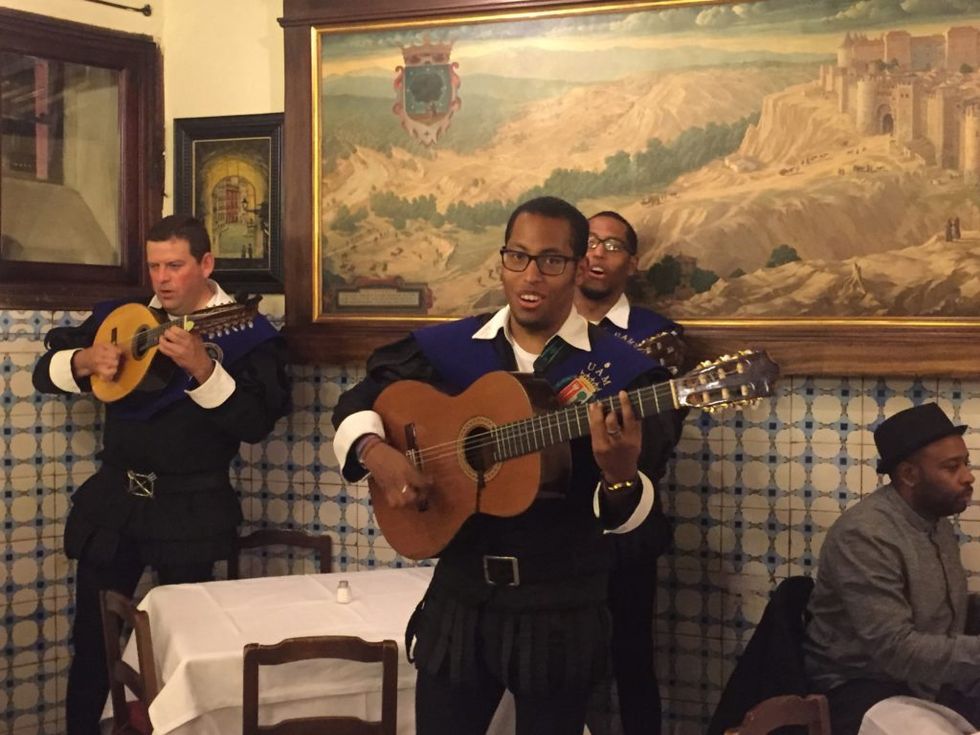 To top it off, the restaurant has live musical performances. Olé!
Must See: Cardamomo Flamenco Show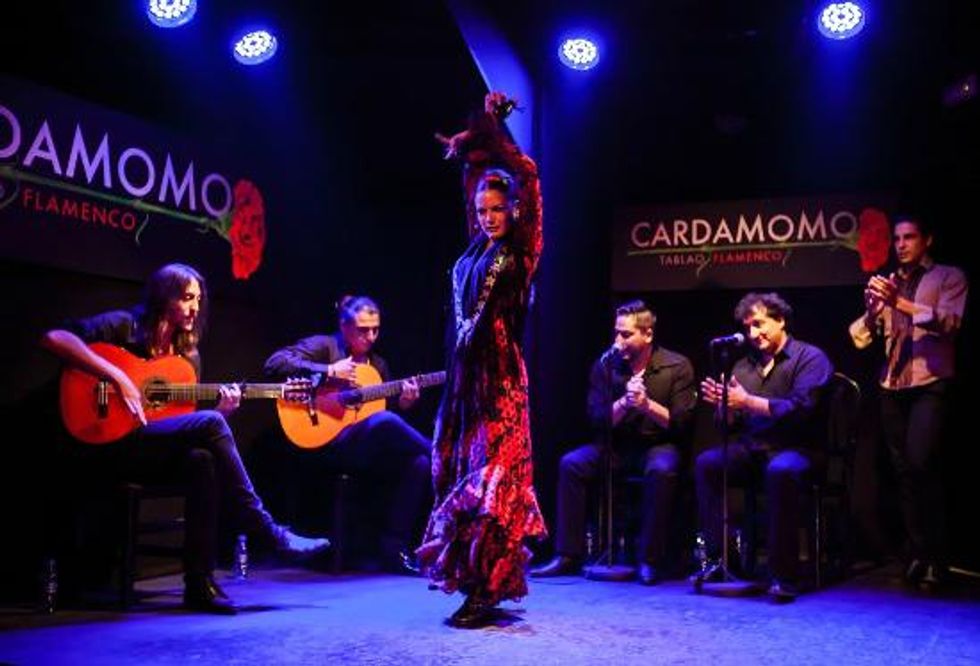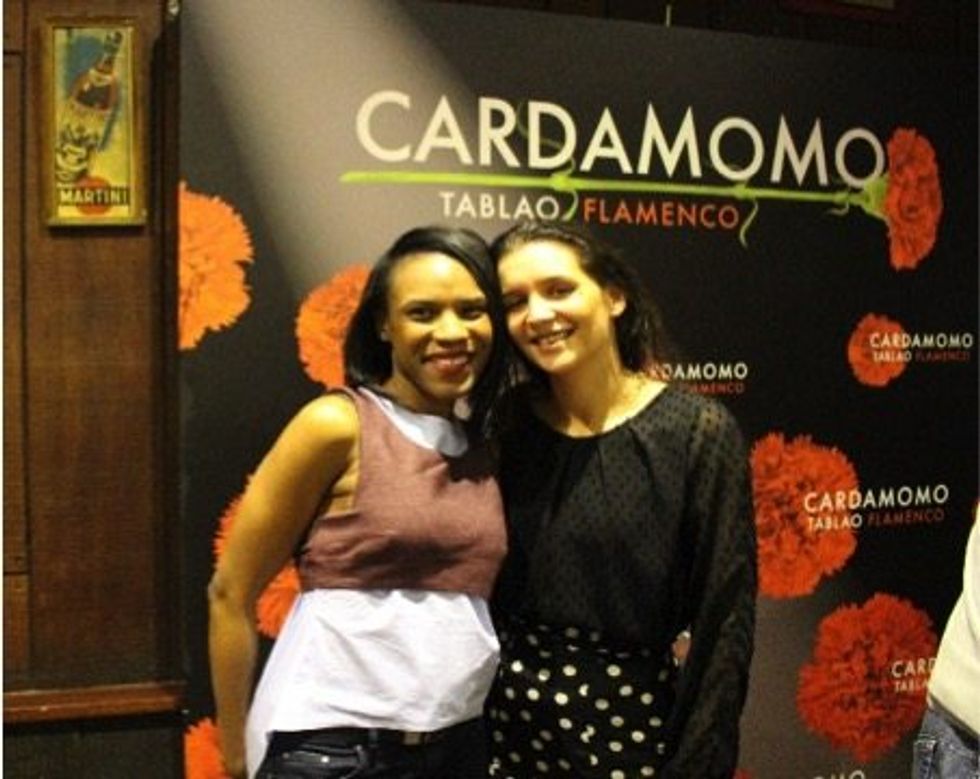 After an amazing dinner, we took a stroll to get some ice cream in the city before we went to our entertainment for the night, Cardamomo Flamenco Show. Flamenco shows are one of the main attractions in not only Madrid, but Spanish countries in general. It's a Spanish art form made up of three parts: guitarists, singers and dancers.
Originating in southern Spain this is definitely a way to spend an hour and a half of your night. We watched an 8 person performance (two guitarists, three singers, and three dancers) and it literally blew us away. The combination of the three parts make up a magical experience, and I joked to my husband that I met the dancing lady emoji in person.
Must Do: Sandeman's New Madrid Tour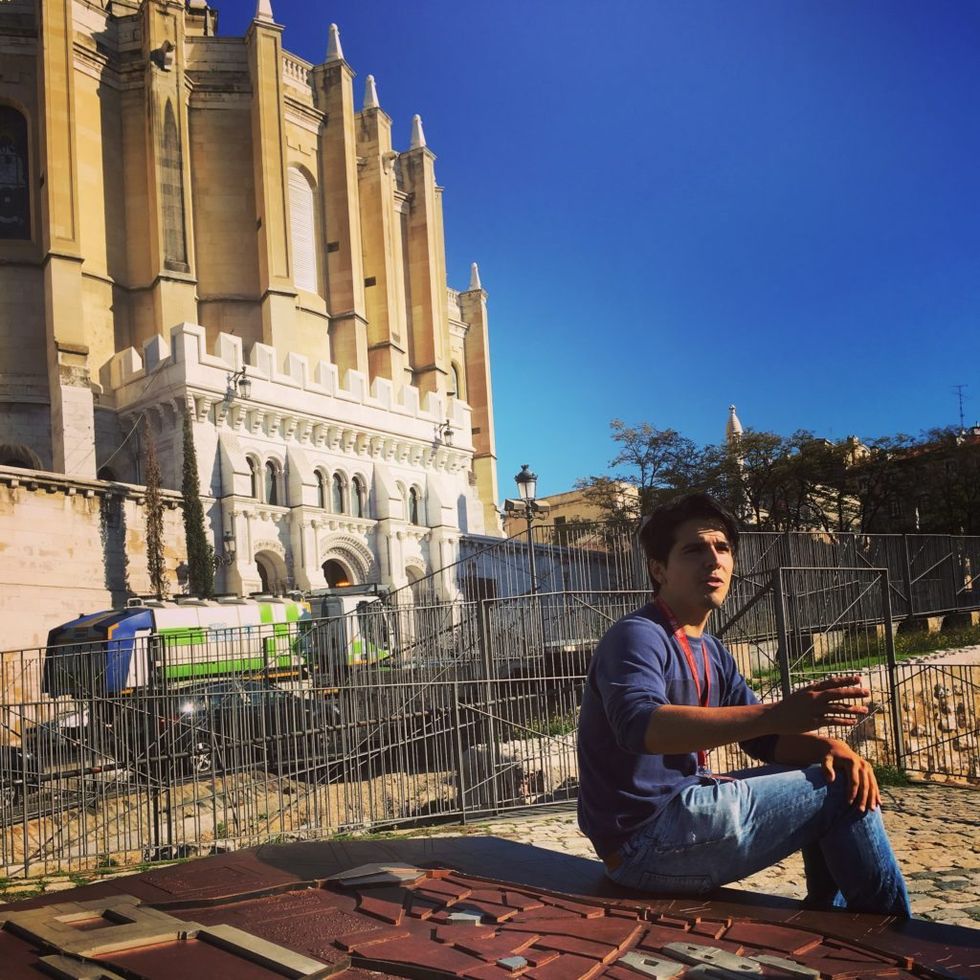 The next day we took in a free two hour walking tour with Sandeman's New Madrid Tour. Our tour guide Sebastin took us to all of the major historic sites which included the Royal Palace, Plaza Mayor, Teatro Real, and much much more.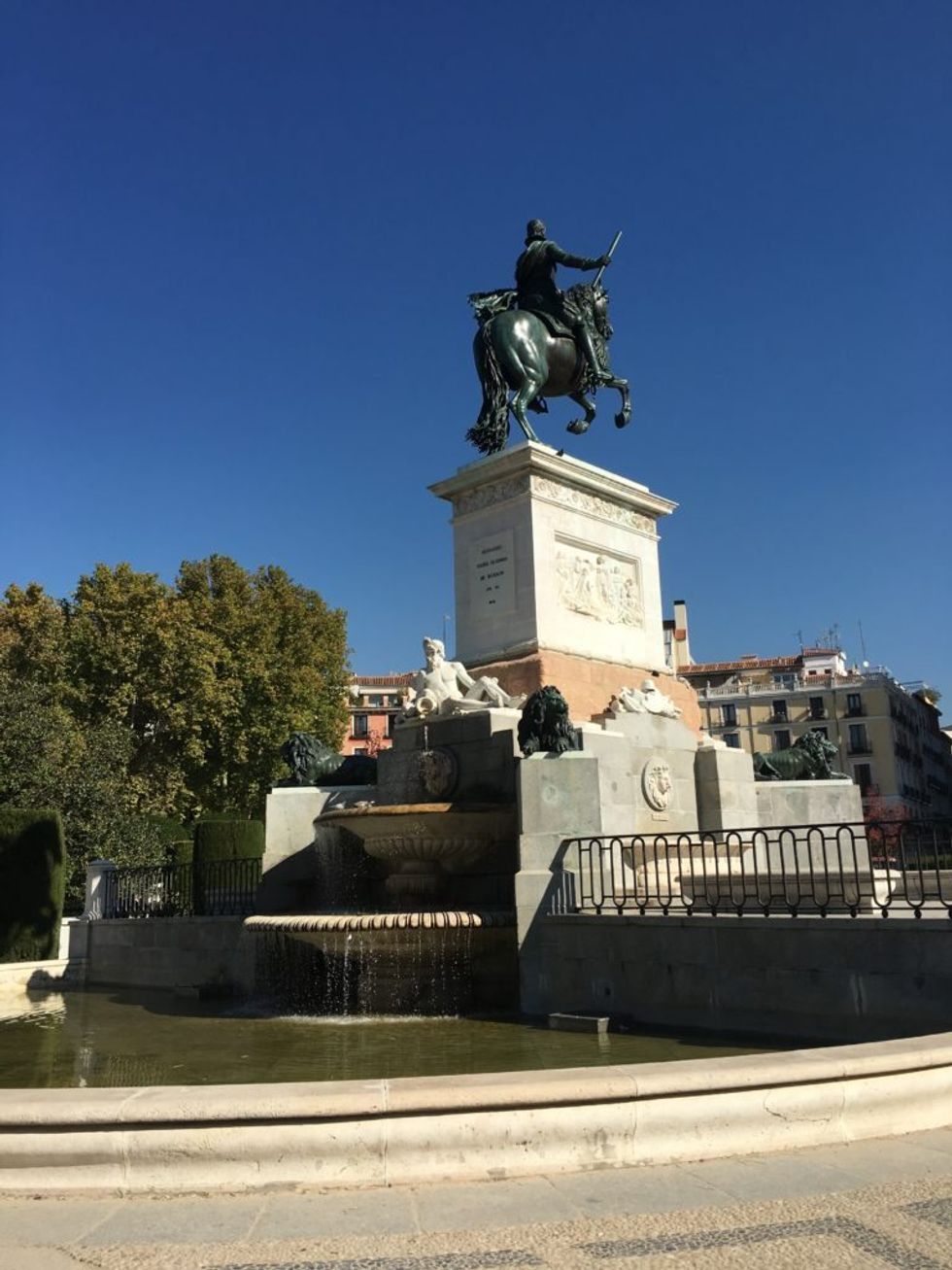 The only place the tour didn't cover that was on our list was Buen Retiro Park and Cristal Palace so of course we headed to the park.
Buen Retiro Park and Cristal Palace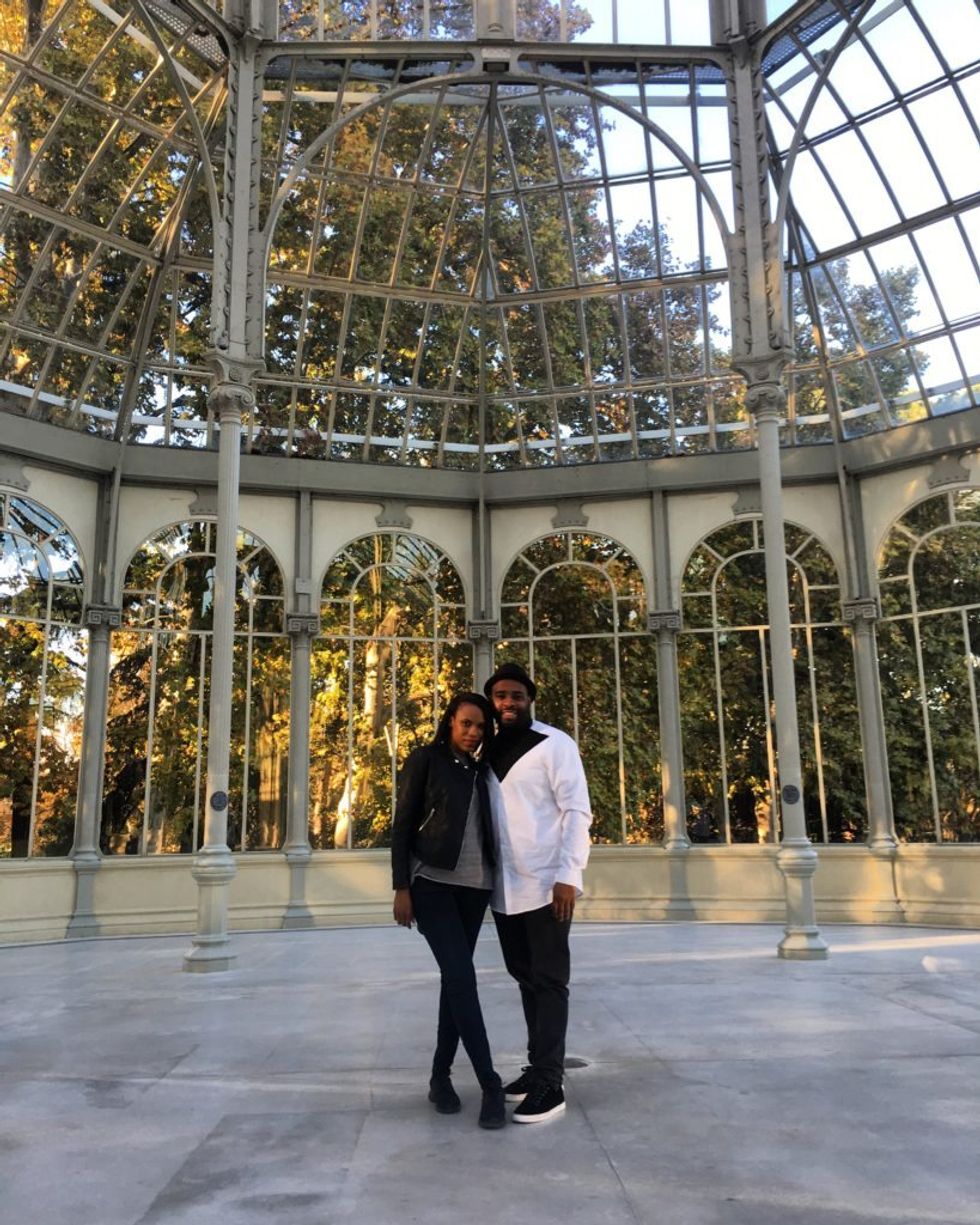 Retiro park is thee most beautiful park I have ever been to (after Central Park of course). Inside the park is a beautiful lake with row boats, amazing greenery, and the beautiful Cristal Palace.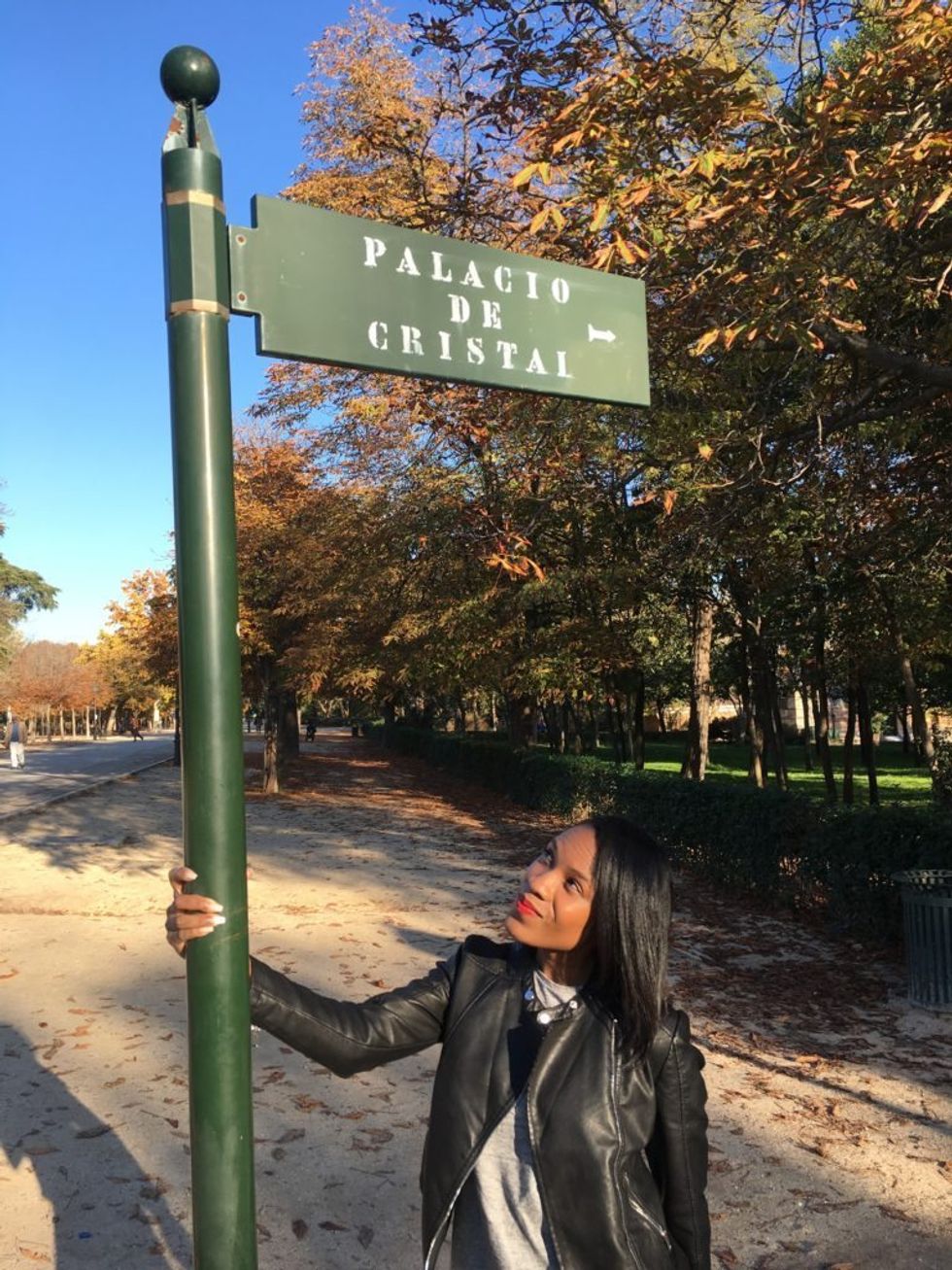 To end our final night we booked a Night Tapas tour with a local through WithLocals.com.
Tapas Night Tour with Enrique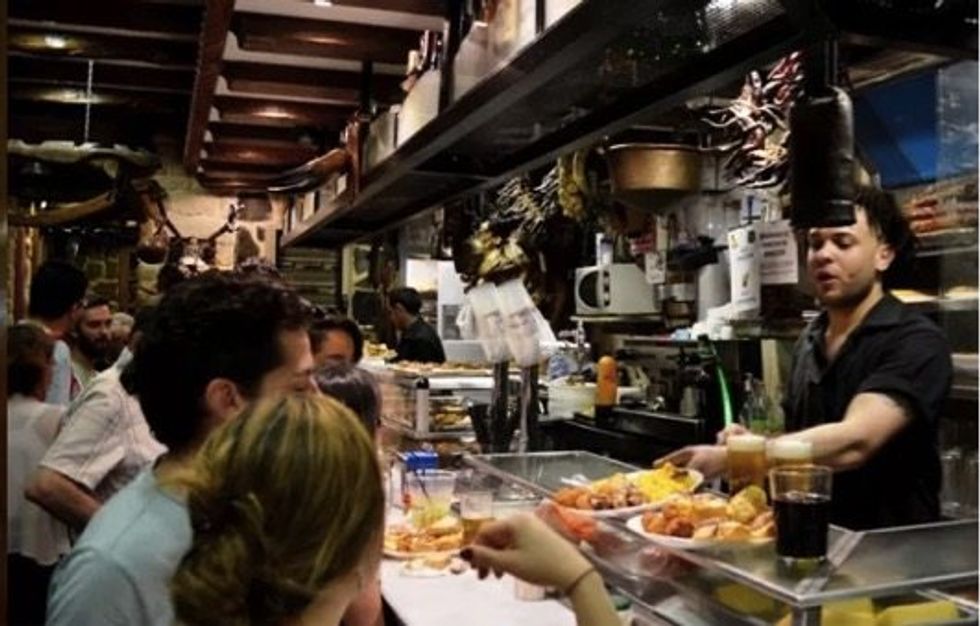 From 9pm to midnight our tour guide took us to his favorite tapas spots where we ate, laughed, and sampled local beer and wine. He gave us a background of how tapas originated, which started as a free small plate to accompany each meal so that patrons wouldn't get too drunk and drink on an empty stomach. According to Enrique, "If it's not free then it's not a real tapa." This tour was such a fun way to end our trip in Madrid.
To say our time in Madrid was too short is an understatement. I would've loved to have seen more of the attractions that the city has to offer, but I'm definitely glad we had the opportunity to touch down briefly and visit one of the best cities in Spain.
Been to Madrid? What's your favorite place to go?