"You shouldn't get into the music business because you're trying to get rich – there are so many career goals that are way easier, way less work, way less stress and you'll make way more money." --Tinashe
Contrary to rapper T.I.'s popular motif, for Tinashe, it ain't always about the money!
---
Recently the R&B songstress sat down ( or rather, she actually hit the town and went shopping with) Dazed Magazine for an one-on-one. During her transparent interview, the 22-year-old singer, whose recently released the single "Player" with Chris Brown, revealed some very interesting things about herself, including the fact that she hunts ghosts and has no aspiration to be as rich as she hopes to be successful. The young singer, songwriter and producer, who recently helped kick off the reboot of Playboy Magazine, is gearing up for the release of her upcoming album "Joyride," and is currently out doing a media run, while revealing some awesome truths about herself- including somethings that may seem strange but nonetheless make Tinashe- Tinashe!
Check out the 8 dope things we learned from the fun-size and ridiculously talented-packed gem below!
1. She hunts ghosts
Who you gonna call? Well, not Ghostbusters, because apparently Tinashe  has a real obsession with the surreal. During her chat with the music magazine, the "Player" songstress asked writer Coleen a rather peculiar question:
"Wanna see my ghost hunting photos?" she asks. "Of course," I say.

"Within seconds, [Tinashe] opens a folder on her iPhone, revealing photos taken at a 13th-century French castle where she captured images of mysterious orbs – reputed in folklore to be angels or pure spiritual energy – and broadcast them to her thousands of fans on Snapchat. The supernatural, it turns out, is a bit of a fixation for Tinashe. We conspire over this unlikely mutual interest, musing over what it all means. We agree that, when it comes to this – and most anything else – possibilities are more interesting than proof. "It's just a lot of fun to think about!" she concludes."
2. She considers herself un-Hollywood (and has owned the same one car for 5 years + lives home with her parents)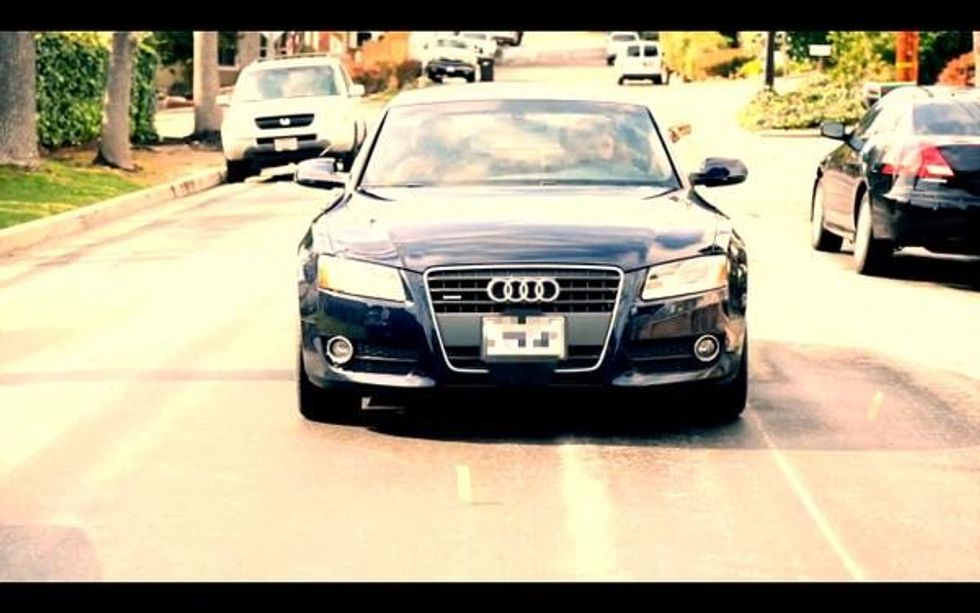 Tinashe also just so happened to squeeze in a trip to Galleria Mall (because hello, what 20-something with bank doesn't love a good shop therapy). It's here that Tinashe opens up about how normal-as-possible she prefers to live, while pushing the same set of wheels that she's had since 18--a small, Black Audi sports car.
"We pile into her car, a sleek black Audi," she tells me she's owned since she was 18. "We're going to Galleria," she says.

When she returns from tour, she'll be "in a t-shirt watching the Kardashians" and eating her dad's home-cooked macaroni – just another 20-something homebody kicking back with her family. "People don't know how un-Hollywood it really is," she says of her life off-the-grid. But then she'll check Instagram and see 34,000 notifications. "If I'm not online for a minute, they're like, 'Where have you been? I miss you so much!'"
Tinashe may just also still live home with mom and dad, considering that just a year ago, the then-21 year old did an at-home sit down with The Fader at her parents' home, where she revealed that she still stays there too:
"'I think people probably are surprised that I still live at home with my family, but like...I do,' she said in her living room. 'I'm on the road all the time, whenever I come back home its cool to be around people that I care.'"

3. She has a Black Belt in Taekwondo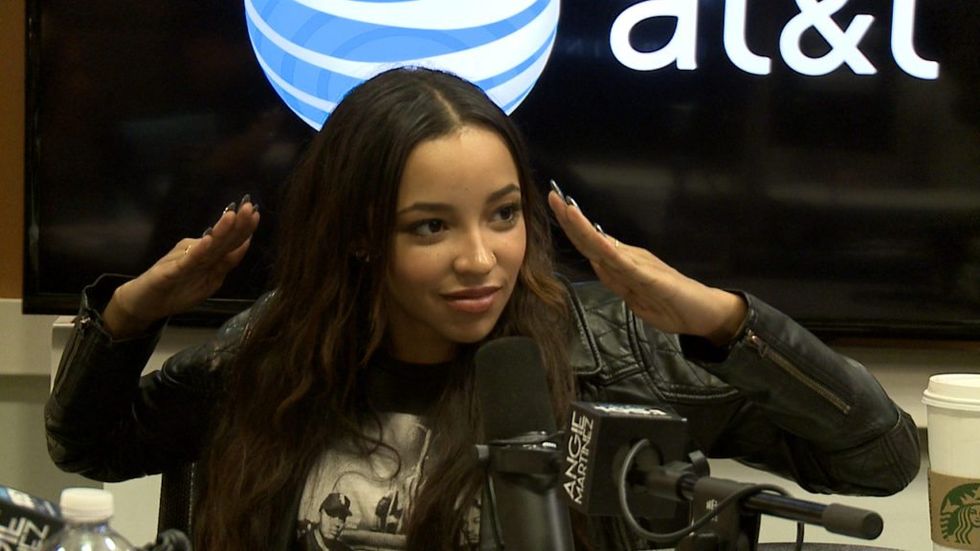 The petite powerhouse revealed that she is skilled in kicking-ass. Well, not in those words, but she does make it clear that she has a Black Belt in Taekwondo.
I mean.. isn't it obvious?
4. She was a Straight A-Student... And Quit School at 15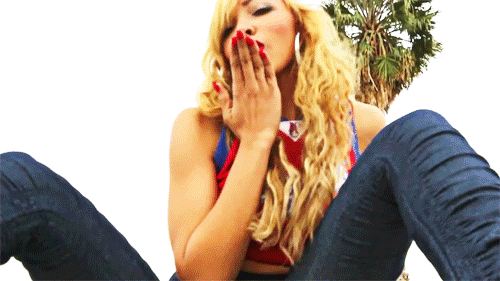 Say word? Tinashe, who comes from two pretty conservative parents and educators, was naturally gifted. But like many talented individuals, felt uninspired by conventional and formal education. Not to mention, she always sort-of knew she wanted to be a star. With that said, she reveals to Dazed that she quit school and surprisingly, with the support of her somewhat reluctant parents.
"I was a straight-A student," she says, but Tinashe wasn't just another overachiever trying to impress college committees. In fact, she was restless and saw little point in finishing a formal education at all, quitting at 15 to pursue her pop ambitions full-time, with a handful of acting credits already to her name.

"[My parents] are both educators but they didn't stress for me to finish college or anything," says Tinashe as we cruise into Glendale. She even credits her dad, a stage actor originally from Zimbabwe, for giving her the showbiz bug from an early age. "He's an actor and director – he instilled a love of performing on the stage in me, and never discouraged my dreams or goals."

But for Michael, the decision was an eye-opener. "We thought, What? No school? That's all we've ever known.'' But then we said, "OK, you have this window of opportunity right now. School is always going to be there for you if you want to go to school. If you want to go for it, just pursue that dream, we're gonna support you."
5. She "works as hard as Beyoncé" -- according to their choreographer!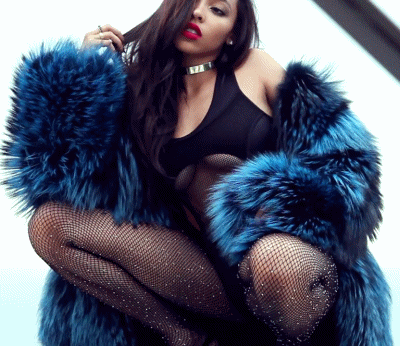 According to Tinashe's choreographer, whose other major client includes Beyoncé, Tinashe is putting in that werk and that work!
JQuel Knight, Tinashe's choreographer [says], "She's a chameleon, she can become whatever she needs to be. She's not afraid to get in there and dance all day. There's no diva behavior. She's always asking, 'How can I do this better?'" He even compares her to his most famous client. "You know, Beyoncé is the only other person like that! Their work ethic is so similar."
6. Her goal is to inspire modern women in a modern way- but don't call her a role-model per se.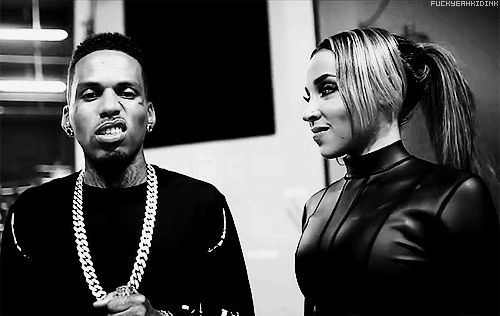 At an age where most women in the industry (especially those as petite and blessed with a youthful gene like Tinashe) can still pass for a teen, Tinashe has always been pretty seductive and a little bit more mature than her age. Just three month's shy of turning 23, she has never been shy about her sexuality both in he music and her interviews. With that said, her goal is to inspire women of a certain age with her independence, but don't confuse this with the more narrow obligations of a role-model:
"I feel like I can inspire people in other ways. I don't feel the need to be super-conservative in my choices or be a typical role model. I think I can influence girls to be independent – how to make their own decisions, how to go after their goals and not just sit around waiting to get married to someone who can help build their careers. Take control as a woman: you can create that lifestyle for yourself!"
[Related: Not Every Celeb Woman Feels a Husband is Part of the "Having it All" Plan]
7. Despite Her Star Quality, She Doesn't "Feel like a star often."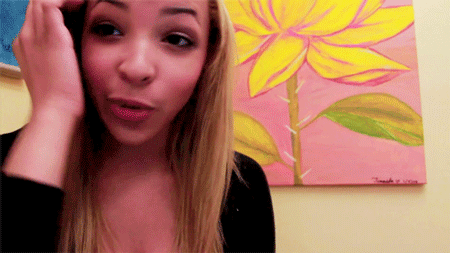 Only having been of legal drinking age for less than two years, Tinashe has a long list of singing, production and acting accolades. Yet, for one reason or another, it's not often, if at all, that she feels like a star despite being loved by many of our industry faves. However, she did have a small moment at her first New York Fashion Week earlier this year:
This season, Tinashe attended her first New York Fashion Week, surprising guests at Alexander Wang's riotous SS16 strip club-themed after-party with a saucy performance that caused the designer – who calls himself a "big fan" – to promptly lose his shit. "I really, genuinely felt like a star, and I don't feel like a star that often," she says. Not only was Tinashe front row at key shows, her music was all over the runway. "It was like a dream. But I also got tired really fast. I was like, OK, I'm Fashion Week-ed out after three days."
8. She doesn't care about being the richest-- just the "most successful" and yes, there is a difference!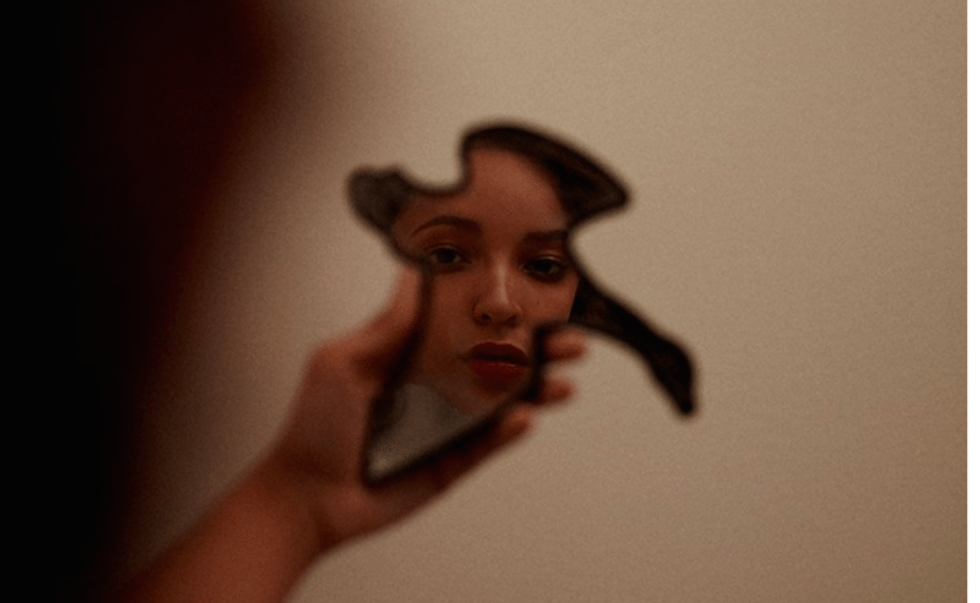 At some point in our lives, we grew to know that money doesn't equal success, but to Tinashe, she's known this for years. While opening for the North American leg of Nicki Minaj's Pinkprint tour, she admits that although she didn't have a chance to speak with the rapper often, when she did, she learned a few things. Including Nicki's aspirations to one day make $500 million dollars, and be as successful as fellow rap role-mogul, Jay-Z. However, Tinashe admits she measures her success in a different way:
[Tweet "I don't really care about making a lot of money, but I care about being the most successful."]
"I don't really care about making a lot of money, but I care about being the most successful. I don't necessarily consider dollar signs the most successful. You shouldn't get into the music business because you're trying to get rich – there are so many career goals that are way easier, way less work, way less stress, and you'll make way more money."
So ahead of her time! Check out the rest of Tinashe's interview on Dazed Digital, as well as more of her photos from the shoot in the gallery!