Many people approach the fall and winter excitedly anticipating the start of cuffing season or finally being able to pair their sexiest knee-high boots with trendy Olivia Pope-inspired coats. Unfortunately, I'm not at all consumed by the notion of cozy, romantic jaunts or flaunting fashionable ensembles that shield my body from the plunging temperatures. Instead, I'm preoccupied with summoning an extra dose of self-compassion to safeguard myself against the toll that Seasonal Affective Disorder, or SAD, has invariably taken on my mind, body and soul every year for the past five years.
---
To put it bluntly, SAD is a relentless, punctual bastard who shows up every year on my doorstep, trifling and empty-handed as ever. Before I became better acquainted with its effects, I mistakenly attributed my annual slump to the inconveniences that seasonal changes bring (because driving in sleet and snow is a b*tch), and I thought that maybe I was traumatized by the unfortunate experience of nursing my first broken heart in the dead of winter (because that is the loneliest of loneliness). Until I was officially diagnosed with depression, those were just two of the reasons I used to try and justify why I felt like the absolute worst version of myself once the seasons started to change.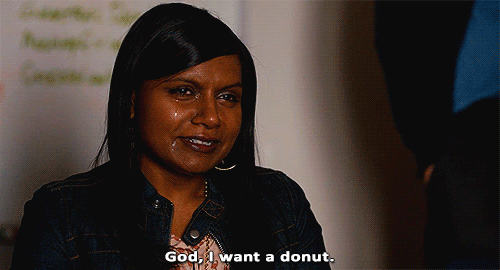 In reality, SAD is a potentially life-threatening form of depression that is directly linked to changes in the season. According to Psychology Today, SAD affects an estimated 10 million Americans, most of whom are women. While it commonly strikes during the fall and winter, reverse SAD can also take its toll during the summer months. Clearly, it's not a joke, but neither is the way I handle it. So before seasonal sadness swoops in for its annual roundup, here are seven methods I use to cope with the effects of SAD:
Be proactive.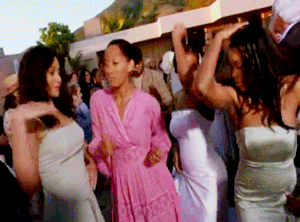 I've never been much of a planner, but dealing with SAD has forced me to seriously step up my game. Imagine if you threw an annual party and you already knew a particular individual showed up to each gathering like clockwork to act a damn fool. This isn't Basketball Wives, so you wouldn't stand around relishing in the drama, and thanking SAD for its services and dismissing it isn't really a viable option.
Instead, I like to treat SAD like that person who only made the guest list because they name-dropped depression at the door. When it arrives, I already have a plan of attack: a list of methods that did/did not help me cope in years past, the names of people who've agreed in advance to support me when the going gets tough, as well as some cash set aside to finance extra date nights or a quick getaway with the hubby because getting out of the house is essential to my personal self-care routine, especially when I'm depressed.
Pinpoint your triggers and avoid them at all costs.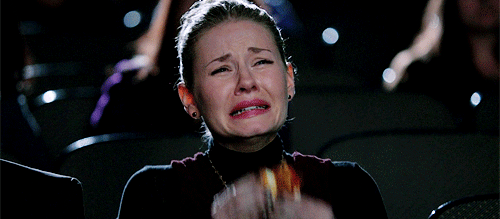 Triggers include literally anything that could potentially offset your SADness. They could range from attending family gatherings where relatives you don't like will be present, to getting all caught up in mushy holiday commercials that make you feel extra lonesome, not to mention broke. I'm not particularly fond of either activity, so I turn down the invites (anybody who doesn't like it can stay mad) and I hit up Netflix so I can choose what the hell I watch on TV (eff yo' sappy Black Friday propaganda).
Be vocal about your feelings.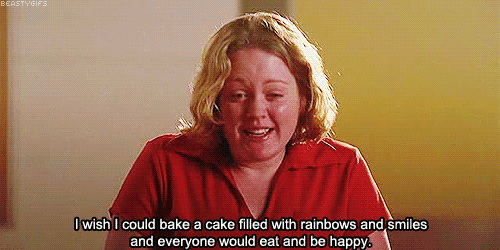 Like the total hater that it is, SAD thrives on isolation. The urge to physically and mentally burrow into a hole with your emotions can be overwhelming, but it's super important to remain open with a trusted friend or relative, even if you feel like a burden. Depression layers a thick haze over my self-awareness and ability to think clearly, so I tend to use others to gauge my behavior. If I slightly detect that old familiar unsettled feeling, I have no problem asking my husband if there's any disturbing patterns that he's observed from me. Sometimes I think I'm OK when it's clear to him that I'm not.
Watch your diet and ease up on the booze.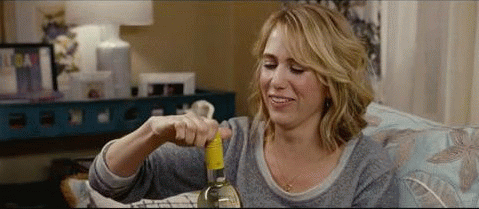 I know, I know. The season to be jolly beckons, plus Beyoncé warned us to "never drop that alcohol." But if you're dealing with SAD, consider tossing that plastic red cup aside and coming up with a personalized, liquor-free "7/11" remix. Alcohol is a depressant, which means you'll only feel worse after the buzz comes and goes. Also, keep in mind that you feel what you eat. Overindulging in rich, sugary, fatty meals turns me into a sluggish, anxious mess, which only exacerbates the impact of SAD.
Get active.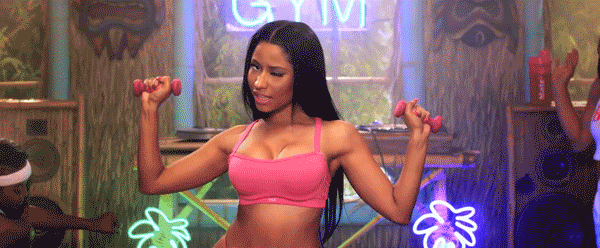 To someone dealing with SAD, the word exercise sounds downright offensive. But the endorphins released during a workout are the real deal. They boost your mood and your ability to focus, which will help you think clearly and balanced, unlike the muddled, irrational thoughts depression wants you to accept as truth. I recently enrolled in a Bikram yoga class that has done wonders for my anxiety in a short period of time, so it's officially on my list of anti-SAD activities.
Write or vlog it out.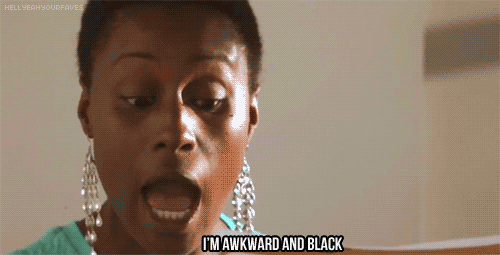 Don't be alarmed—these personal musings are not for the 'Gram. They're strictly to help you come face-to-face with your reality. It allows you to go beyond checking your reflection in the mirror and past the surface to connect with where those deep hurts lie. As horrifying as it sounds, I saved a video of myself from when I was really down and watched it back as soon as I recorded it. It was extremely sobering and almost felt like observing a stranger for whom I had an immense amount of compassion. And who am I kidding—it also made me cringe like hell. But in the end, it motivated me to do whatever I needed to do to stay afloat, because I never want to see myself in that condition again.
Seek therapy.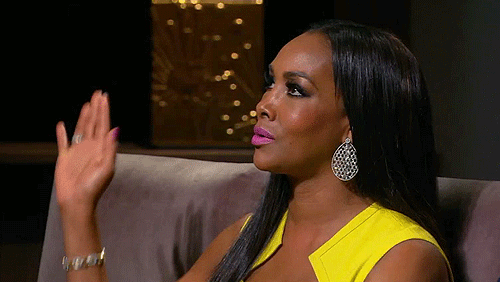 We're only a couple weeks into the fall, but I already have my therapist on deck because this time of year is when I need that extra bit of support the most. In December 2013, my seasonal mood swings became markedly more pronounced and a heated argument culminated in suicidal thoughts, which ultimately led to my roughest bout with depression to date. I've grown stronger since then, but relapses are always in the back of my mind. However, knowing that I have at least one go-to person who provides ego and judgment-free assistance helps me to keep SAD in check. If the thought of speaking to a stranger face-to-face makes you uneasy, consider reaching out to The National Prevention Suicide Lifeline, or Imalive.org, an online network of certified crisis intervention volunteers. In the spirit of Mental Health Awareness Week, don't hesitate to research and secure resources that help you manage. Because #Iamstigmafree, I realize that my struggle is way too real to go unaddressed because a misguided, uninformed segment of the population believes people with mental illnesses should suffer in silence.
The bottom line is I refuse to allow SAD to derail my party plans simply because my depression insists on handing out invites without my approval. I'm expecting it to arrive any day now, but meanwhile I'm busy hiding my good china, warning my other guests, and preparing myself for its impending foolishness. I may not be able to completely rid my life of the annual SAD visits, but I can make sure that it wipes its feet upon entry, and understands that while I might waver, I won't back down from the fight of my life.
Kenya Foy is a freelance writer and copy editor from Dallas. She covers entertainment and lifestyle issues for Cambio. Her work has also been published on Bustle, Clutch, Tea and Breakfast and xoJane. You can also find her sharing her raw, unfiltered truths over at Un-Edited.com.