If you haven't realized it yet, what you put on social media matters, and almost everything that we post still exists in cyberspace even if we delete it thanks to screenshots and our lovely friends who don't delete anything.
---
While a picture of you and your puppy or you at graduation doesn't pose a threat, pictures of you throwing back shots of Hennessy or Snapchat stories of you and your BFF twerking in the club may be lethal to your reputation. Even if you have gotten over your years of ratchetness and now you live a pure, classy life, if you don't take the necessary steps, the ratchet will follow you. So the next time you friend decides to post a #TBT (throwback Thursday) picture of you from college in your finest ratchet days, tell her to stop the madness.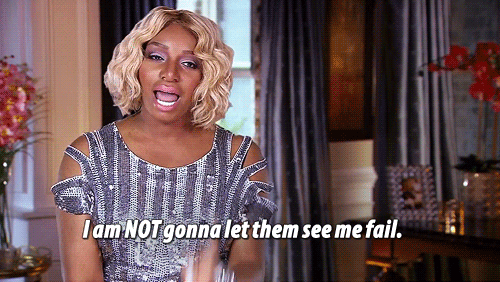 The worst mistake that I have seen plenty of people do is to delete their social media pages when applying for jobs because they feel that their social media is too out of control to fix it. Deleting your social media pages won't help you out, because remember your page will still exist in cyberspace.
In a recent study, Jobvite revealed that recruiting through social media has been a top HR practice. Nearly 92% of U.S. companies are using social networks to find top talent. As you may guess, LinkedIn is used by employers to recruit, but also Facebook and Twitter is becoming a common recruitment tool as well. I have even read of a few companies that use Snapchat and Instagram as well to find talent. Currently, over 54% of people use Twitter to recruit, and Jobvite found in their study that some employers are known to judge applicants based off of their social media activity.
Whether you like it or not, your social media is an online snapchat of who you are as a person. It reflects your tastes, opinions, and most of the time, your level of professionalism. As a result, it is important to make sure that your online image is an accurate representation of who you are.
Need to tidy up your image? Here are a few things that you can do to clean up your online presence.
1. Fix your privacy settings on social media
Social media is above all a place to be social. You are able to connect with new and old friends, share information, and share photos. The key is to be mindful of what you share and what is visible. Through Facebook, Instagram, and Twitter, you can control what others see on your profile. I recommend fixing your privacy settings on each social media account so that everyone doesn't know all of your business.
Click here for Facebook privacy setting information
Click here for Instagram privacy setting information
Click here for Twitter privacy setting information
2. Delete old tweets that does not display you in a positive light
If you have a Twitter profile, go through your profile and delete any tweets that you wouldn't want a potential employer to see. A lot of times, we use Twitter to release any and all thoughts that we have. On Twitter, we often have no filter whatsoever and sometimes tweet things that may be offensive.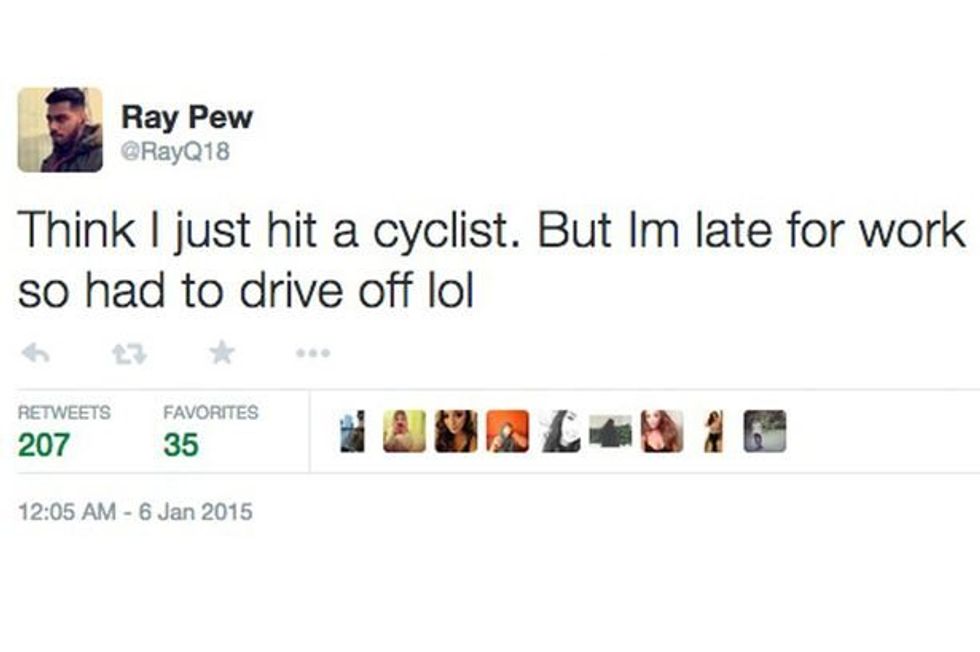 3. Be Mindful of what you share through Instagram
Before you post pictures on Instagram, you have the wonderful option to post that image on other social networks like Facebook, Twitter, and Tumblr as well. If you have the posting setting scheduled on your Instagram to post automatically to your Facebook, you may want to reevaluate this, especially if you are the type that likes to post any and everything on Instagram. For some people, their Facebook is more family friendly, especially since it is normal for mom, dad, or even grandma to have a Facebook page. On the same note, their Instagram is where they can let loose and be free. Mom and grandma don't have an Instagram so they can post literally whatever they want. While I don't recommend posting anything that would embarrass you if your grandmother saw it, I know that some of us can't help but to be uncensored on the 'gram. If that is you, make sure that your primary email and name is not used on your Instagram account, that your privacy settings are on, and that you do not auto-share to other social networks.
4. Reevaluate who your "friends" are
If you are like me, when I first got a Facebook, Twitter, and Instagram, I was letting everyone follow me. If I saw an old classmate on social media, I would add them, or I would accept them if they sent me a request. Even with family members and classmates from middle and high school, I would be friends with them as well on social media. Having a lot of friends on social media is cool, but it is not cool when you have friends that have explicit photos or posts. For some recruiters, looking at an applicants friends page is common so you don't want to be friends with anyone on social media that you wouldn't want to be linked to. Birds of a feather flock together, right?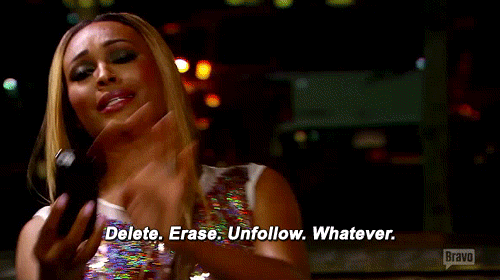 width="500" height="280" />
5. Restrict tagging
Don't you love it when Thursday comes around and your friends tag you in their infamous #TBT posts? We all have the one friend that we hope doesn't dare to post that ratchet or horrific photo of us, but sometimes we are the victim to their #TBT shenanigans. To avoid having bad pictures of you on the web, you can ask your friend to crop you out of unflattering photos, but I can't promise you that will work. What you can do is restrict others from tagging you in the photos so that when someone visits your profile, they won't see photos of you at the club, twerking on top of the table, and having Ciroc poured down your throat.
Remember, social media reflects who you are, so it is important to analyze what you have posted in the past and what you are posting now. Keep in mind that recruiters sometimes look at social media before finalizing hiring decisions. Clean up your social media before it is too late. You don't want one bad photo or post to ruin your job chances or reputation.