For a fashion lover (from a distance), talks about Chanel's airport-themed runway show can fall pretty flat. Women like myself who enjoy looking fabulous even when they get dressed in the dark, don't spend too much time studying the latest trends or even gawking at the runway photos.
---
But Chanel has done it again. Straight up and down slay, and kudos to the innovative approach adding a layer even I can appreciate.
On Tuesday morning, the Grand Palais was reimagined into Chanel's Aeropot Paris Cambon with a departure board listing destinations like Shanghai and Dallas.
Last year, the fashion powerhouse served us slayage through the aisles of a faux grocery store – fully stocked with food items, grocery carts, and hello Rihanna.
The brand knows exactly what its doing, pulling us in with their theatrics. Even if I'm unable to pull of these looks (let's not even discuss about affording them), Chanel offers the non-fashion obsessed inspiration and a chance to take in pretty cool pictures with their runway scenes.
Here are 5 reasons why I am all the way here for Chanels' runway show.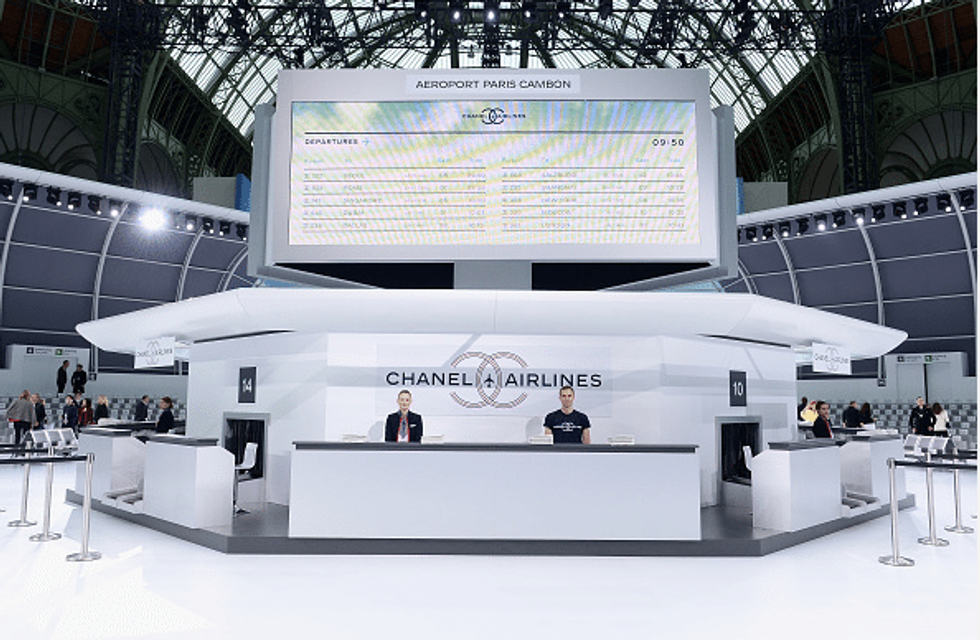 Not that I needed another reason, but Chanel's runway theme makes me itch to hop on a plane sometime sooner rather than later.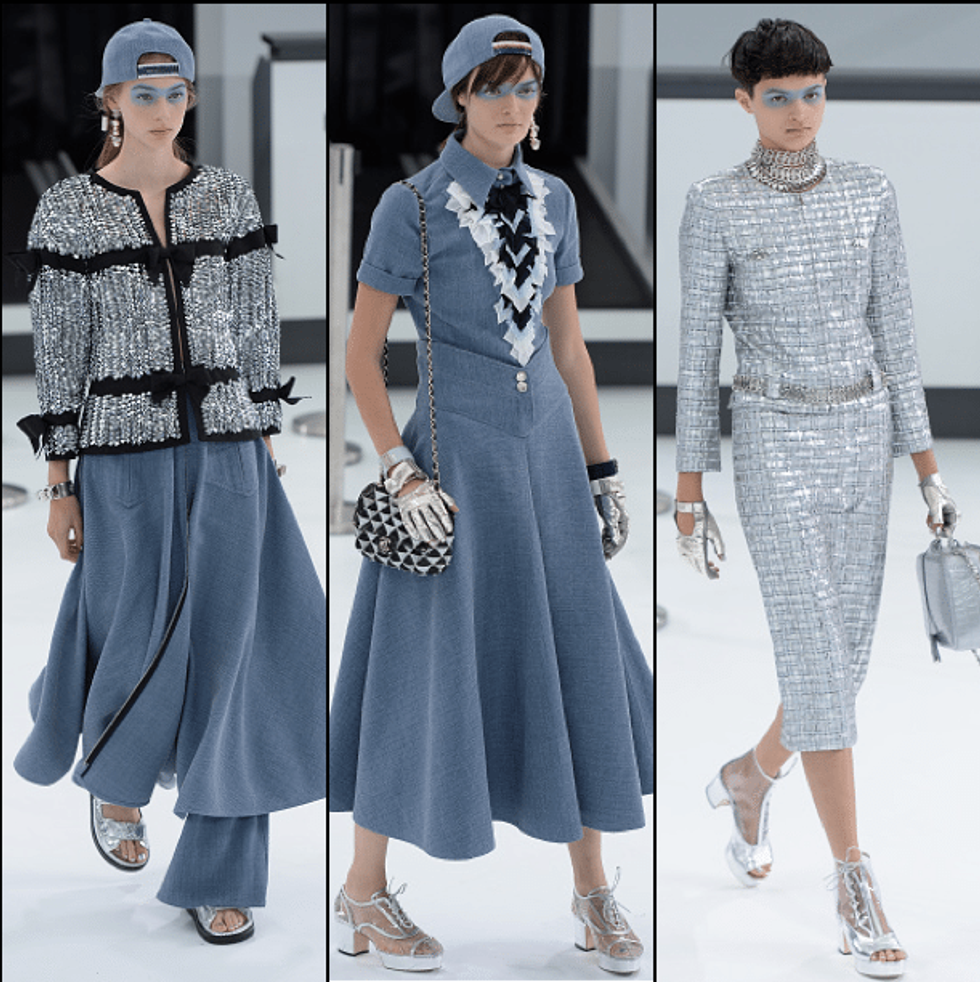 The fashion was pattern galore – something I feel confident putting together and know exactly where to find pieces similar and put my own spin on. It also lends inspiration for those who are pattern-shy and uncertain of how to pair pieces together.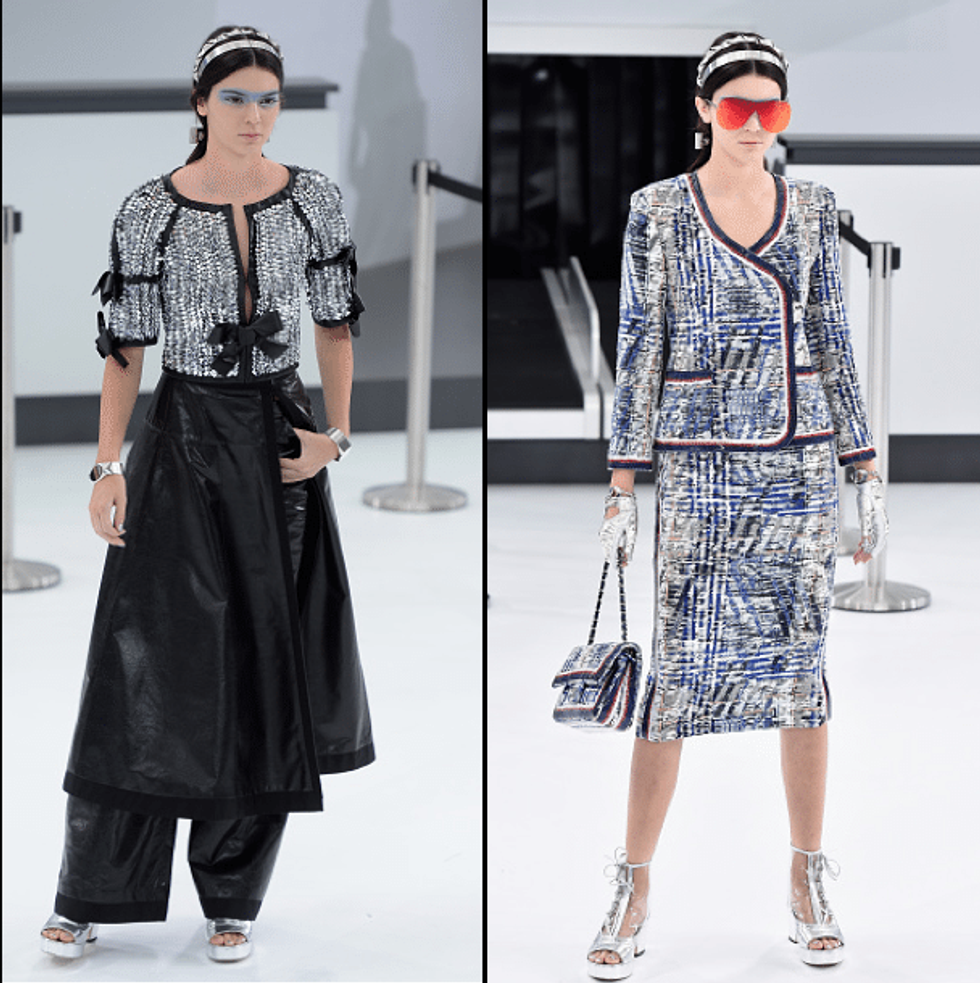 Major sunglasses envy! It doesn't take a fashionista or leading style queen to want those futuristic shades accenting Kendall Jenner's look.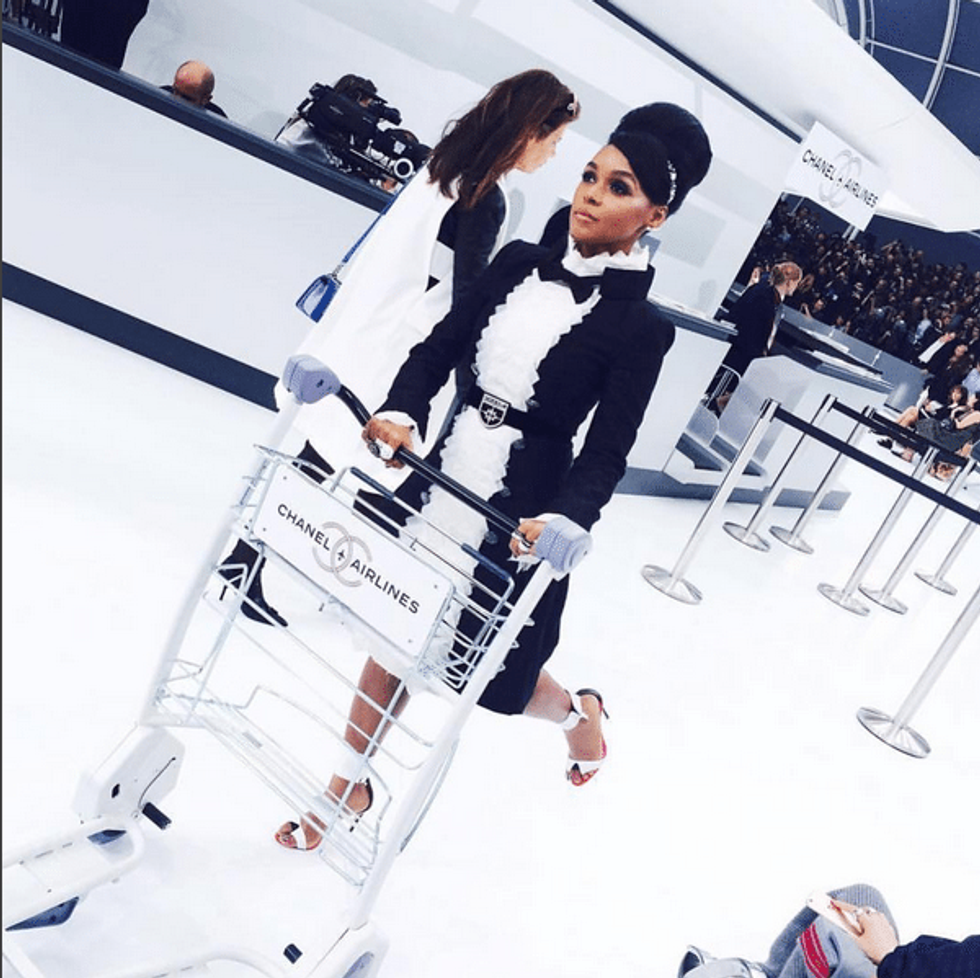 Two words: Janelle. Monae. Even though she wasn't actually walking the fashion show, taking a glance at what she and what other stars who attended were wearing makes for good group chat chatter during a boring day.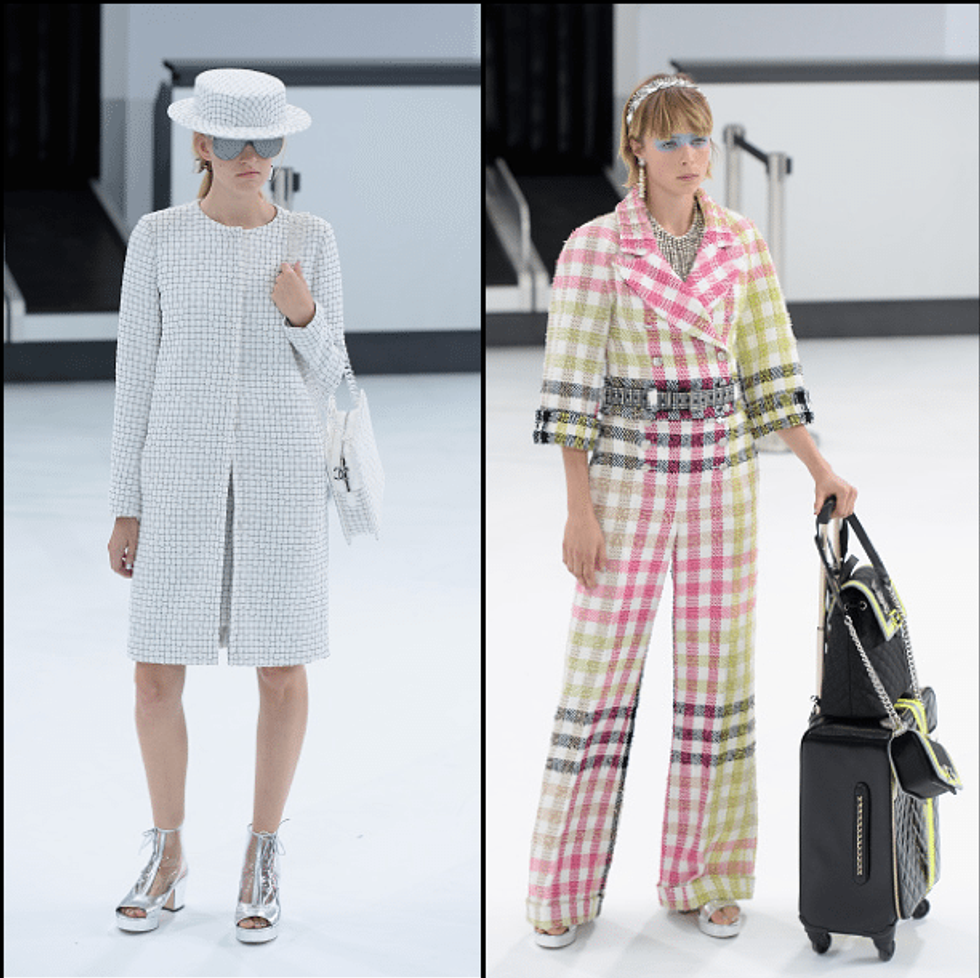 Shopping in your grandparents closet has always been in-and-out of style. It's safe to say that your granny's knit suit is green-lighted to make an appearance at work. Go for it!
What did you think of Chanel's newest collection?