Finding the perfect lingerie might not be a must for most women throughout life's daily grind, but every now and then a holiday or a special occasion presents itself and demands that you step your game up just a little and do something extra.
---
Your naked body is fine enough, but you can't lie and say that sometimes the paper and bow around a gift make unwrapping it feel a little more enticing. Lingerie is that metaphorical paper and bow, and as much as your partner may want to just get to the gift already, there's nothing like a little eye candy tease to set the mood.
Below are some looks that will have your partner biting back a moan in no time.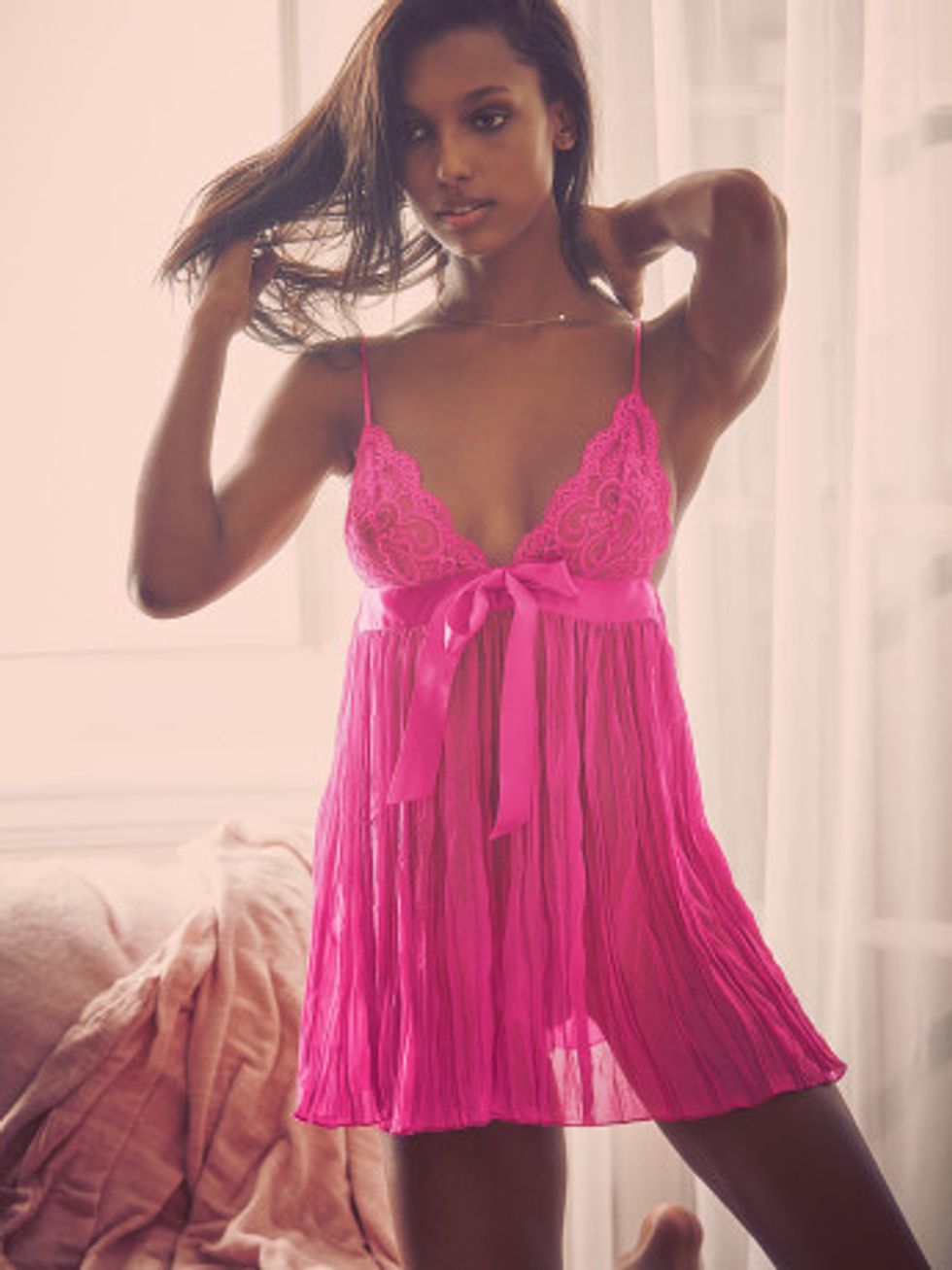 For the Woman who's Nice but Also a Little Naughty
This might be your first dip into the waters of lingerie and you might generally just be tentative about the whole thing. A babydoll nightie is the perfect way to experiment with sexy without being overtly so. It is very subtle, easy on the try hard, and you're able to stick as closely to what you're comfortable nudity wise as possible. It's also perfect for women who are a little more conscious about exposing problem areas during their red light specials.
For the Woman Who Likes a Little Spice with Her Sugar
Teddies are about embracing your curves. Similarly to the babydoll, it's subtle in its sexy, but offers an additional sizzle in an unexpected way. I think sometimes people gravitate to things that show the most skin, but a teddy offers glimpses of skin, exposing you in a carefully teasing way, a slow burn that's sexy in a tasteful way. Depending on what you're looking for, you can go demure with lace or bold with fishnet and free the nipple.
For the Woman who Moonlights as a Seductress
"Lady in Red" has been a phrase affiliated with the sultry seductress archetype of a woman for ages. Red is the color of passion, romance, it implies fire, and it drips of sex. It is affiliated with love and ardor but that doesn't mean that once the dress strips away, the goods can't come out to play encased in red. Three piece sets are incredibly sexy, with their nod to decades prior with the inclusion of a garter belt to hold up thigh highs that you pair with your heels.
For the Woman Tapping into Her Inner Christian Grey

You may or may not have taken notes in the recent rise in the interest in kink amongst couples. Perhaps you'd like to experiment with taking the lead in the bedroom this holiday and switch roles with your partner to be the dominant while allowing him to be the submissive. What better way to prepare for the role reversal than to dress the part? Red is sexy, but black straps and leather, it just does something to you. Don't forget the whip.
For the Woman who Wants to Add a Touch of Playful to Her Laytime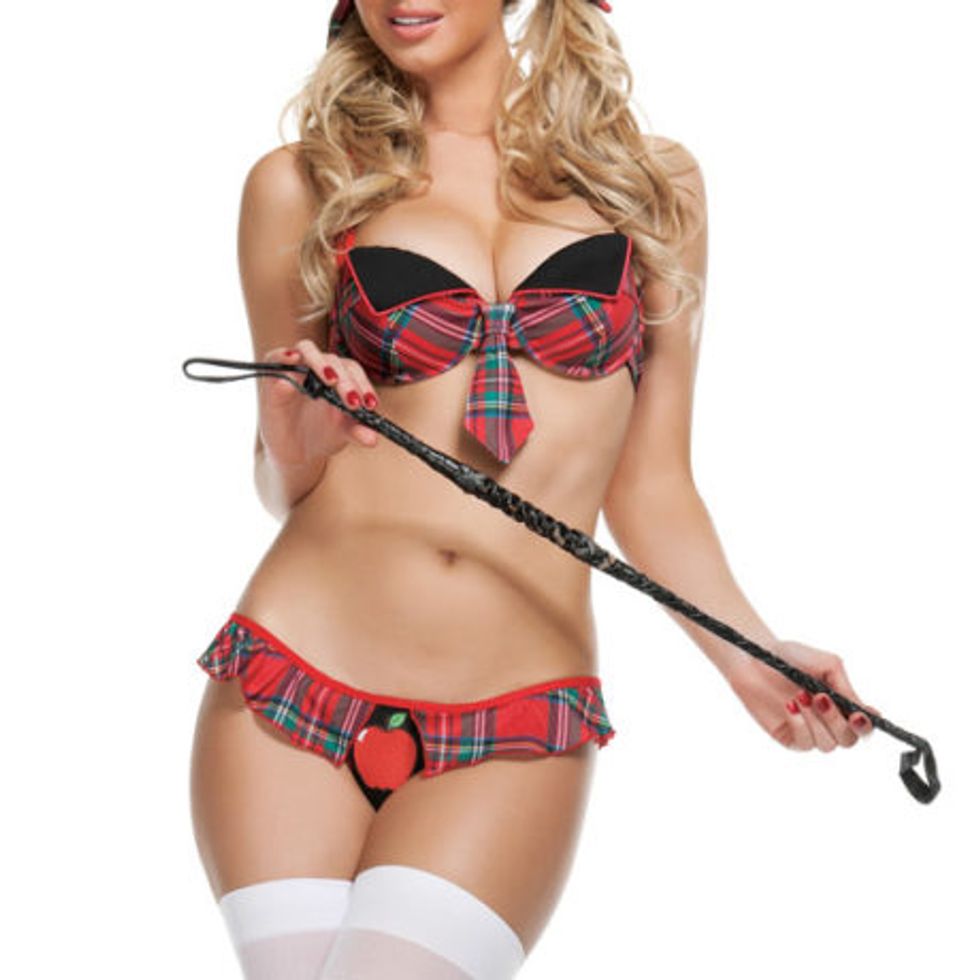 Speaking of taking on roles, roleplaying is a great way to pump newness into your lovemaking session. It's not just a fanciful way that porn adds a plot to their films. In fact, you can take some things away from what you see play out on screen and let it play out in real time with bae. Some of the classics include the naughty French maid, the naughty school girl, and the naughty nurse – anything with the adjective "naughty" preceding its title. Although as a warning, it's not for the coy at heart because it involves acting. But hey, pretending you're someone else can be kind of fun. "Sorry Mr. Teacher, have I been a really bad girl? I think you should punish me..."
What outfit will you be getting into for that special occasion? Check out our gallery and share below.