The last days of summer are here which means one thing: it's time to show off legs before it is too late.
---
Luckily, one of the hottest fashion trends right now allow you to show off your legs along with a little bit of thigh action. I mean, go hard or go home right?
The mini skirt have been popular for decades, but it is back and better than ever. From denim to knit, fashion brands has been releasing a large variety in mini skirts. And with so many to choose from, it is so easy to stick with the standard way of styling one.
Been hesitate on adding one to your closet? If so, let these ladies influence you to purchase that mini skirt you had in your shopping cart online for a while. Better late than never, guys!
1) The Bandana Mini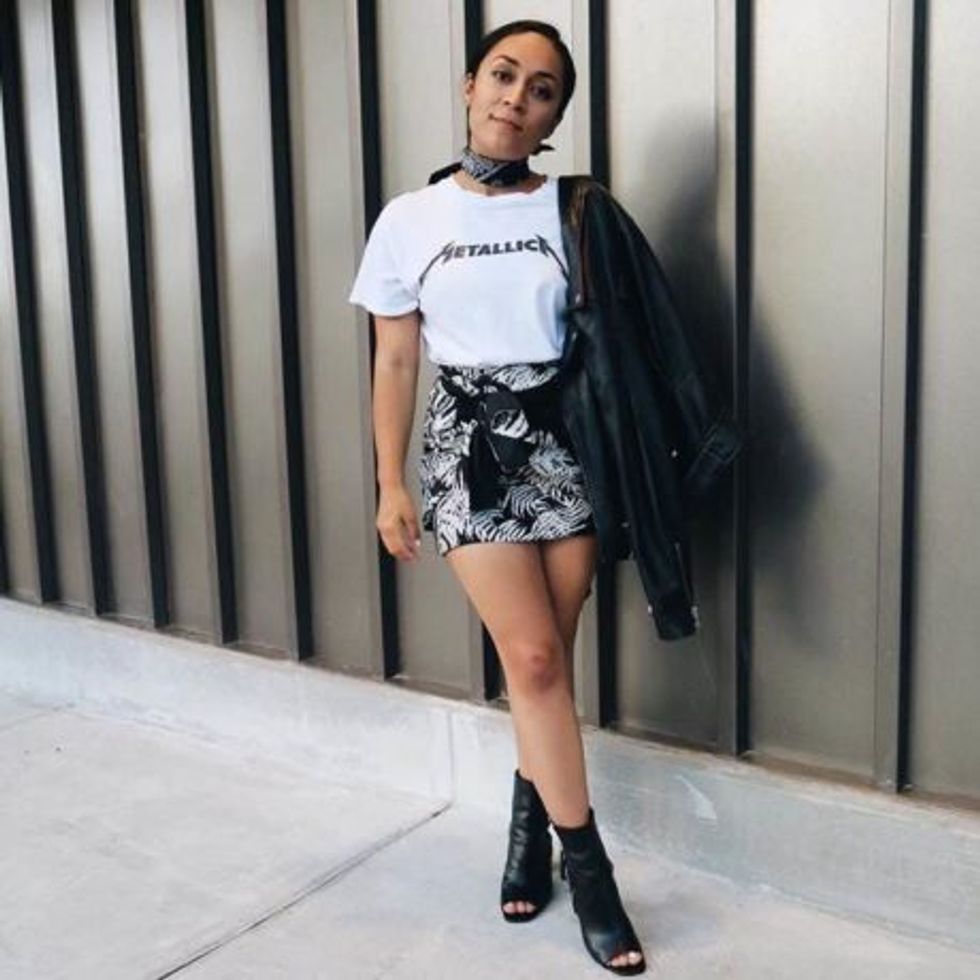 Nothing screams summer more than a tropical-printed mini skirt. Take a cue from this blogger and pair it with a vintage band t-shirt, black booties and bandana choker for the ultimate edgy look. Make sure you carry a leather jacket to keep your arms warm at night. | @imlvh
2) 70s Babe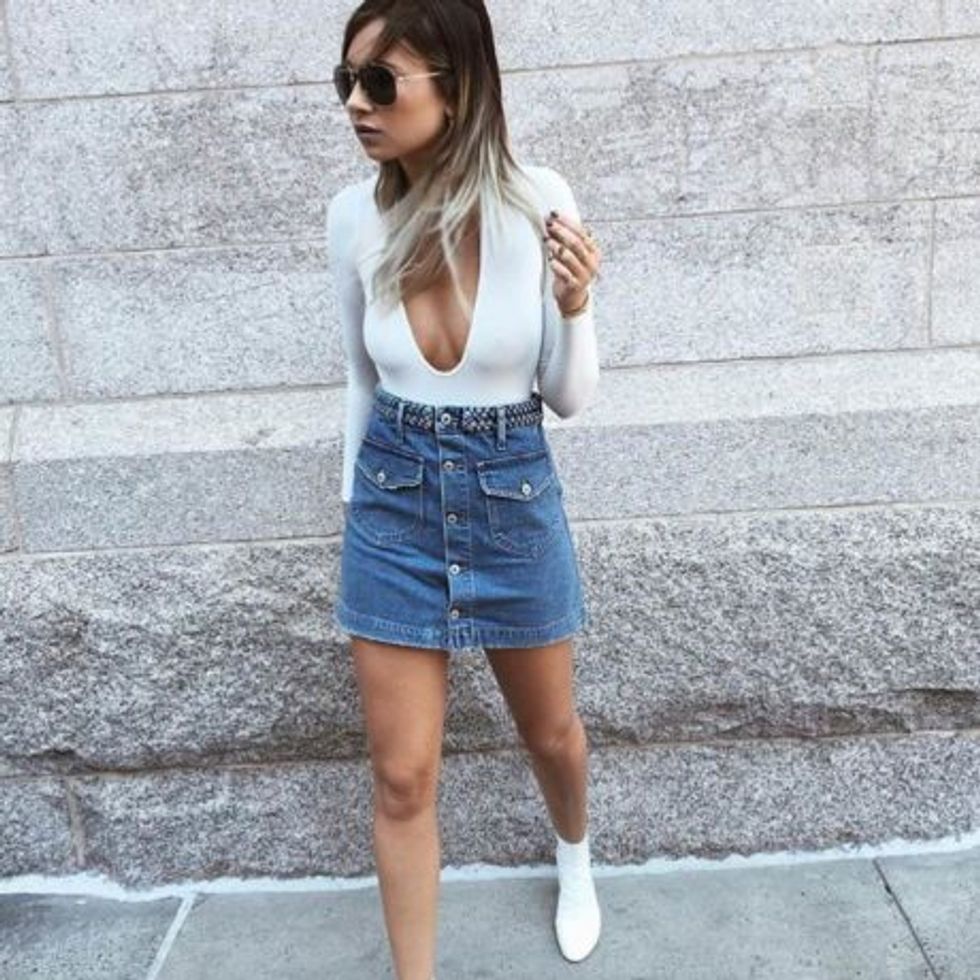 Denim mini skirts are so poppin' right now,  but do you know what is also poppin': '70s inspired looks. A deep-plunge neckline top paired with a denim skirt and white booties is giving so many 70s vibes and this chic gal gets it. Plus, the buttons on the denim skirt adds more flavor to this "blast from the past" look. The next time you rock a denim skirt, put a splash of the 1970s into your outfit. | @weworewhat
3) Mixed Prints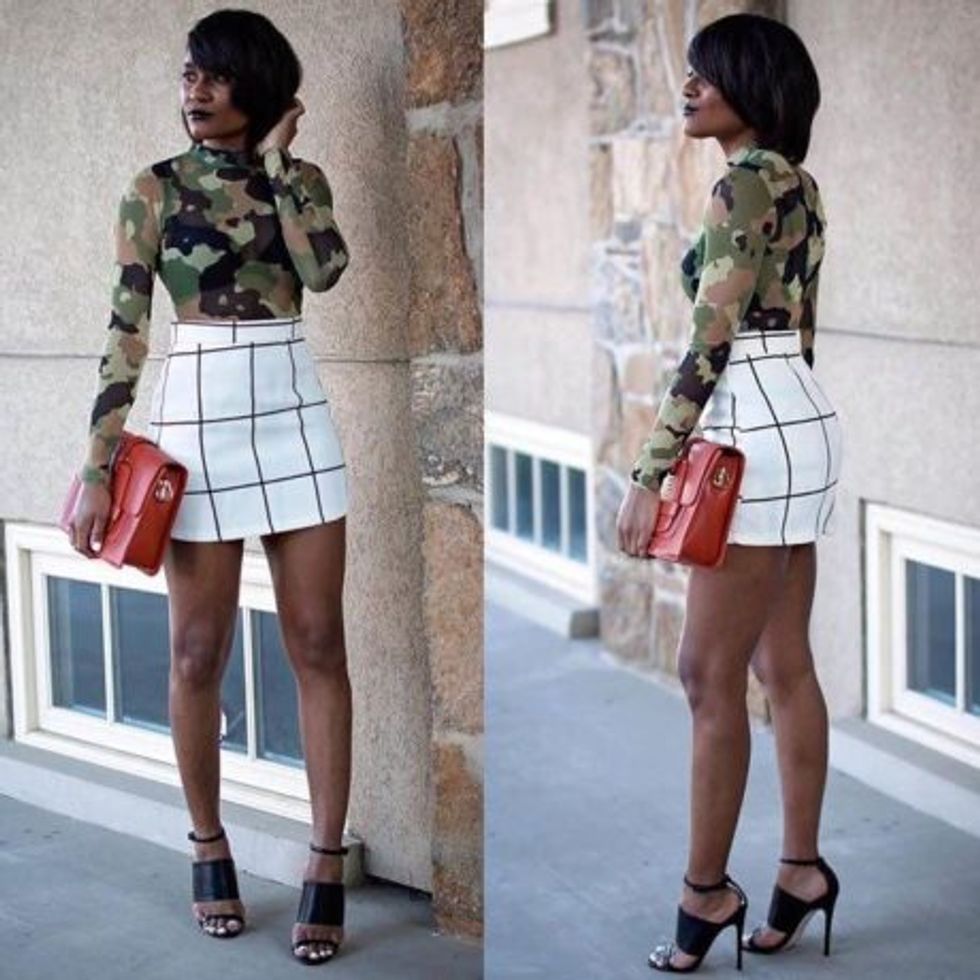 Mixing prints is always a fashion risk, but clearly we need to take notes from this fashionista. The striped mini skirt with the camouflage top is such a fun look that I would have never paired together. If you are ever thinking about pairing a patterned mini skirt with another print, just do it (like Nike).  | @thedaileigh
4) A Graphic Tee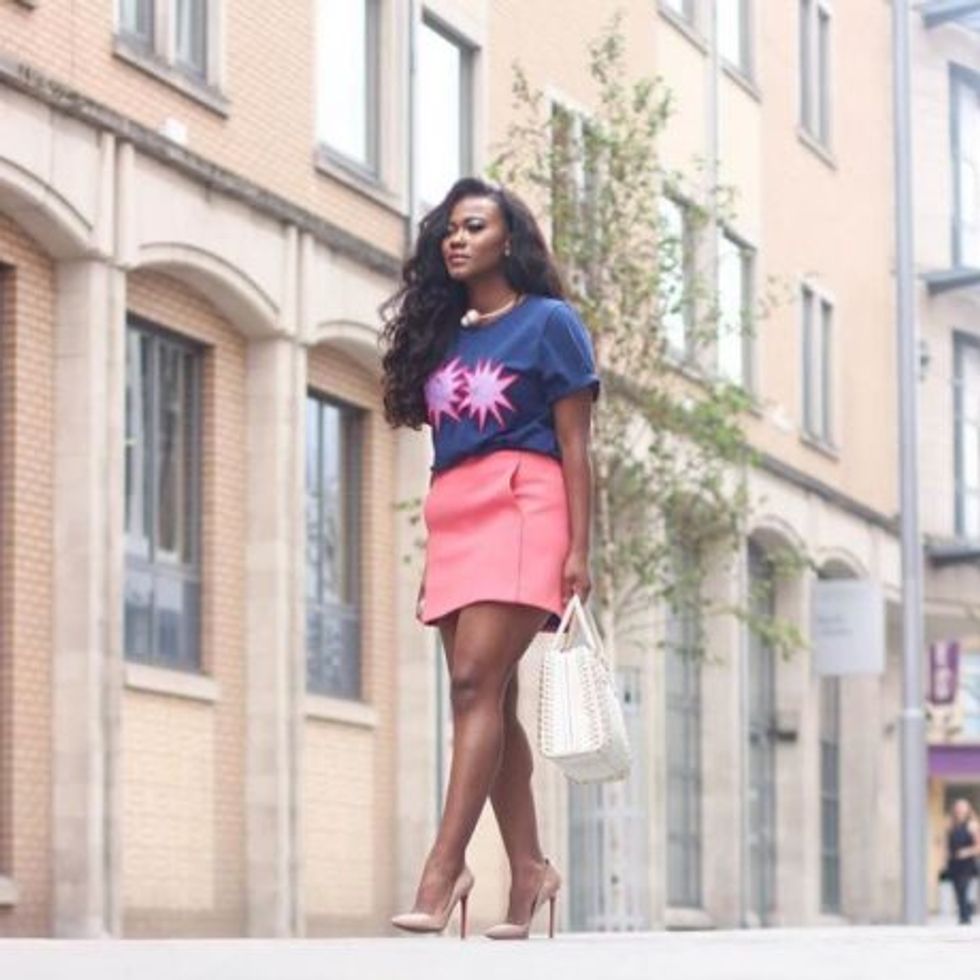 An eye-catching mini skirt is key to making a simple outfit pop more. This fashion blogger rocked this bubble-gum pink skirt with a graphic t-shirt and nude pumps and killed it. If this don't encourage you to strut in a bold colored mini skirt and graphic tee, I don't know what will. | @styleismything
5) Knitted Up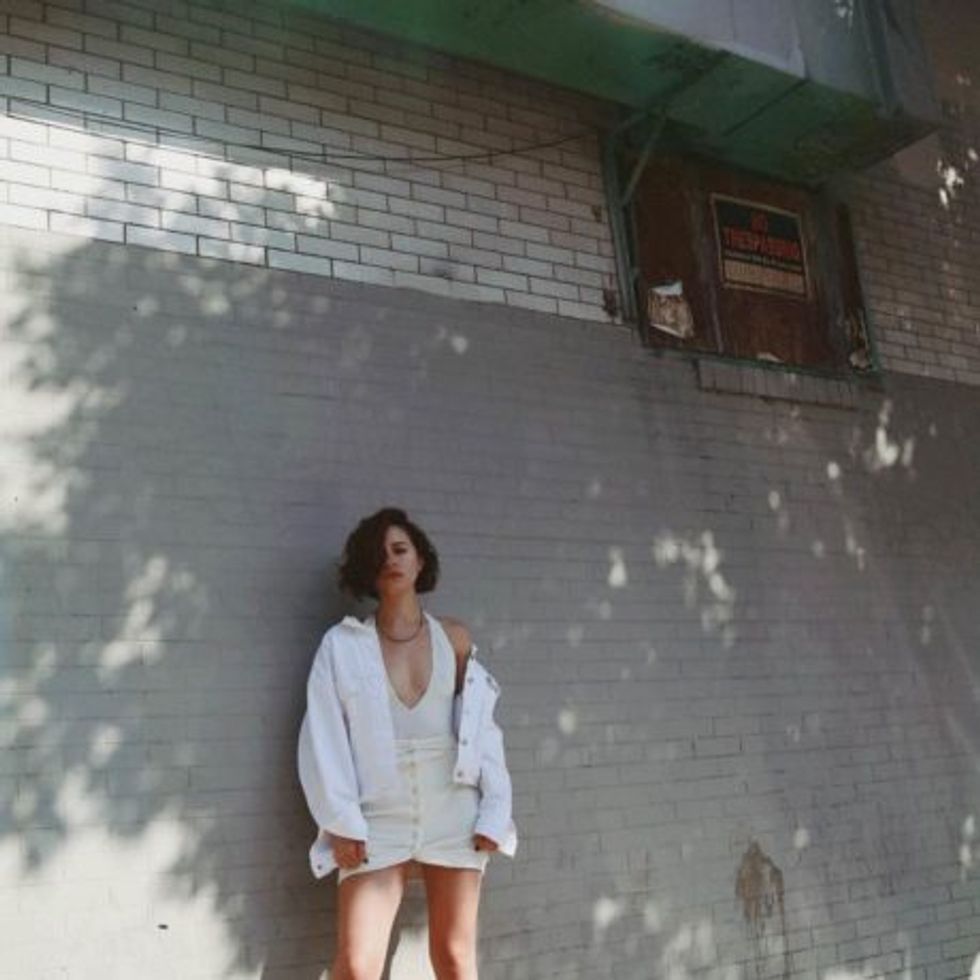 Trying out different textures of mini skirts is always an exciting way to amp up your wardrobe a bit. This fashionable gal posed in a buttoned knit mini (that she designed herself) with a cream halter top, white denim jacket and metallic heels.  If you are minimalistic type of person, you will definitely need to recreate this look the next time you step out for a drink (or three). | @karla_deras
What look inspired you the most? How will you be styling your mini skirt this summer?