If you were tuning into the TIDAL X: 1020 charity concert last night then you already know that Beyoncé and her ponytail came ready to slay!
---
Queen Bey graced the stage along with hubby Jay-Z and fellow boss chick Nicki Minaj as a part of TIDAL's celebration for reaching on million subscribers--impressive, since TIDAL's subscription-based service is competing with Pandora and Spotify, which offers free services.
Of course, TIDAL couldn't just throw together a Vine compilation to celebrate their milestone, and call it a day. They had to shut it down with a concert that boasted a long performance list, including T.I., Lil' Wayne, Meek Mill, Fab, Usher, Rick Ross, French Montana, Damian Marley, and more.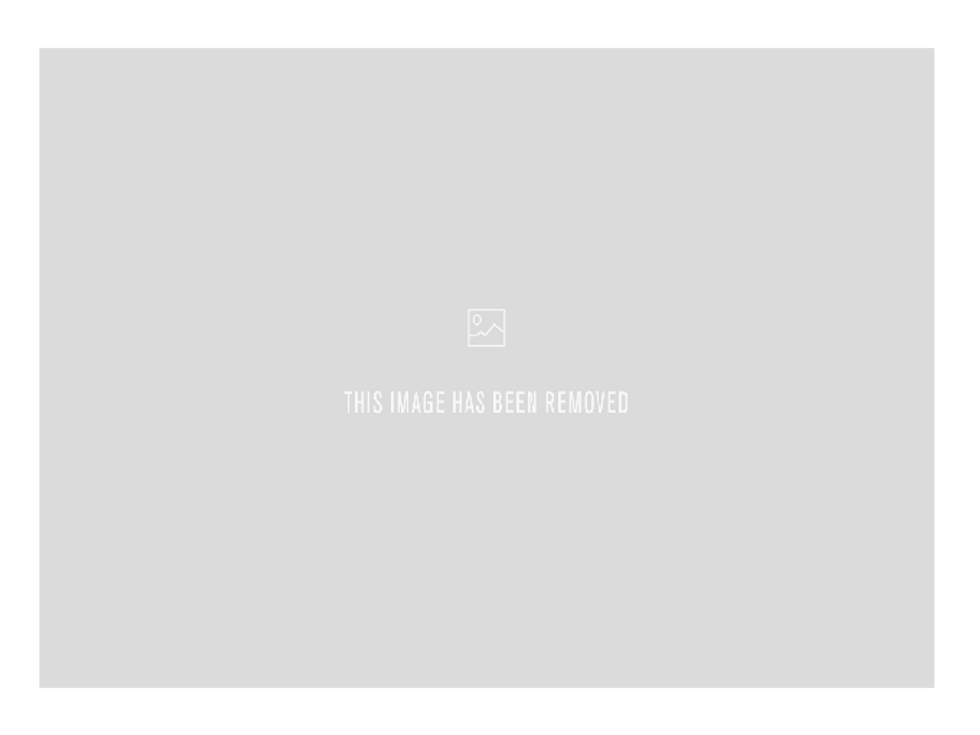 But the real treats at the show were Beyoncé and Nicki Minaj performing "Feeling Myself" for the first time in concert; Beyoncé performing her favorite song "Holy Grail" with Hov; and Beyoncé's ponytail in all of its beautiful glory.
Beyoncé was so turned up during the show that even Hov seemed taken aback. (Did he not know that he married a rock star???)  And her ponytail game was too strong. She gave her hair a good workout, honey!
Don't believe me? Here are the four times Beyoncé's ponytail snatched all the wigs at the show. Oh, and because there's no chill on the Internet, I included Twitter commentary.
1. When she had to break you in slow with her #PonytailFlow.  Whip it Whip it real good! 
*beyoncé wears a ponytail* *beyoncé's power level rises 100000x*

— . (@.)1445401615.0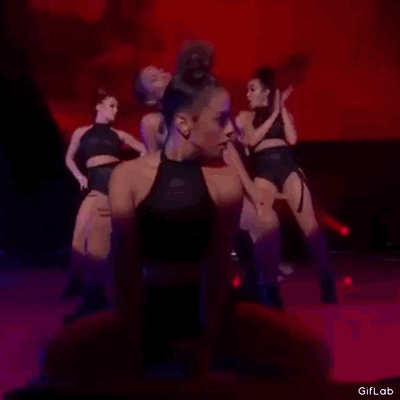 2. When Bey couldn't feel her face....so she let the pony do the work!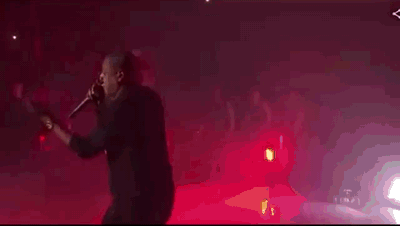 3. When Bey got baptized in the "turn up," and took an extra dip in the holy waters of 'turn up' for good measure. 
Beyonce brought the ponytail out again. Which means she's not playing with ya'll. She means business tonight. #TIDALX1020

— TJ (@TJ)1445393588.0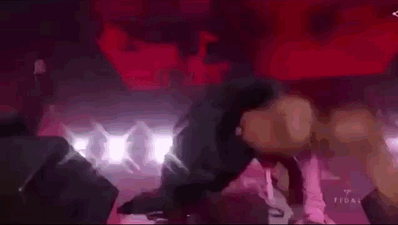 4. When the ponytail turn up got way too real for Jay Z....
Can someone explain to me how Beyoncé became possessed by her demonic ponytail & then transitioned into those flawless "Holy Grail" vocals?

— Allie (@Allie)1445400456.0
Meanwhile, before the ponytail started whipping, Bey and Nicki were serving some super cute #bestiegoals!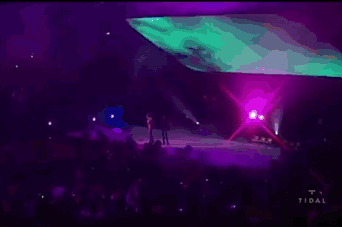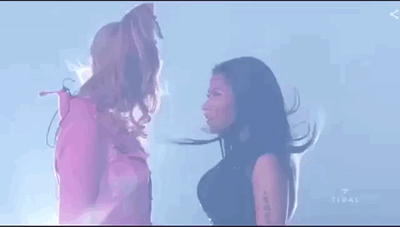 What did you think of the show last night?