Oh my damn!
---
It looks as though the Knowles clan are starting to be involved in more scandal than your favorite ABC show.
This time around it's Mathew Knowles who is caught up in some headlining shenanigans.  According to BuzzFeed,a 30-year-old woman is claiming she gave birth to Matty's love child back in 2010, and just like Alexsandra Wright, she wants Beyoncé's dad to cut them child support checks!
Back in May, Houston native Taqoya Branscomb filed court papers demanding Mathew to take a DNA test to prove that he fathered their alleged daughter named Koi. The 30-year-old real estate agent is so sure Mathew's the daddy, she's also requesting
child support AND attorney's fees.
Somewhere, Mathew's baby's mother Alexsandra is like, "Girl, good luck getting a check! Wait in line."
As we've reported before, Alexsandra Wright -- mother of Mathew's first love child, 4-year-old Nixon -- has been fighting a long and arduous battle in court in an attempt to get child support, but unfortunately, a judge ruled in April that Mathew doesn't have to pay his back child support for another three years. Since he experienced a dramatic decrease in his income after he lost his job as Beyoncé's manager, the judge decreased the original amount he had to pay, which resulted in overpayment.
Since then, Alexsandra and her son Nixon, who Alexsandra said Mathew has never bothered to see, have moved out of her California home and into a homeless shelter.
It doesn't look like Taqoya will be suffering the same homeless fate since she earns her living as a real estate agent and she also models.
The fact that she's younger than Bey though...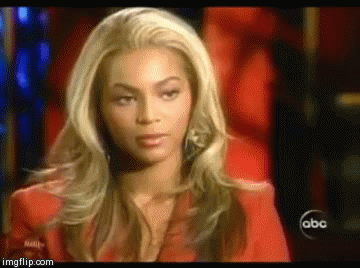 It'll definitely be interesting to see how this all pans out.
Peep a photo of Taqoya and Mathew's alleged third daughter below.
Source: BuzzFeed