Miss Universe 2017 aired tonight and a clear fan-favorite was Davina Bennett, the natural hair beauty who graced the stage as Miss Jamaica.
---
Although she didn't take the crown home as Ms. Universe, she won us over with her beauty and class. Long before gracing us with #melaningoals Davina lived through some experiences that could have changed the path that she walks in today. Instead, she let her trials and tribulations push her to reach her goals and give back to those who in need of her service.
Here's a few key things you should know about the relentlessness of Davina Bennett: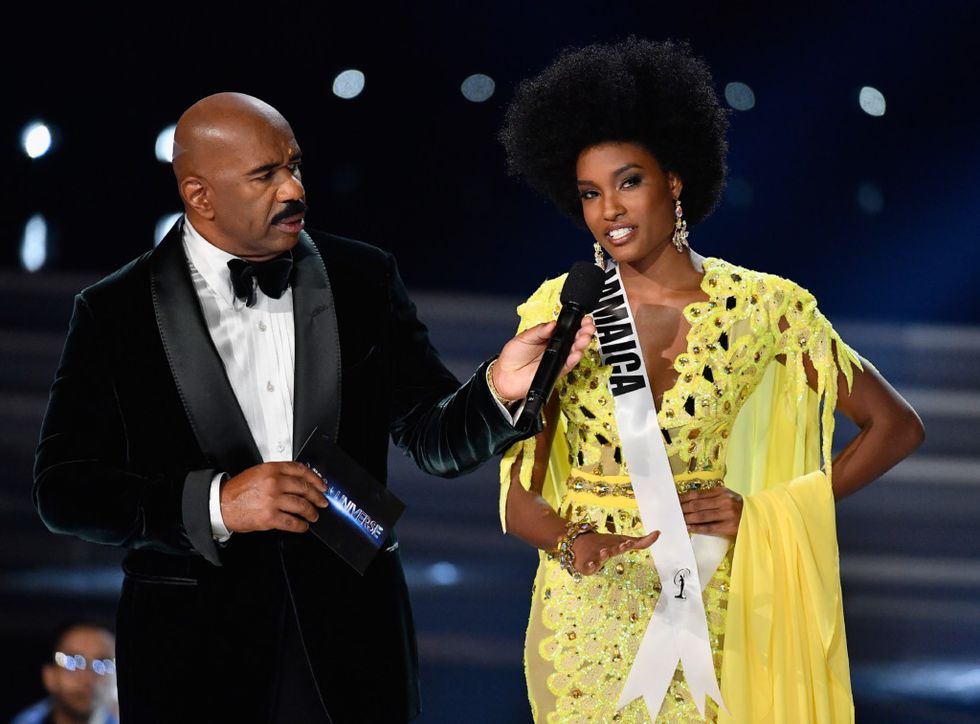 She was rejected 3 times
In 2016, shortly after deferring her acceptance into the University of The West Indies, Davina decided to chase her dreams overseas and strutted in London Fashion Week. Even after being a hit during London Fashion Week, she was denied from 3 modeling agencies during her time pursuing her international modeling dreams. After feeling like her dreams were unattainable, Davina decided to make her way back home to continue pursuing her marketing degree.
"Modeling has always been a dream of mine, but when I went overseas and didn't get signed for the third time, I was disappointed. I felt like it was the end of the world for me at the time, but it didn't stop me from still pushing to be great."
She suffered a serious health scare
As if having her dreams shattered wasn't enough, two months after she was rejected from the modeling agencies, she was diagnosed with an ovarian cyst that ruptured and required her to have serious surgery.

She was robbed at gunpoint
Davina's health scare would not be the end of her triumph. In March, she was robbed and held at gunpoint--a moment at the time that she was unsure that she'd even live through. She told the Jamaica Gleaner:
"When I was held at gunpoint and robbed, I really thought my life was going to be taken. I was on the ground, they had guns over my head and everything was taken from me. When I came out of it, I was down and depressed for a few weeks, but I remember thinking that if I lived, there must be a purpose for me. It can't be that I came out of this and did nothing with the adversity that I had overcome."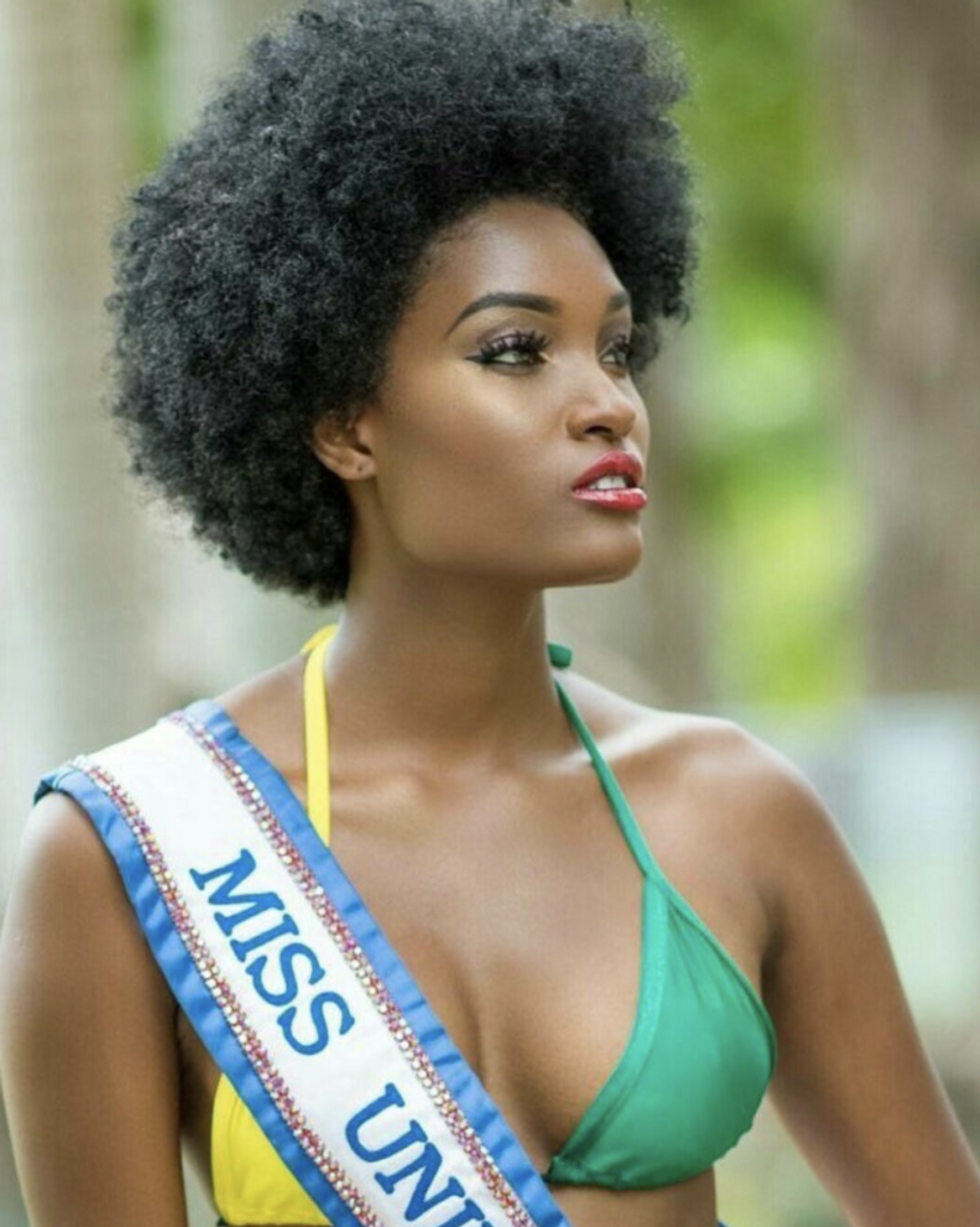 Instead of letting her trials and tribulations leave her in a state of depression, she use her past to mold her bright future for herself and others. Davina joined the Caribbean Sway Modeling Agency as a director and modeling coach where she met deaf model Brittney Barnes. Davina was inspired by her run with Brittany Barnes, the communication barrier between them and Brittany's perseverance as she worked through her disabilities to maneuver the modeling world. From that interaction, Davina began developing a sign language app that will help herself and others communicate and learn sign language. She also pushed a close friend of hers, Jermaine Dyer, to develop a The Davina Bennett Foundation For The Death. Her goal in advocating for the deaf is to break the stigmas that they are faced with and to bridge the gap between the deaf and their hearing counterparts.
Through all the many obstacles that have gotten in her way during her journey, Davina now uses her platform to build a better life for others. Living in her purpose, Davina stands proud as the second runner up for the 2017 Miss Universe. Though she may not have been crowned she was definitely the star of the show and one hell of a force to be reckoned with. Her journey proves that no matter the adversities that you may face in life, your purpose while you're here on Earth never escapes you.

Dear @Davina_Bennett_, Your presence and passion radiated on that stage. Every curly haired child and adult will… https://t.co/uSWEWklekh

— Toni Mac (@Toni Mac)1511753791.0
Who else is even more in love with Davina now?