For as long as I've been alive, every year has felt like the year of the black woman.
---
I've been blessed to be surrounded by a strong tribe of incredible women. Ushered in, nurtured, groomed, and supported into my own understanding and experience of womanhood by a powerful mother, loving sisters, celebrated cousins, affirming aunts, and uplifting friends. My veins have been blessed by the blood of black women that came before me. My melanin is popping, my complexion severely flexed – I am here, I am black, I am woman, I am proud.
With those thoughts in mind, it shouldn't be hard to see why every year since I've been birthed into this world has been all about black women. I was created in their eyes, molded by their prayers and wisdom, and raised by their hands. But to see what I've always known on an individual scale reflected on a much larger arena by way of a societal level, I am filled with joy and admiration of a different kind.
2017 was the year of the black woman. We have made strides politically, creatively, financially, and professionally. From Rihanna's Fenty to Tracee's unapologetic truth about the reality of being a single woman over 40 with no children – we were honest, we were real, and we accomplished the things we set our minds to.
Below are the honorary women that made our year and in turn, made 2017 theirs. May we learn something from each of these dynamic women.
Activist Of The Year: Tarana Burke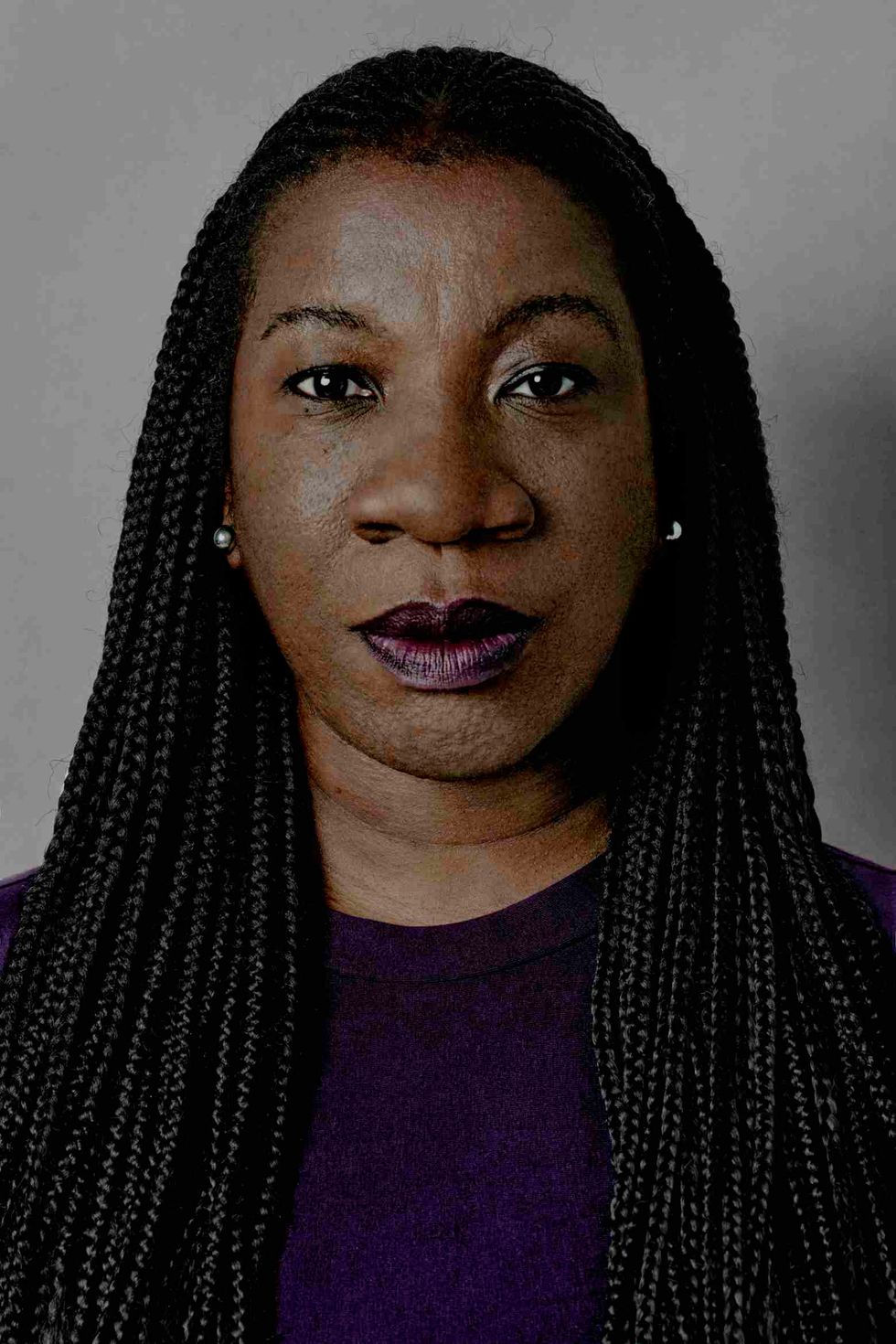 TIME
"It's not just a moment, it's a movement."
Tarana Burke might not have made the TIME cover, but she definitely tops our list as one of the black women that made 2017 their year. Her accomplishment is especially noteworthy because of its inclusion of women who might not otherwise have had a voice. The activist was the pioneer and creator of the #MeToo moment, which has evolved into a movement that is spearheading social change. #MeToo is the hashtag that launched thousands of retweets and tweets of women candidly sharing their experiences of sexual misconduct that they endured, or knew someone who had endured.
Her voice gave a voice to the voiceless and inspired women to reclaim their identities from the false narrative of victimhood.
Thanks to her, some change has started to be felt. Thanks to her, the blame is being directed to the real offenders.

Artist Of The Year: SZA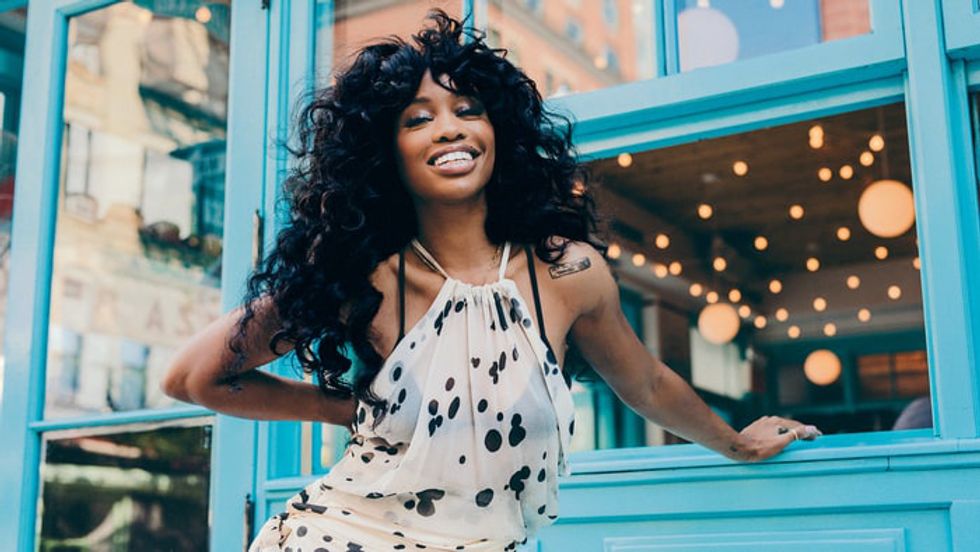 Rolling Stone
SZA wrote the album that a lot of us didn't know we needed until we heard it. There are so many feelings and phases that happen to you as a woman as you journey throughout life and somehow, she encapsulated perfectly what it means to mean to be confident, but insecure, sure of yourself, but lost. Her honesty and transparency were heavily rewarded as her words not only became the caption of lovelorn soul's Instagram captions, but the soundtrack of our lives.
CTRL went platinum in a matter of months. She saw success on her headlining tour supporting the album, gained recognition for her artistry and her voice, and even had time to act as Fenty Beauty's latest model.
The alternative R&B songstress gave us sounds that touched our souls.
Boss Of The Year: Bozoma Saint John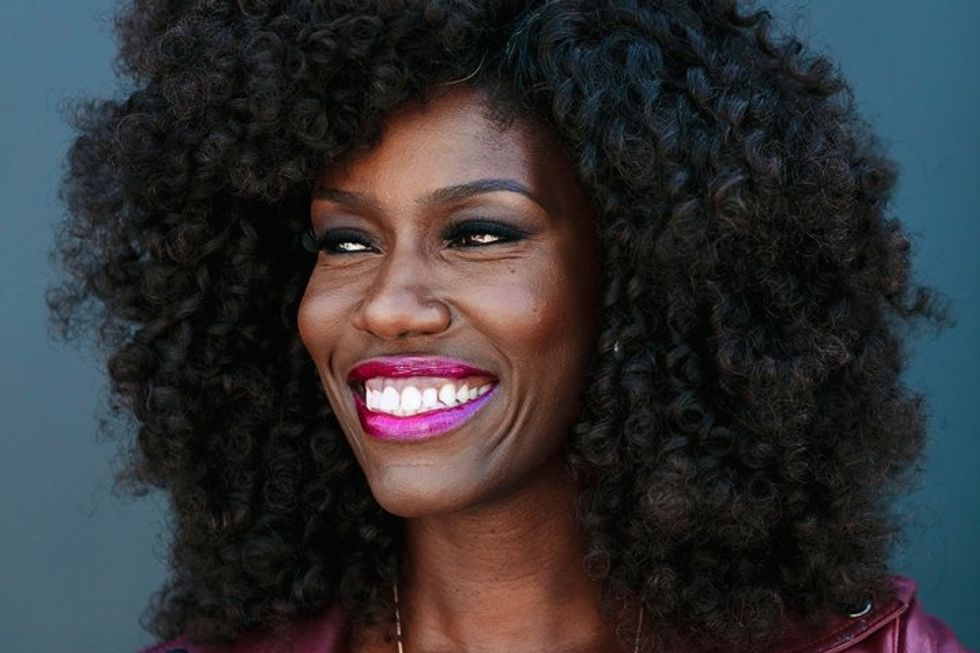 Bozoma Saint John has always been a business woman to look out for. Formerly the head of Pepsi Co's Music and Entertainment Marketing, Bozoma was notable for being the driving force behind bringing Beyonce into the foray and a big reason why she and a slew of other performers eventually graced the stage in partnership with Pepsi for the Super Bowl. She was with them for nearly 10 years before joining Beats Music in 2014. As one of Apple's keynote speakers last year at the 2016 Worldwide Developers Conference, Boz showed up and showed out, captivating the audience with her personality and gems like, "I could be getting my strut on up and down this stage, but it's too early for that. I don't want to hurt you guys."
This year, she made a huge boss move for her and her career by leaving Apple for Uber where she holds the title of Chief Brand Officer. Her mission? To turn Uber into a brand that people love, just like Apple. With accolades such as Adweek's most exciting personalities in advertising, one of TIME's American Voices, and one of Fast Company's most creative people - Badass Boz is gonna do that and then some.
Breakout Of The Year: Cardi B.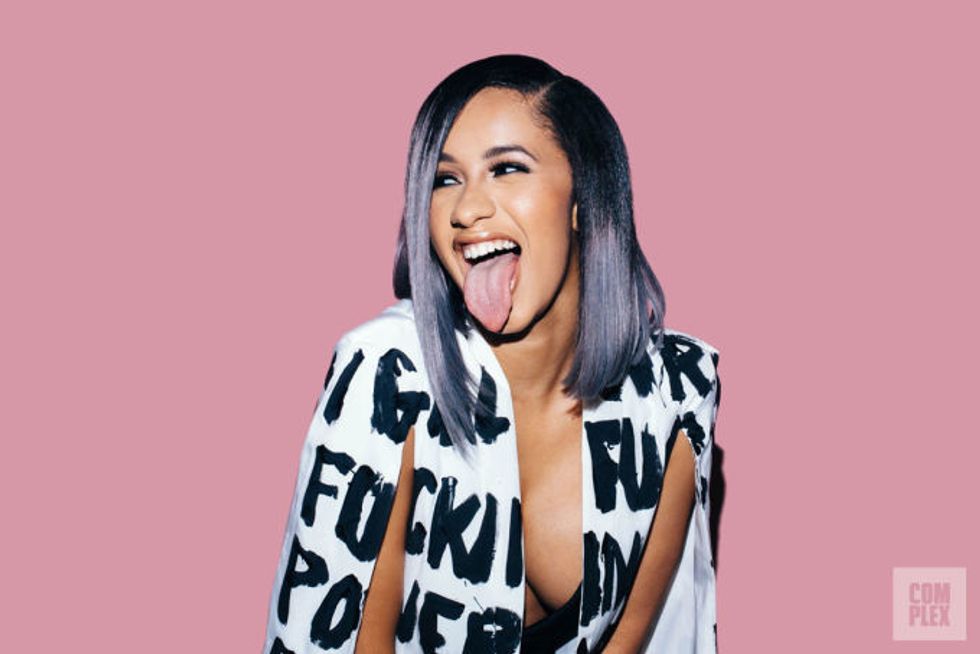 COMPLEX
No one has had a successful year quite like Cardi. Cardi B is one of those rare success stories that when it happens, you can't help but be happy for her because she was the underdog, and she won. Her money moves led to the infectious hi hater eff you rap that became an anthem for women who aspired to adopt the idgaf attitude as they grind their way to the top. It spoke to our inner hood in a way that made us own our intersectionality and our duality. After all, Cardi B embodies that too.
"Bodak Yellow" topped the charts and she was the first solo female act to do that as a rapper since Lauryn Hill back in the 90s. So, it was certainly no small feat. She signed a deal – securing the bag, and got a ring when boyfriend Offset proposed to her.
Despite all her money moves and the fact that she clearly has jumped tax brackets, Cardi hasn't stopped being the "regular degular shmegular" girl she always has been and it's a beautiful thing to see someone unafraid to always be themselves.
Comedian Of The Year: Tiffany Haddish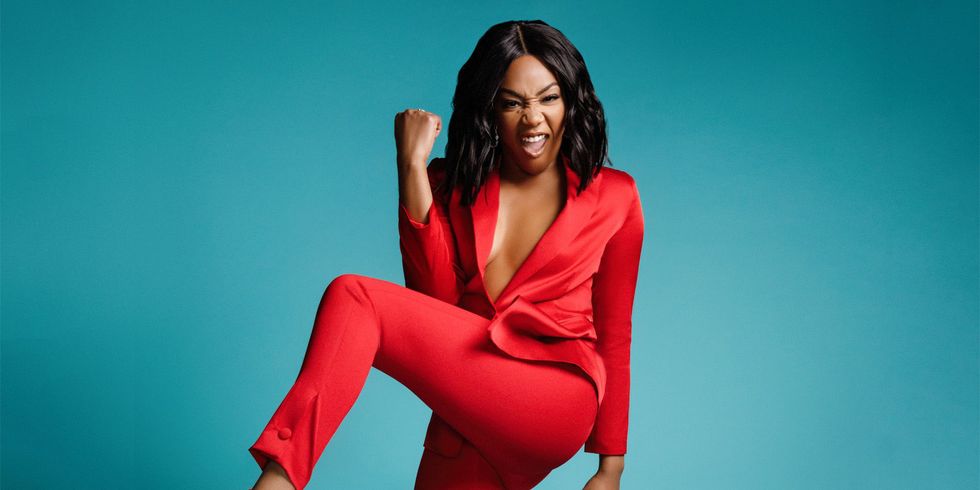 Creators of Color
Tiffany Haddish is no doubt the breakout star of the year. At 38, Tiffany is proof that your big break doesn't believe in time constraints or age restrictions. Your time comes when it comes. Thanks to her epic debut in this year's Girls Trip, the comedian can rest easy even though the grind isn't going to stop anytime soon, we're sure.
The film went on to break box office records and her performance received critical acclaim. That move opened a lot of doors for firsts for Tiffany. Soon after, she landed her first lead role in a sitcom playing alongside Tracy Morgan in the forthcoming The Last O.G. With her recent hosting gig on Saturday Night Live, she became the first black female stand-up comedian to do so. She also released her memoir The Last Black Unicorn.
Tiffany's become a household name and she ain't going nowhere!
Creative Of The Year: Issa Rae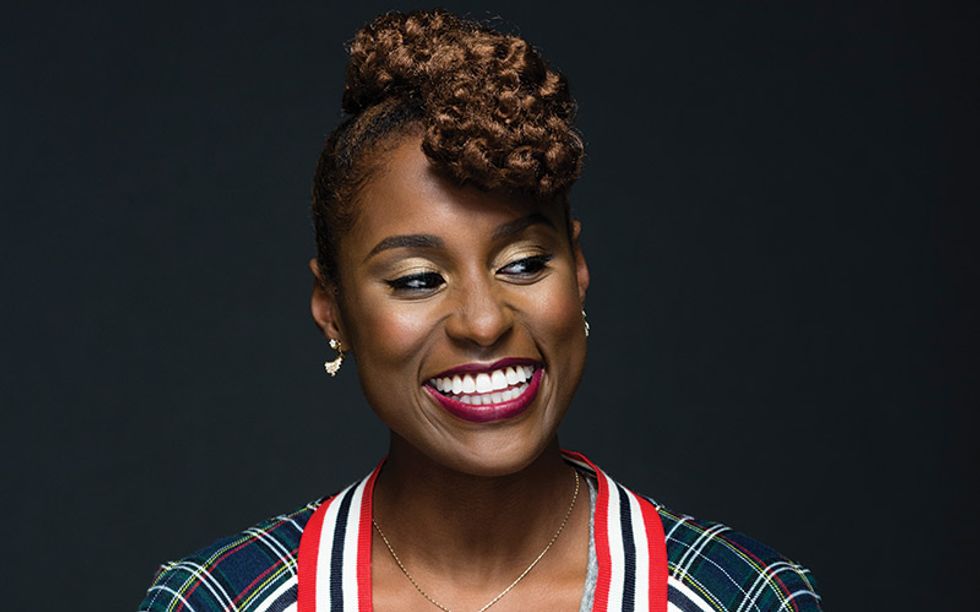 LA Mag
Issa Rae is the multihyphenate's dream that has made the show that defines much of our adulthood, presenting what it means to be black, woke, working, and dating in a blend of pop culture references where being unapologetic is the theme. Insecure made a splash in its 2016 debut, but truly made waves this year with the second season of the series, and several controversial moments – we all remember that one scene with Daniel and the eye, right?
Outside of the HBO series that she created, writes, and stars in, Issa has been getting the attention she deserves this year – from landing cover after cover to seeing her childhood dream come to fruition of being named a CoverGirl – Issa has had a year and then some.
She also said the iconic phrase during the Emmys red carpet interview, "I'm betting on everybody black."
How could you not love her?
Humanitarian Of The Year: Michelle Obama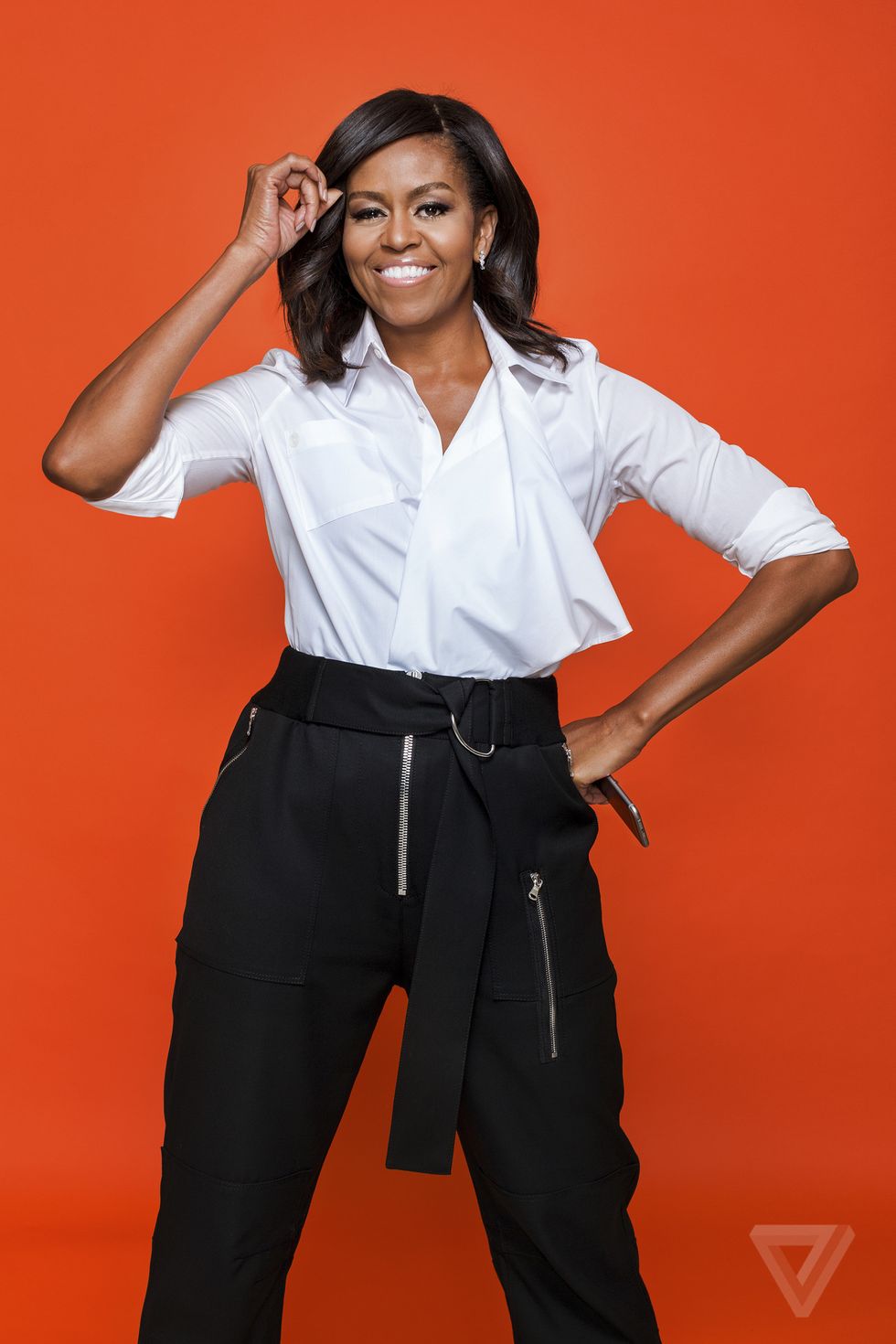 "Focus on what you can control."
She might no longer be the First Lady (she still is in our heads), but Michelle Obama has still been doing God's work one panel at a time. Both Michelle and her husband have made their presence known as much as possible in the political sphere, despite no longer being in the White House.
She has made sure her voice is heard about certain issues that have come to light, whether it be disagreements about things happening in the Trump administration, or her opinion on the fact that she feels that boys are loved, while girls are raised – which is the largest cause of disruption and inequalities in our society. She also aligns herself with organizations that are trying to make strides with changing the world in areas like girls' education and childhood obesity.
Michelle Obama has always been a force and the fact that she has not stopped being a light in a time of darkness does not go by unseen, unheard, or unfelt.
Politician Of The Year: Keisha Lance Bottoms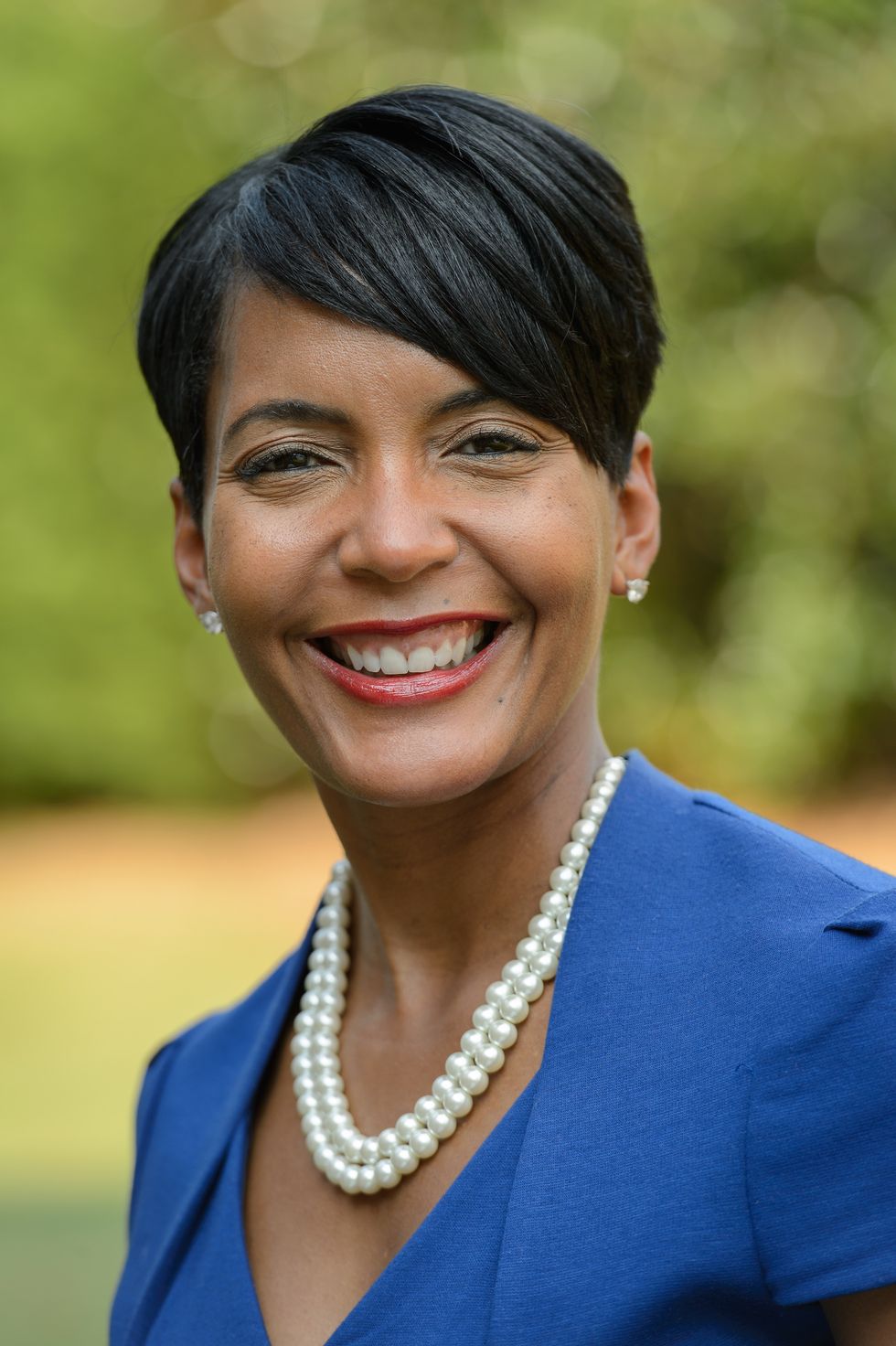 Keisha Lance Bottoms reign supreme in victory this past election season and earned the title of mayor-elect of Atlanta, having finished first in the runoff election, defeating runner up Mary Norwood by 759 votes. Come January, she will be succeeding Kasim Reed and putting the responsibilities of the city where it needs to be – in a woman's hands. Her opponent recently demanded a recount, but the people have spoken: Keisha Lance Bottoms is Atlanta's mayor.
During her run for office, the member of the Atlanta City Council had a lot of support from several big names in the Democratic Party, including Geogia gubernatorial candidate Stacey Evans and US Senator Kamala Harris. She was also endorsed by entertainers like Killer Mike, T.I., and even Tyrese.
"For all the little girls out there, who need somebody to believe that you're better than your circumstances, I want you all to remember that Black Girl Magic is real," Keisha said at her victory party. "And across this city, we got Black Girl Magic, we got Black Boy Magic, we got White Girl Magic, we got White Boy Magic, we have Brown Girl Magic, Brown boy Magic and everything in between. This is a city for all of us and I'm so honored to be your 60th mayor."
In all of Atlanta's history, Keisha will be the first native-born Atlien to act as mayor in 43 years. And she's just the second woman to lead the city. All I know is, Keisha better save us a plate at the cookout on the capital this summer.
Venture Of The Year: Rihanna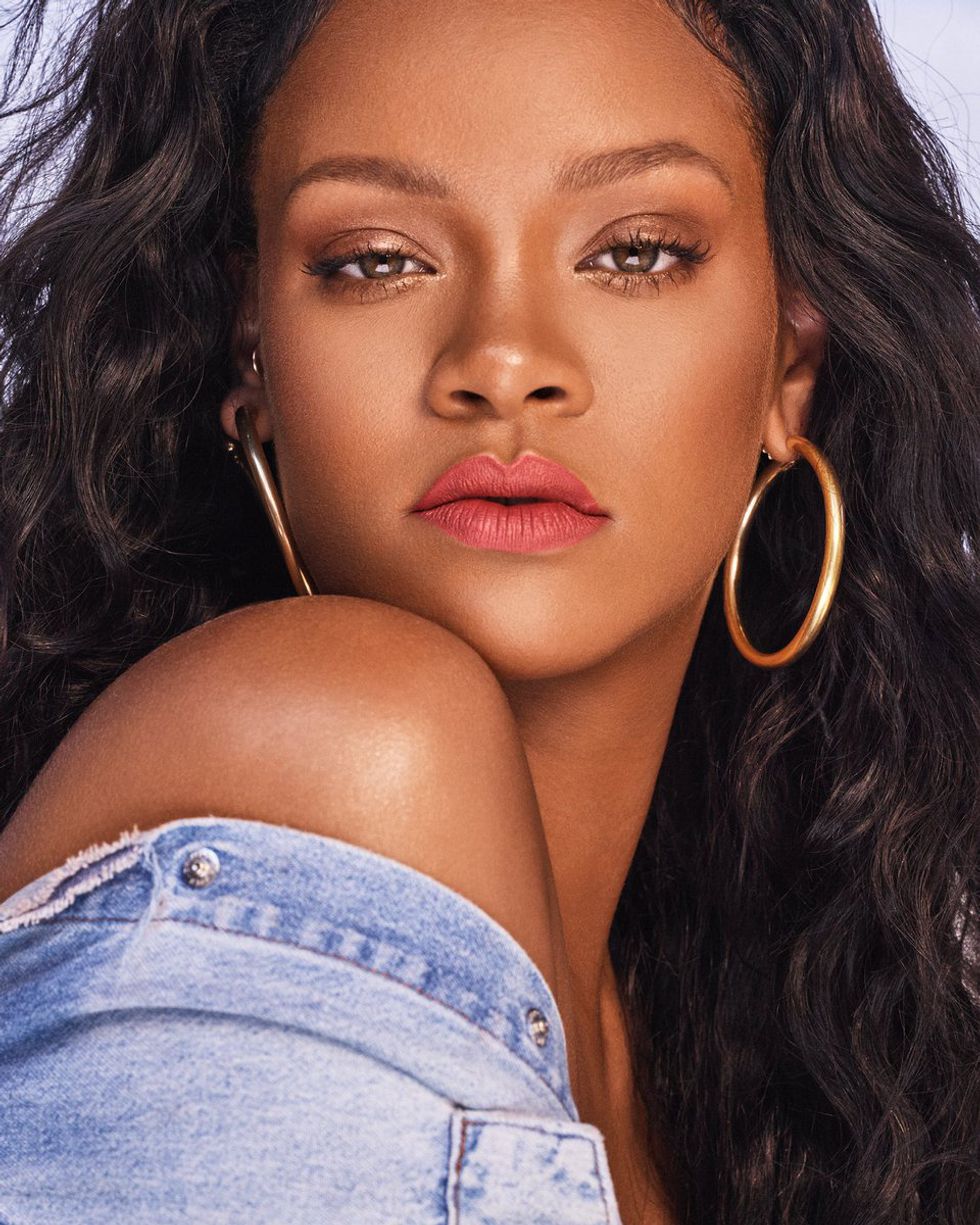 Fenty Beauty
Speaking of Fenty Beauty, we'd be wrong not to forget to include the bad gal herself, Riri, on this list. As an artist, the singer is known to top the charts in her own right. But a lot of the attention she received this year was due to the moves she was making off the stage, especially with the success story of her emergence in the beauty industry with Fenty Beauty.
With the brand's emphasis on inclusion – from its models to actual product – thanks to word of mouth and the extensive range of foundations available, Fenty Beauty was an instant success. In its first month alone, it earned $72 million. That coupled with her latest releases of Stunna Lip Paint and matte lipstick shades, Rihanna's net worth is sure to be getting a massive increase.
Earlier this year, she also received the Humanitarian Award from Harvard University and has continued in her efforts to bring education to disenfranchised people around the world with her organization, the Clara Lionel Foundation.
And although she has been laying low on the music tip lately, she notably gave us "Wild Thoughts" and sang/rapped on a couple of our favorite songs this year Kendrick Lamar's "LOYALTY." and "Lemon" by N.E.R.D. She get it how she live it.
Youth Of The Year: Yara Shahidi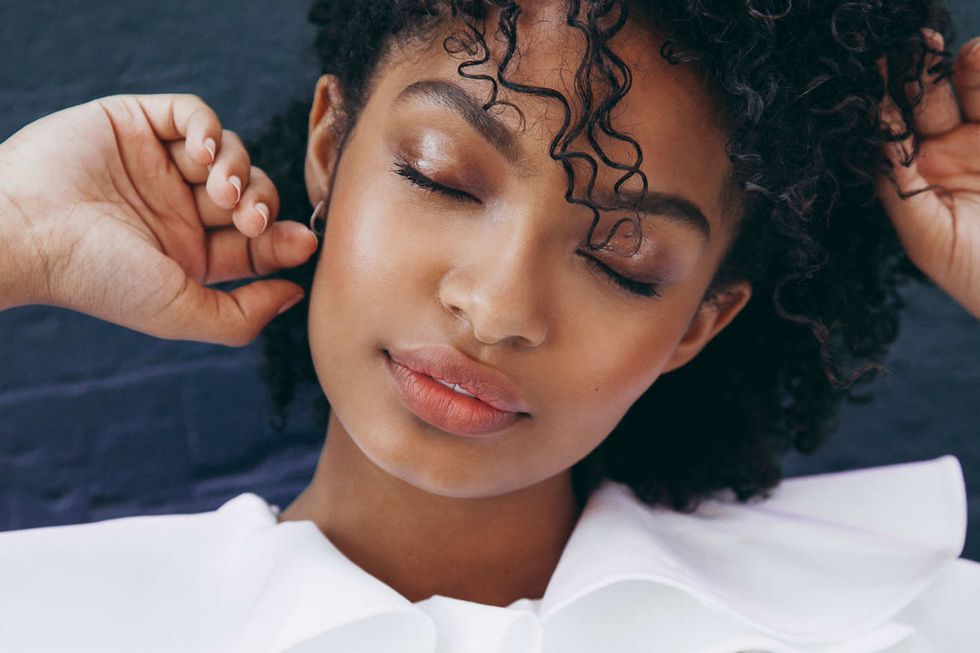 Yara Shahidi plays the opposite of Tracee Ellis Ross in the hit series Black-ish, but will soon be spreading her wings and headed off on her own in her new series on Freeform, Grown-ish. The 17-year-old has truly come into her own as a young woman, making boss moves like the girl boss that she is. From speaking engagements to a brag-worthy acceptance into the prestigious school Harvard University, Yara proves time and time again that she is a woman to watch.
In addition to being an actress with a great head on her shoulders and intellect to match, she is active in advocacy. Inspired by the heritage she comes from being half-black and half-Iranian, Yara makes her voice heard about issues affecting black people, women, and immigrants.
Who are some of the women that you feel deserve a pat on their crown for owning 2017? Let us know in the comments below!