Dear female college graduates of the melanin persuasion, we are so proud of you.
---
Ain't nothing like an educated woman of color. We continue to prove just how magical we are. Black women are the most educated group in the United States but ya'll knew that. Black women have been getting the world together for centuries now.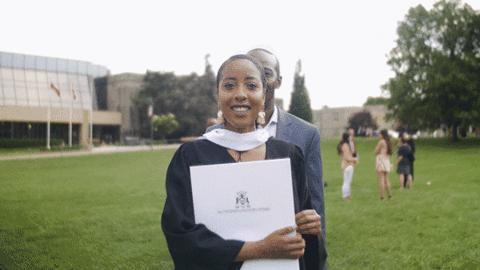 The ever-changing academic landscape is making room for new roles for women of color. We are evolving and making a major impact on this world by simply being our magical selves. To continue the magic, we wanted to share some outfit inspiration that will help our soon-to-be grads find their perfect look for the day that will change their lives.

Flip through the gallery for some major inspo and throw some things in the bag while you're at it!
Counselor Bae did not come to play. We love her plaid coordinate set because it is both professional and trendy. Plaid is the hottest print these days, so you have an instant win with this one.
Are you into these looks? Share which look was your favorite in the comments!
Featured photo: @therealassata