Not all female inequality is experienced equally.
---
They say the kids these days are a little too grown, but here's a case where it kind of works out.
13-year-old actress Rowan Blanchard may hardly be in eighth grade, but clearly someone graduated early in feminism. Recently the teen star from Girls Meet World (a spin-off from the 90's family sitcom, Boys Meets World where she plays Cory and Tapanga's teenage daughter, Riley Matthews) took to her Tumblr page to tackle the topic of intersectional feminism, and how discrimination against women varies not just based on anatomy, but race as well.
The outspoken teen activist, who is of Middle Eastern and European descent, spoke at the UN Women/US National Committee's annual conference this year as part of the feminist campaign, #TeamHeForShe. The young millennial later took to her Tumblr page (where else?) to address a question from a fan, who asked Row a question on "white feminism," and if she felt feminism excludes women of color and transgenders. Rowan, who made sure to tackle the topic, also decided to hone in on the impact of the women rights movement, specifically on women of color. Making sure to cite the likes of the late Sandra Bland, as well as the #SayHerName movement, which helps bring awareness to the countless lives of women lost each year, at the hands of law enforcement.  Rowen wrote: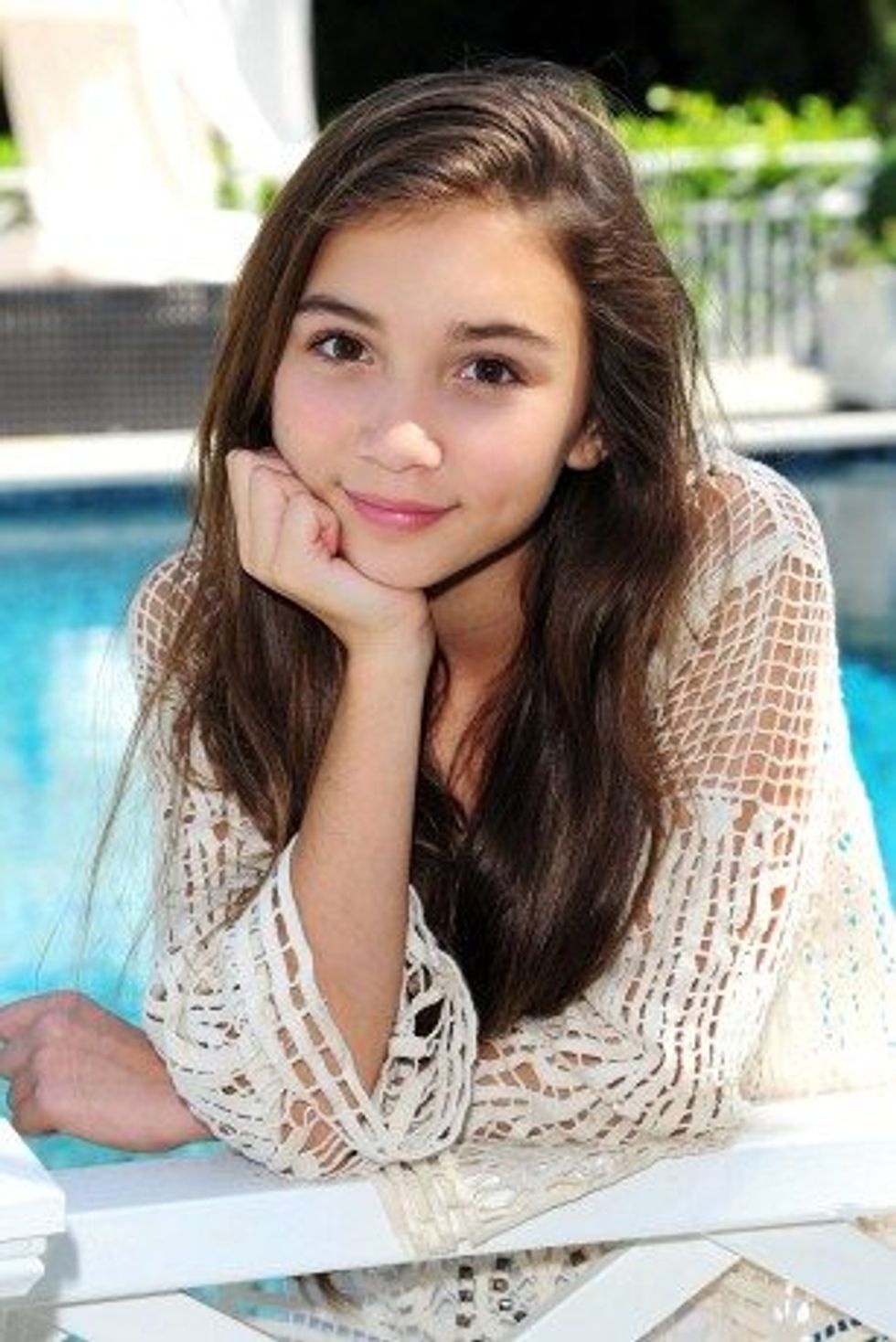 "With as many issues as feminists have succeeded in adopting, many of us seem to have not accepted the fact that police brutality and race issues are our issues too.
"White feminism" forgets all about intersectional feminism. The way a Black woman experiences sexism and inequality is different from the way a white woman experiences sexism and inequality.  Likewise with trans-women and Hispanic women. While white women are making 78 cents to the dollar, Native American women are making 65 cents, Black women are making 64 cents, and Hispanic women are making 54 cents.
Kimberlé Crenshaw said it perfectly in 1989 when she said "The view that women experience oppression in varying configurations and in varying degrees of intensity. Cultural patterns of oppression are not only interrelated, but are bound together and influenced by the intersectional systems of society. Examples of this include race, gender, class, ability, and ethnicity."
...People also seem to forget that Black women are victims of police violence too- from Sandra Bland to India Clarke- a trans woman who was beaten to death in Florida just a month ago."
[Tweet "The way a Black women experiences sexism and inequality is different than others."]
Rowen went on to credit fellow teen-celebrity and Hollywood peer, Amandla Stenberg, for helping to raise some of this awareness:
"The fact that when Amandla Stenberg wrote this beautiful and truthful piece [but] she was automatically labeled the "angry black girl" says enough. We are so quick to applaud White women for commenting on race issues/discussions like #BlackLivesMatter, and #SayHerName, but when a Black girl comments on it- she is told she is overreacting or "Being angry."
To only acknowledge feminism from a one sided view when the literal DEFINITION is the equality of the sexes is not feminism at all. We need to be talking about this more. Discussion leads to change."
Very interesting, and not to mention, admirable. So young, yet so informed! In the fight for rights, we often get so overwhelmed fighting for our racial equality, that we often forget about gender equality too. Reality is, in society, women of color tend to have two strikes against them- being a woman, and being of color. It's nice to see that people, especially young people, are hoping to change this soon!
Read Rowen's entire blog here.
What are your thoughts on the issue?