Overalls were a '90s fashion find that people couldn't keep off their body. From famous singers and rappers to elementary school kids, almost everyone rocked these snappy jumpsuits back in the day. Surprisingly, overalls have made a blazing comeback within the fashion industry for the past two years.
---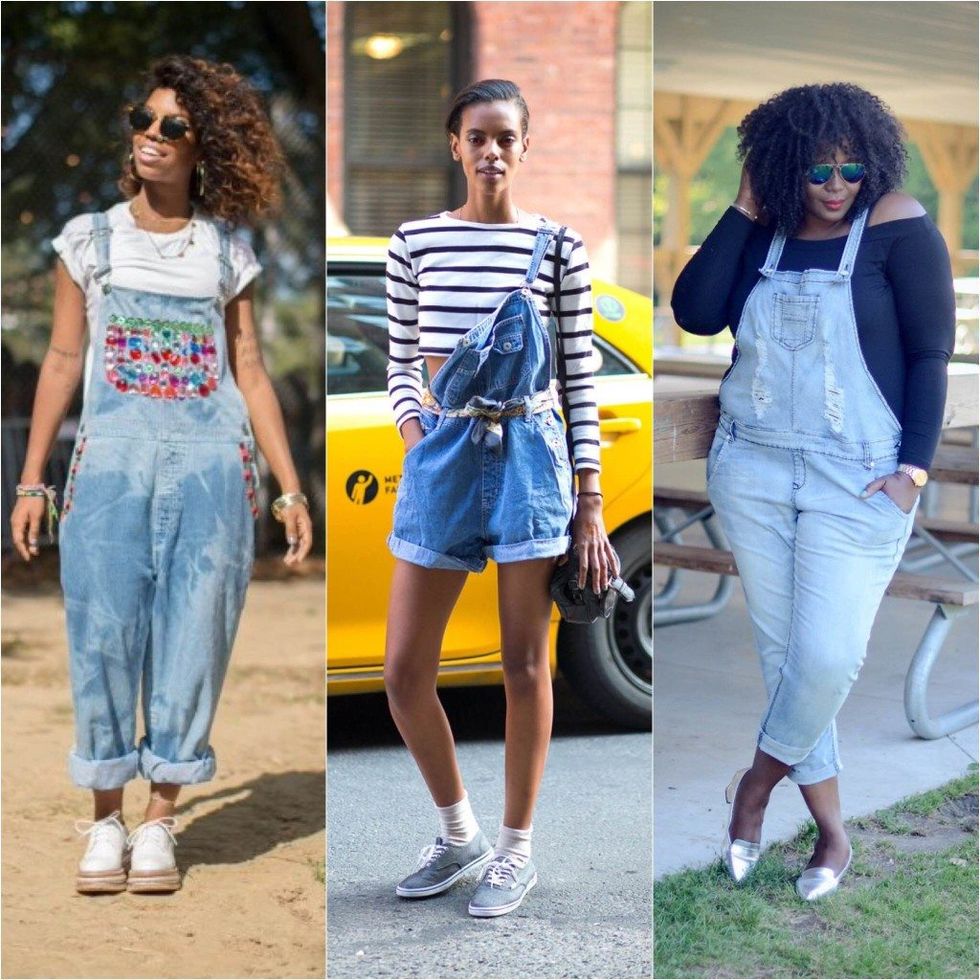 To be honest, my relationship with overalls have been a true love connection. My first pair was when I was five years old which led to my rather large overall collection during my childhood. I had overalls in a variety of colors, patterns and textures, and I was not afraid to have a little fun with it.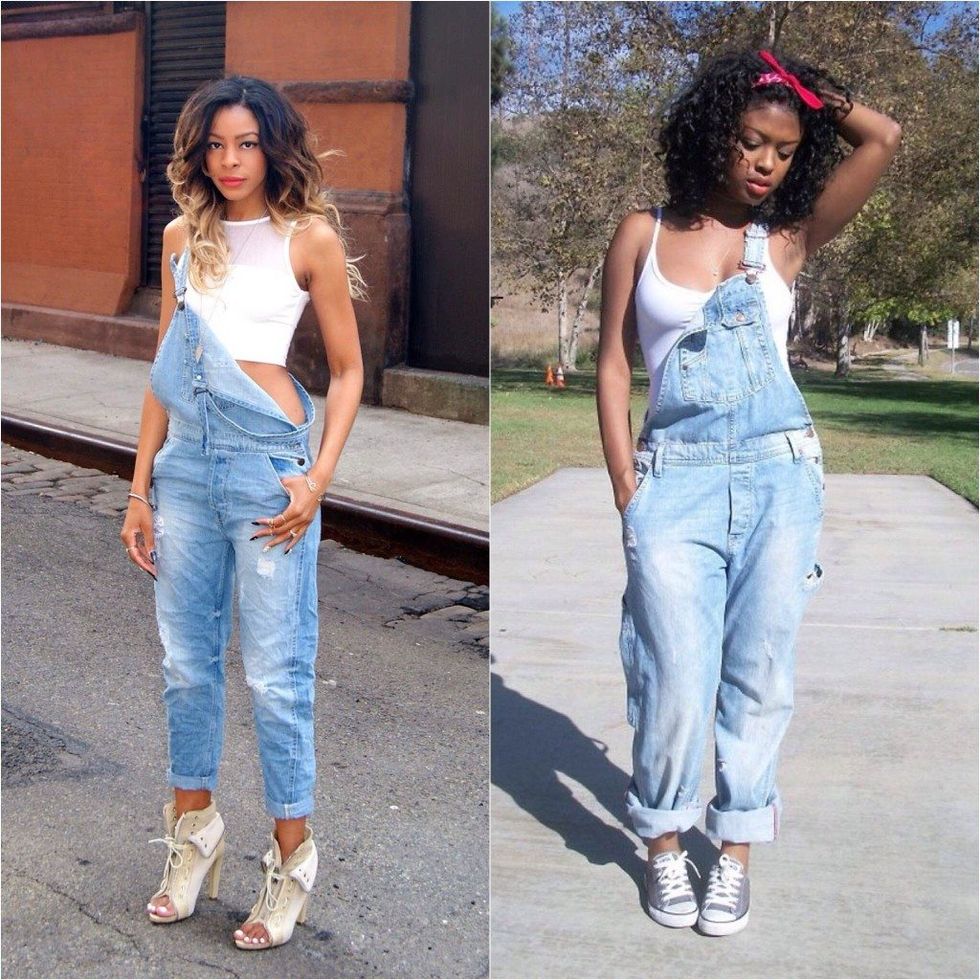 Now that I have reached adulthood, I wonder how can I style these trendy bottoms without appearing childish?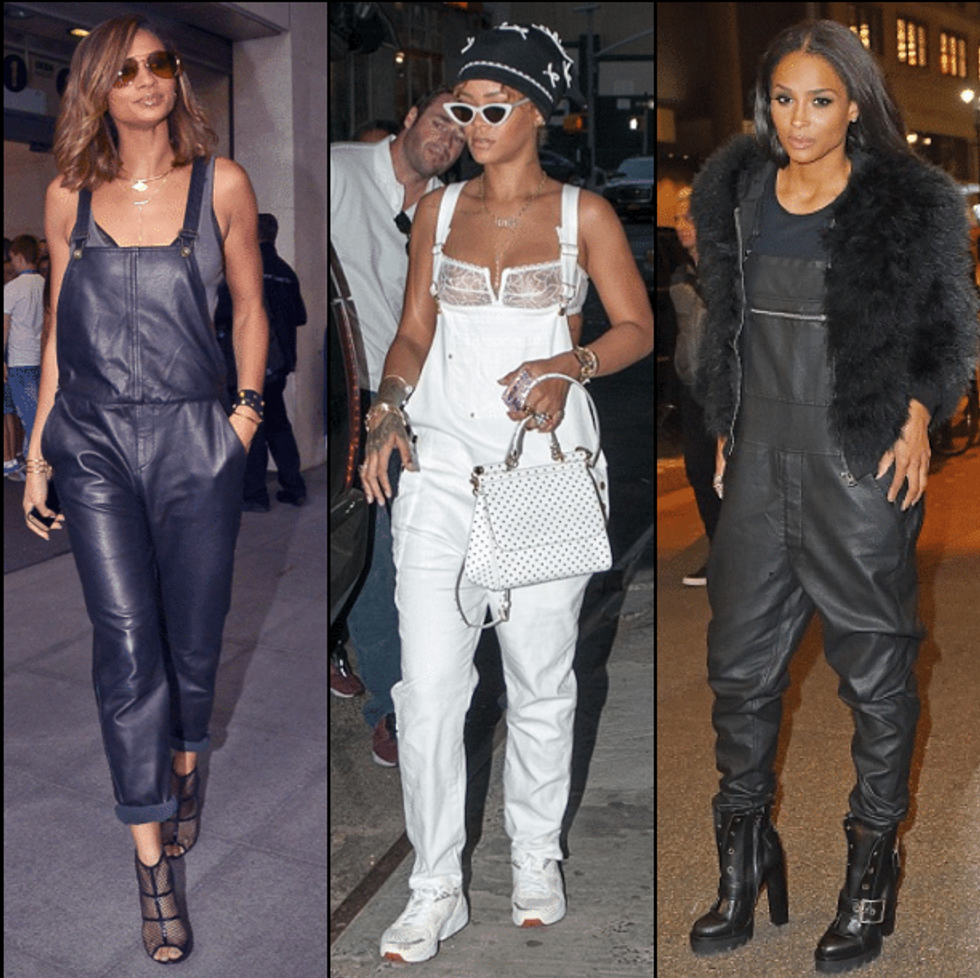 I mean, there is a thin line between looking like a sexy babe like Rihanna, Alesha Dixon and Ciara, when donning overalls and appearing like a young kid on an episode of Barney. All jokes aside, playing around with different prints and textures on overalls can easily appear child-like or cheesy if it is not style properly. However with the correct fashion accessories and clothing items, these '90s childhood favorites can be stylish apparel for adults.
Here are some ladies who certainly know how to style up some overalls the adult way!